In this series, the Chronicle follows multiple riders as they seek to fulfill their FEI World Equestrian Games dreams in Tryon, North Carolina, in 2018. We'll check in with them in the coming months as they pursue a team spot to see how they're getting their horses ready and preparing mentally.
Jamie Barge, of Malibu, California, based herself in Europe for the summer. Barge and Luebbo, her top mount, went to Paris where they competed in their second Longines FEI World Cup Finals in April, finishing 16th. After competing on the Nations Cup team in Langley, British Columbia, and helping Team USA earn an invitation to compete at the Longines FEI Nations Cup Final (Spain), Barge headed back to Europe with Luebbo and two other mounts from her Team KylieCo: Zirocco Royal and Fioretti S.
After their first stop on the tour at Sopot, Poland, they also competed their final mandatory outing at the Dublin CSIO (Ireland). The team for the World Games was named shortly after that competition, and Barge and Luebbo didn't make the final cut.
---
Since [the Sopot CSIO (Poland)], I have been showing at national shows in Germany with my horses and, sometimes, a few young mares from [trainer Karl Brocks]. It's been a great learning experience. I competed at Šamorín (Slovakia) as my only international show between Sopot and the Dublin CSIO (Ireland). It was a great show and is an amazing facility. My 8-year-old youngster got a lot of good experience there as he showed in a different ring every day.
I also showed at Münster CSI, which is one of my favorite shows in Germany. It's right in the middle of the city, and everyone bikes everywhere. Münster is just really beautiful. This show, the courses are always big, so I was really proud of Zirocco Royal for jumping well here with the biggest fences we have jumped together.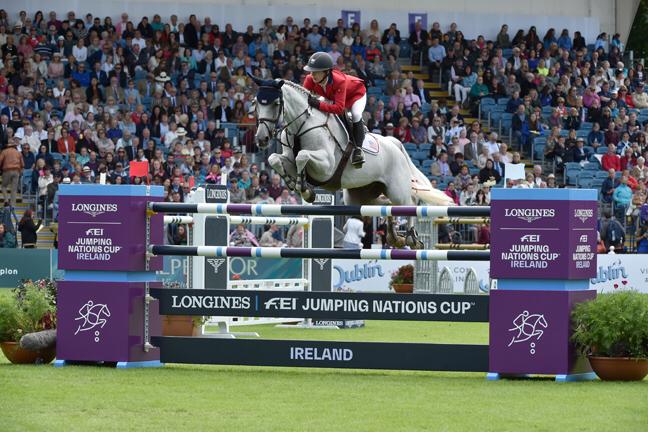 Unfortunately, Irish Luck was not on our side in Dublin. [The pair stopped out in both rounds of the Nations Cup.] However, I wouldn't change a thing. On this road to WEG I have been very fortunate to not only observe and ride with the best, but also to learn from them. This sport is hard; it's about two hearts, horse and rider, neither of which are machines. Both horse and rider have good days and not so good days.
Margie Engle said in a interview that "you must take the bad with the good."  McLain Ward told me to rest assured every top rider in the sport has been there, had bad days and fought on to have better days again. Every good and bad experience contributed to his success later, but more importantly those experiences are the building blocks to your character. His best advice was to fight on and take some pride in all you have already accomplished. And one of my favorite quotes was from Enrique Gonzales who said after a bad show, "Now it's time to close the chapter, turn the page, and start a new chapter."
I would also like to say that Laura Kraut has always been so nice, supportive and a great teammate. I first met her in Omaha, Nebraska, and I was so shy being at my first World Cup Finals, and she was really nice to me. She was also so supportive of me in Dublin and super helpful making sure I knew what was going on in the Nations Cup Parade. She said, "OK, hold on because everything will be quiet, and then the bagpipes band will start with a BOOM, so hold on!" I don't like to be singled out that I can't hear well, but it's really nice when people think, "What might she be missing, and how can I help?"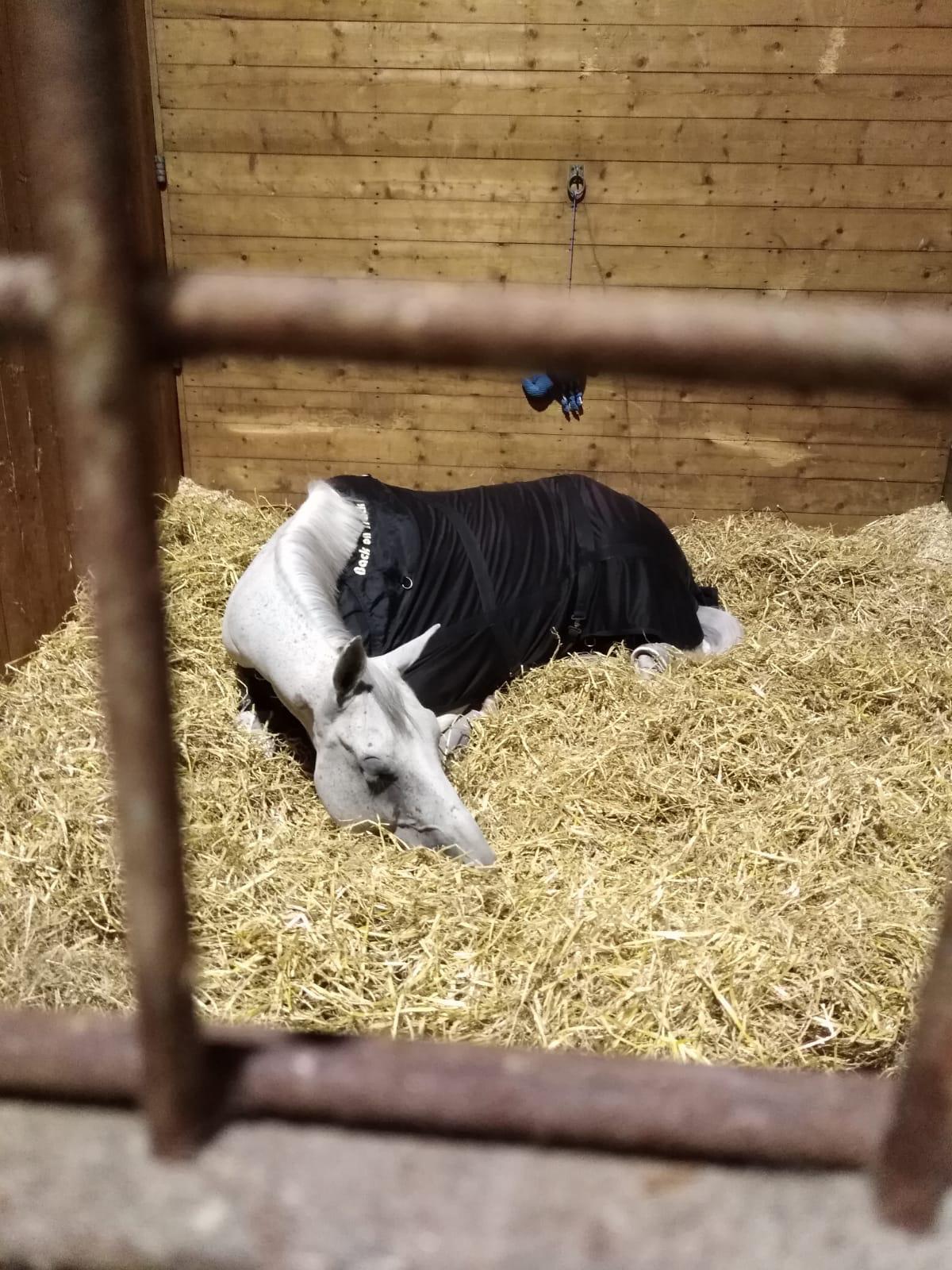 So now I'm taking it week by week, but I'm planning to stay in Germany a little longer for training. I can't always take all the horses to every show. Therefore, with splitting them up, I am showing every week and driving back home to ride the ones that are not showing. I'm hoping they can all show at the Paderborn CSI (Germany), then maybe we head back to California for the fall. The sport and the training here is amazing, but I also miss home!
I borrowed a horse truck from a friend for one of the national shows. After returning it, my friend had a dozen missed calls from his daughter and thought something was wrong. But it turns out there were two chickens locked in the truck! The stable where I am based has chickens, and this is the first of two times they have ended up in the trailer. The second time, we were actually talking about the first time it happened to make sure there were not chickens on the truck before it left. Sure enough when they made their first stop, they found a chicken! This trailer was going seven hours away, so this chicken is going on holiday until they come back this way for a show in October!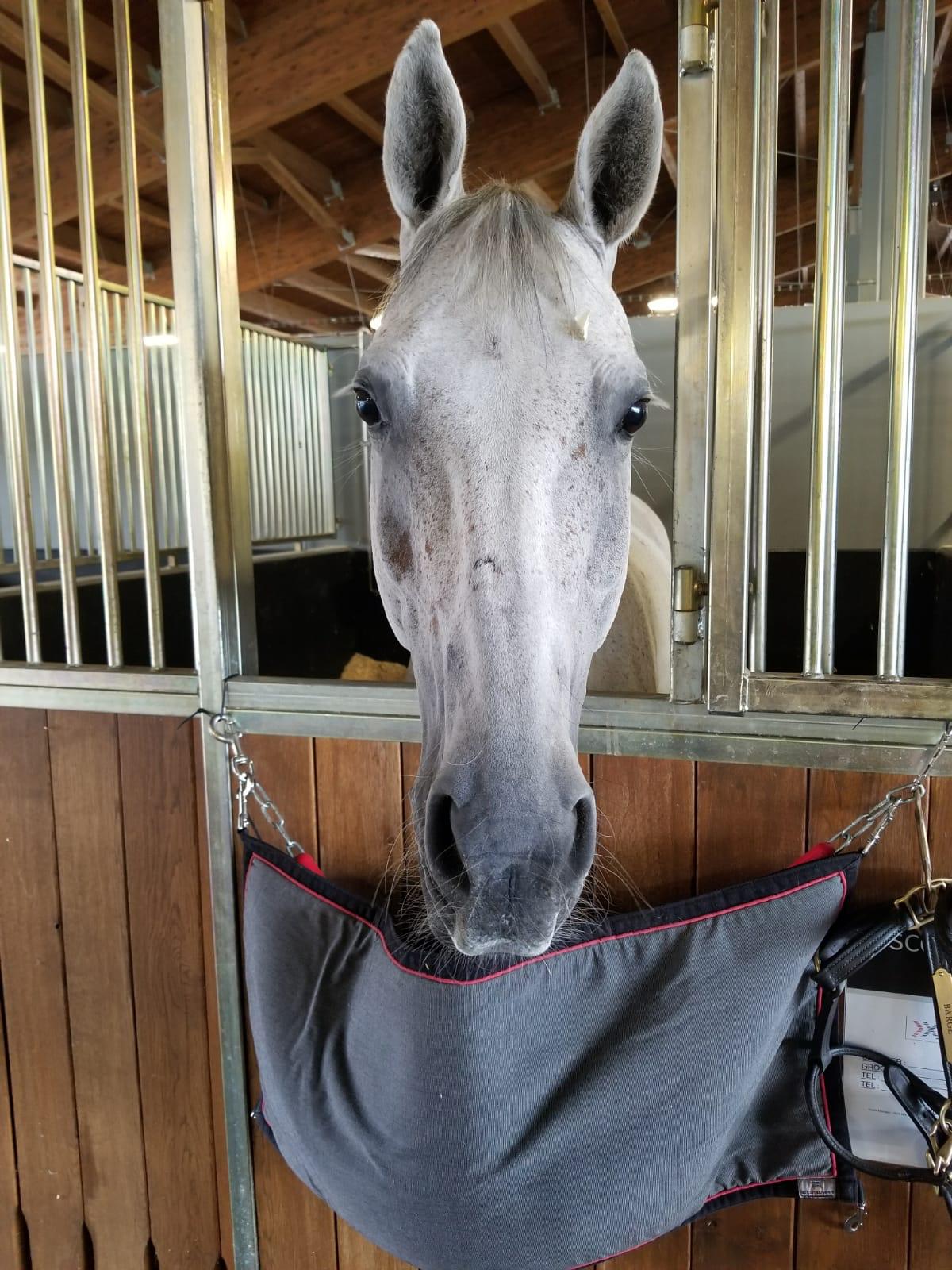 Overall, I think the horses and I have learned a great amount on our European tour. It's hard work but worth it for all the experience for Team KylieCo. Of course I could not have done it without the support of my groom, Sarah Griffin, and our sponsors! My Equo World White Breeches have been through a lot with all the competing in the rain, and somehow they are still white!! I was so happy not to have to throw away my whites after this tour and buy new ones! They also dried really fast, so it was nice not to be as soaked for as long.
I had a piece of my saddle come apart by accident, but Devoucoux stepped right in, fixed it, and had it back in the stable in Germany within days. Elemental Equine's products have helped my horses stay healthy through all the crazy weather here; their Tendonel is my favorite to put on the horses' legs after jumping a big course. They actually have a similar product here in Europe, but my groom swears Elemental Equine is better, and it's also available in the States!
Catch up with our other Road To The WEG riders:
Dressage rider Olivia LaGoy-Weltz
Para-dressage rider Rebecca Hart
Dressage rider Juan Matute Guimón.
Dressage rider Gretha Ferreira