Back at Kentucky…
How to describe the feeling of being back at the best week ever? Disbelief, stress, elation, anxiety, gratitude, excitement. It's a complex mix of emotions to say the least.
Since AP's injury in 2016, I have taken every single ride with him as a gift, a privilege. If I never get to ride him again, everything we have done together is more than enough. I've come to terms with that possibility but hold onto the hope that I continue to let him do what he loves at the level that piques his interest.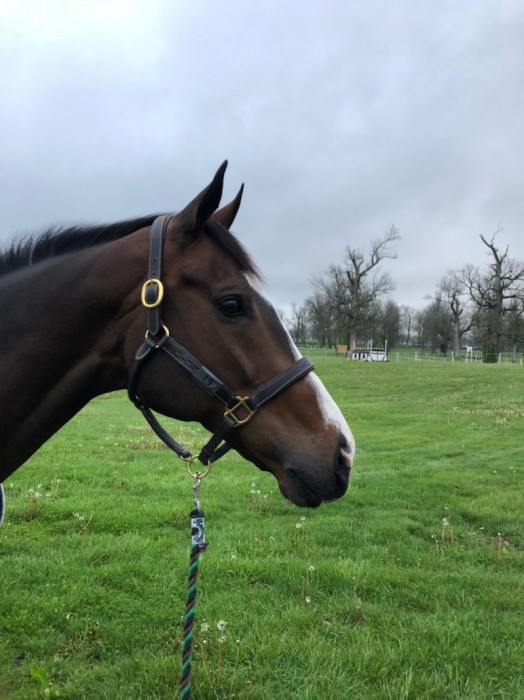 That's where my disbelief comes into play. I currently have a horse that looks and feels better than he ever has and whose fitness I felt peak on Thursday at a level that I've never felt before. Having come to terms with doing whatever is best for him, and my standard for that being extraordinarily strict, it's hard to believe that I'm in this position right now.
Then there's the gratitude. I have the best team in the entire world behind me. When I think about my vets, farriers, bodyworkers, coach, sponsors, working student, groom for the weekend, my parents, family, and friends, and how invested each person is and how much everyone is willing us to be successful, it's almost an overwhelming feeling. All of the messages I've received from friends and fans of AP are so humbling and inspiring. I'm so touched and grateful for the impact his unbelievable story has had on so many people and for the world class help available to me.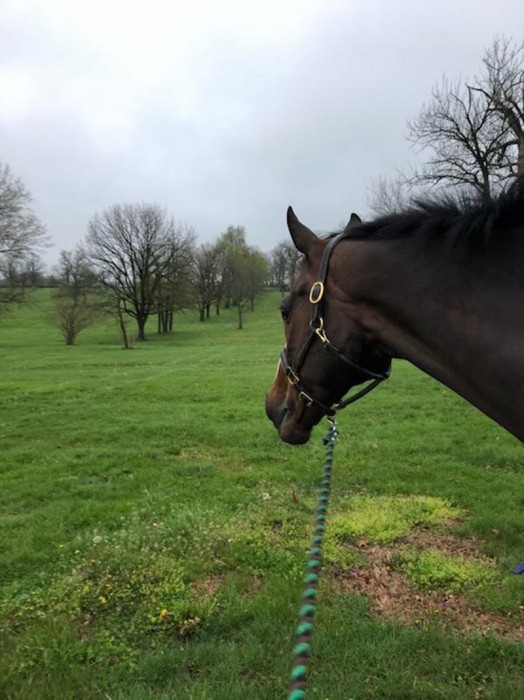 The stress, anxiety, joy, and excitement are pretty self-explanatory. Fortunately, this combination of feelings tends to make me sharper and better, and I enjoy the challenge of managing those emotions under pressure.
I'm thrilled to be on this incredible journey again and am looking forward to sharing it with all the Chronicle readers! Stay tuned for more written blogs and some behind the scenes video!
---
Leah Lang-Gluscic is living every young eventer's dream—competing at the upper levels with an off-the-track Thoroughbred horse-of-a-lifetime who cost less than most saddles. But Lang-Gluscic didn't jump right into life as a professional eventer. After graduating from the Wharton School at the University of Pennsylvania with a degree in finance and accounting, she spent two years working at an investment banking firm. Even then she found time to ride, but in 2010, she decided to dive in and bought her facility in Freeport, Illinois, and begin LLG Eventing.
Read more about Leah and AP in the 2015 COTH article "One To Watch: Leah Lang-Gluscic Will Represent OTTBs With AP Prime At Rolex Kentucky." You can read all her COTH blogs here.