Elkton, Md.—Oct. 17
As Boyd Martin and On Cue made their way around Ken Krome's show jumping course today, it didn't sound like they were likely to win the inaugural Maryland 5 Star at Fair Hill.
The 15-year-old Anglo European mare (Cabri D'Elle—On High, Primitive Rising) tapped her way around the course, with several rails rattling precariously in their cups. But when they crossed through the timers, all of the rails were still in the cup, and suddenly the hope was alive once again.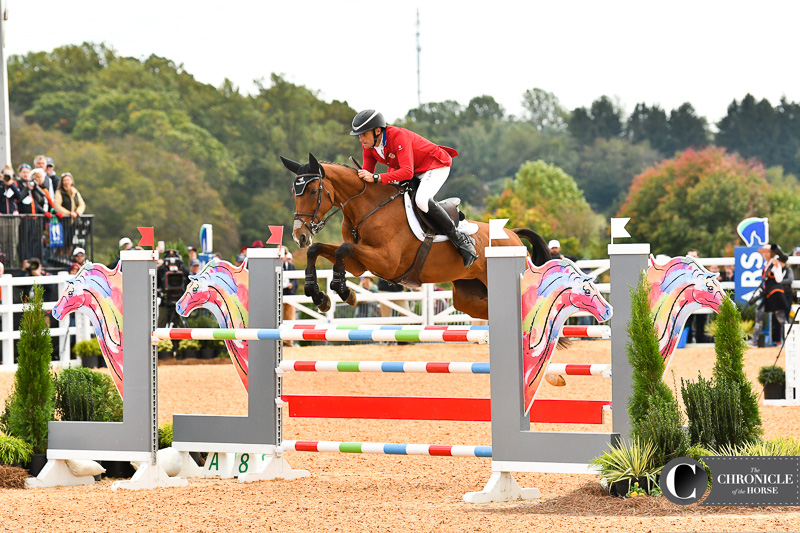 But first Martin, sitting in third, had to wait to see how Tim Price and Xavier Faer and overnight leader Oliver Townend and Cooley Master Class would fare. Martin had done everything he could do by finishing on his dressage score of 25.0. Now he just needed one of them to make a mistake. With Price sitting on a  24.3 and Townend on a 21.1, a rail from either rider would be enough to push Martin ahead.
When Price dropped the top rail at fence 2, Martin's chance of victory got a little bit closer. Martin stayed back at the warm-up ring for Townend's round, so he didn't see two-time Land Rover Kentucky CCI5*-L winner "Cooley" tip the rail at fence 4. It wasn't until U.S. eventing high performance director Erik Duvander came running across the warm-up ring that Martin realized what had happened: He and On Cue had won the Maryland 5 Star, and in the process become the first U.S. rider to win a five-star since Phillip Dutton won the 2008 Rolex Kentucky with Connaught.
"To be honest, I was just thrilled that she jumped clear," he said of "Cue." "Just walking out of the ring, I was just rapt with the way she jumped. She's got so much heart and desire. Then I just hacked around the warm-up ring and was surprised that Tim had a pole, and I thought to myself, 'You never know, Oliver might screw up as well.'
"I saw Erik Duvander sprinting across the ring crying, and I thought, 'Hang on, I think I won it.' So that was a good moment. I've been trying to win at this level for a long time, and I worked hard, and I tried hard, and today was the day."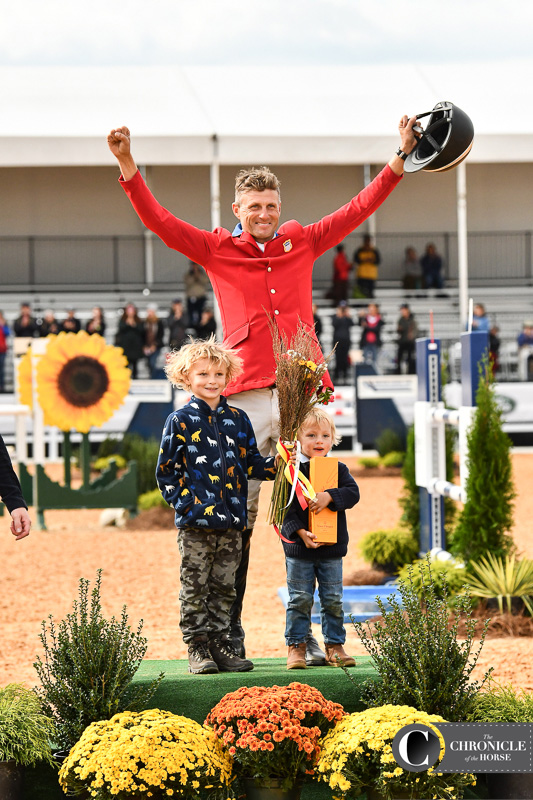 Martin was thrilled to pick up the win at the inaugural Maryland 5 Star.
"It's bloody nice," he said. "You know, to be quite frank, Oliver and Tim are on super-duper jumpers, and I was just hoping to finish in the top five today. On Cue really guts-ed it out today and jumped around. I think Lady Luck was on our side. We bumped a few poles and rocked; I never heard one come down. I couldn't believe it actually when I got a clear round.
"I would have been happy with third, with second, but to win is a great honor, a great privilege," he continued. "These two fellows are two riders that I've sort of idolized and looked up to and also sort of learned from their mentality and their championship ideology. Today was On Cue's day, and it's great to actually win it."
Martin's victory margin was just 0.1 penalties. He finished on his dressage score of 25.0, while Townend finished on 25.1.
"I have so much respect for Boyd, and we always have a few words between myself and Karyn [Shuter] who runs the show with me, and when I got off I said, 'We're very happy with the way our horse jumped and we're very happy for Boyd as well,' " Townend said. "Some days are meant to be your days, and some days aren't meant to be your days. Today's Boyd's day."
Townend pointed to the top of the five-star leaderboard as proof "normal" people can succeed in the sport of three-day eventing.
"To [again be sitting] with Boyd and Tim, for me, is a privilege because they're riders I actually have a huge amount of respect for," he said. "They're both working boys. They're both very normal lads, and for all three of us to be in the position that we're in is a huge privilege, and it goes to show that normal people—and we all three are definitely normal people. If you work hard, you can make it to the pinnacle of this sport.
"That's the message I want to get out to any kid that thinks, 'I can't do it because I'm not from a wealthy background,' " he continued. "I think we're all selling the sport now that it is actually possible. I'm very proud of Boyd for continuing on and Tim and myself to work hard, and yet again it's thankfully us three sat at this table."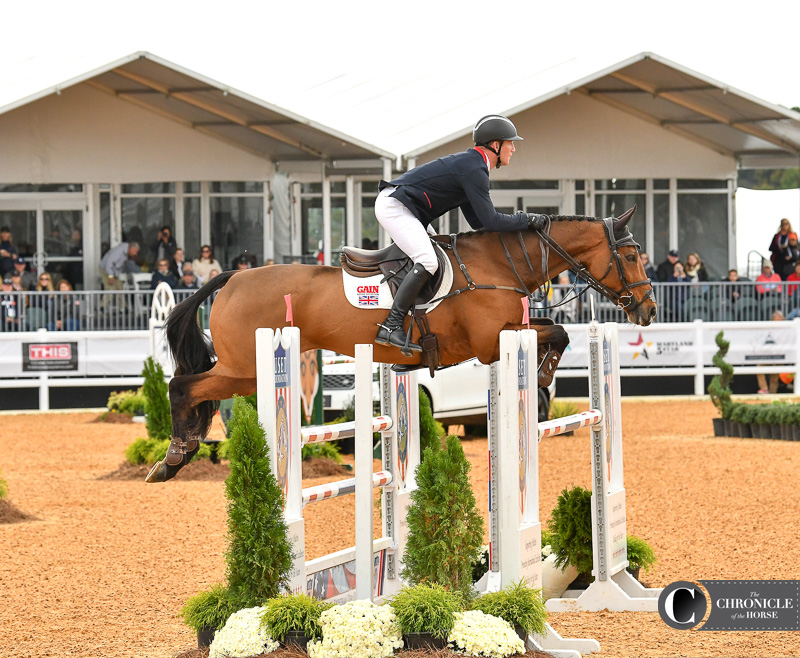 Price finished in third, while Jennie Brannigan was fourth with Stella Artois, and Will Coleman was fifth with Tight Lines.
Emily Hamel and Corvett made the biggest move of the competition, adding just 1.6 time penalties to their 41st-place dressage score to jump 27 places and finish 14th.
In the USEF CCI3*-L National Championship, Kurt Martin put all the pieces together with D.A. Lifetime to lead the competition from start to finish. With nothing to add to their dressage score of 23.5, the pair had a commanding lead over Hannah Sue Burnett and Carsontown (28.1).
"It sounds amazing honestly," Kurt said of being called national champion. "I wanted this so bad, and I'm glad it came together this weekend."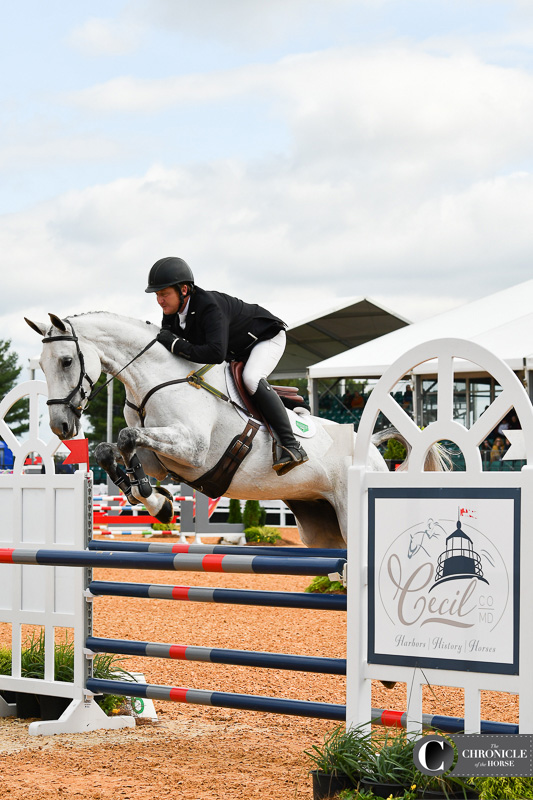 While Townend wasn't in contention for the national championship, the Brit finished third in the CCI3*-L division with a former mount, Ulises, now based in the U.S. Townend took over the ride from Andrew Nicholson in 2016 and competed the horse up to the CCI4*-L level in Great Britain in 2019 before U.S.-based professional Juliana Sebring purchased him this year. Because Townend already was coming stateside, Sebring asked if he would compete the gelding at Fair Hill.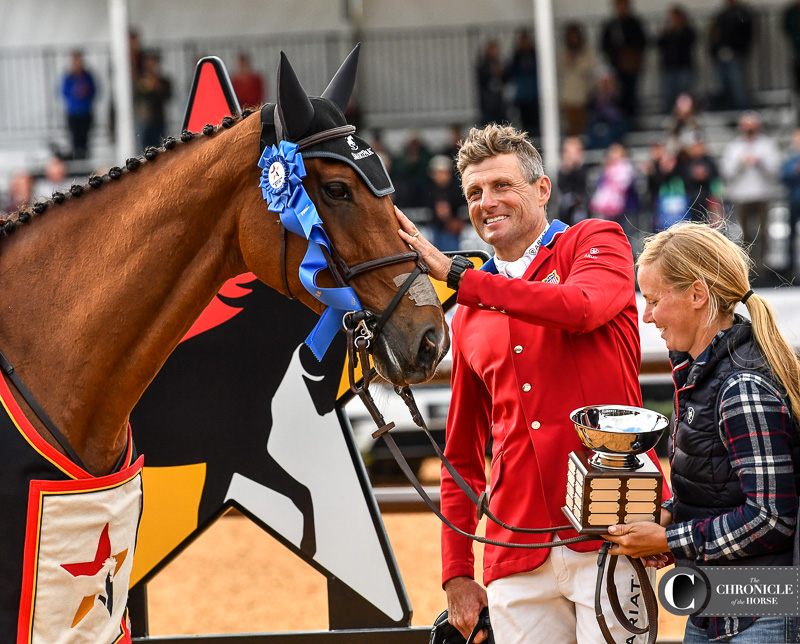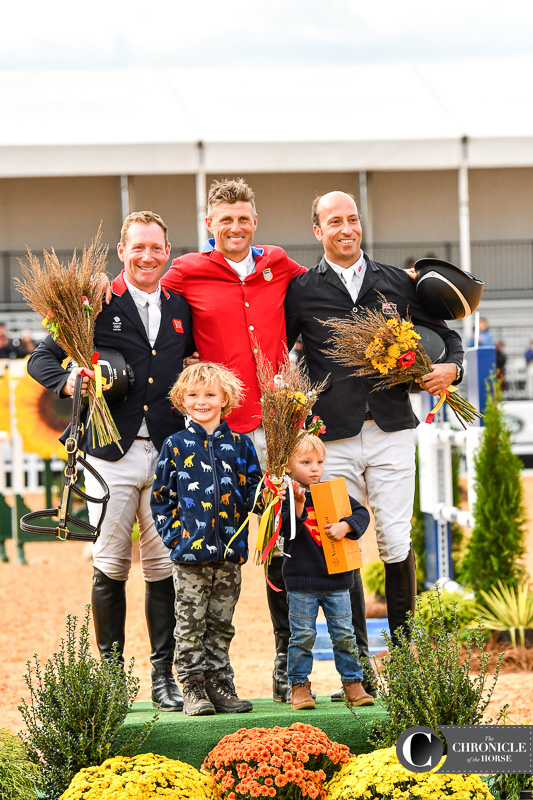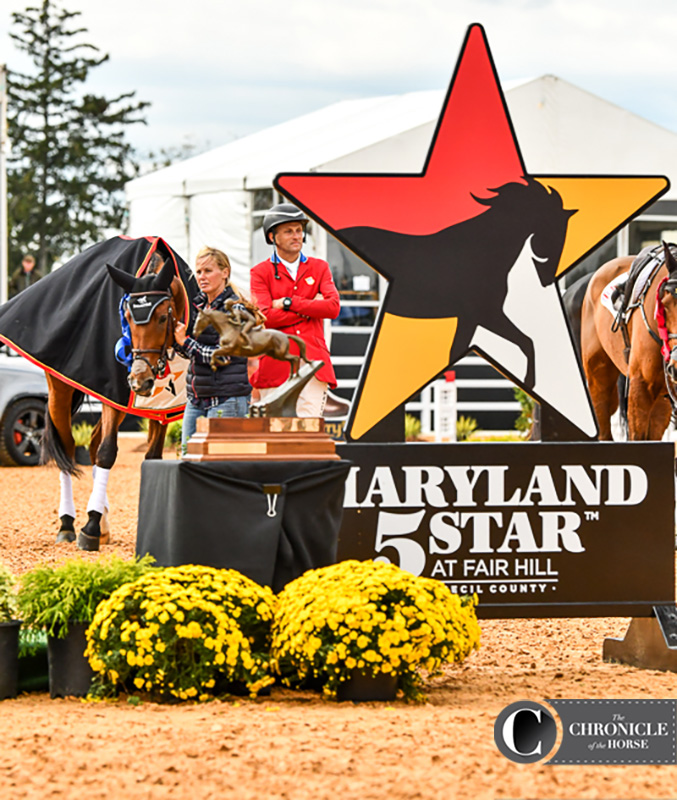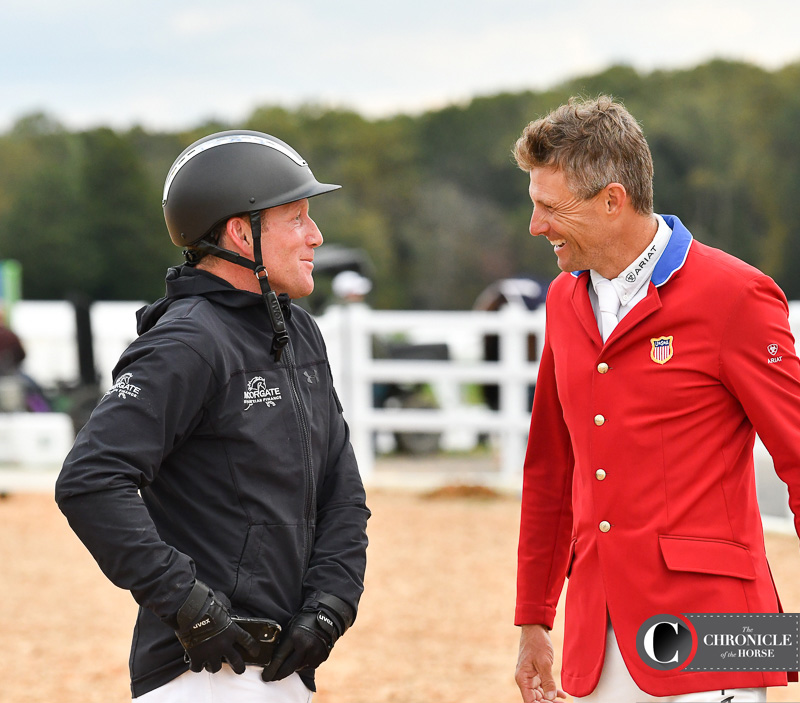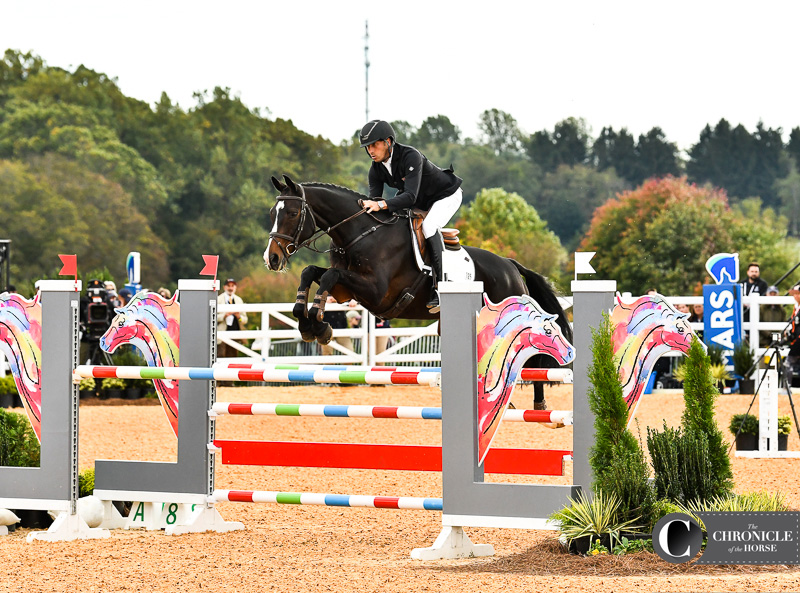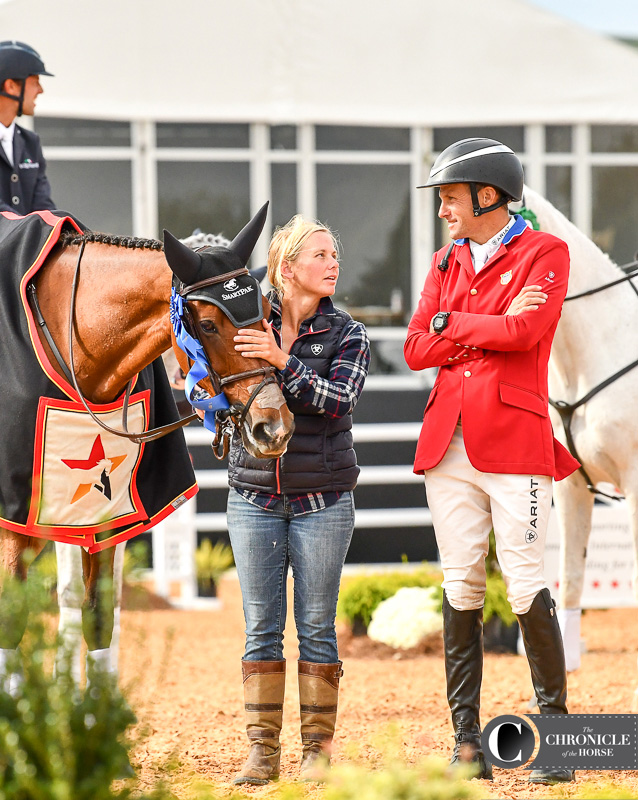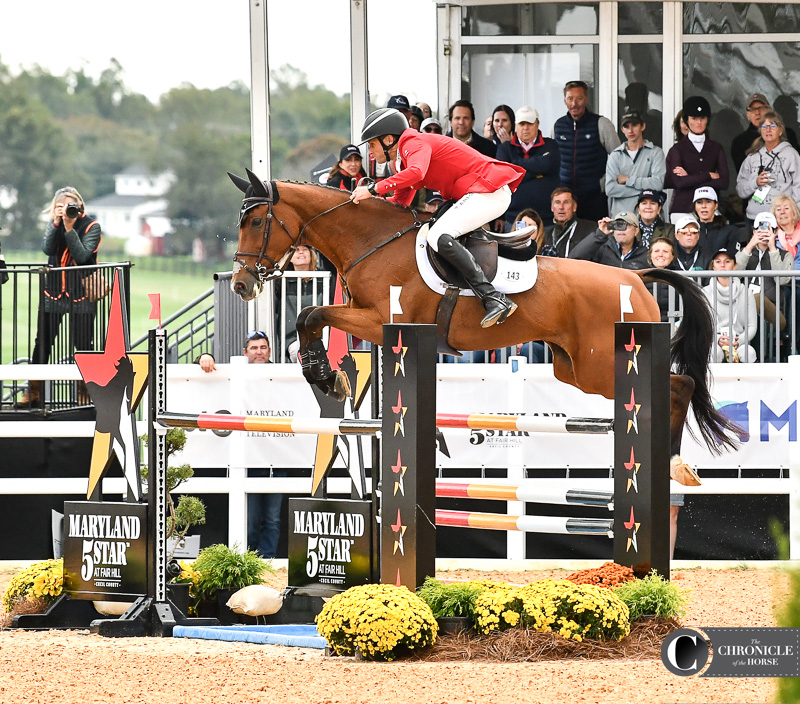 See full results here. Watch the action on demand on USEF Network.
Want more from the Maryland 5 Star? Follow the Chronicle's online coverage here. You can get loads more news, analysis and photos in the Nov. 8 issue of The Chronicle of the Horse magazine. What are you missing if you don't subscribe?