The 2020 Washington International Equitation Final begins today. The hunter phase will go at 12:30 p.m., and I go 21st in the order. Then the jumper phase and work-off will go on Saturday in the stadium. I will be doing my horse Davide, whom I rode in the Dover Saddlery/USEF Hunter Seat Medal Final (North Carolina).
I have been riding "Devy" for three years. He is the sassiest, most competitive horse I had ever met, and I am so grateful to have him as my partner. Usually this final is held in Washington, D.C., but due to COVID-19, it will take place at the Tryon International Equestrian Center, which hosted both the Medal and the Platinum Performance/USEF Show Jumping Talent Seach Finals—East. When WIHS is held in the city, the horses are stabled on the street or inside near the ring. Everyone, including the horses, feels the energy rush that the city life holds.
Although we do not have that same excitement this year, the talented people attending remain the same. There is a great group of riders competing this weekend, and I am confident that Tryon will do their best to carry the good energy that we usually feel in D.C. throughout the weekend.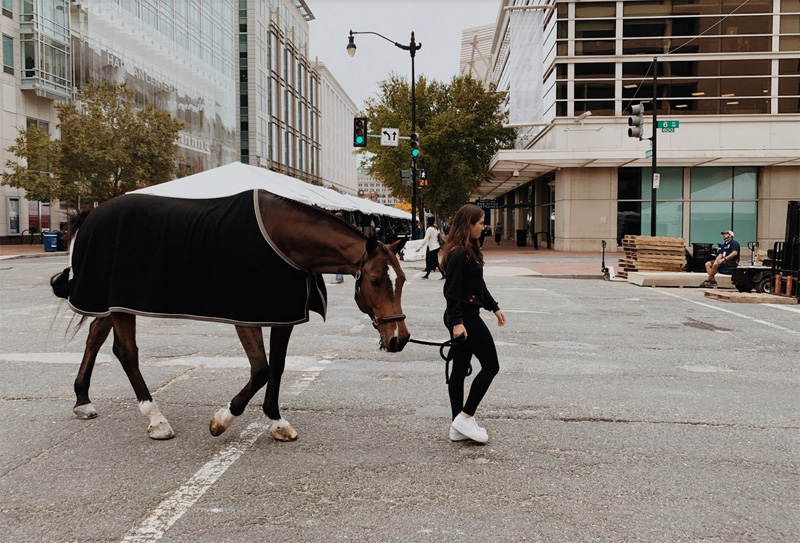 On Thursday, the riders got to do a 90-second warm-up round in preparation. There will be a total of 40 riders competing. For Washington, unlike the other equitation finals, you qualify by being in the top 40 with the number of points you accumulate throughout the whole year.
Personally, I love this class as well as the final. I think it is a great way to exhibit your skills and understanding of both the hunter and jumper ring. The disciplines go hand in hand, and I believe by having one class that combines both of them, it is helping all riders gain great experience by riding different types of courses. I am excited for the weekend to get started, and I wish the best of luck to all the competitors.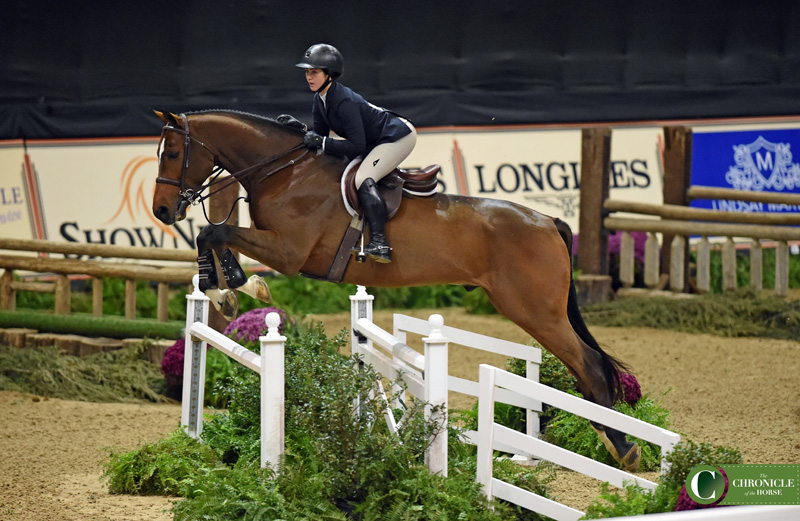 ---
Tessa Brown is 15 years old and hails from Jamaica, Vermont. She trains with Kyla Makhloghi at Rosemont Farm LLC. She finished fourth in the Dover Saddlery/USEF Hunter Seat Medal Finals (Pennsylvania) last year in her second year competing in the big equitation finals.