I left off at a pivotal moment. A cliffhanger, one might say! Would this pony pass an extra picky pre-purchase exam?
In the past, I have been *slightly* casual about the good old PPE. A little bone chip here or there, a funny flexion? Whatever.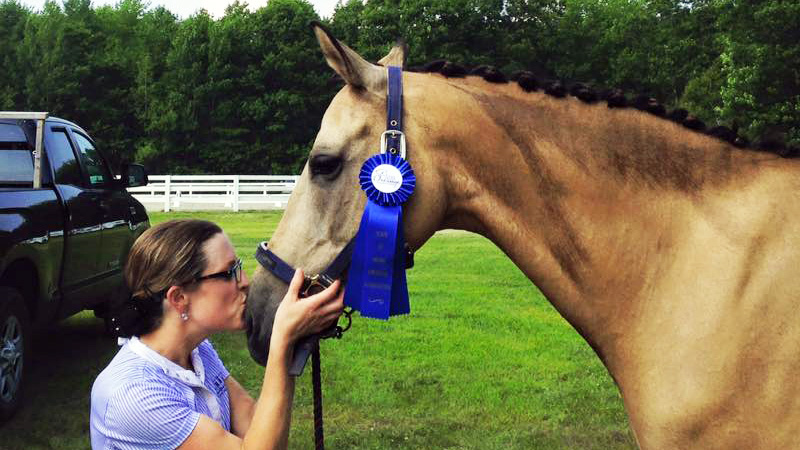 Not this time.
Sure, I would love to think that I would keep all of my horses forever. Sadly, this is not always the nature of the business, and business owners need to be smart about investments. Over the past few years I have seen the detrimental effects that a minor vetting issue can have on a sale. So (for better or worse) I decided to be a complete hard a** about this particular exam.
Luckily, my super agent Viola was right on it. She contacted all the right people, and in the blink of an eye, the little yellow horse was prepping for Round 1 of the elimination vetting finals, which I was deathly serious about. No stone would go unturned. NOT. ONE. STONE. No x-ray would be passed up on. I wanted all of them. ALL!!! I wanted the most flexy of flexions performed on the hardest of surfaces, I wanted bright lights shone into his little eyes, I wanted this horse to be put to the test.
(But I am also cheap AF, so I decided we would start with feet and ankles to really roust out the trouble spots, and go from there. And I assumed he would fail horrifically, because my horses never/rarely pass such things perfectly.)
As intense as this sounds, I really only had about 0.1 milliseconds of attention to devote to this process. There comes a time every summer when my business gets so busy that all I can do is work, think about work, and schedule more work.
(Unless it was over the two weeks or so that this horse was being vetted.) In which case I was doing the following:
•  The aforementioned businessing
•  Gimping around because I had atrociously hurt my back in tragic accident (or….while getting out of bed. Am I getting old?!?)
•  Running a full docket of lessons and training. Plus a summer day camp. Plus lessons for the girls who ride at the residential camp that I teach for.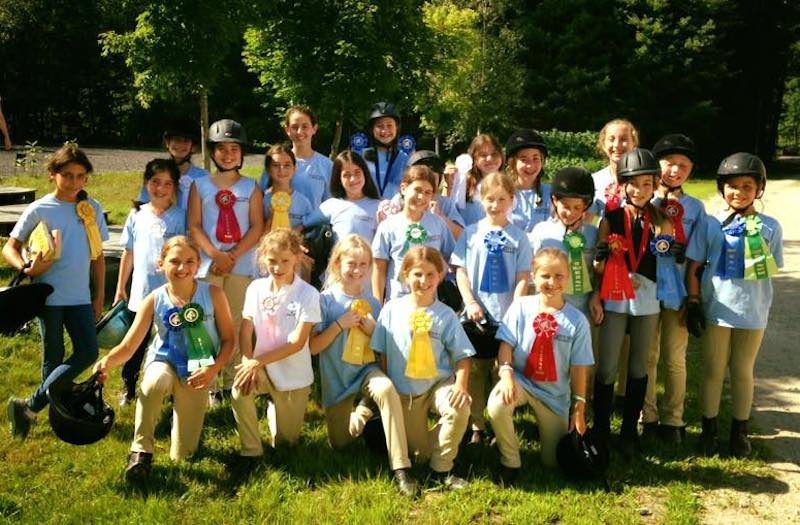 •  PLUS getting a horse to a show in a last-ditch effort to qualify for regionals. (Made it!)
•  PLUS (IS THERE ANY JUSTICE??) returning from said show just in time to roll out the red carpet for camp parents' visiting day.
Oh. And we got a season's worth of hay that week too. Just as an added bonus.
Mayhem!! (Completely controlled mayhem, btw.)
The last thing on my mind was this vetting. It was out of my hands and I was quite certain that the big FAIL button would get punched.
So, we can all see where this is going.
His feet and ankles were just great, and his basic physical and flexions were all glorious.
Clearly unsatisfied, I asked for about 42,000 more radiographs. Gotta cover the bases. All the info was sent to Susanne's super picky Florida vet to go over with a fine-tooth comb. He vets high performance horses all day, every day, and he's the guy who will tell you if you are making bad horse purchasing decisions.
And (after ALL THIS) the horse passed. HE PASSED. *GASP*
Super Agent Viola texted me, Susanne texted me, my Florida vet texted me… "LOOKS LIKE YOU ARE BUYING A PONY!" they all shouted. (With appropriate emojis of unicorns, champagne, hearts and the like. As one does.)
I had to sit down for a hot minute to gather myself. Unexpected good news can do that to a person. Then I had to get the hell back up and stack some hay and teach kids how to post trot.
During the time that gathering 10,000 x-rays took, I realized I had no idea what this horse's name was.
Being the multi-language genius that I am (not) I studied his German passport with great intensity, trying to glean some insight on what his name could be.
My Mah happened to be in the stable when I had a stroke of bilingual genius. I announced with some level of trepidation that I believed his name to be "Dunkelfuchs."
"Dunkelfuchs," deadpanned my mother. "REALLY?"
I agreed that it was unusual, and that one would clearly need to be just badass enough to have a horse named Dunkelfuchs. But I am that person! SO badass!
I was pretty thrilled with my discovery, and began to imagine hearing his name at horse shows in the future: "And the champion of everything today…. is Dunkelfuchs!"
But, being the logical woman that I am, I decided that Google translate was the best next step before purchasing nameplates reading, "Dunkelfuchs."
This was a wise move. I know that everyone who speaks German has been laughing at me for several moments, and I can take it.
Dunkelfuchs means liver chestnut (you can't imagine the laugh that Susanne got over this whole fiasco…) Liver. Chestnut. Such a letdown.
I called him Dunkelfuchs up to the day he arrived, damnit. It is a good name for a horse.
His actual name, in a bit of a Dunkelfuchs-induced letdown, was discovered to be Dubai's Dream. At first I was not the hugest fan, but it grew on me. (And I don't change names! It is bad luck!)
After the brief lull during the vetting, things surged into hyper speed. Wire money! Call the insurance company! Do it all today, and remember that today is a Friday, and it is about 4:47 p.m.!
It was super stressful for about 12 hours, and I had a mild episode, thinking of the potential Things That Could Go Wrong. (dun, dun, dunnnnnnnn!) Would the wired money actually arrive in the correct place? (It did, but not for days. My blood pressure was off the charts.) Would my insurance company get it together super fast? Or would my freshly purchased horse be the victim of a freak accident as an uninsured citizen leaving me DESTITUTE?! (Which he did not, and I would not have been, but stress people. STRESS.)
This is why I don't buy horses too often. I get tachycardia about the financial transaction aspect, and it takes me a good half dozen years to recover.
After all the frantic hustling around the waiting began.
I had a client in my barn for training until October, and I had no plans to evict her. For a few days I was like, "What on EARTH am I going to do with this horse?"
Then, as it tends to do, my phone jingled, and it was Susanne. "I just spoke to Viola," she said, "and Dubai's owners want to know if you would mind if they took him to Bundeschampionate?" (We are going to pretend that I said "Absolutely" without needing to Google what Bundeschampionate was…)
So what happened?
Stay tuned…
---
I am Sara Bradley, USDF silver medalist, and the owner and operator of Waterford Equestrian Center, a small dressage barn in Maine. I spend my time teaching lots of lessons (mostly to fourth graders, but some great adults too!), training a delightful array of horses, NOT purchasing ponies for myself, and running the occasional marathon. You'll often find me riding, competing, and ring stewarding around Region 8 with students, my Mah, and her popular dog Daisy in tow. Read all of Sara's COTH blogs.