Lexington, Ky.—Oct. 6
The first thing Morgan Boyer noticed about her Retired Racehorse Project Thoroughbred Makeover horse was, well, he wasn't her horse!
"We just found him on Facebook. He was supposed to be a horse named Saint No More; he was supposed to be a 16.2 bay gelding," said Boyer, 23. "My mom went to pick him up, and he's 15.2, his legs looked like tree trunks, and he was not Saint No More!"
His tattoo revealed his true identity—fittingly a horse with the name of Interactif Spy. He was indeed all of 15.2 hands and had two bowed tendons, but Boyer decided to give the little guy a chance. She shipped him home to her family's Blue Line Farm in Greensboro, North Carolina, at the end of November and got on him in December just to see what she was working with.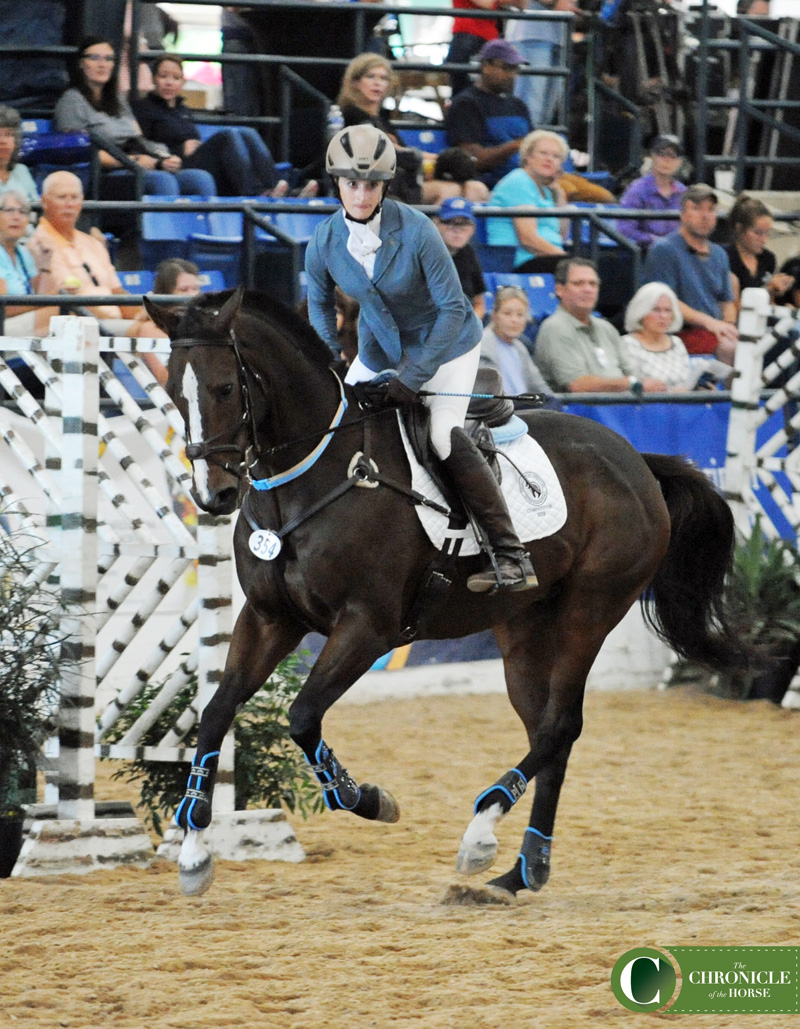 "I normally get on a week after we get them just to check and see how they are, and he was bad," Boyer said with a laugh. "It was really bad. His head was rough; I wasn't sure if he was trotting or cantering, or what he was doing. You went to touch him, and he was flinching. He was just a mess."
Boyer decided to give him the winter off to let down, and when she pulled him out in February she made up her mind she would get him retrained enough to be sold after the Makeover.
"I was thinking I need to get him to a point where he can be sold because he's not going to be able to do a dressage test, and we event," Boyer said. "So I have to at least be able to get through a test!"
But as Boyer started working with "Saint" (They decided to stick with the name he was supposed to have in the barn!) she realized this little gelding had a whole lot of jump.
"Just ride by ride I was like, wow, this is magical," Boyer said. "He progressed faster than anything I've ever gotten off the track."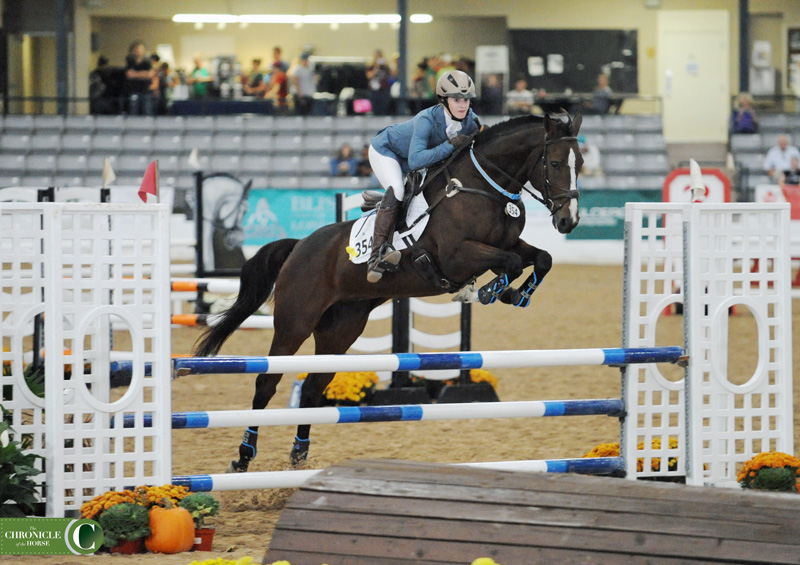 Boyer started taking Saint to events and completed several training-level events.
"His dressage is OK; it's respectable. It's kind of boring because you have to balance between boring and explosive," Boyer said with a laugh. "He's definitely scooty and quirky, but he's awesome cross-country."
This year is Boyer's first time competing at the RRP Thoroughbred Makeover, though she is plenty familiar with the breed. Boyer has evented up to intermediate on a Thoroughbred, and she now works as a professional alongside her mother at Blue Line Farm, with plenty of customers with off-the-track horses in training.
"Honestly I don't think they're for everyone because they're very forward thinking, but that translates very well to a working horse," Boyer said. "It translates incredibly well to eventing. They're catty and athletic; they're cooperative. They just have the brain to try really hard. They're so, so smart."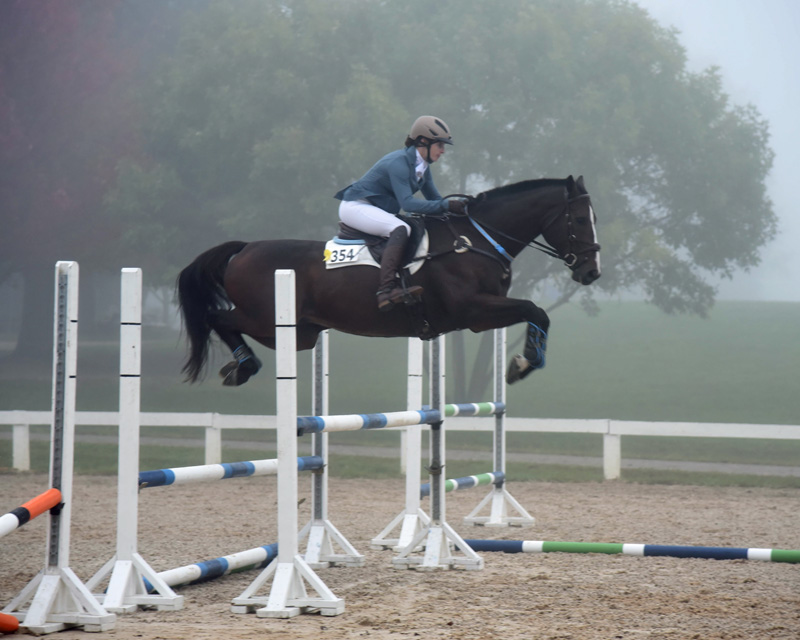 As for Saint and his future, the plans have changed.
"Oh, he's not for sale anymore," Boyer said with a laugh, reaching up to give Saint a scratch on the neck.
Check back with the Chronicle for more from the RRP Thoroughbred Makeover.