We have forgotten. Or at least I had.
Two decades ago, I had a pair of top junior jumpers. I also had a huge crush on a lovely junior hunter that was way out of my price range, and I loved to go to the ring to watch Gem Twist do amazing things. All these horses were Thoroughbreds.
My mother got a nice deal on a mare that had to travel several states away from where she was foaled to be sold, because no one at the time in Virginia—land of the traditional show hunter—would even go look at a horse that wasn't a Thoroughbred. Ironically, Rox Dene got her revenge on Virginia; it's likely in no small way due to her huge success, being a warmblood, that a top Thoroughbred show hunter can now rarely be found even here, in the rings of Upperville and Keswick where they used to reign.
Somehow the industry and my career shifted, and we bred warmbloods instead of the Thoroughbreds we'd been breeding since the mid-50s. I learned to make young horses on these new homebreds, and I thought I had a pretty good idea of what I was doing. And then watched everyone run off to Europe and bring back the next generation of warmbloods. This country's traditions weren't keeping up with the market's demands.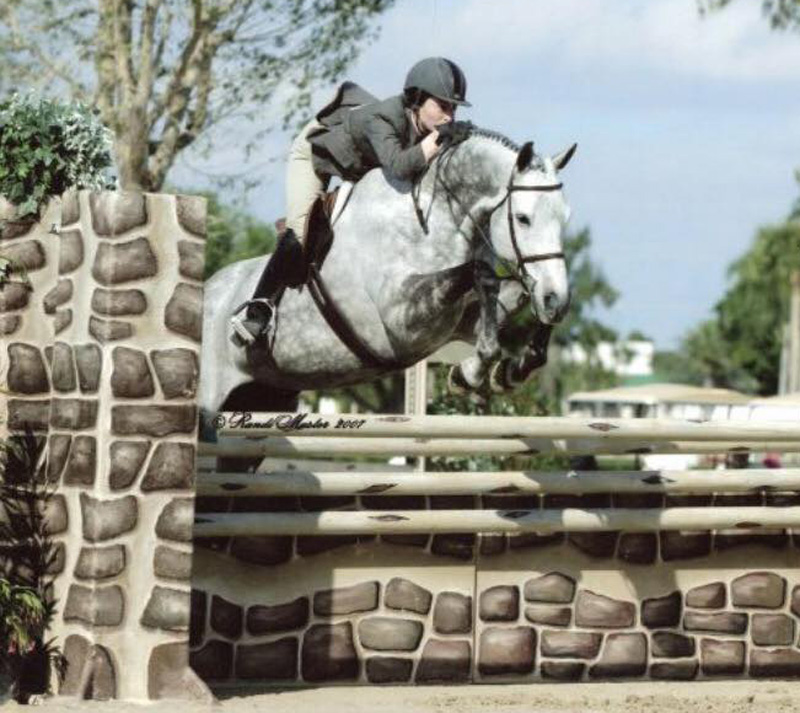 With the influx of warmbloods, we forgot. We forgot our hero horses that we grew up dying to ride. We forgot how to ride them, how to pick them out by their bloodlines and their conformation. We weren't using those skills, so we pretty much forgot the conformation division altogether.
Everyone said the warmblood was scopier and easier and more trainable and fancier. But does anyone really feel like getting horses and amateurs to the ring has actually gotten easier? Does anyone think the level of quality, on average, class to class, is increasing? How long is the fame of today's superstars, and do you remember them better than the ones you ran to the ring to watch when people still got excited about going to the ring to watch?
I took a step back, and I think several steps forward. I amassed a group of great clients, all with families and "real jobs" and horse budgets that had limits. My best friend said something along the lines of: "You show horse people can't ride. Come foxhunting with me." So I did.
My clients needed horses that they could take care of themselves, that needed no program, no prep, no drugs  and no maintenance. I needed horses that could keep up with my new hobby, but they needed to be inexpensive, untrained, and yet versatile enough to eventually sell to amateurs who wanted to hunt and show and hunter pace and trail ride.
And so I rediscovered the Thoroughbred.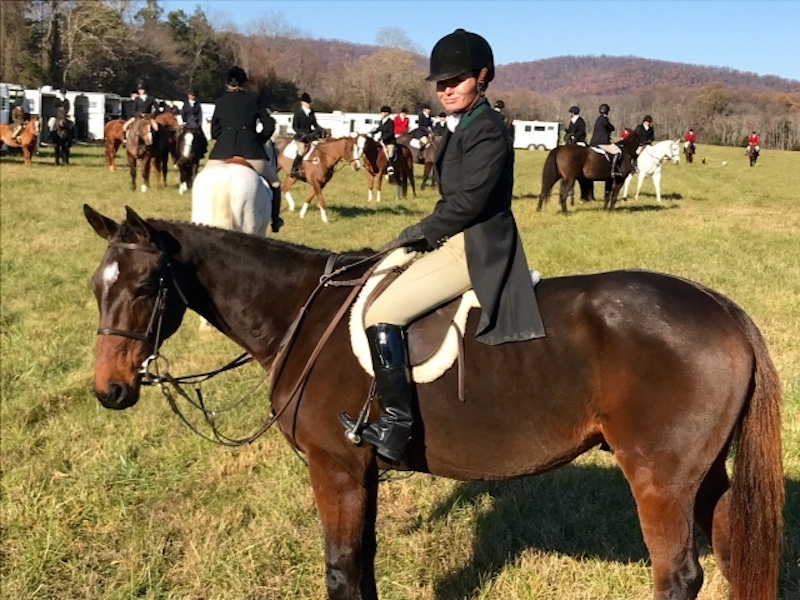 I discovered the teenage schoolmaster that cost less than I used to spend on my weekly show bill. He goes down to every jump with his ears up, no matter what distance his kid found—or didn't—to the last one. He changes his lead in the corner before she knows what lead she's on, and his attitude is always, "What's next?"
I discovered the 4-year-old Harley Dude, or "HD," who never made it to the track but keeps up just fine in the hunt field. He learned to cross streams and fields, hills, ditches and roads before he got any ring schooling, learned his lead changes in the woods, and prepared for horse shows by meeting the hundreds of spectators that show up for our annual Thanksgiving Blessing of the Hounds. He's currently helping my client, Julie, a former grand prix rider who got lost in the real world, get back in the jumper ring, while also letting her enjoy hunting alongside her 12-year-old daughter.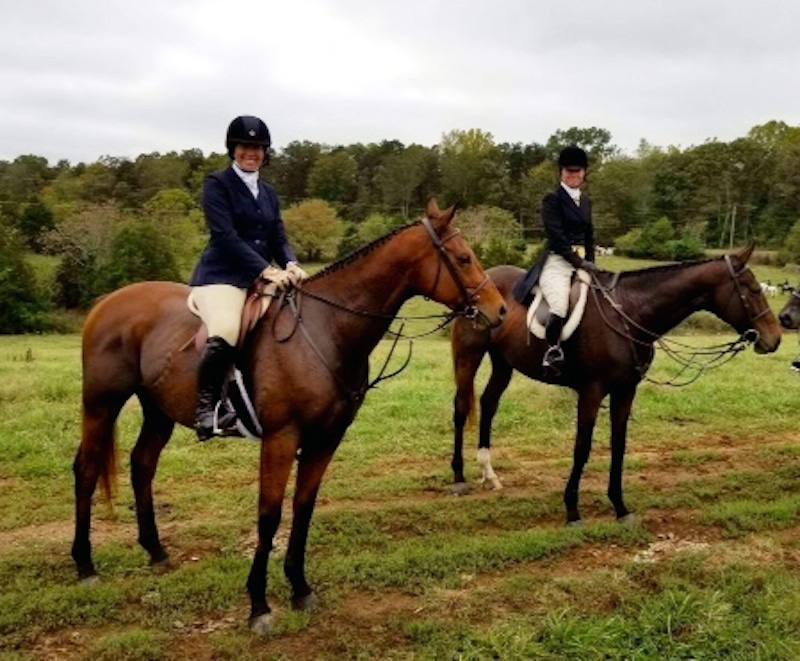 I discovered 6-year-old Palace Gate, who has at least as much scope as anything I've ever sat on (it's not a short list, and there are a lot of household names on it). He's a supreme racetrack failure, bred to win the Triple Crown. His $100,000 of winnings barely covered his sire's stud fee. He will walk along as the entire hunt goes by, without caring, but if you pick up a good gallop you can be at the front in seconds.
He falls asleep at checks. And in the schooling area at HITS Culpeper (Va.) as the water truck goes by. When I want to catch a ride with a friend I ride him across the highway to the post office. Sometimes I hack to meets. Sometimes I ride back with my breakfast. He's the same whether I rode him yesterday or a week ago Thursday. He can flat like a Grand Prix horse in the ring, and then go flying down a hill with the field on the buckle, holding himself up with no problem, jumping anything that looks like it might get in his way.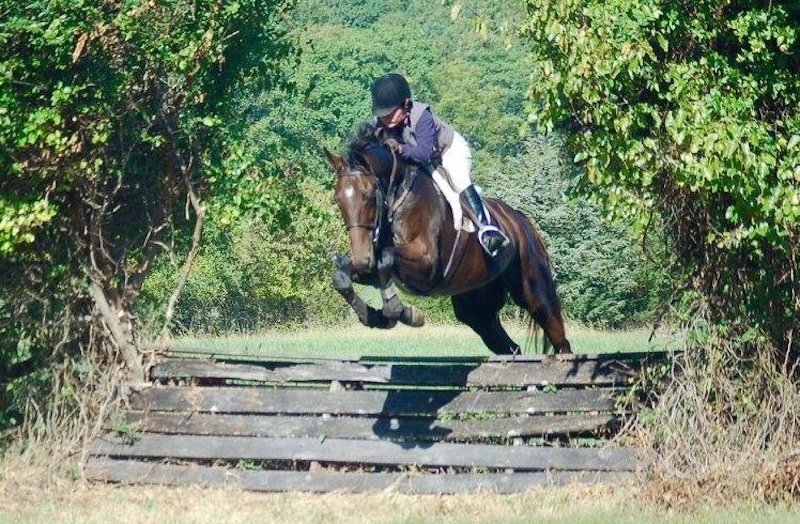 I ran into my former trainer at a recent show and started to tell him about these horses and what I'd been up to lately. I told him about the young horses and how smart and quiet they were, and how they'd never blown up, never spooked, even with going straight from the track to the hunt field with all of the new sights and terrain and challenges. He looked at me and said, "It's been so long since I've had a Thoroughbred; I'd forgotten."
---
Chanda Boylen grew up riding hunters and jumpers on the A circuit and competed extensively in the junior and amateur-owner ranks. Her mother, Elaine Boylen, owned the famous hunter Rox Dene. Chanda now runs a training business in Keswick, Va.