Hunter Holloway rode VDL Bravo into second place in the $216,000 Horseware Ireland Grand Prix at the Tryon International Equestrian Center (N.C.) on June 10, but her night wasn't without drama. She very nearly didn't get a chance to contest the jump-off when she had a hairy moment in Round 1.
"I almost fell off; my horse is amazing," Holloway laughed. Holloway was briefly unseated and riding in front of her saddle in the middle of the line with a particularly careful vertical on the way out.
"He's amazing. That horse I have such a good partnership and I really trust him. This is one of the bigger classes I've ever jumped on him so I walked it and was like, 'Oh my, this is a little bigger than we're used to,' " Holloway said. "He jumped the liverpool and got a bit of a rub and then he came to the Rolex oxer and I mean he really fired, and I wasn't ready for it."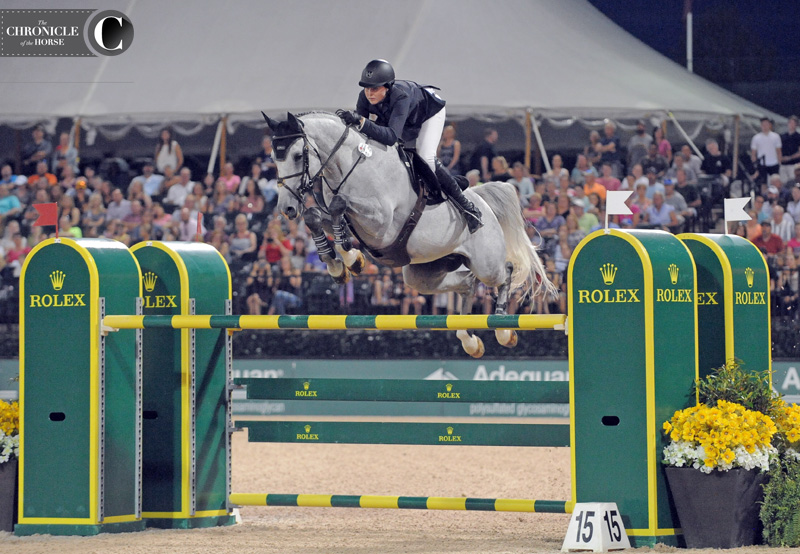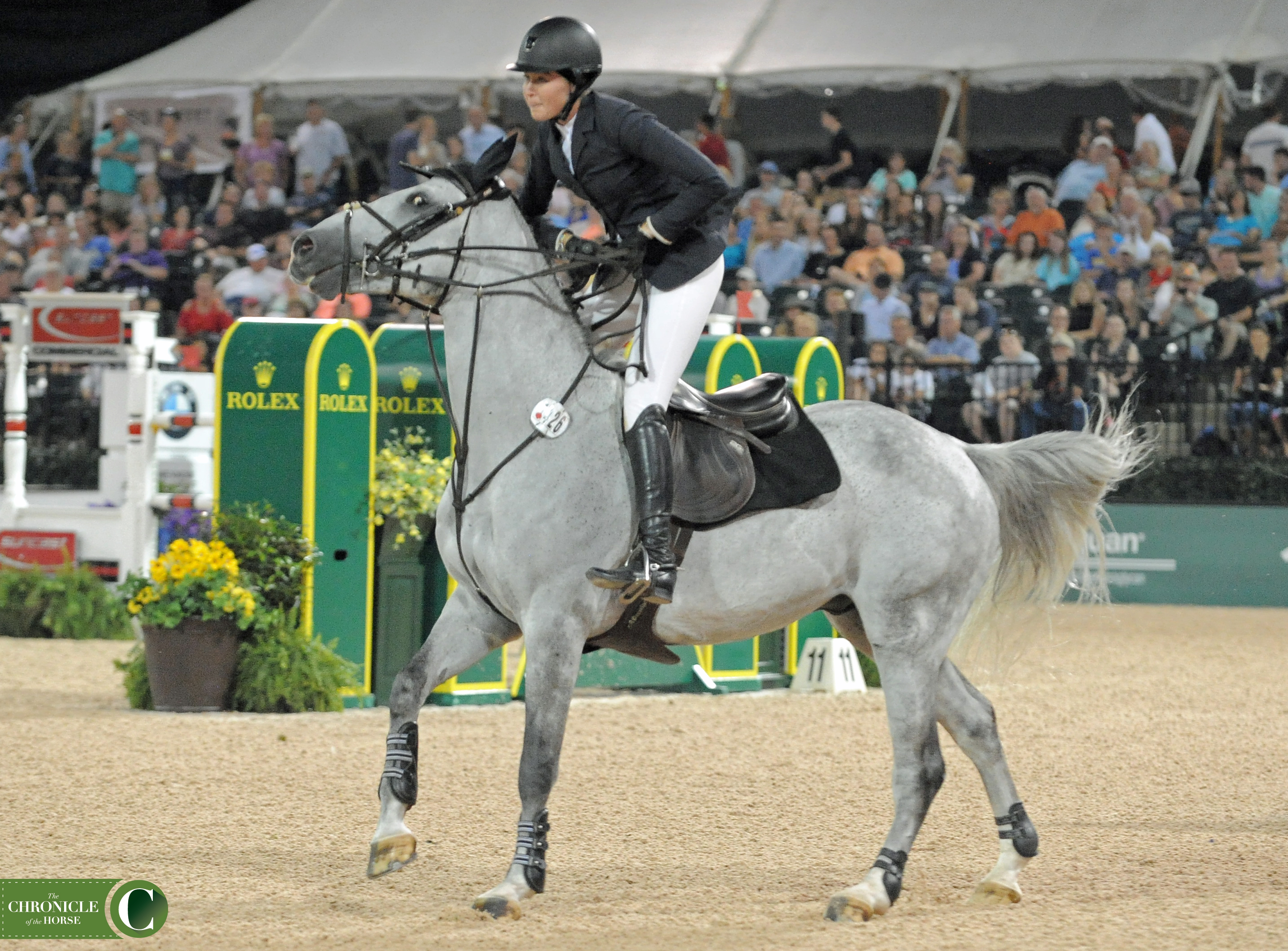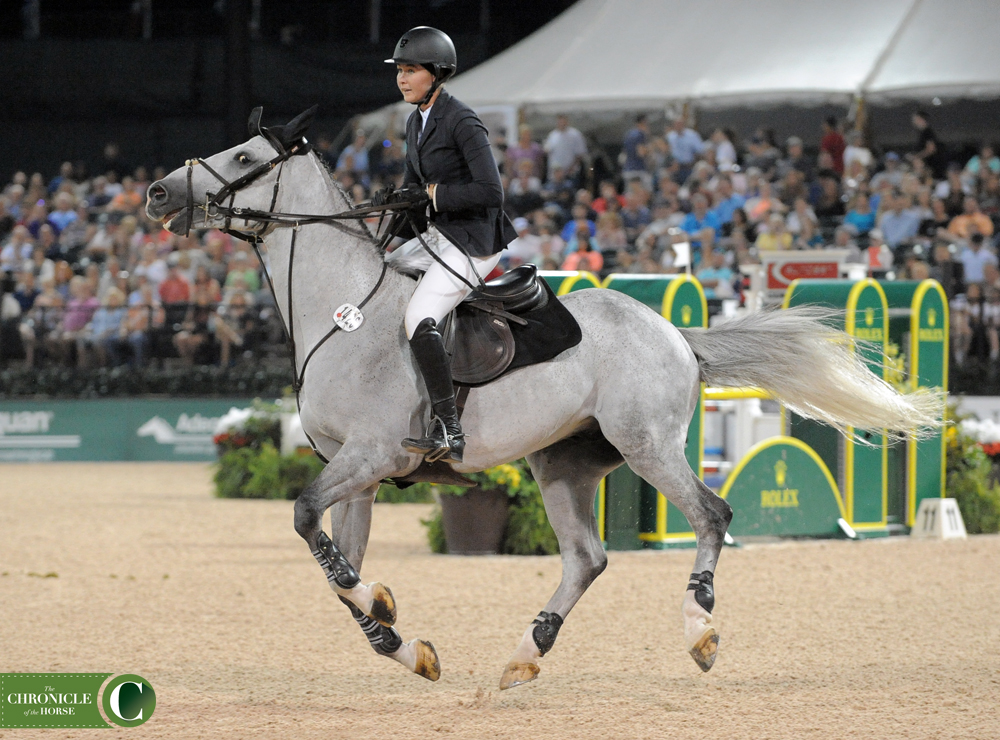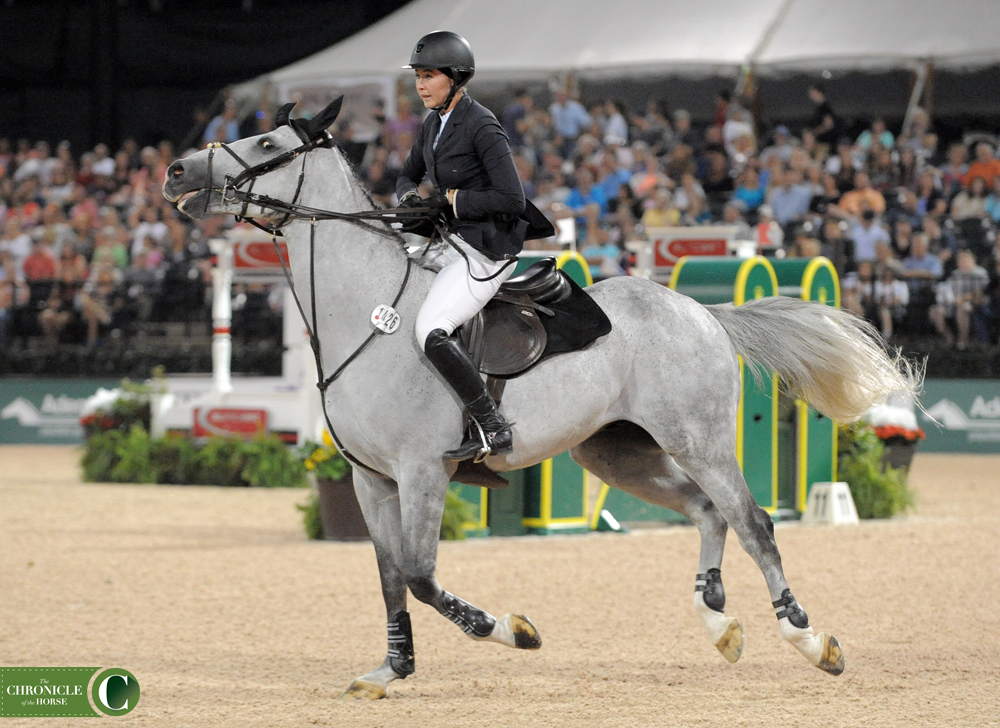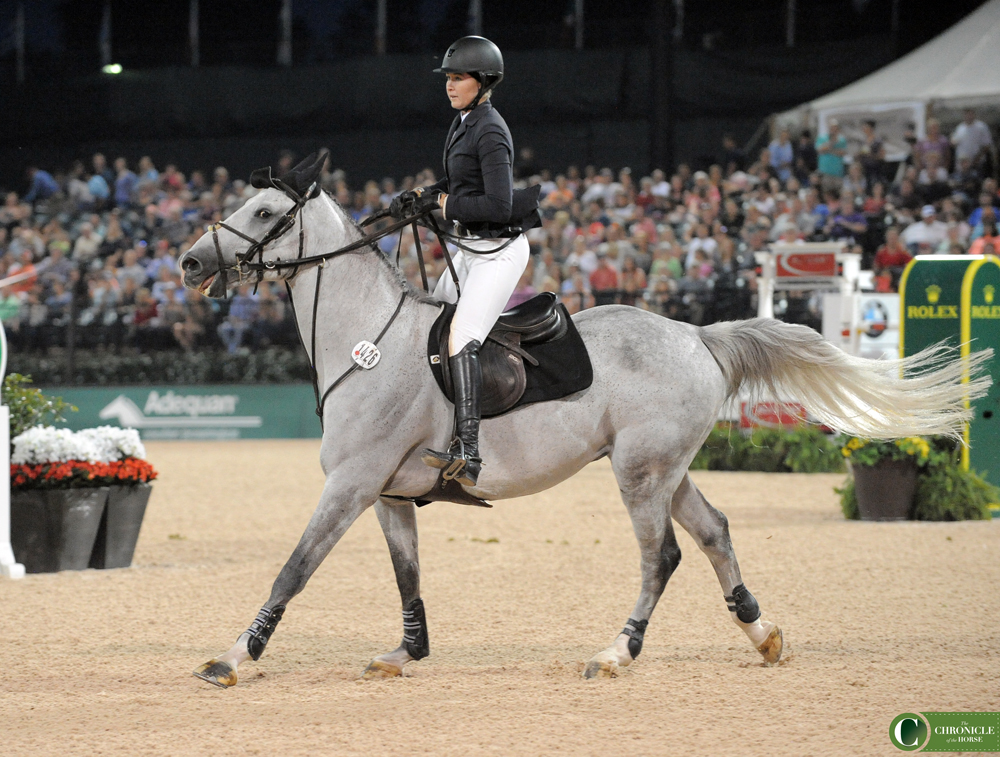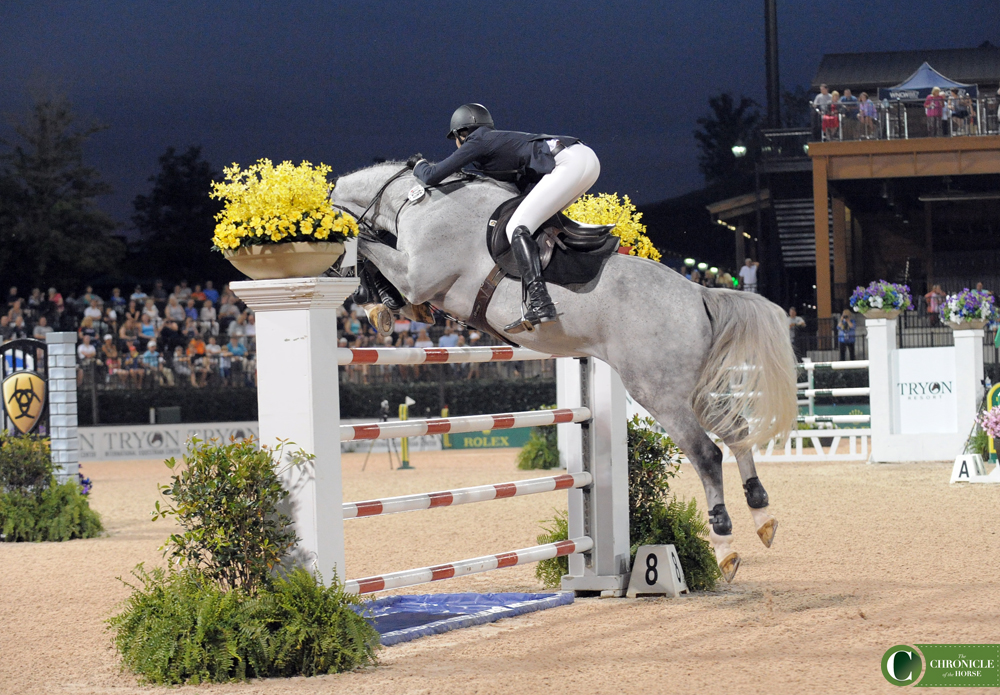 "I don't know how I stayed on. He kind of lifted me back up like, 'Stay on mom!' " Holloway continued. "I climbed back on and managed to keep going and he was just like, 'What are you doing lady?!'"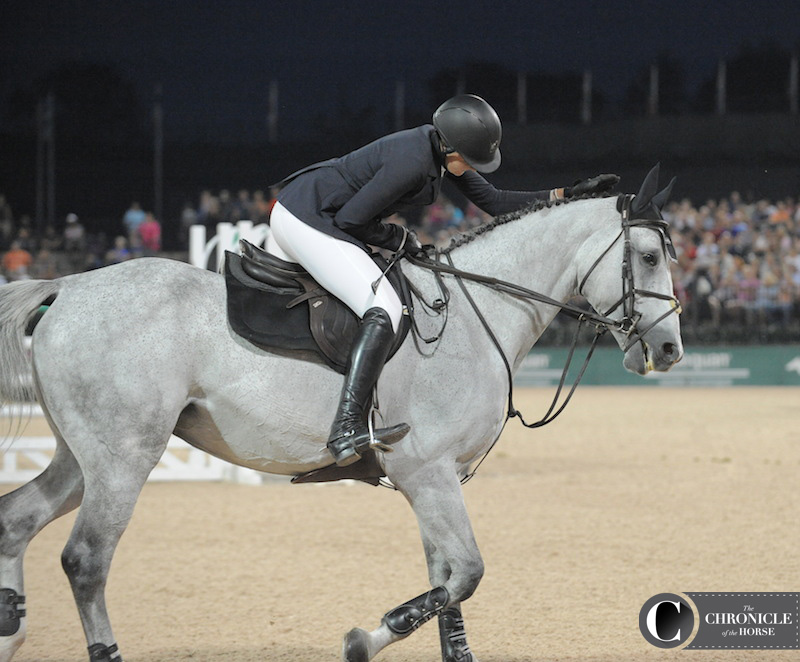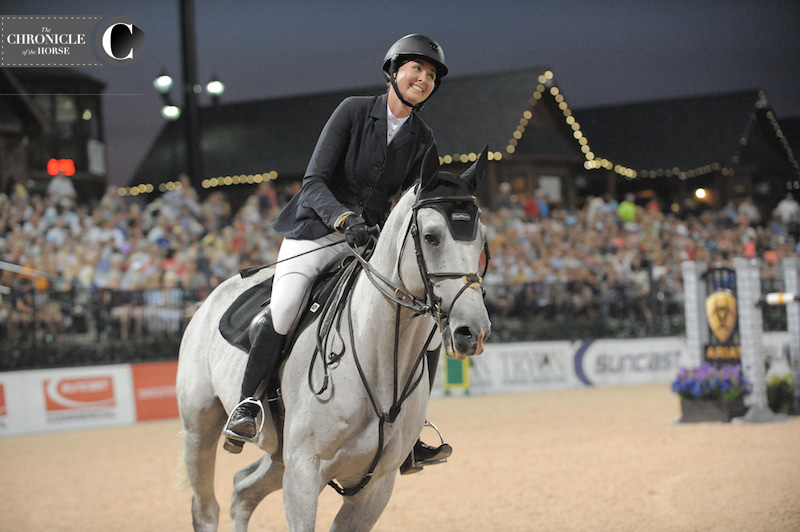 Holloway had just the final fence down in the jump-off to slot into second.
Watch the video: