Andi Lawrence has been a Kim Severson fan for quite a while.
"I can't tell you how many school projects I did on Kim," Lawrence said. "I had every poster of her and [three-time Rolex Kentucky CCI**** winner Winsome Adante] on my wall."
In the culmination of every horse-crazy kid's dream, Lawrence has been an integral part of her childhood hero's career, starting as a working student before graduating to head groom in March of 2016. "My mother will say that's the weirdest thing for her, that she used to look at Kim's posters all over my wall when I was 10 years old, and now we're great friends," Lawrence said with a laugh.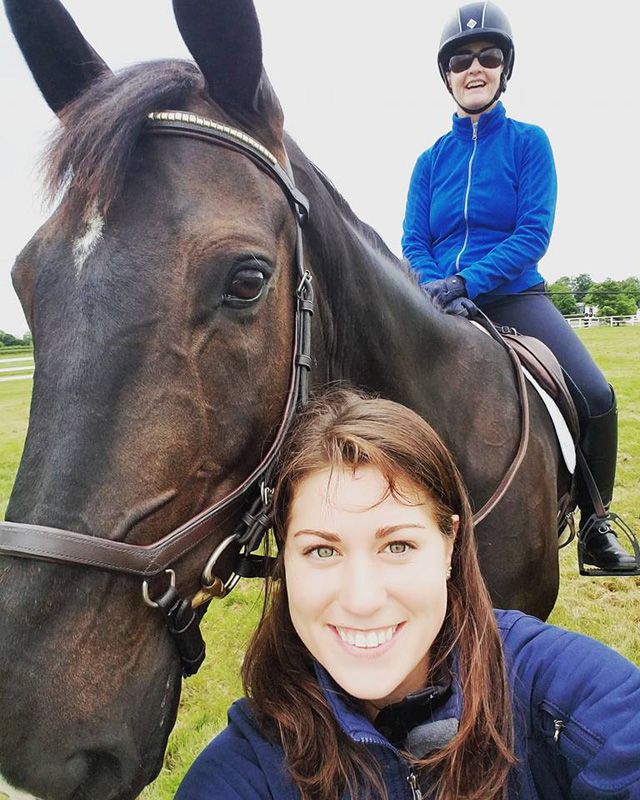 Not only is she Severson's right-hand woman, but Lawrence also has a successful riding career of her own. She's developed Cooley Northern Mist to the two-star level while balancing running Severson's barn in Charlottesville, Virginia, and taking care of Severson's four-star mount, Cooley Cross Border, which has involved quite a bit of international travel.
"It's hard to be a groom when you're also trying to ride yourself, and Kim is amazing about letting me compete as well. She picks up her own stuff if I need to get on my horse. She's not a diva at all!" Lawrence said. "That helps a lot, and I appreciate that about this program. I wouldn't be able to ride my own horse if I needed to be at her beck and call all day, but she's good about doing her own stuff if I've got to ride or do something else."
And Lawrence and Severson have more than a great working relationship. "We get along well. It's a win-win situation for both of us," Lawrence said.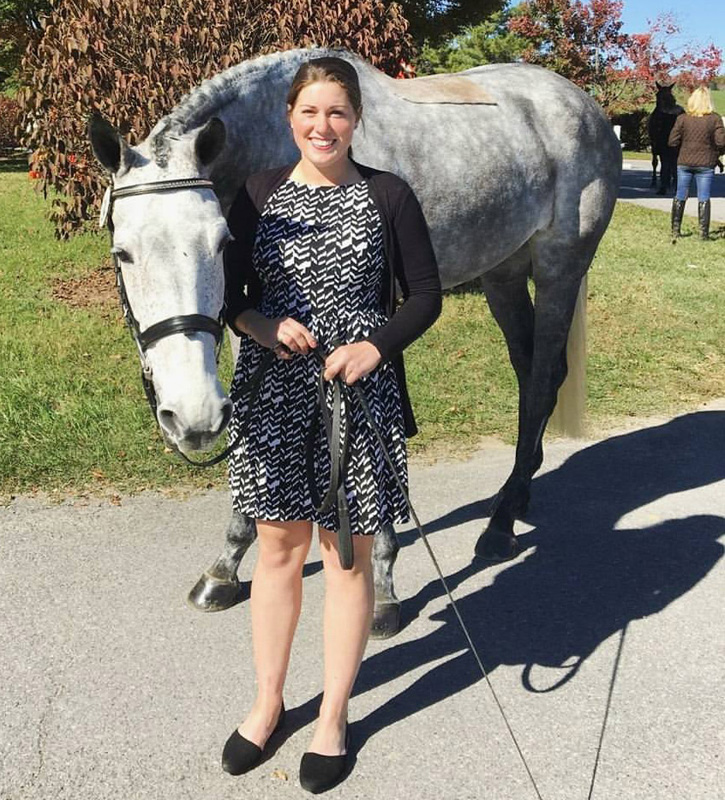 Lawrence, 24, grew up in the eventing-rich area of Unionville, Pennsylvania, but her family wasn't horsey. "My dad worked for UPS, and my mom's a retired X-ray technician," she said. "When we moved to Pennsylvania for my dad's job, it just happened to be that the people we bought our house from, the dad was a farrier, and the mom was a vet, and the daughter rode. I was begging my mom to ride, and she found a summer camp."
That camp was run by eventer Maya Studenmund. Lawrence was just 8, but she was hooked. "After that week of summer camp I just never stopped," she said.
She rode with Studenmund for five years, and when Studenmund moved out of the area, Lawrence signed on with Erin Sylvester. She bought Sylvester's veteran mount Armani IV, who had competed to the three-star level, and rode at the 2012 North American Junior and Young Rider Championships CCI* (Kentucky) with him, then completed a few intermediate events.
Lawrence tried college but decided it wasn't for her, and she knew she wanted a career in the horse world. She moved to Southern Pines, North Carolina, and started riding with Bobby Costello. Armani IV retired at the end of 2014, and Lawrence began looking for a new opportunity.
"I was going to try and take a working student position in England, but that didn't work out," she said. "I was just looking on Facebook one day, and I saw that Kim was looking for a working student, so I sent an email, and Kim called me.
"We decided it sounded like a good fit, and I asked her, 'When do you want me to start?' She said, 'Yesterday.' So I packed up my stuff, and two days later, I showed up."
Lawrence joined Severson's team as a working student in September of 2015, and in March of 2016, she took over the role of head groom.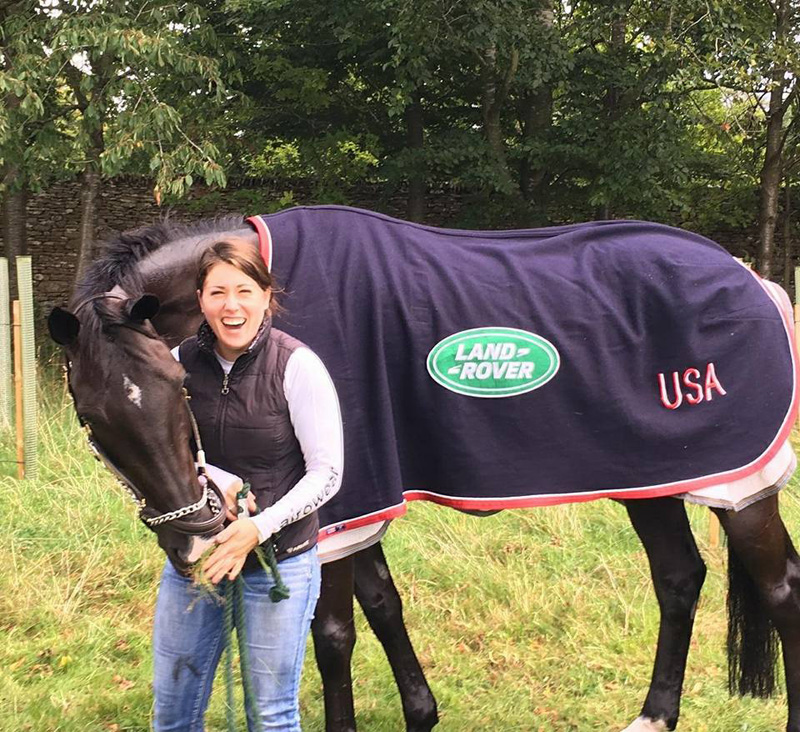 In addition to running Severson's barn, Lawrence grooms Cooley Cross Border and has accompanied him to the Kentucky CCI****, Pau CCI**** (France), Aachen (Germany), and Blenheim (England), as well as spending last summer with him in Ireland.
"I went to like six countries on our trip to do Blenheim," Lawrence said. "That was cool, just to get the experience. Not many people can get to say that they've traveled around the world with a horse."
In between accompanying "Cross" to top events around the world, Lawrence has developed her own Cooley Northern Mist. The mare was a green 5-year-old when Lawrence bought her in the end of 2015, and the pair completed the Plantation Field CIC** (Pennsylvania) in September.
"Everything she is, Kim and I have made her. It was fun to start from the basics with a coach like Kim who looks at every footstep," Lawrence said. "It's been nice to start my riding education over again with her, because now I've been able to add her input to the amazing knowledge I got from my coaches before her."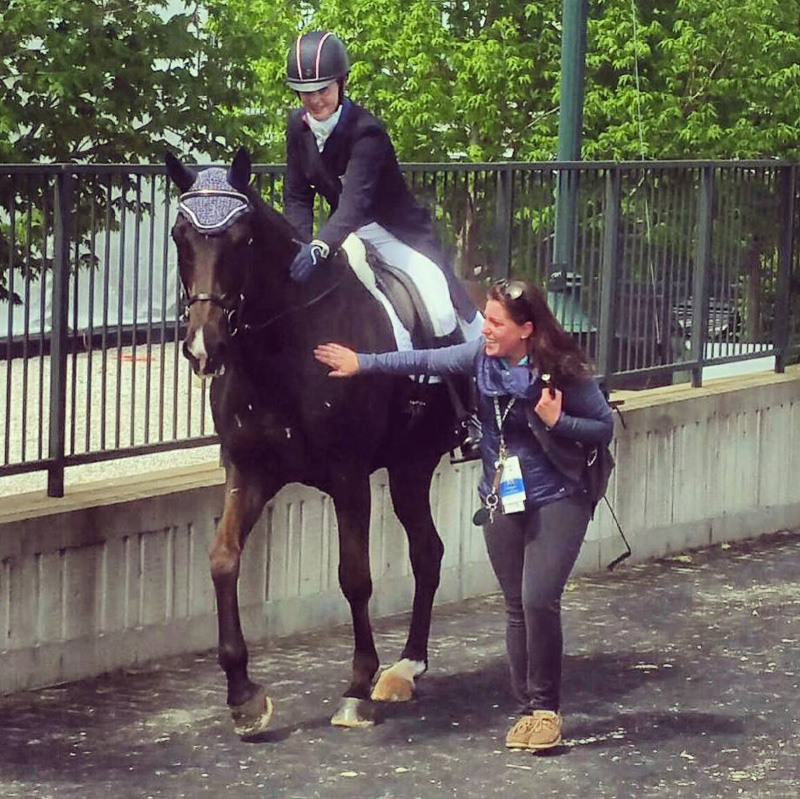 Lawrence considers her job as Severson's groom to be more than a job; it's also an education.
"The decisions she makes with all of her horses and the way I see her move up her young horses are so great to watch," she said. "It's cool to see her with Cross, who's been pretty much at the top level since I've been here. But she's also got 4- and 5-year-olds. It's cool to see her progress with them as well, because I'm seeing how she makes decisions for each horse.
"She wants her horses to be happy and to want to do their job. So if it's not going well, she won't force them because she doesn't want an unhappy horse at the end of the day," Lawrence added. "Things like that, and how much time she puts in with the vet and the farrier and the saddle fitter, have really shown me what it takes to succeed as a rider and a horseman."
Now after three years, Lawrence is ready to step out on her own. She gave her notice earlier this month, and at the end of the year she will be leaving Severson's program to focus on her own horse.
"It's been a very sad process," said Lawrence. "Every day I'm like, 'Oh no, am I doing the right thing?' And then Kim comes and says, 'What am I going to do without you?' We're lost without each other. We really are fond of each other. It's all something that's being done with heavy hearts.
"For the past three years my life has been so set, and this kind of came up pretty quickly in my thought process," she continued. "I had done the two-star at Plantation [Field] in September, and ever since then I got this newfound wanting to do right by my horse and this newfound excitement of trying to get back out and compete again."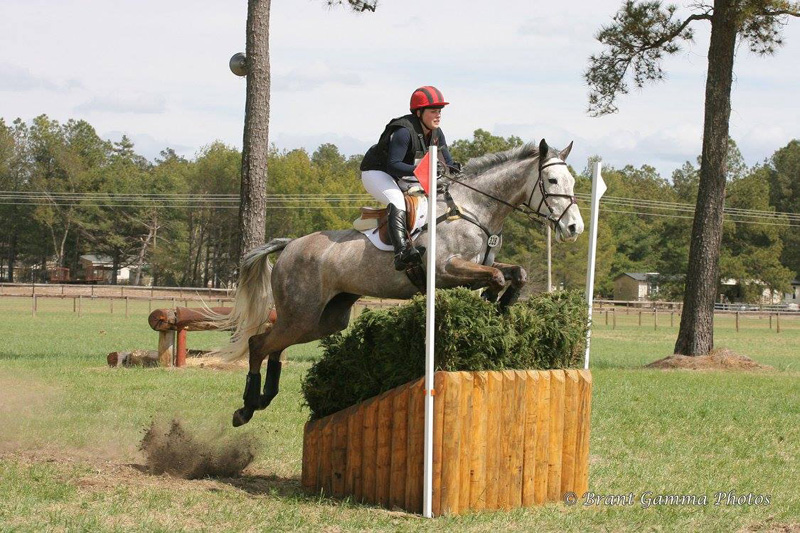 Lawrence plans to spend the winter season in Southern Pines competing and has been brainstorming what her next step might be. She's considering opening a small boarding facility and lesson program. While she's not totally sure what her future will hold, she knows one thing for sure: She'll be trailering to Severson's farm for lessons regularly.
"Kim's has been an opportunity that I could never get back," she said. "Everything I'm moving forward with, I'm doing with her blessing and the support from her, which means the most to me. There's no bad blood, and Kim and I are both very sad."