Mill Spring, N.C.—May 26
The $70,000 Spy Coast Farm Grand Prix CSI*** hosted at Tryon International Equestrian Center during Tryon Spring 4 saw Hunter Holloway and Eastern Jam secure top honors after the pair flew around the short course in 45.06 seconds ahead of Mexico's Santiago Lambre and his own Cetano Van Aspergem Z, a 9-year-old  Zangersheide gelding (Clinton—Ahorn Z), who finished in second with a time of 45.52 seconds.
Richie Moloney of Ireland claimed third place aboard Rocksy Music, a 10-year-old Irish Sport Horse gelding (ARS Vivendi—Diamond Serpent) owned by Equinimity LLC, with a time of 44.87 seconds and a four-fault finish.
The Tryon Spring Series continues through June 10 before welcoming the 2018 Tryon Summer Series on June 13.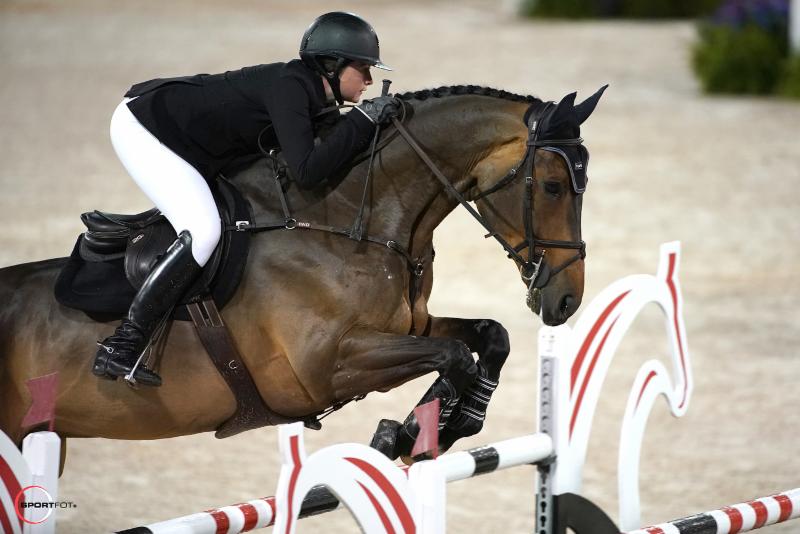 The field of 22 entries saw four pairs return to test the short course designed by Hector Loyola, and Holloway was last to go in the jump-off. Lambre had just finished the first clear round in the jump-off, but Holloway felt she could complete the fast track just a tiny bit quicker than Lambre.
"I knew I could shave off a little time on Santiago's round and [Eastern Jam] is a really quick horse on his own, so he helped me out a lot. He was a great boy," said Holloway of her jump-off strategy.
"This horse is amazing," she said of the 9-year-old Dutch Warmblood gelding (Lexicon—Monaco) owned by Hays Investment Corporation. "I got him about two years ago now and have just brought him along slowly. He's really developed into an amazing grand prix horse. He just won the grand prix in Omaha, so to come back and win his second grand prix in a row is super. He just moved up to the FEI level mid-circuit in Wellington, so I'm really proud of him."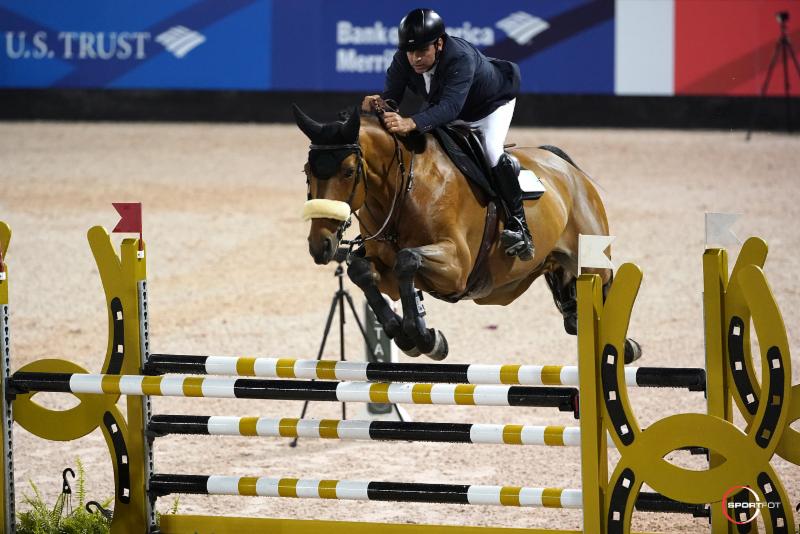 Holloway complimented the course designer on a "lovely" course, saying, "I thought it had a good flow, and it was fair. It was set really well and rode nicely," she explained. "There was a question about how many strides to do in the five to the six; I did six to seven on mine, and on my other ride I did six to six, so I think it required knowing your horse there, but overall I thought it was a great track."
Though her mount is still new to the international competition action, he took well to TIEC's electric atmosphere and Holloway added that Eastern Jam actually enjoys the spotlight.
"In general, this horse is a winner. He likes to win and to be in the arena and have it be all about him, so he's pretty straightforward," she said. "We'll keep developing him since he's still fairly green. We'll show the next two weeks here, and then he'll have a week or two off before we go to Spruce Meadows and see how he is there," she concluded.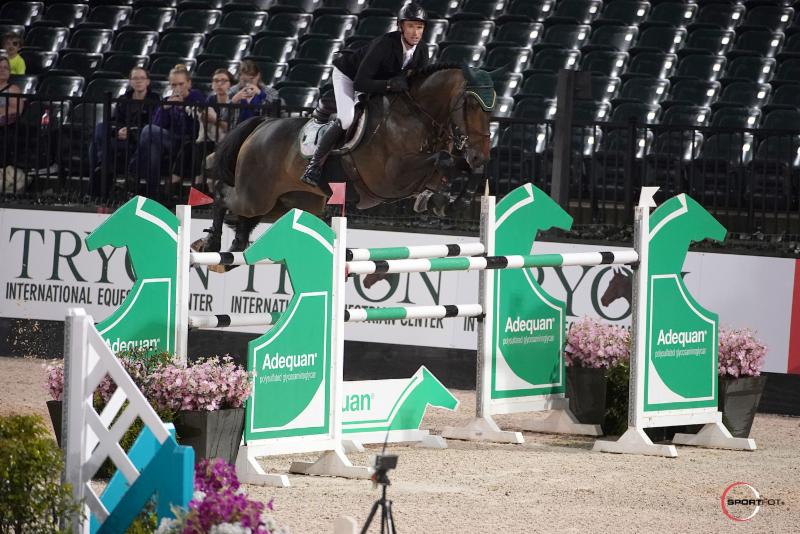 Click HERE for full results of the $70,000 Spy Coast Farm Grand Prix CSI***.