Ocala, Fla.—March 25
Cooper Dean's the real deal. He's the kid who grew up with ponies in the back yard, mucking stalls and lugging water buckets and dreaming of winning big classes.
And now, as a working student for grand prix rider Aaron Vale, Dean's getting that done in a big way. With three lovely, flowing rounds, Dean, 17, topped the HITS Equitation Championship aboard Denver S during the final weekend of the HITS Ocala Winter Circuit (Fla.).
"I'm happy for him to win something like this because he earns it on a daily basis," Vale said. "He earns it all day, every day, so it's nice to see him getting where he wants to go."
Dean's been a working student at Vale's Thinkslikeahorse farm in Williston, Fla., for two years and he does it all there. He bush-hogs, weed-eats, builds jumps, sets courses, and more, all on top of riding eight to 10 horses a day. In return, Vale puts him on green horses and teaches him. In fact, Dean's mount for his big win is an 8-year-old event horse-turned-equitation horse who last evented in January.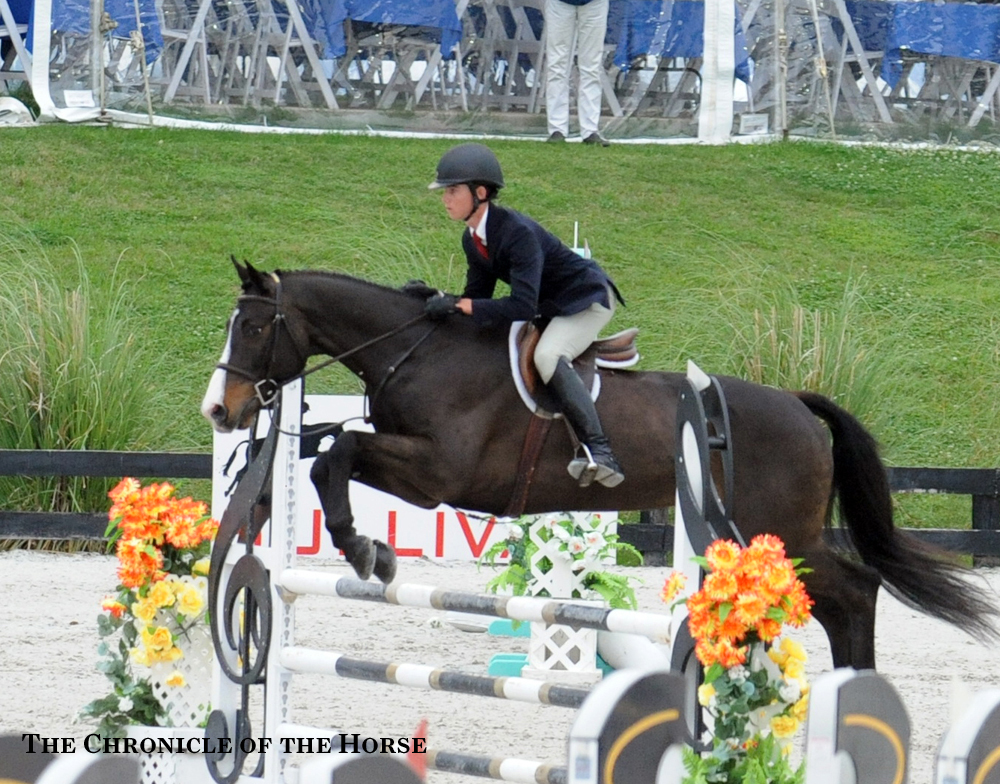 Cooper Dean on Denver S on their way to the top of the HITS Ocala Equitation Championship. Photo by Molly Sorge
But for the HITS Equitation Championships, Vale had to stand on the sidelines. It's one of those classes where the junior riders have to give up their cell phones and trainers have to sit in the stands without interfering. Riders could choose a "helper" for the class, but that helper couldn't be a trainer.
Dean chose his father, Steve. "That was to assure he got zero help. I don't know anything!" Steve said.
So it was all Cooper's decision-making and strategy that helped him earn a score of 87 with 2 bonus points for his schooling area performance in Round 1. And then in Round 2, he repeated that performance to tally a score of 85.5. At the close of Round 2, Cooper and Grace Boston in first and second, separated by just 2.5 points. So judges Holly Hugo-Vidal and Alex Talmage asked them to ride again. And Cooper prevailed again to take the blue.
Watch Cooper's third round, the final test…
Cooper whooped and punched the air after his win, then tackled Vale with a bear hug. His mother, Jill, teared up. Cooper's joy in the win shone through.
"This is a great accomplishment for me," Cooper said. "The first year I started riding with Aaron, I didn't qualify for this class. So, I volunteered to be the groom for someone else. And last year, the same thing happened, and I groomed for someone else again. So I've been here for the class before, and I understood it. I think doing that those two years helped me this year, putting the puzzle all together."
After Round 1, Cooper was sitting in second behind Devin Seek, who had scored an 89 plus 1 for the schooling area. But in Round 2, Seek's horse, Ullrich, was a bit sticky and then stopped at a jump. She dropped all the way to 12th.
Cooper, who grew up in Fayette, Ala., learned how to ride with his mother, Jill, who teaches riding professionally. He first hit the spotlight in 2013 when he took team and individual gold medals at the USEF Pony Jumper National Championships (Ky.). Then as the HITS Ocala circuit started in February 2014, Cooper started working for and riding with Vale. "I came to Aaron's and rode a few horses and never left. I go home for Thanksgiving and Christmas," Cooper said. "Aaron's like a second father to me."
Want to know more about Cooper Dean, including what Aaron Vale told him a few weeks ago that made a huge difference in his riding? Make sure to read our in-depth coverage of the last week of the HITS Ocala Winter Circuit in the April 11 & 18 issue of The Chronicle of the Horse.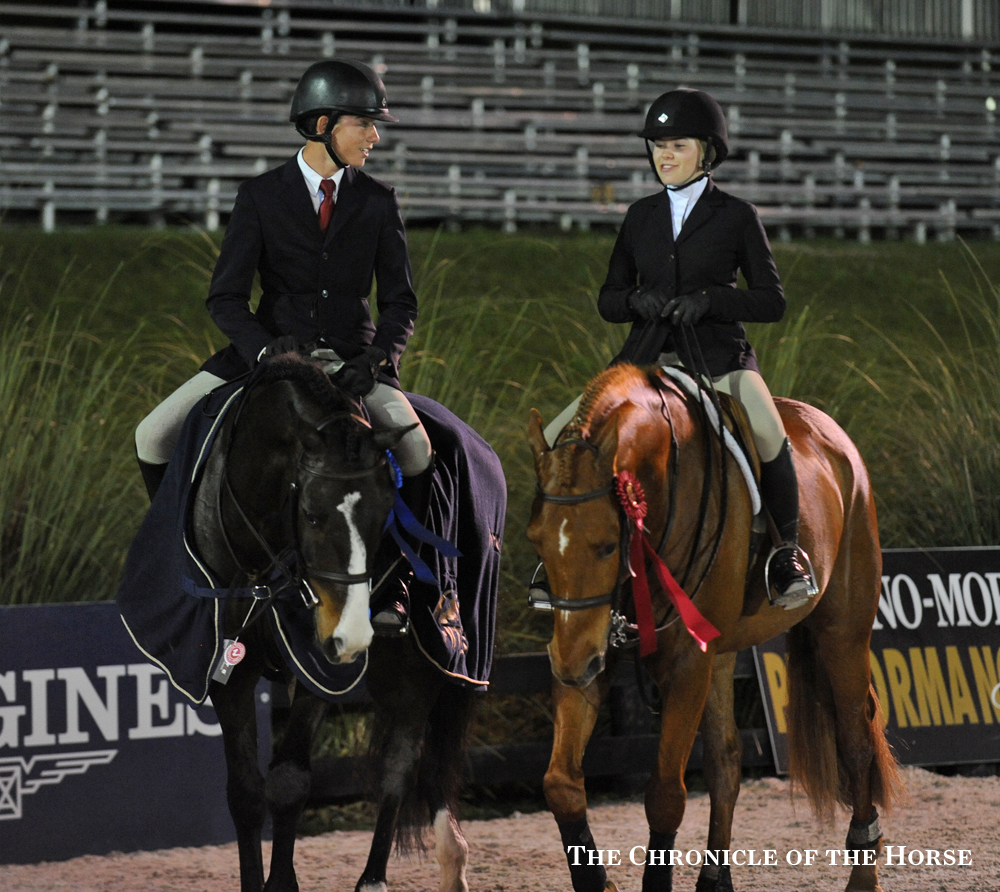 Cooper Dean (left) and Grace Boston chatted during the awards for the HITS Ocala Equitation Championship. Photo by Molly Sorge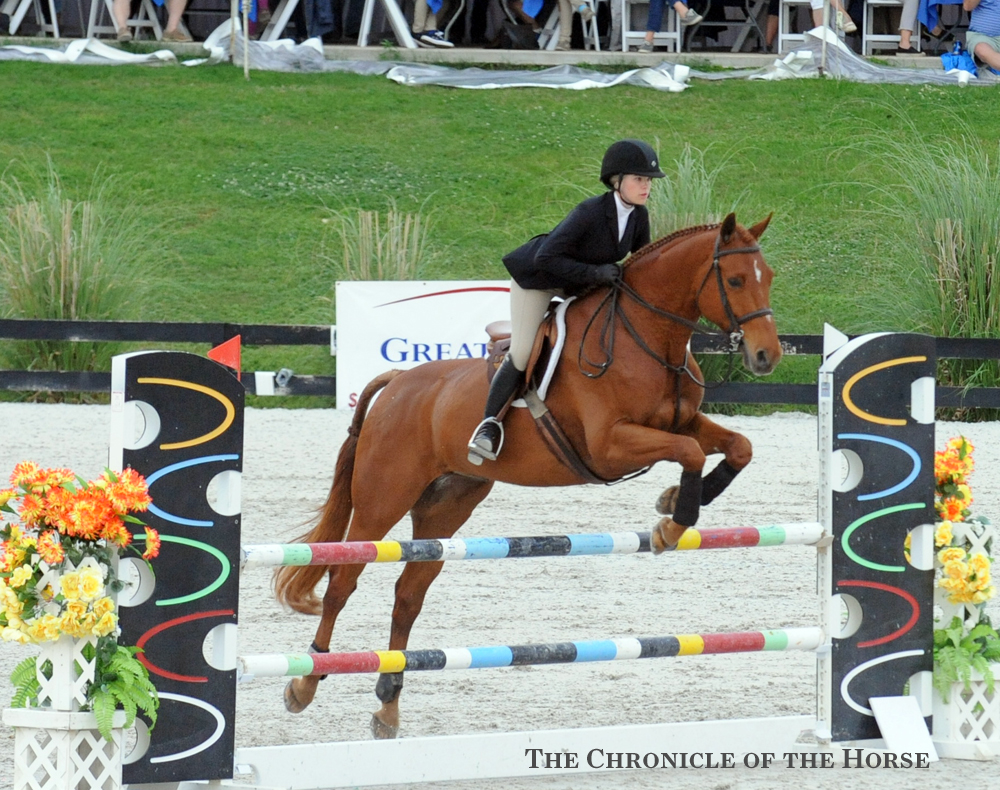 Grace Boston rode Hasta La Vista into second place in the HITS Ocala Equitation Championship. Photo by Molly Sorge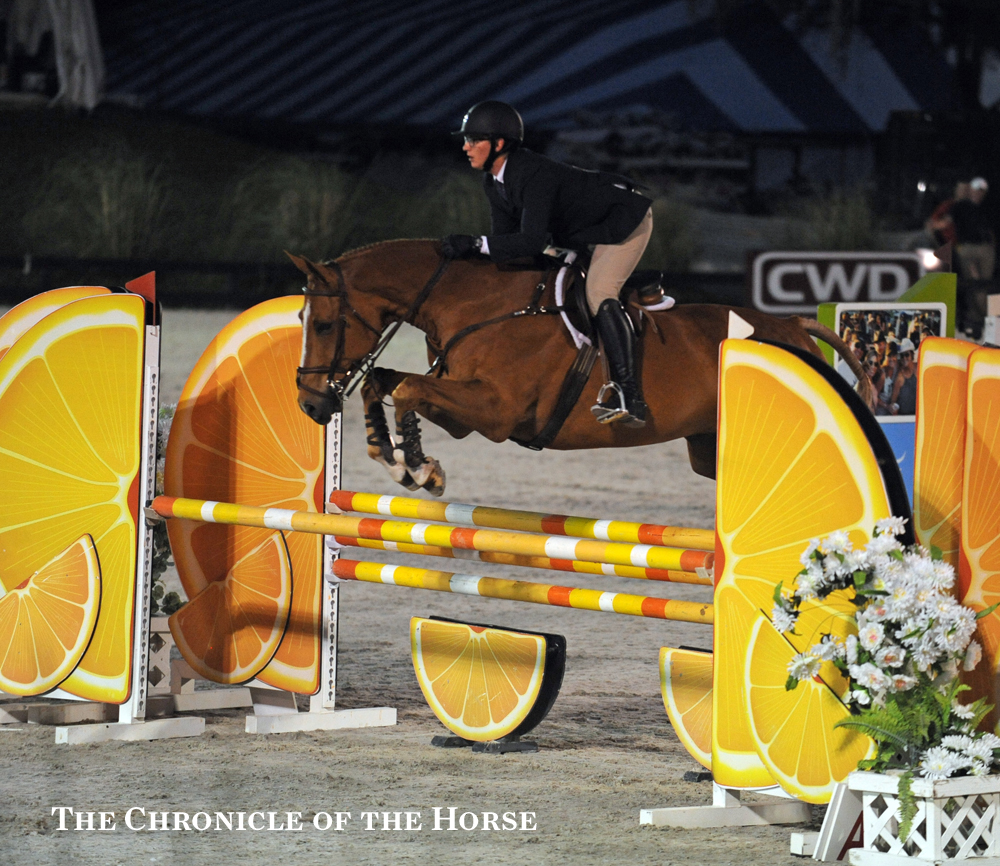 A score of 86 in Round 2 helped Alec Tolle move up to third place overall in the HITS Ocala Equitation Championship aboard UpCountry Panteon. Photo by Molly Sorge