The Fédération Equestre Internationale recently updated its list of yellow warning cards, and two U.S. show jumpers received penalties for incorrect behavior.
Henri Prudent was issued a card on March 16 at the Winter Equestrian Festival (Fla.). Prudent, his wife, Katie, and their son, Adam, run their Plain Bay Sales out of Wellington, Fla., and Middleburg, Va.
Katie explained that Henri received the card for longeing a horse in the designated area because the steward said there should only be two horses longeing at a time, not three. Katie said up until that point in the WEF season—Henri received his card during Week 10 of the 12-week circuit—three horses had been allowed to longe in that ring at one time.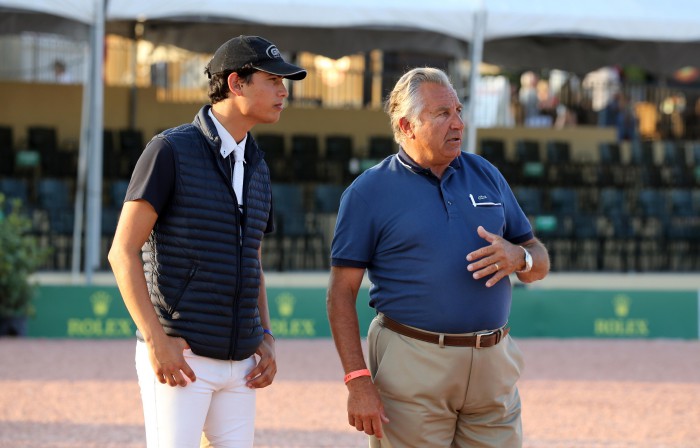 "The steward told Henri to leave; he argued with the steward," Katie said. "Most riders feel like the stewards get a little out of control by the end of the Florida circuit. Everyone is tired, and nerves are frayed. The stewards tend to make up their own rules and then enforce them in a very aggressive way. We had many meetings about this problem at the end of Florida. We've discussed it with higher authorities in the [U.S. Equestrian Federation] and the FEI, and it is a problem that will be taken care of in the future."
David Distler, the FEI steward general for show jumping, said he understands where Katie is coming from, but that it's more than a simple rule issue. Distler wasn't the FEI steward who gave Henri the yellow card.
"There were only a handful of yellow cards given out; it wasn't excessive," said Distler. "I do agree that it's 12 weeks, and everyone gets on each other's nerves. It's human nature, and toward the end of 12 weeks we probably all overreact—whether it's a steward, or a rider, or a groom or a trainer, those things happen. I think more than changing rules, people need to sit back and take a better look at their attitudes, and maybe that needs to change."
Marilyn Little also received a yellow card for incorrect behavior on Feb. 18 while competing at WEF. Little was walking out of the ring after winning the $35,000 Suncast 1.50-Meter Jumper Classic when she was informed she was being given a yellow card.
"I was very surprised and went back to the barn and found there were the stewards with my groom," Little said.
Little's card was issued for a groom passing a bag over the fence that separates FEI stabling from the rest of the horse show and requires credentials to enter.
"My groom was unloading the trailer, and she passed a ring bag over the fence, because our stalls are right on the other side of the fence, and so they gave me a yellow card," Little said. "I couldn't believe it, and obviously I'm incredibly sorry it happened, and of course we've had a big talk about it. But the rules are the rules, and it is what it is."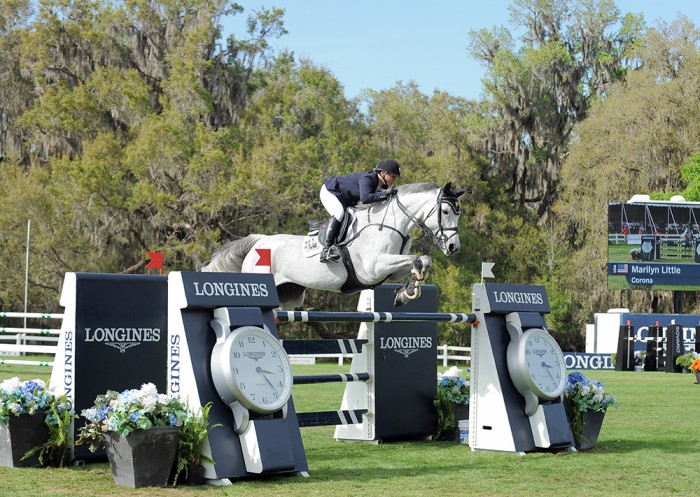 The rule regarding what constitutes incorrect behavior is listed in the FEI show jumping rules as: "An Athlete who does not follow orders or shows incorrect behavior toward Event Officials or any other party connected with the Event (other Athlete, FEI employee or representative, journalist, public, etc.)."
A rider's first yellow card serves as a warning. If the rider is issued a second yellow card within 12 months, he or she receives an automatic two-month suspension from competition. Both Little and Henri's yellow cards were the first they'd received in this 12-month period.