Helen Alliston is recovering in the hospital after a cross-country fall at the Spring Event at Woodside, held May 28-30 in Woodside, California.
Alliston was leading the advanced division on Ebay, a 12-year-old Oldenburg gelding (Escudo—Komtessa) she's been partnered with since 2016. They most recently finished second at the Galway Downs CCI4*-S (California) in March.
The pair fell at a corner near the end of the course, and Alliston broke her pelvis. She was transported to Stanford University Hospital. On Monday, she was headed into surgery to have her pelvis plated. Ebay was not injured in the fall.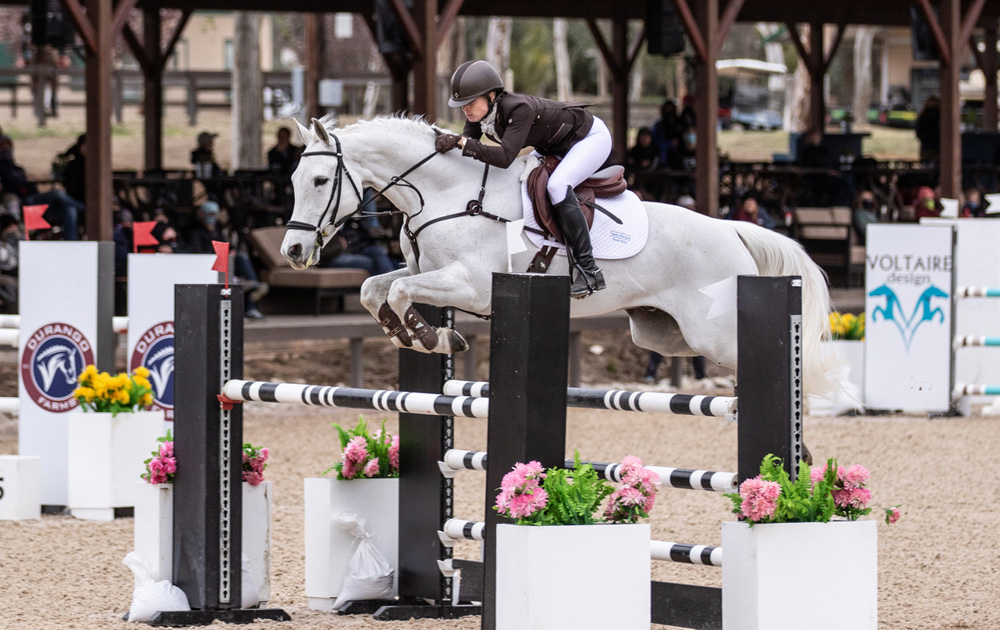 "There was a corner, and he just sort of hooked a leg on it. It wasn't a rotational; he sort of landed on his side, but sort of on Helen," said her husband, James Alliston. "I feel sad for Helen and hope she has a speedy recovery. I can ride her horses or whatever she needs in the meantime so when she's back to riding she's ready to go again."
James was competing three horses in the open intermediate division and one, Paper Jam, in the advanced, but he withdrew them to go to the hospital with his wife.
He also was competing Gabriella Ringer's Get Wild in the Woodside Preliminary Horse Challenge, a special competition to showcase preliminary competitors, and was leading the division after cross-country.
With show jumping for the Preliminary Horse Challenge scheduled for Saturday evening and Get Wild leading, Helen wouldn't hear of James withdrawing that horse as well to stay with her.
"Helen said, 'Go do it!' and I do as I'm told," said James, who represents Great Britain and is based in the East Bay area.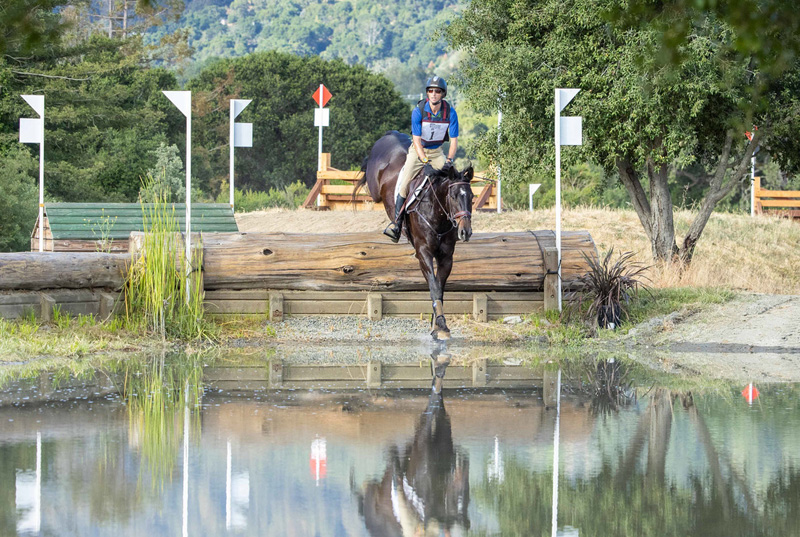 Event organizer Robert Kellerhouse used FaceTime to capture James and Get Wild's show jumping so Helen could watch their winning round from the hospital.
"We have these nice owners from Los Angeles who own that horse, and they'd driven up for this class, and the horse was winning, so she told me to go back and do that," James said. "The hospital's really near to the show ground. But then the next day, I didn't ride."
On Sunday, the more experienced students on the Alliston Eventing team stepped in to coach the younger riders so that James could stay with Helen.
Get Wild will go back to Ringer now, after winning all three of his preliminary starts with James. As for Helen's recovery, it's not clear yet how long she'll be out of the saddle.
"Everyone was awesome," he said of the crew at Alliston Eventing. "It's the benefit of having such a big family barn. We have the goodwill of all the clients and friends, and people to help pick up the slack and give Helen time to mend."