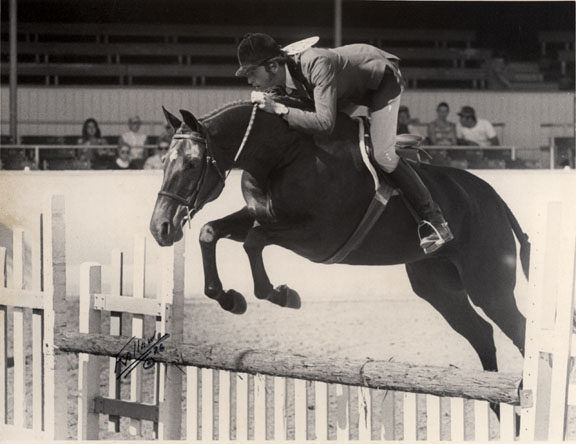 Now this one is pretty easy, so we are going to be cryptic with our clues.
This gentleman has won more grand prix show jump classes than…well at least nine other top riders. (Think rankings)
This picture was taken at the C.P.H.A. International Horse Show in Santa Barbara, Calif.
And were he a poet and not a darn good rider, he may well have a fondness for writing alliterative verse.
The first correct e-mail answer we get will win a Chronicle prize. Just e-mail the answer to webmaster@chronofhorse.com
And the answer is: Hap Hansen. Our winner is Amy Cutts of Fall Church, Va. Congratulations!