Wellington, Fla.—March 30 
Jennifer Hannan didn't have thoughts of blue ribbons when she entered Mindful in the $15,000 USHJA International Hunter Derby at the Winter Equestrian Festival. She just wanted to use the class as a warm-up for this weekend's richer $50,000 USHJA International Hunter Derby.
But she and Mindful topped the class anyway, beating out a pair of powerhouse derby jocks—Kelley Farmer and Liza Boyd—on the way to blue. Farmer piloted Exceptional to second, and Boyd rode S&L Just A Cobbler to third.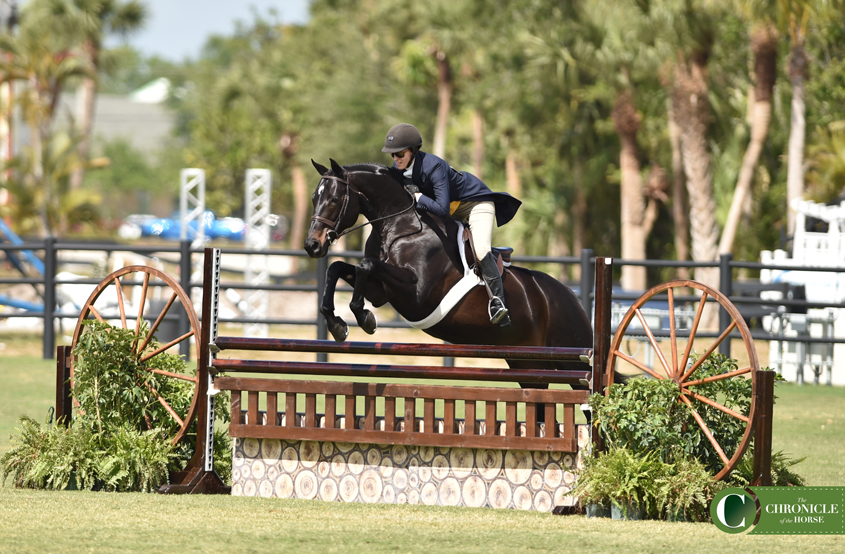 "Mindful is a very smart horse," said Hannan. "You're going to do it his way. It was a little bit of a learning curve when we first started, but I couldn't ask for a more fantastic partner, and he certainly knows the job better than anyone else."
Check out loads of photos from the class here.
Mindful, owned by Kensel LLC, has plenty of derby experience, earning dozens of top placings with former jock Farmer, and he was named the 2014 Chronicle Show Hunter Horse of the Year. But this marked his first time winning under Hannan's saddle after he paired up with her a year ago.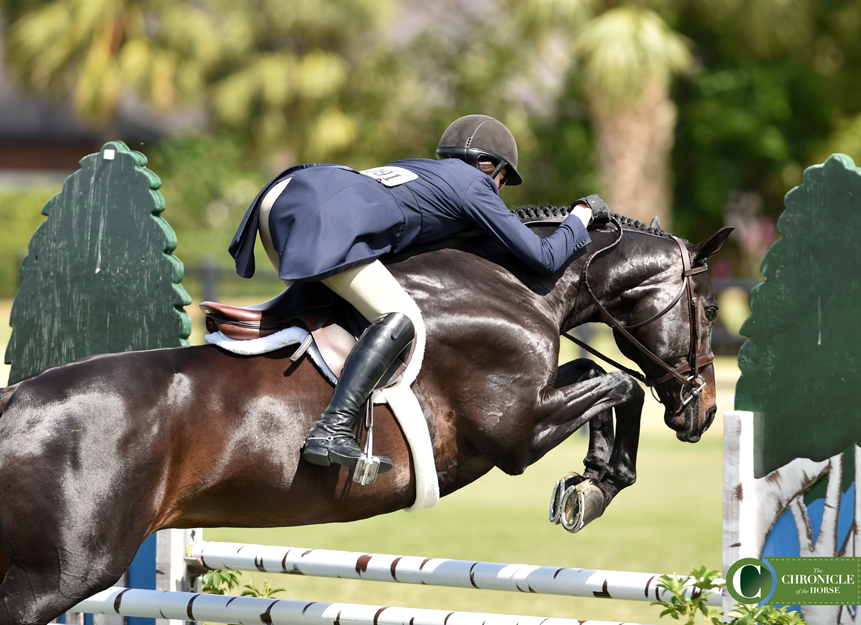 "Last summer we just kind of got a feel for each other and got to learn each other a bit," she said. "After indoors we were able to take a breath and hone in on stuff. Since we've started circuit he's been perfect the whole way through."
Today's class, held at the grass field at the Stadium across the street from the Palm Beach International Equestrian Center, ran in hunt-and-go format. This style of hunter derby is new this year, and riders only do one round. In the first half they demonstrate the classic format ("hunt"), then they kick up the pace for the second handy half ("go").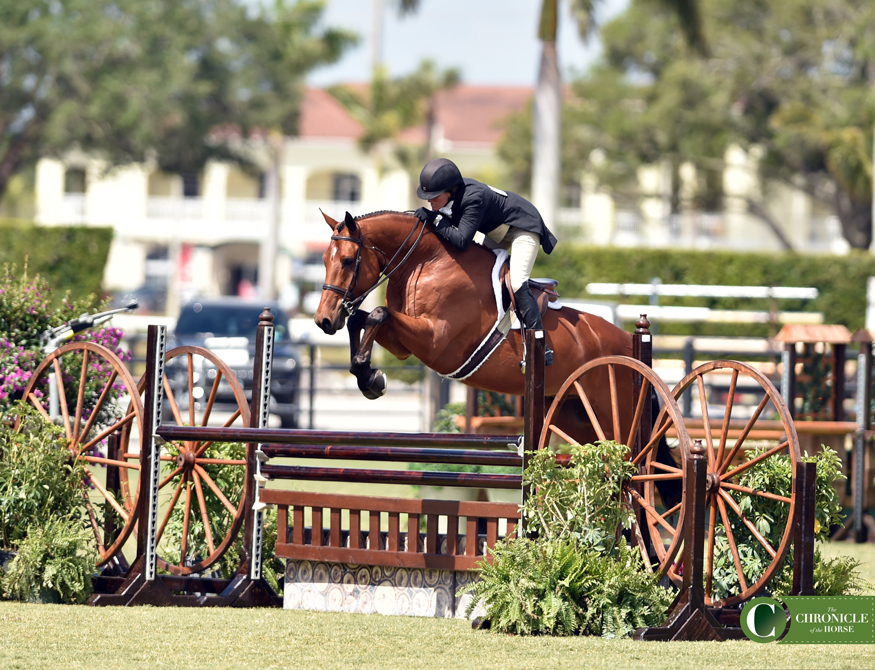 "I like [the format]," said Hannan, 35. "I think it's nice for the horses. They get a little introduction into the course and don't have to gallop right back in for the handy. It's nice for two reasons: One, if you have a little older horse you can do one round and be done. If you have a younger one you can get in the ring and get a feel for things."
Kenneth Krome's course didn't have too many bogeys in it. While a few rails fell, there were no major problems, and indeed, many competitors in today's class are also entered in the $50,000 class which runs over two days, with both days on the field. The first round of that class, which is a traditional derby rather than a hunt-and-go, starts tomorrow at 1.
"It's more exciting out here," said Hannan. "I like the grass better; I could gallop a bit more, and there are more places to show off.
"The judges really want to see you gallop, so you need a horse that you can comfortably do that on, and you need a brave horse because it can be a little daunting," she continued.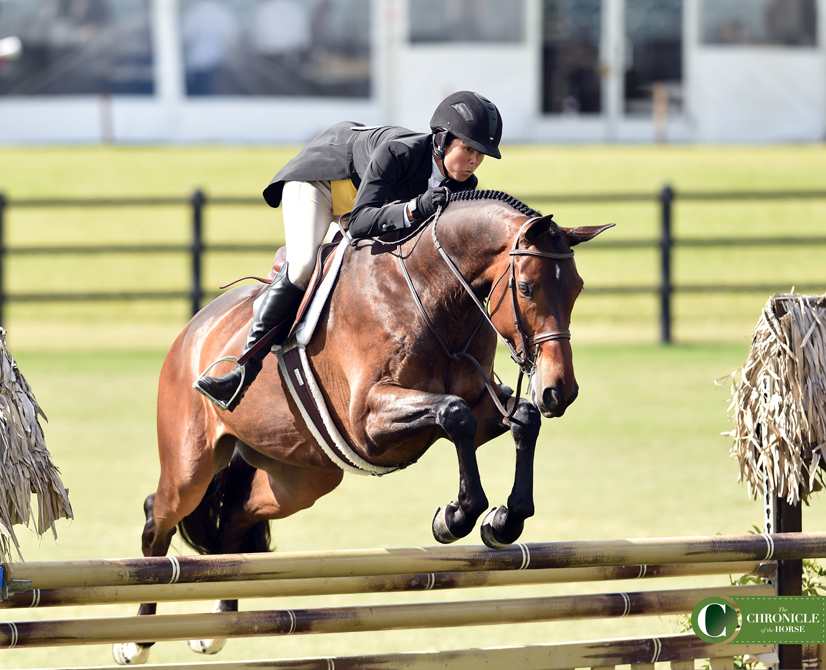 Hannan, who's based in Wakefield, Rhode Island, had two other horses in the top 12, with Corice Z finishing ninth and Olympic Fire in sixth.
Click here for full results, and check back tomorrow for more photos and news from the $50,000 USHJA International Hunter Derby and the $500,000 WEF Grand Prix CSI*****.

2018 $15,000 USHJA International Hunt-And-Go Hunter Derby at the Winter Equestrian Festival

Mollie Bailey / Mar 30, 2018 4:23 pm