Mill Spring, N.C.—April 6
Many riders come to The Fork CCI4*-S to experience the atmosphere of the Tryon International Equestrian Center in preparation for a spring three-day, and today's show jumping gave the horses plenty to look at in the main Tryon Stadium.
Chris Barnard's course took its toll on the field, with 12 clear rounds from 29 starters.
Dressage leader Liz Halliday-Sharp could afford one rail on Fernhill By Night to hold her lead, and she almost had a clear round, until "Blackie" tapped the final fence.
She jumped clear on Deniro Z to remain in second place, and Boyd Martin and Tsetserleg also jumped clear to stay third.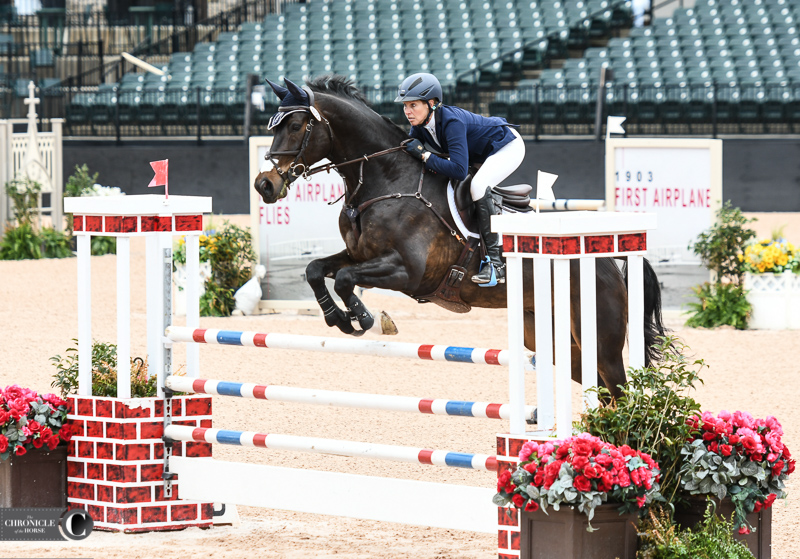 "All my horses jumped incredible today," said Halliday-Sharp, who's also in fifth on Cooley Quicksilver. "Blackie jumped out of his skin, and I thought I had it in the bag. I just kind of rolled down to the last fence and had a little bit of turn on him still, and he just twisted the tiniest bit into his left shoulder in the air and had it, which is very rare for Blackie. It was probably my fault, maybe I was a little too casual about it because I thought I had it done, and I know better, but the horse jumped amazing, they all did, so it's not his fault."
Blackie is targeted at short format events at this stage of his career, and Deniro Z will be heading to the Land Rover Kentucky CCI5*-L, so Halliday-Sharp will have different strategies for them both for tomorrow's cross-country.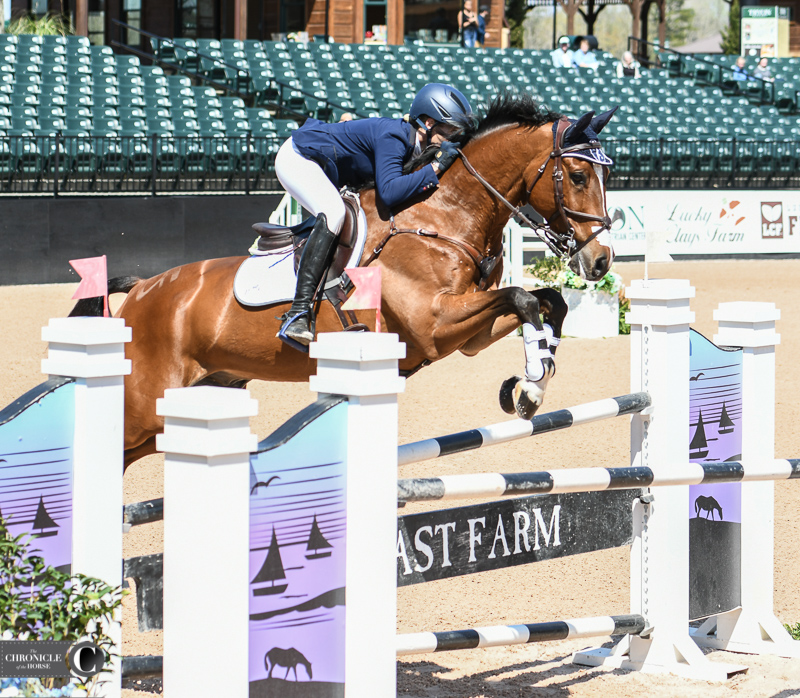 "They are both slightly in a different place because Deniro really needs a good prep run for Kentucky," she said. "I don't plan to run him slow because I don't think that would suit him. I need to get him a little bit more with me. He was a bit of an animal at Carolina [International CCI4*-S]. He's like an airplane now, he's so strong and has so much power, and I just need to make sure he's sort of listening to me and that I can put him in the same place looking ahead to Kentucky, so that will be my goal with him. I'm planning to go straight pretty much everywhere with both horses.
"Blackie, I'm gonna have a damn good crack and try and make the time and try and take home the win," she continued. "I think it's a stronger track than Carolina, in my opinion. I think there's a lot more to do than there was at Carolina, so it will take some riding for sure, especially if you're going fast, so I'm just gonna go out and try to give them a really great run and lots of confidence and kick on."
Lynn Symansky jumped into the lead of the advanced division with Mary Ann Ghadban's Under Suspection, a 15-year-old Holsteiner mare (Contender—Naomagic I, Exorbitant xx), despite adding a rail to her score (31.2).
She's heading to Kentucky with "Pippy," after getting the ride a little over a year ago.
"She was good," she said. "I ended up changing the bit from last time I went in the ring, and she was a bit sassy. I totally take credit for the rail we had down; she jumped really well, I just didn't ride across the back rail of that oxer. It was good to get in a little bit more atmosphere, because she's been to places that were a little bit quieter, so it was good to get in here and practice in a venue that really prepares you for Kentucky."
Symansky isn't too worried about her placing heading into cross-country tomorrow. She just wants a good prep run.
"I don't really have the clock in mind; the chips kind of fall where they do," she said. "No one really remembers in the end who won the advanced A division of The Fork a few years down the road, so it's more just preparing her for the ride she needs in the long run.
"I'm excited to ride around the track tomorrow," she continued. "I rode it on a horse I knew very well last year, and this is one I've had the ride on for about a year now. The venue looks great. The ground is great, and the courses look awesome. It's too bad there aren't more entries here, because this place prepares you so much. Especially for young horses to come see this kind of venue, and the courses and the footing are really good, with jumper classes going on at the same time so you could even bring young horses or students, too."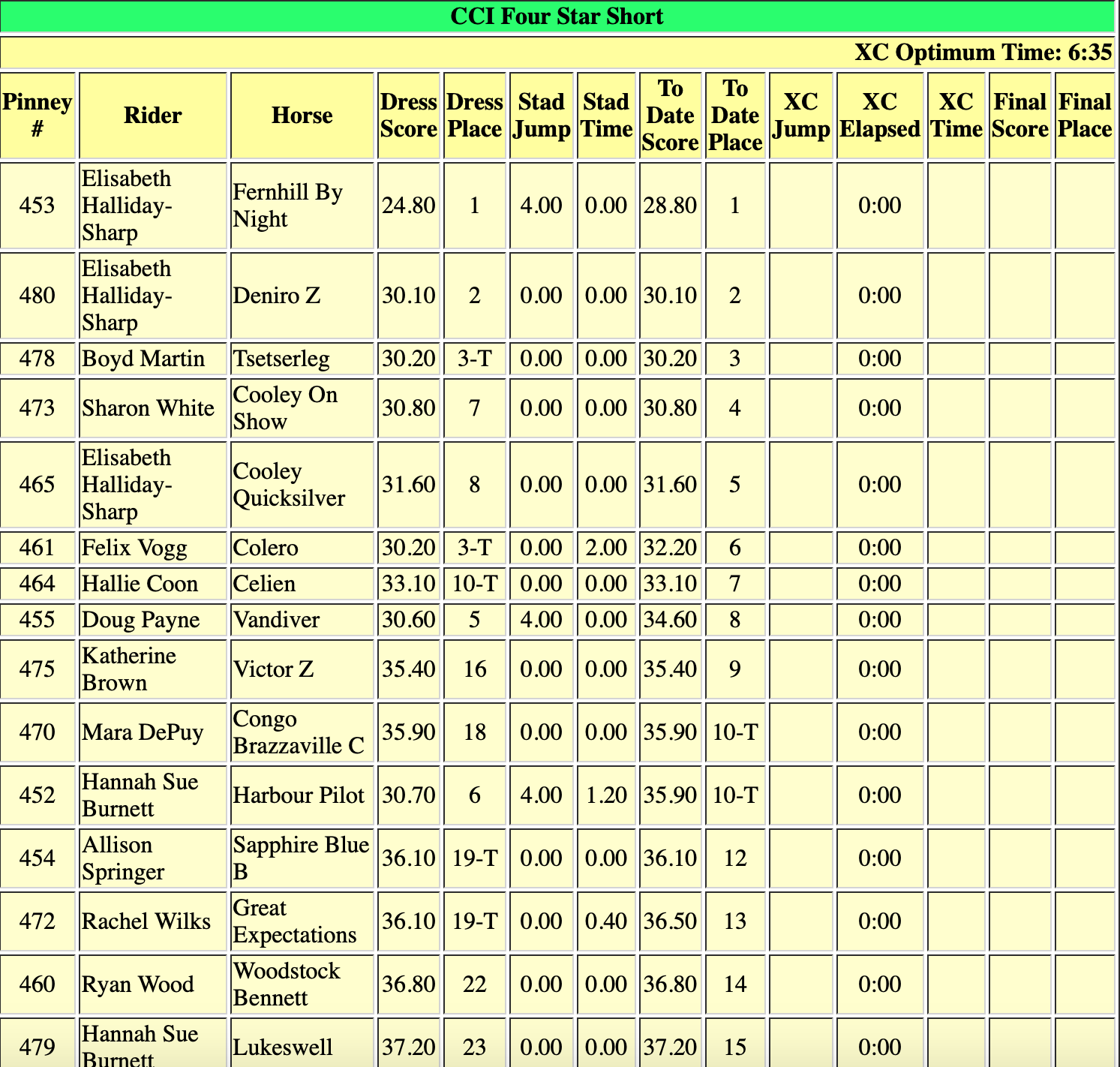 For full results, click here.
We're on site at The Fork at the Tryon International Equestrian Center all weekend to bring you news, photos and stories. Check out the April 22 print edition of the Chronicle for much more.
2019 The Fork - Show Jumping
Lindsay Berreth / Apr 6, 2019 3:49 pm