Mill Spring, N.C.—April 5
As Liz Halliday-Sharp dropped her hand in salute, signaling the end of her CCI4*-S test with Fernhill By Night at The Fork Horse Trials at the Tryon International Equestrian Center, she knew she could be looking at a class-leading score, and when her score was announced as 24.8, she was over the moon.
"I think that was the best test Blackie's ever done in his whole life," she said. "He tried his guts out; he didn't try to drop me like he usually does. He's normally the world's laziest horse, and I think we've sort of got our warm-up down this time. He really enjoyed himself. It was probably the first time I haven't had to work really hard in the canter. I've been able to just sit there and feel like I had the hind legs and just enjoy it and put him through the movements he does so well. I think the score reflected that. I really felt the horse couldn't have given me more, so I'm really pleased with him."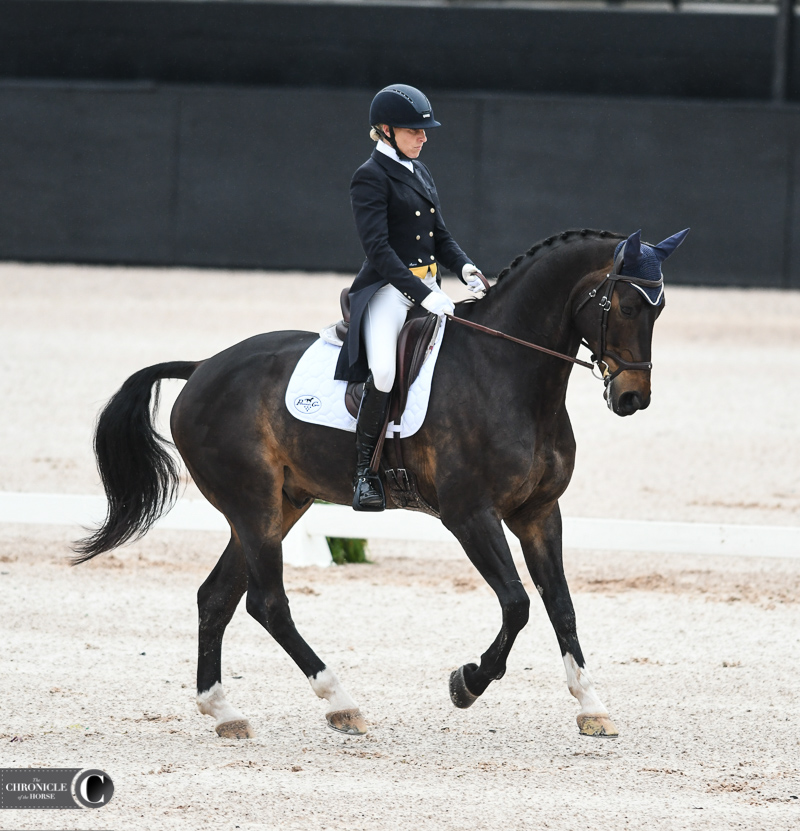 "Blackie," a 16-year-old Irish Sport Horse gelding (Radolin—Argentina XII, Argentinus) owned by Deborah Halliday, needs only about 15 minutes of warm-up, and Halliday-Sharp uses some passage and piaffe steps to get him as hot as she can. Yesterday she rode him in a jump saddle and took him for a canter to get him jazzed up.
Halliday-Sharp slotted into second with Deniro Z, an 11-year-old Dutch Warmblood (Zapatero VDL—Zonne-Trend, French Buffett xx) owned by the Deniro Syndicate and Ocala Horse Properties. They scored a 30.1 giving Halliday-Sharp a decent cushion on Blackie going into tomorrow's show jumping.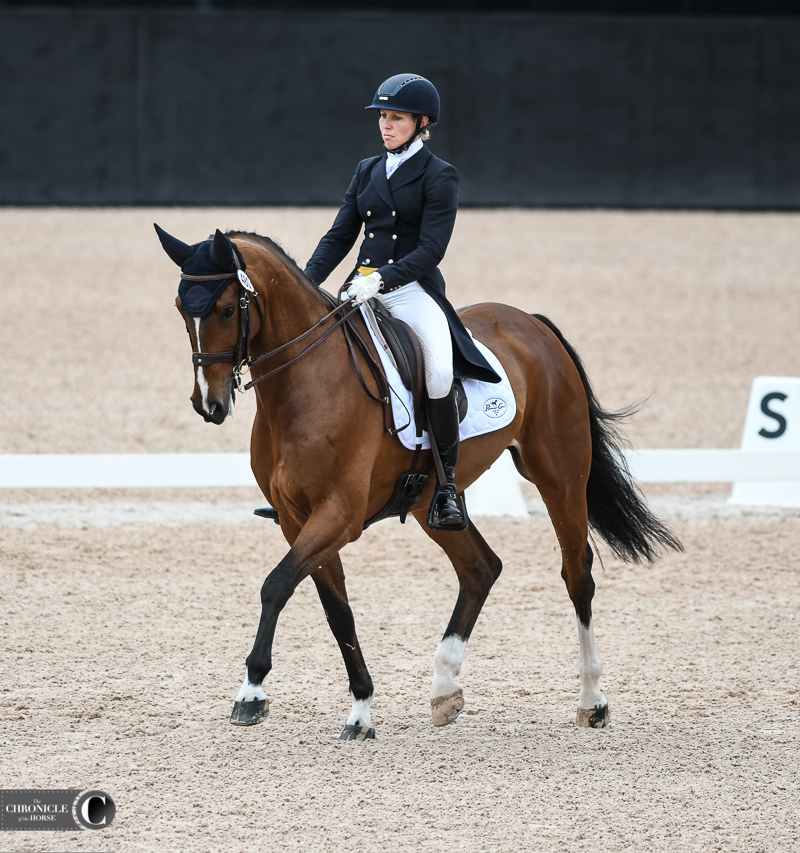 "I thought 'Niro' did a lot of great work," she said. "His first halt was off, but the other two were very good, so that's been an improvement from Carolina [International CCI4*-S], and the changes were a mess, but he's gotten himself in a little bit of a tiz with those on the serpentine, and it is what it is. It's a work in progress. But I'm pleased for him to be in second. He's just going to keep getting better."
Boyd Martin (Tsetserleg) and Felix Vogg (Colero) are tied for third on 30.2.
Along with Halliday-Sharp and Deniro Z, both are aiming for the Land Rover Kentucky CCI5*-L.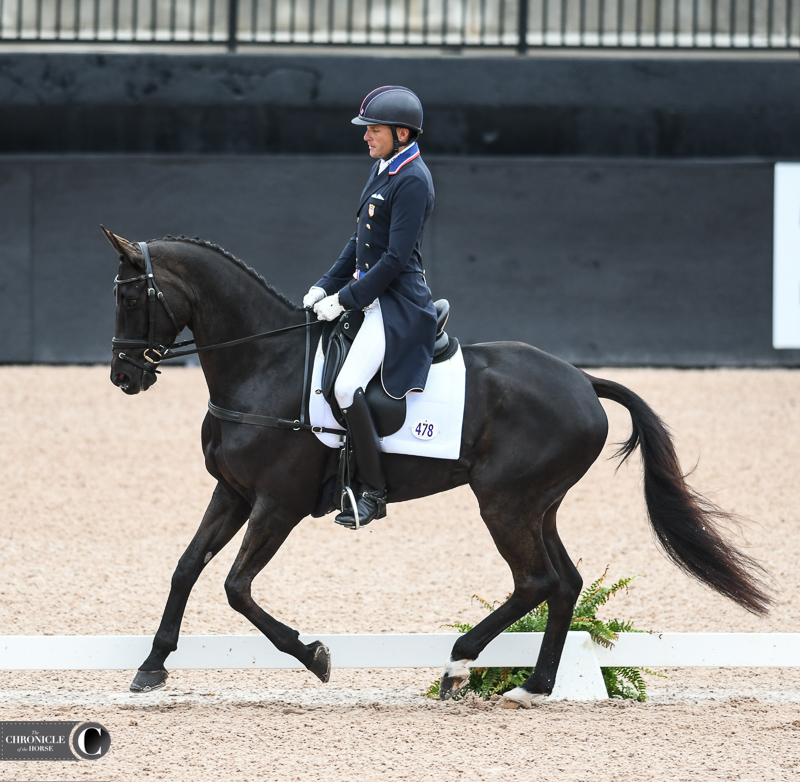 "It's great to get in the stadium. It's a wonderful preparation for Kentucky because the horses get nervous with the atmosphere," said Martin. "I think my guy's in good shape. He's working well, and it's just a couple of technical things we messed up, which I'm not too worried about because I haven't been focusing on this test. I just learned it yesterday."
Martin's had a tough spring, breaking his collarbone in a foxhunting fall, then he hurt his back at Red Hills (Florida) and had to be treated the weekend of the Cloud 11-Gavilan North LLC Carolina International, so his horses didn't run there.
"It's been just bouncing around trying to get myself in good shape, and luckily now I feel pain free and healthy probably for the first time this year, which is a relief because it's a horrible experience riding horses every day when you're in pain every day because you can't really do a good job," he said. "My collarbone's perfect now, and I got my back fixed up, and I'm fighting fit. I feel good. I've come good at the right time."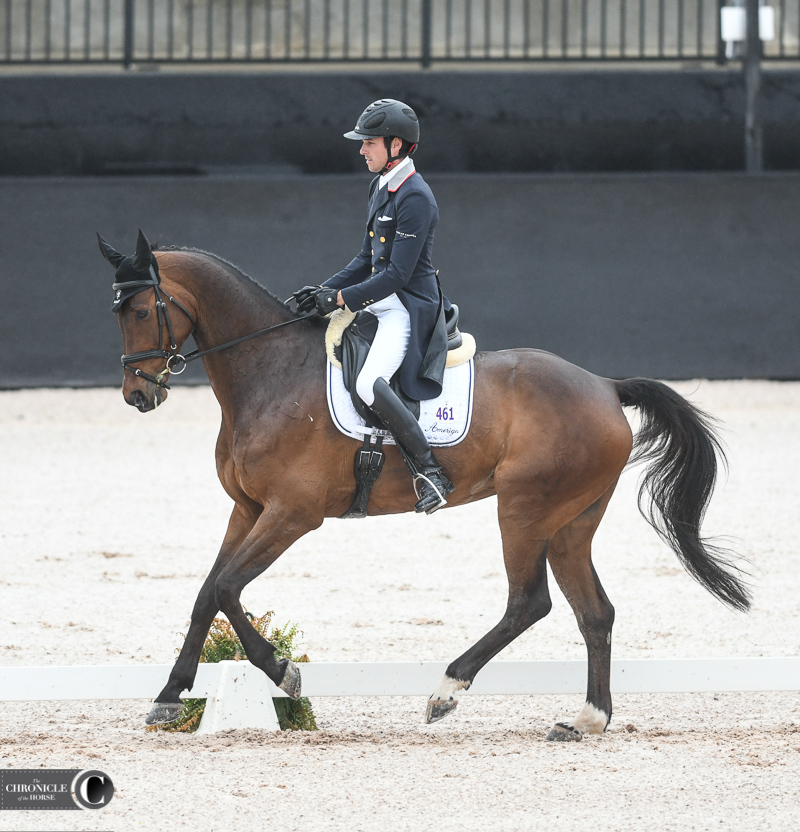 "It was better outside than inside, but he's mostly that way," said Vogg of his test. "Even when it's not going so well he's always looking good and getting points. I think maybe at the moment he's not the best in dressage because he's doing so much fitness work for Kentucky."
For full results, click here.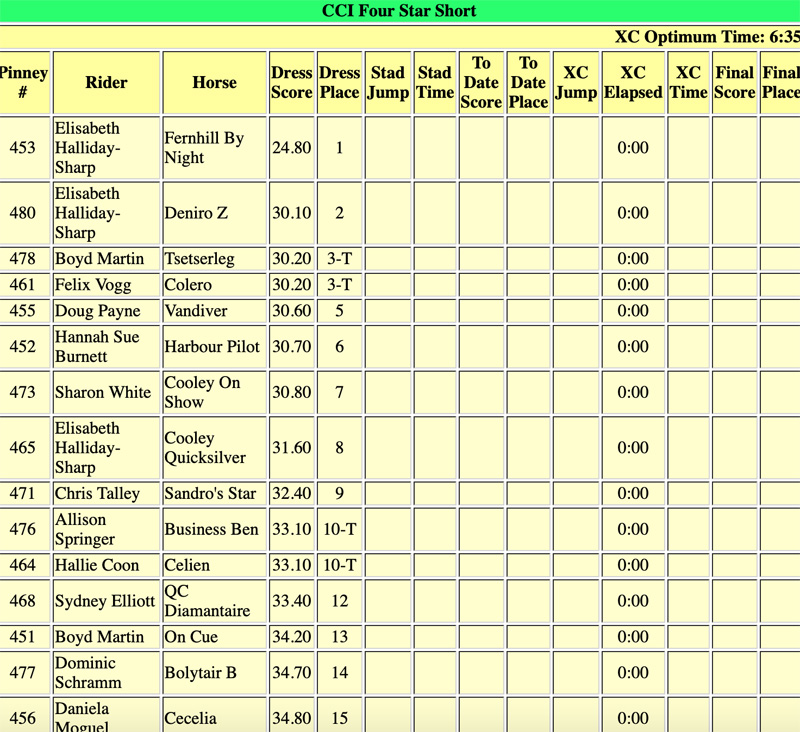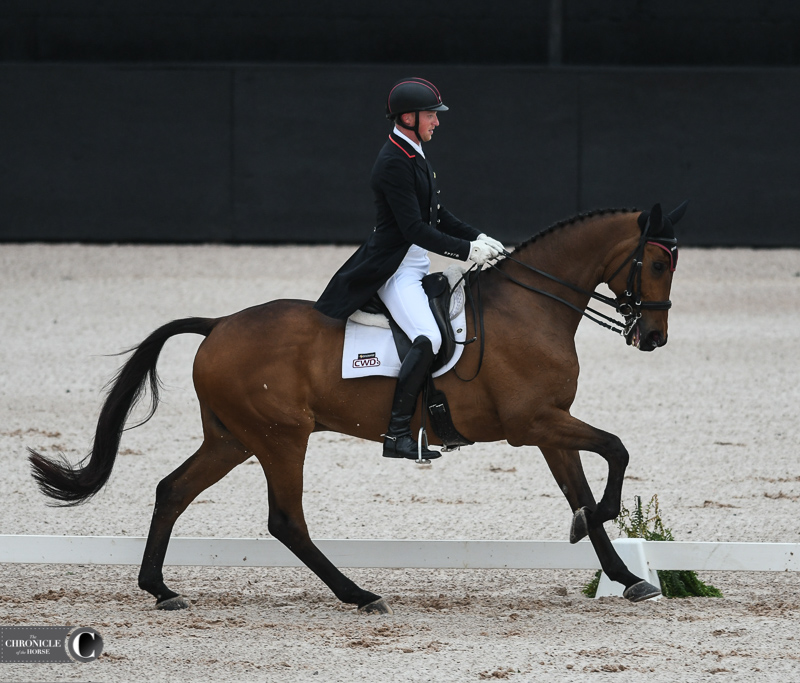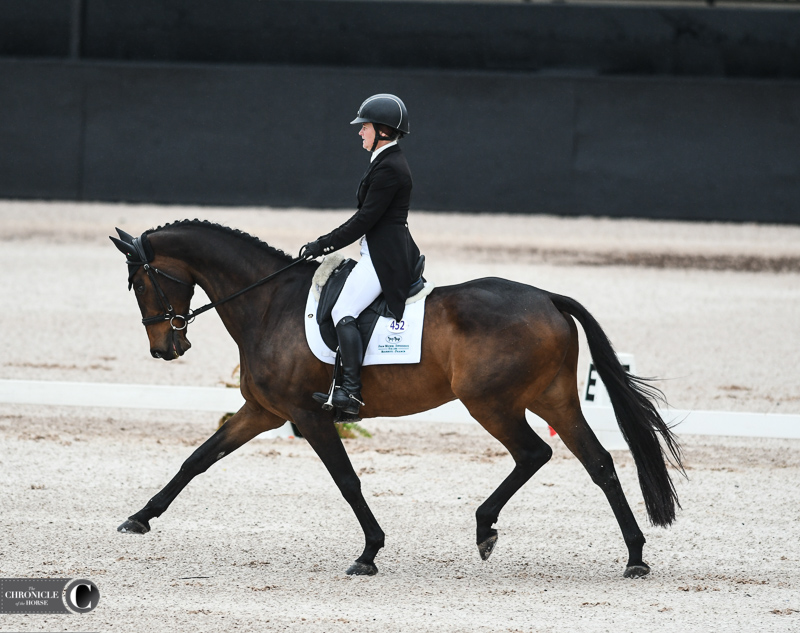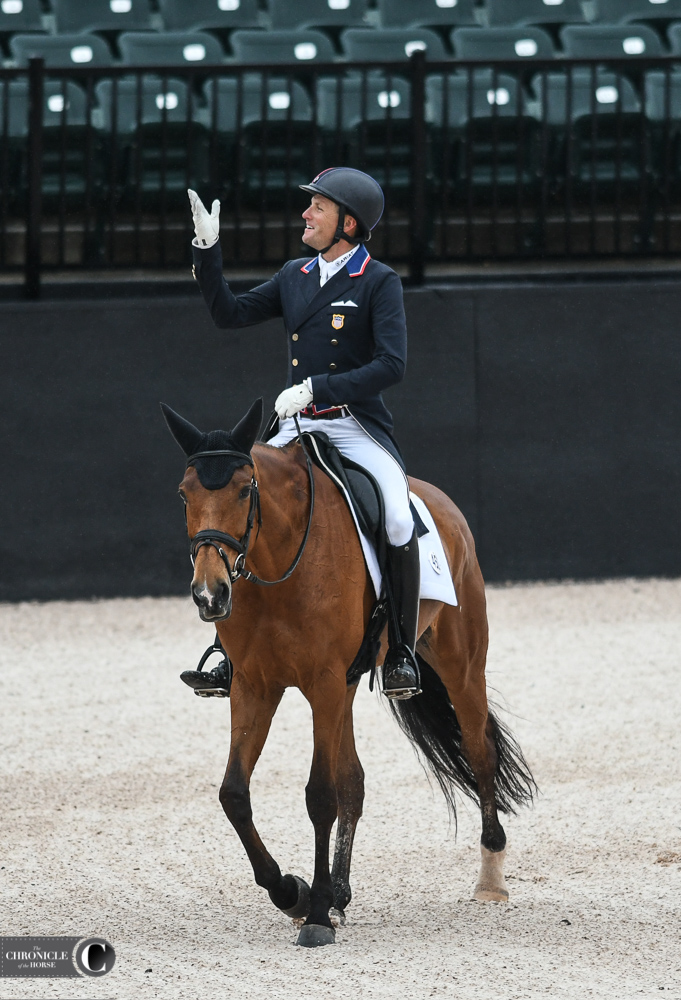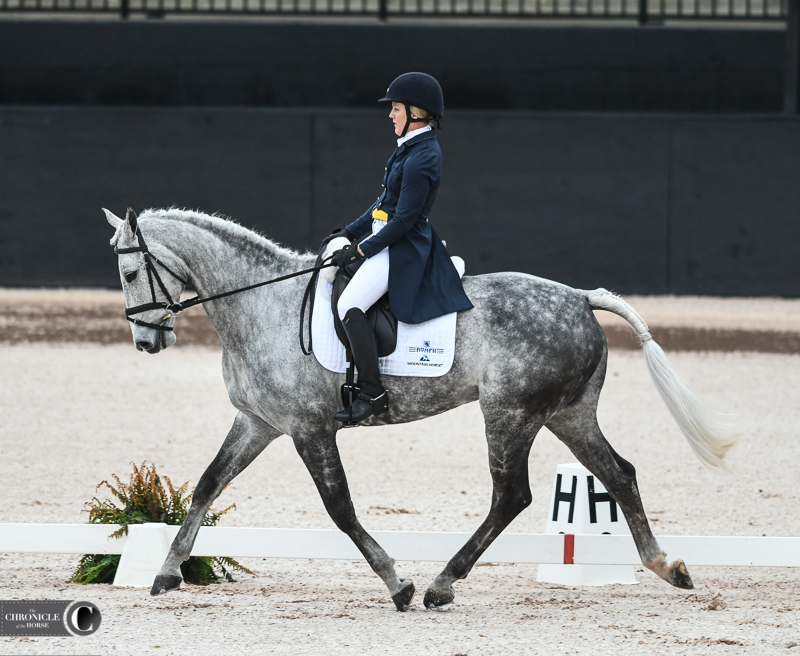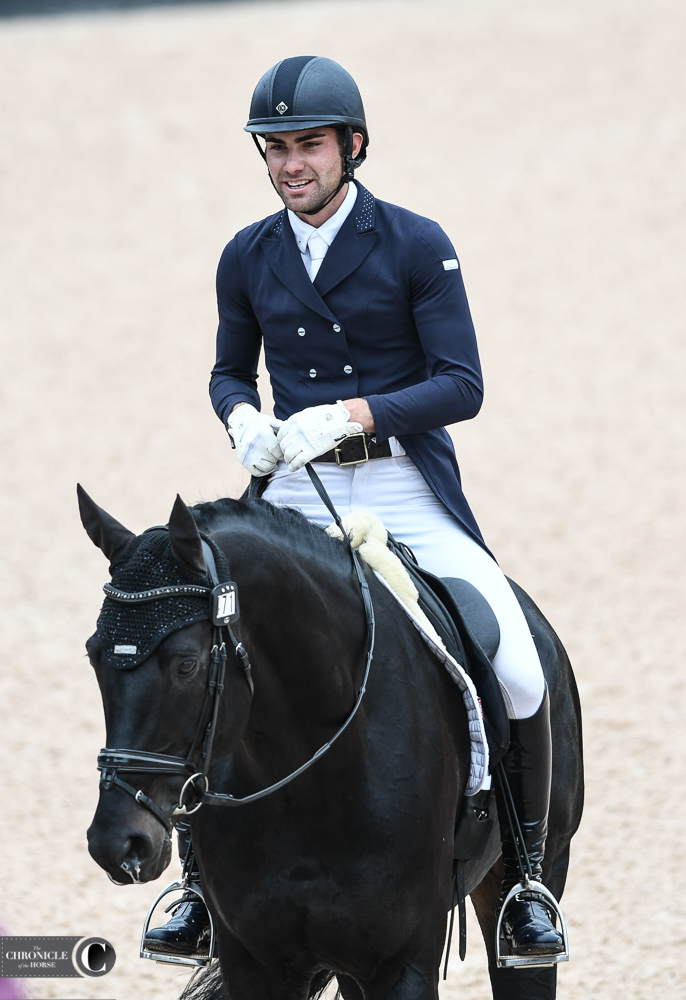 We're on site at The Fork at the Tryon International Equestrian Center all weekend to bring you news, photos and stories. Check out the April 22 print edition of the Chronicle for much more.