Raeford, N.C.—March 22
Rails were falling today over Marc Donovan's CCI4*-S show jumping course at the Cloud 11-Gavilan North LLC Carolina International, but it didn't stop Liz Halliday-Sharp from jumping clear rounds on all three of her horses and dominating the top 10.
Halliday-Sharp held her lead with Fernhill By Night and moved into second with Deniro Z after the second-placed pair, Doug Payne and Vandiver, dropped a rail. She also moved into 10th with rising star Cooley Quicksilver.
Seventeen of 41 pairs jumped clear. "I thought it rode how I planned," said Halliday-Sharp. "I thought the time was easier than some years. Now I've been here enough I know you have to keep moving. All three of them jumped amazing."
Halliday-Sharp thought Deniro Z and Cooley Quicksilver both jumped one of their best-ever rounds, and she knew she could count on Fernhill By Night ("Blackie") to get the job done. Although he's a bit lazy in dressage, jumping always spices him up.
"Blackie always jumps well, to be fair, unless I do something stupid," she said. "I had some help from Richard Picken in the warm-up with all three of them. He really knows those horses now, so he really got it right with all three of them. I can't really ask for more."
Halliday-Sharp's been working on "Niro's" strength, especially from behind, and he's feeling good heading to the Land Rover Kentucky CCI5* in April.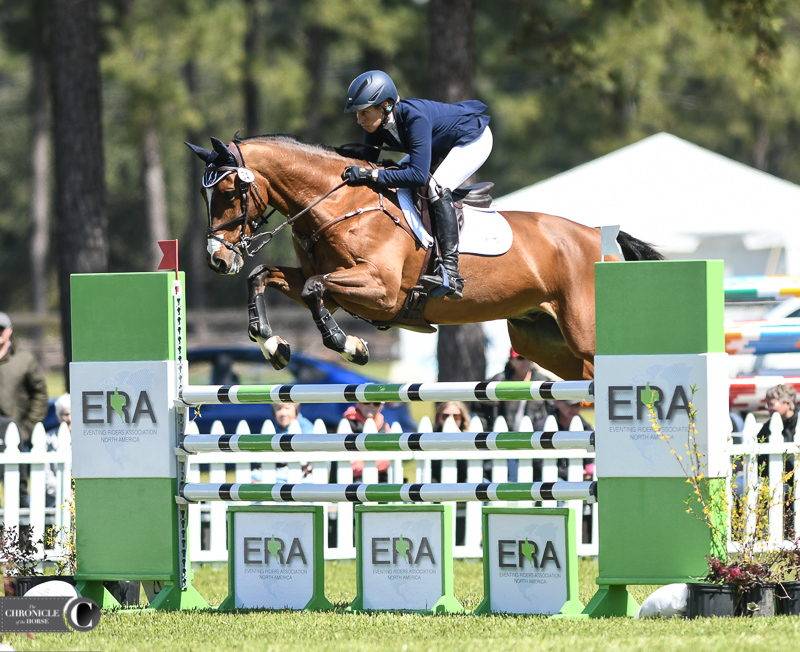 "Now I'm able to get him into the base of the jump, and he can operate and finish behind," she said. "Some of that's probably come from the dressage this winter. Last year when I had some rails down at Millstreet [Ireland] I went out and jumped a ton of 1.30-meter [classes] to figure it out. Each track he did he got better, and I got better. I think that helped me figure out how to ride him a little bit more, because he does want quite a lot of feel, and he's looking for the rider to do a fair bit. Today he let me shorten him without losing his power. He's got such a huge jump, and he covers so much ground. Now I can compress him. That was a big step for us."

Looking to Ian Stark's cross-country tomorrow, Blackie's not normally the fastest horse in the field, but Halliday-Sharp will try to be competitive as he excels in the short format competitions.
"For Blackie, he's not the world's fastest horse, but he is quick enough," she said. "I need to be super efficient with him, but I definitely think early on in this course you have to come out of the box in sixth gear because that's one piece where it's flat, and you can get some speed up. I'll probably run them all quick enough. I think it's a brilliant course. I think it's one of the better courses Ian's built here. There's plenty to do, and it should be a lot of fun. I'm looking forward to it."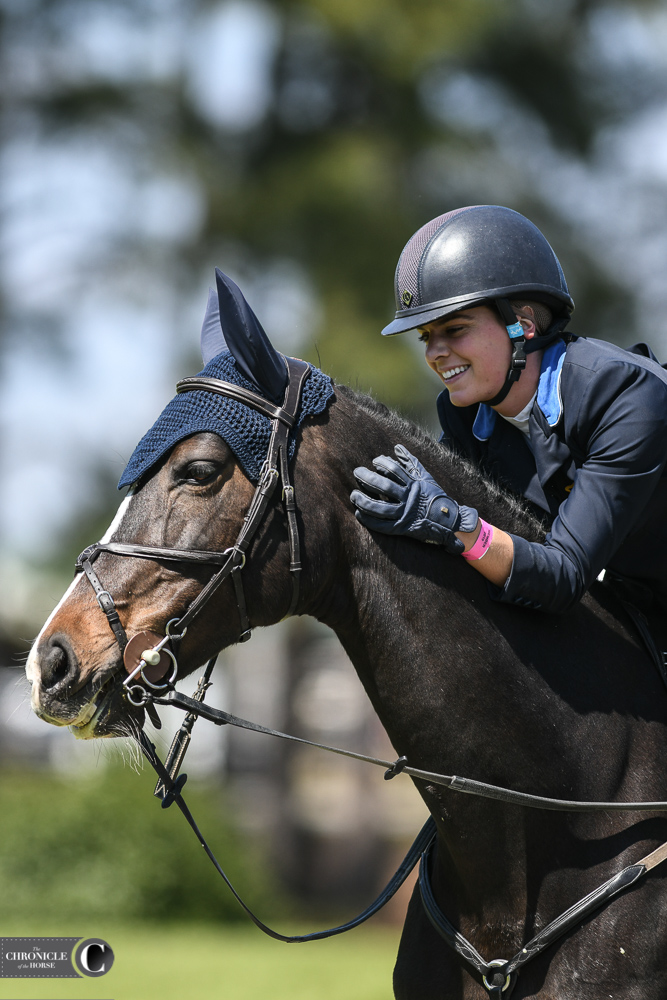 Kentucky-bound pair Hallie Coon and Celien moved up from seventh to third with a clear round. "It felt great," she said. "It was pretty easy for her. She's been jumping out of her skin this year. We've been approaching show jumping with a different view and mixing it up for her, and she's benefitting from it. We've been trying to shock her a little bit—nothing crazy or wild, just getting her to the fences without a lot of momentum and taking a gap so she actually has to use her scope and try. She's gotten used to the level, and sort of said, 'Eh, I can do it, but do I really want to?' "
Coon is on one of two teams competing in the USEF/USET Foundation North American Futures Team Challenge, a mock competition designed to let younger riders get used to the ins and outs and pressure of riding on a team.  "It's been really busy," she said. "Leslie [Law] and Erik [Duvander] have been really great, and we've developed a team camaraderie. I think it's really useful. We get to see [team vet] Susan Johns this afternoon and get to know her a bit. It's been a really great experience."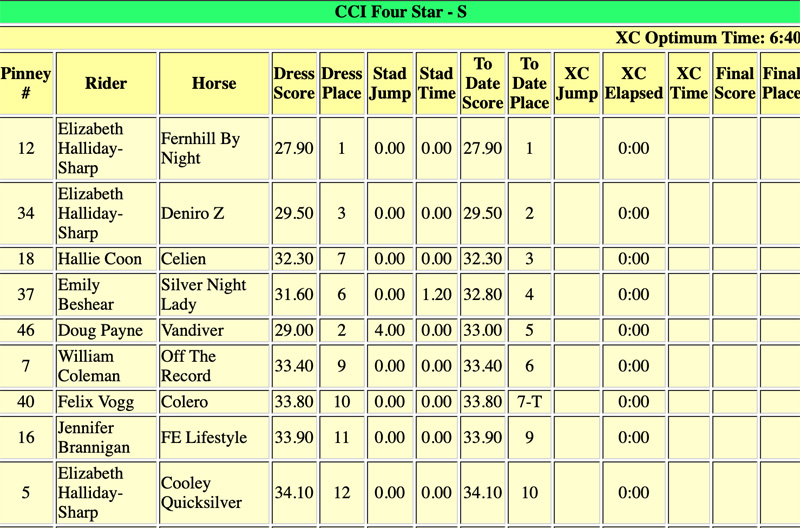 The CCI4*-S riders will head out on cross-country tomorrow starting at 12:30 p.m., and it will be live streamed on EQSportsNet.
For full results, click here.
For a schedule and ride times, click here.
We're on site at the Cloud 11-Gavilan North LLC Carolina International this weekend bringing you news and photos of all the action. Check back at coth.com all weekend and pick up the April 8 print edition of the Chronicle for much more.
2019 Carolina International - Show Jumping
Lindsay Berreth / Mar 22, 2019 5:22 pm