Mill Spring, N.C.—April 8
Two advanced divisions completed their show jumping today, and we caught up with the leaders to hear their thoughts.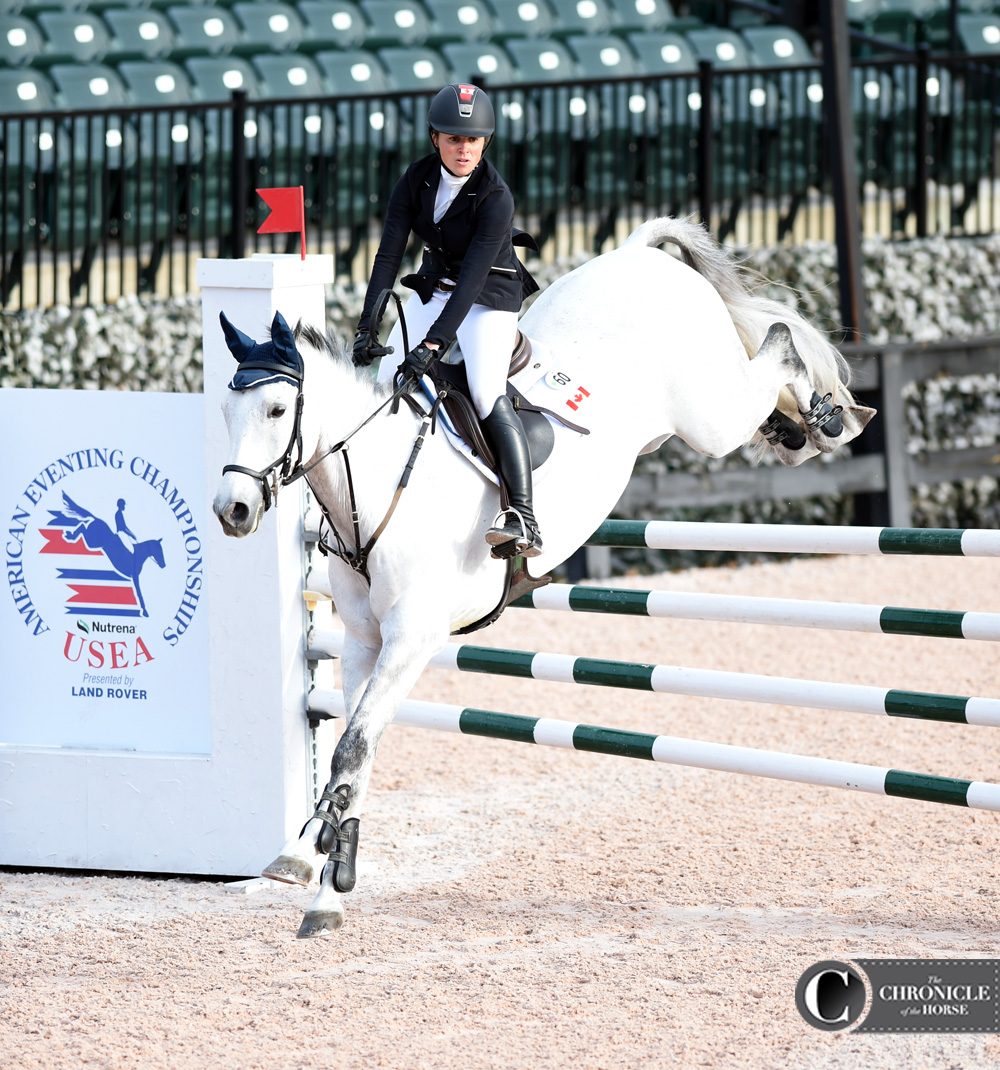 Jessica Phoenix – leader of the advanced, test B, division on Bentley's Best (35.6)
On her weekend so far: "He's such a cool horse to ride, and he feels like he's getting playful at this level, which is really fun. On dressage day I was suffering from the stomach flu, so I was happy I got through that day! I was happy we had a quiet day yesterday, but I'm starting to feel back to normal.
"I'm really thankful I entered them in this event. Having to walk through into that big ring is really great for the horses. It's a really good set up for Rolex."
On the cross-country course: "The course looks amazing. I think they've done an incredible job. I think having as much rain as we did is really good for the footing. I'm really excited to get out there tomorrow."
On running the advanced: "I think sometimes it's nice just to take a step back. The advanced, test A, has the four changes, and the B test has more walk movements. Strategically they were good tests for the horses to be in the ring before Rolex and do those movements."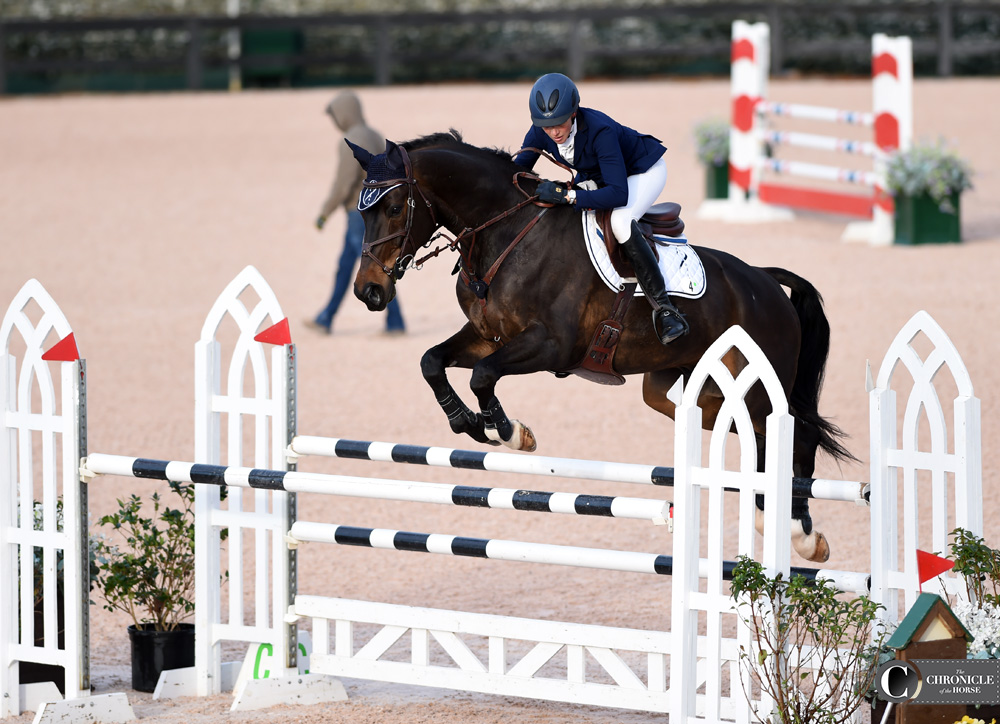 Liz Halliday-Sharp and Fernhill By Night – leaders of the advanced, test A, division (25.9)
On her show jumping round: "He tried really, really hard. He wasn't quite awake in the warmup and needed a little bit of a [giddy up] out there, but he tried really hard in the ring. He is a great jumper—as long as I don't make any mistakes, he's pretty cool. He's definitely a bit of a sensitive flower, so you have to look after him a little bit. I would be someone who is prone to time faults with him because I usually look after him too much, so I was really pleased with that today. I thought the time was tight enough, so I kept on rolling."
 On the cross-country course: "Definitely the main plan is to get a clear round. It's no secret that 'Blackie' can be a little tricky cross-country. I actually think he's probably in the best place he's ever been, despite what the record shows, he's going the best he's ever gone cross-country. I gave him a good school when we stayed at Will Faudree's place [in North Carolina,] so he's been running up the hills a lot and jumped some pretty scary stuff there, which was great. He's feeling fantastic. I'm thinking of giving him a really good, confident, positive round, rather than thinking I have to win. It's all about Rolex now."
 On choosing the advanced division over the CIC***: "Mainly I thought it would be a nicer run. He's definitely a horse that would benefit from not having the hardest run of his life right before a big event. He's very much a horse that we drop him down a level here or there. It just suits his brain. You've got to keep his mojo in check! I'm pleased it's quite a different track."
For full results, click here.
We're on site all weekend at The Fork! Make sure to follow us at www.coth.com and on COTH's Facebook, Instagram and Twitter! Check out a full report from The Fork in our April 24 print edition.