This story has been updated to correct a scoring error.
Lexington, Ky.—May 1
The stands of the Rolex Stadium were filling up early during today's CCI4*-S show jumping, and while some younger horses and riders were awed by the crowds, Liz Halliday-Sharp's Cooley Quicksilver only grew in confidence as he jumped around Steve Stephens' course.
They entered in second place and jumped clean. So when overnight leaders Dan Kreitl and Carmango had an early stop—the horse spooked heading to Fence 3—and two rails, the victory was Halliday-Sharp's. Her final score of 29.7 gave her the win by nine points over second-placed Phillip Dutton and Quasi Cool.
"Both of my horses jumped phenomenally today," said Halliday-Sharp of "Monster" and her seventh-placed ride Cooley Be Cool. "I couldn't really ask for more. They both really rose to the atmosphere, which is fun. It was so great to have so many people there. I didn't expect that many for the four-star, which is what we've all been waiting for after COVID.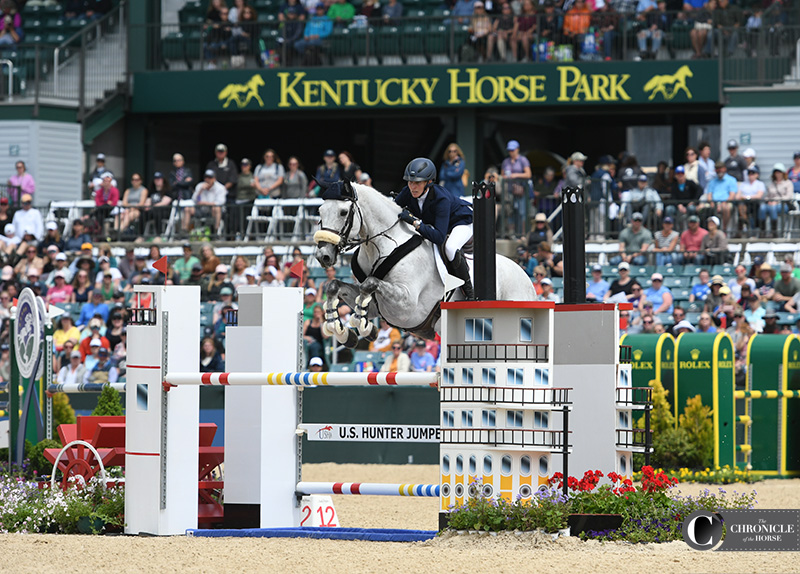 "I thought the course was great," she added. "It sort of made you think about your lines because the time was tight enough, especially with the option [at 6] involved. A lot of the jumps were toward the crowds. There's a lot to see in that arena. All in all it was a really great day, and I'm thrilled for my owners and my team."
The time allowed of 79 seconds was tight, and only five pairs jumped double-clear. Another seven jumped clear over the fences but with time faults.
Dutton and Quasi Cool moved into second with 1.2 time penalties, and James Alliston and Nemesis finished the weekend in third, adding 0.4 time penalties. They made the biggest leap of the weekend, from 26th after dressage.
Halliday-Sharp will head to the Luhmühlen CCI5*-L in June with Monster, an 11-year-old Irish Sport Horse gelding (Womanizer—Kylemore Crystal, Creggan Diamond) owned by the Monster Partnership. She's brought him along from a green 5-year-old.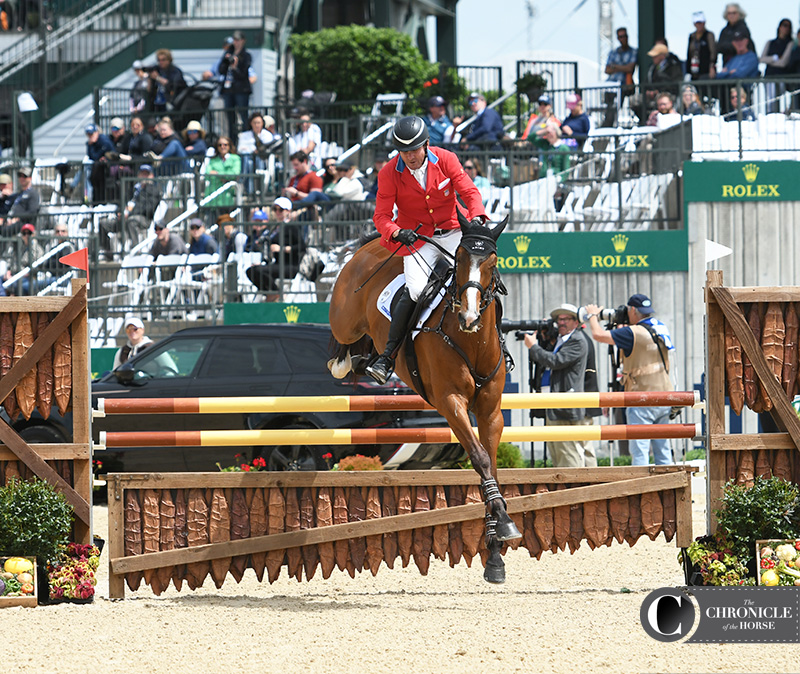 "He's kind of a weird and wonderful horse, and we always say he's very unique, and we'd never be able to replace him!" she said. "We've come a long way together, and I feel he really deserves this. He really gave me everything this weekend, and that was one of the best rounds he's ever jumped today. It's a great place to get him in a big atmosphere before going off to another five-star. He was certainly a little green at Pau [CCI5*-L (France) last fall], so it was good to get him in this huge, big stadium in front of a crowd again. I thought the cross-country was as hard as it gets for four-star, so it's a fantastic prep for him going to Germany in June."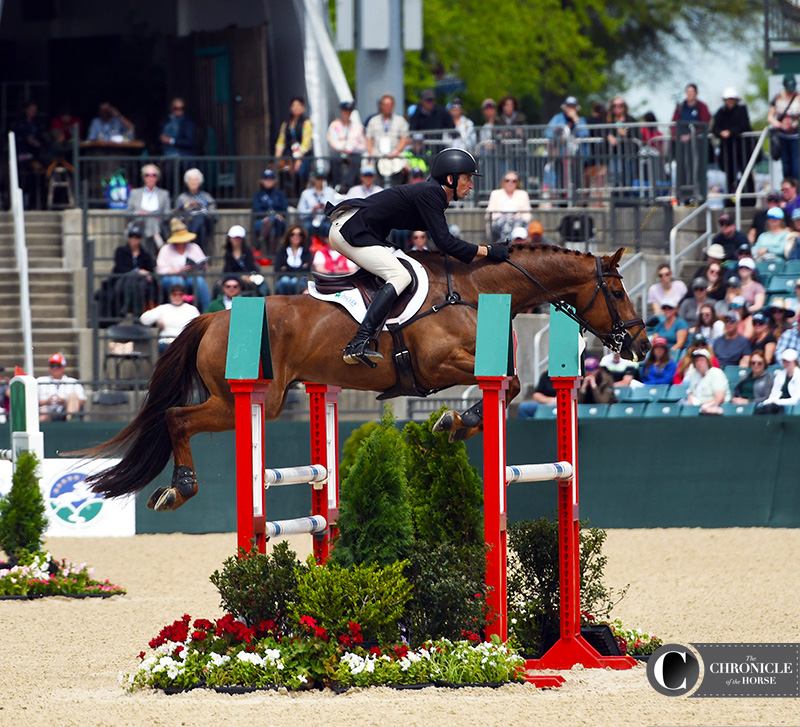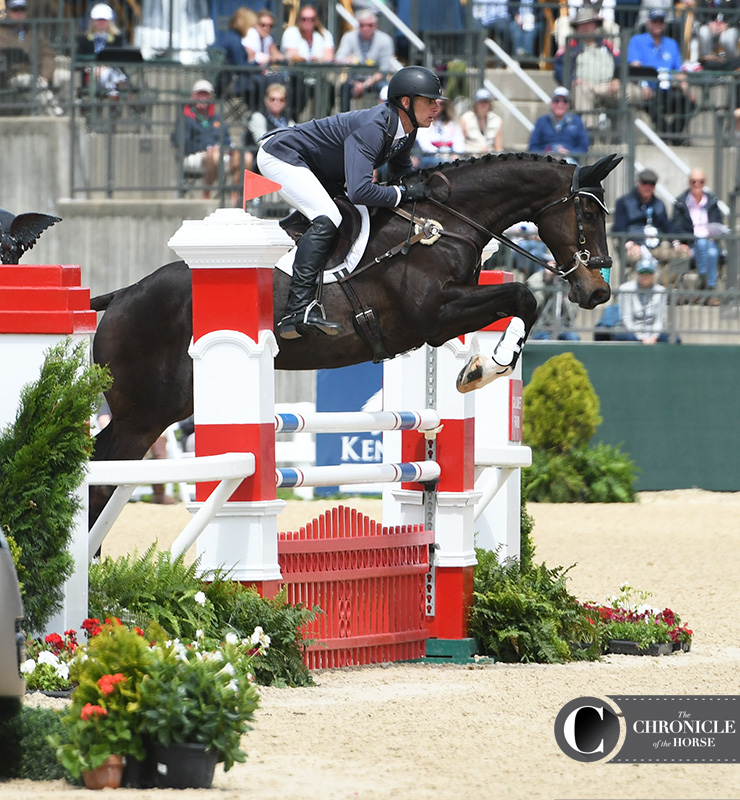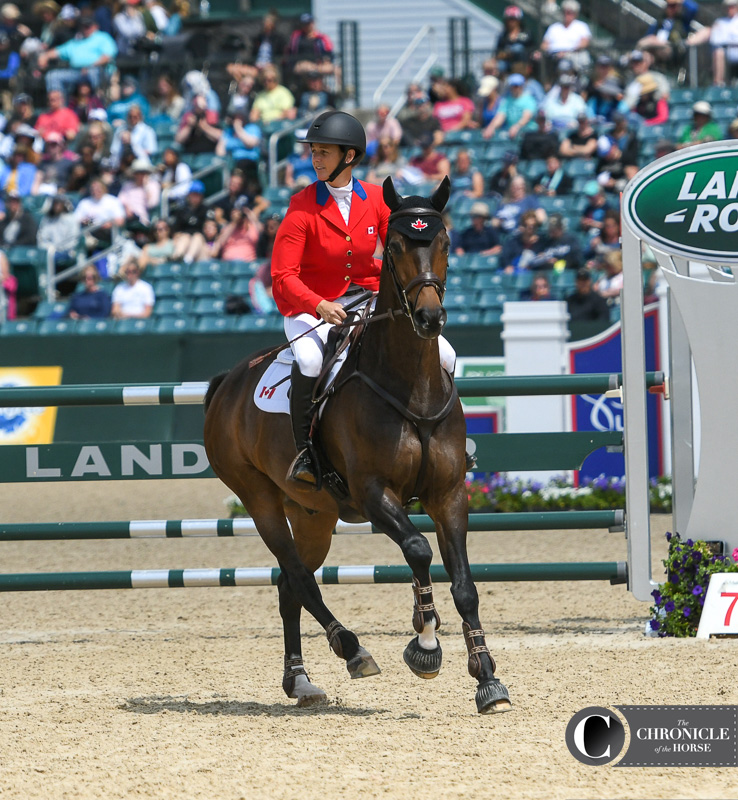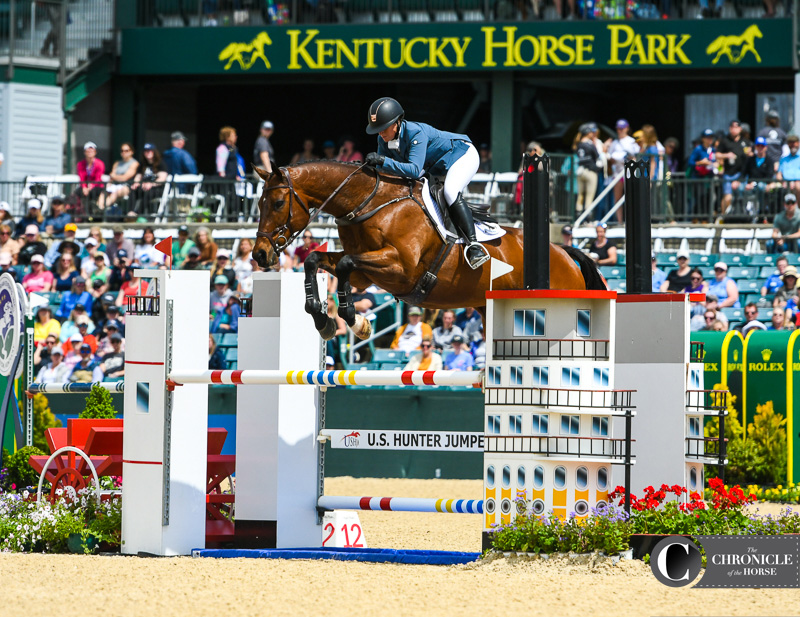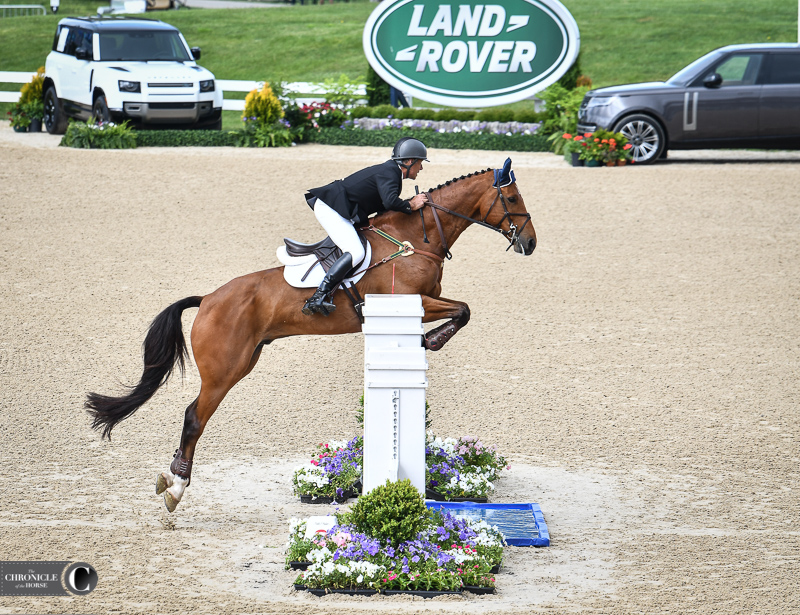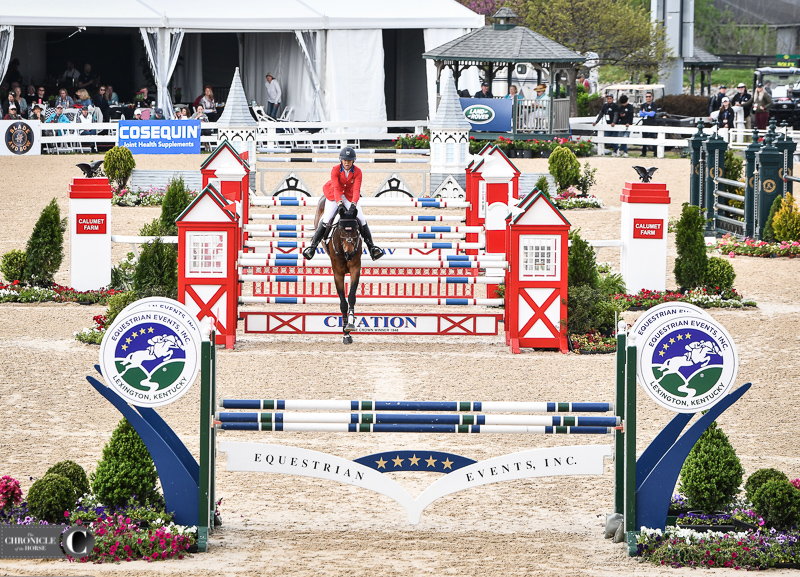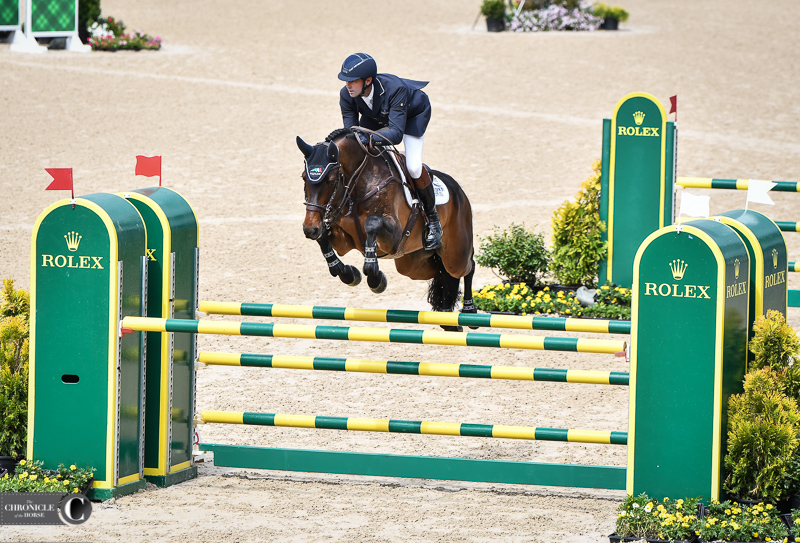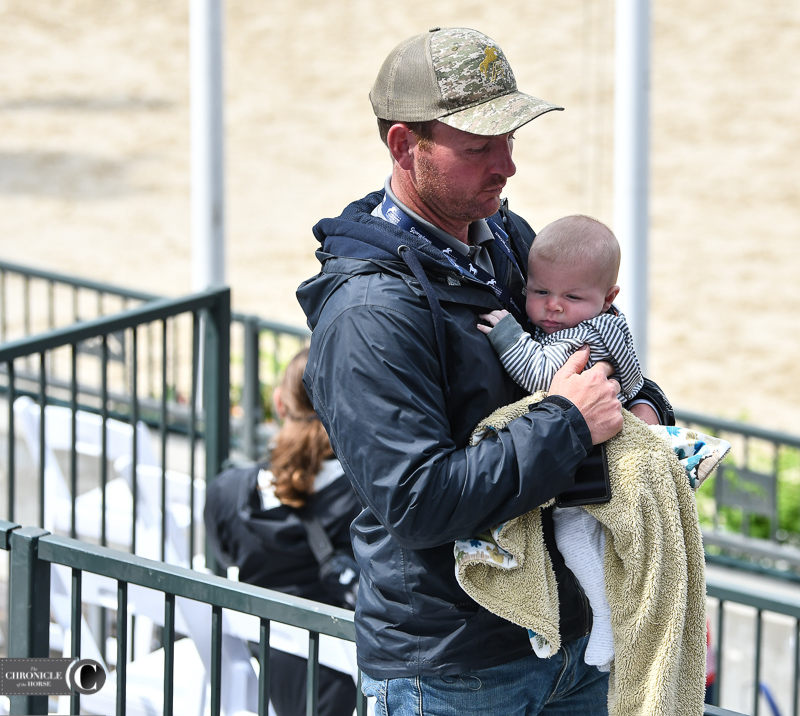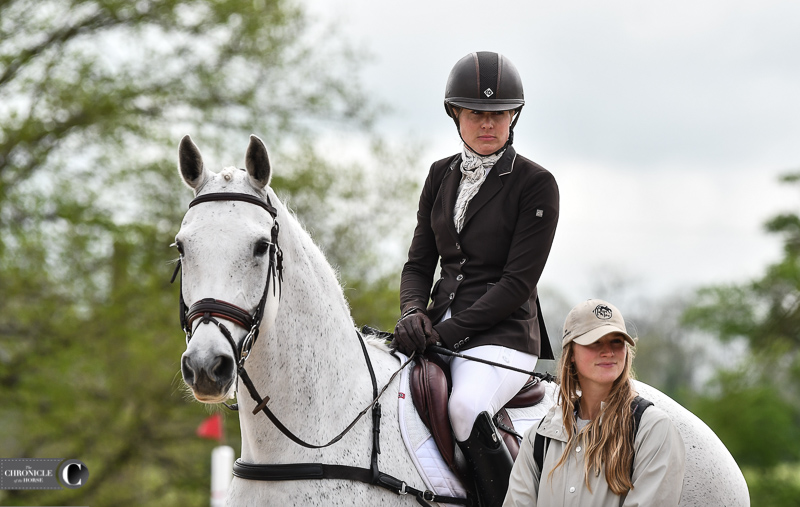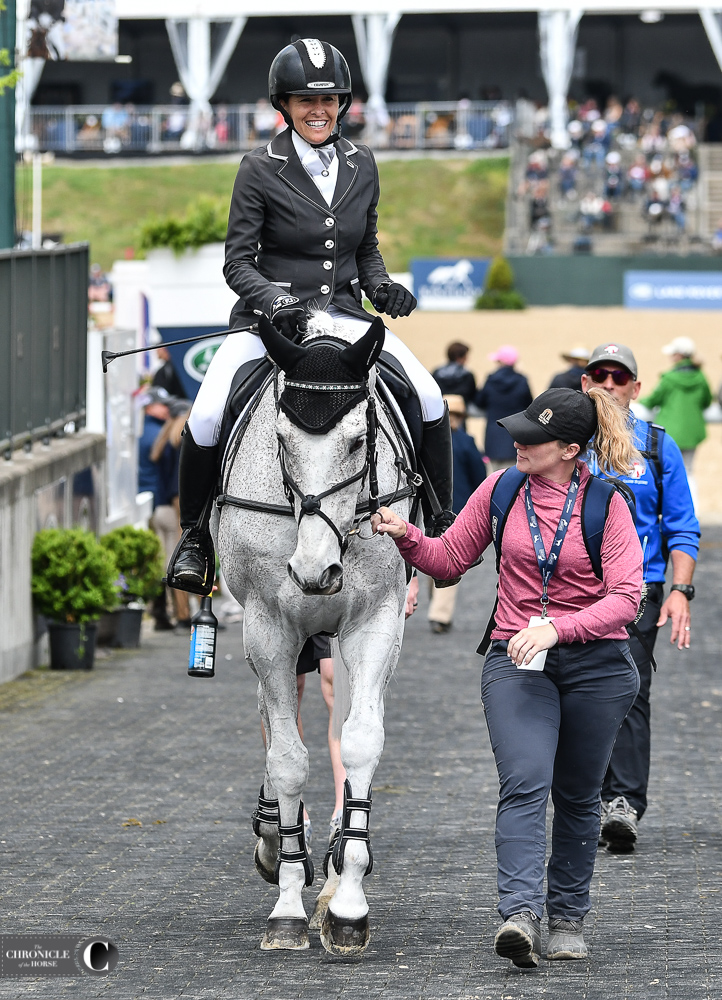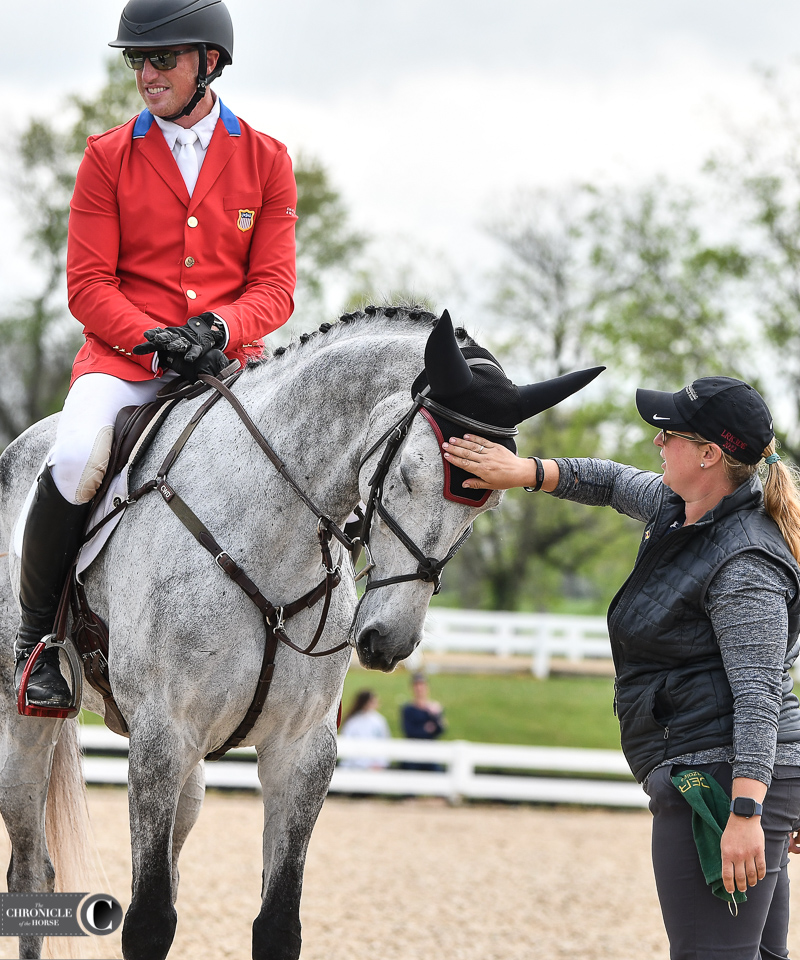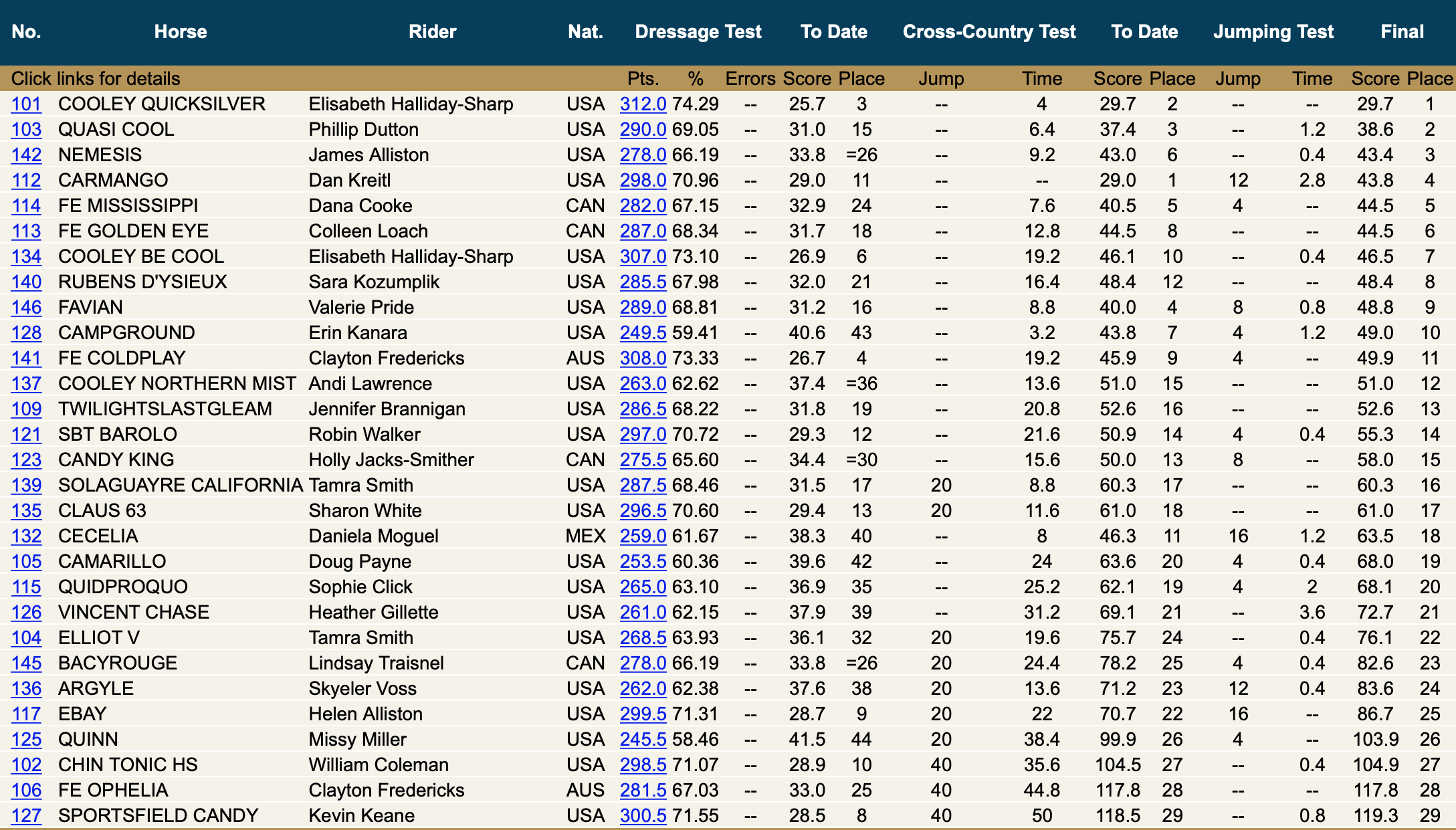 Looking for more info? Check out what you need to know here.
Results I Course Walk I Live Stream I COTH's Coverage I Schedule I Ride Times
The Chronicle of the Horse will be on site all week for the Land Rover Kentucky Three-Day Event bringing you reports from each round of competition, beautiful photos and stories from the competitors. Follow along with all of our coverage here, and be sure to read our May 23 Kentucky Results issue for more in-depth coverage and analysis of the event.