Top groom Tracey Edge has four Olympic Games under her belt and decades of experience at the highest levels of show jumping and three-day eventing. Still, the most important piece of advice she's received was from one of her very first jobs.
"I was 20 years old and working at a little riding school in England and training to be a riding instructor," she said. "It's funny, because when you're young, you dismiss a lot of stuff. But before I left there [my boss Susan Tydeman] said to me, 'Always keep your standards high,' and I appreciated it then, and that's one thing I've held with me all this time. I will never, ever forget her telling me that. I always hear her in my head. It's a really simple thing, but it comes back to me on a regular basis."
Born and raised in Birmingham, England, Edge did not come from a horse family but fell in love with horses at a young age. Her parents were supportive, buying her a jumper pony and signing her up for Pony Club. Throughout her youth, she successfully showed several ponies and horses and after school sought riding and instructing positions. She spent three years in Switzerland at a dressage barn, riding all day every day. Next she moved to Germany to work for a junior eventer who needed someone to ride her horses while she was in school. Once the rider graduated, Edge found herself riding less and taking care of the horses more.
"I really enjoyed taking care of them," Edge said. "You have to love the horses."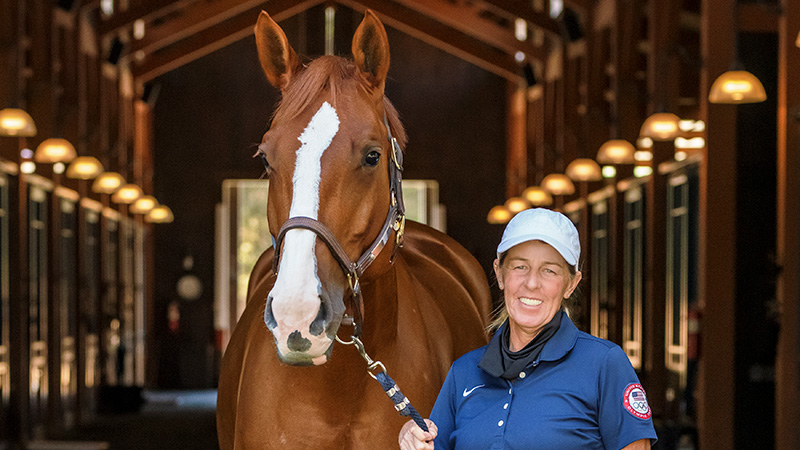 Edge's love of horses and attention to detail earned her many opportunities, including gigs working abroad. She groomed for Germany's three-day eventing team at the 1996 Olympic Games in Atlanta and at the 2000 Olympic Games in Sydney.
"You have to really want it," Edge said. "You have to really want it as much as the riders want it. You have a lot of riders that have their dreams to get to the Olympics, and a lot of grooms have that dream, too. But when you get to the Olympic Games, it is really the top crews that are there."
A few years later, Edge took a job working with junior rider Reed Kessler in the United States.
"Katie Prudent was training her, and Katie asked me if I'd work for the Kessler family. She said, 'This kid is going to the Olympics; I just know it.' So I took the job, and we're having lots of fun. We go to Spruce Meadows [Canada], and we're winning all these junior classes, and we go to Europe to junior shows, and it's just so much fun. And then suddenly she won the Olympic trials at 17 years old, and we're going to the Olympics."
The 2012 London Olympics were Edge's favorite, not only because of the improbability of going with such a young rider—at 18, Kessler was the youngest equestrian to ever compete at the Olympics—but also because it was in Edge's home country.
Four years later, Edge attended the 2016 Games in Rio de Janeiro with her all-time favorite horse Tic Tac. She had groomed the stallion for two different riders, and when British rider Ben Maher qualified for the 2016 Olympics, Tic Tac was put on the roster.
"He wasn't really supposed to have gone," Edge said of Tic Tac. "But Ben was always going to go, and it's just the way it ended up. We went there together, and he was always very special to me. I literally went all over the world with him."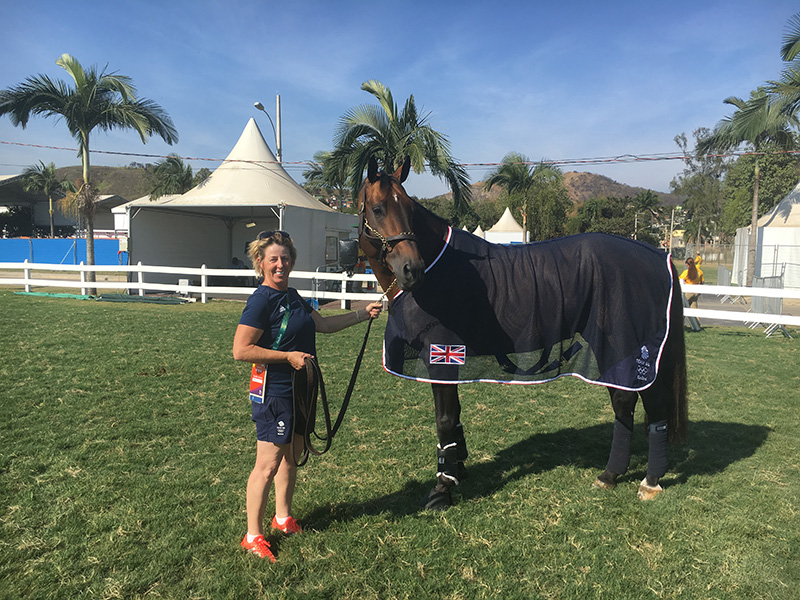 She groomed the stallion for five years, including through a serious injury and rehabilitation in 2015. "I was there when he got injured, and I was there when he came out of surgery," Edge said. "I was always just there for him, I think, and he was always there for me. So he was always very special."
Because of her vast experience, Edge has been offered management jobs, but she won't accept anything that's not hands-on. "I'm not going to drive around the golf cart all day,"she said. "I don't have any interest in that. I just like being with the horses."
After a recent stretch with California-based grand prix rider Hannah Selleck, Edge is back on the East Coast working with junior riders Alexa and Agatha Lignelli, and she's excited to see where this new journey will take her.
"I literally have traveled all over the world," she said. "I've been so fortunate. So, so fortunate. I come from a very working-class family in the middle of England. I would never have been able to go to the places I've been if it hadn't been for the horses."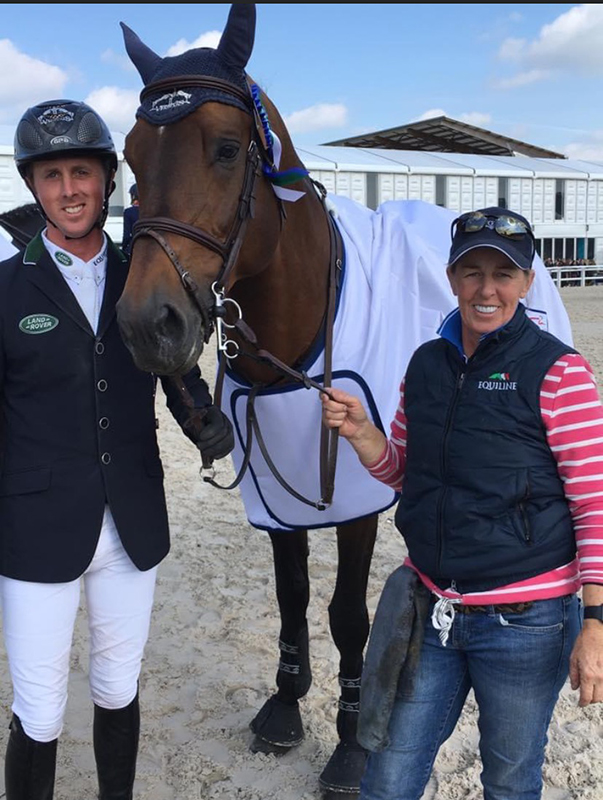 When it comes to advice for those looking to groom at the top levels, Edge's suggestions closely mirror the advice she was given many years ago.
"Whenever you think you know everything, then it's pretty much over," she said. "There are things I've learned even just in the past month. I think you have to really just be very open-minded and just love it. And of course, you have to love the horses."
---