If you've spent some time around the Winter Equestrian Festival's International Ring in Wellington, Fla., chances are you've caught sight of Teaghan James and her energetic, friendly smile, holding a well turned out horse in an Artisan Farms show scrim.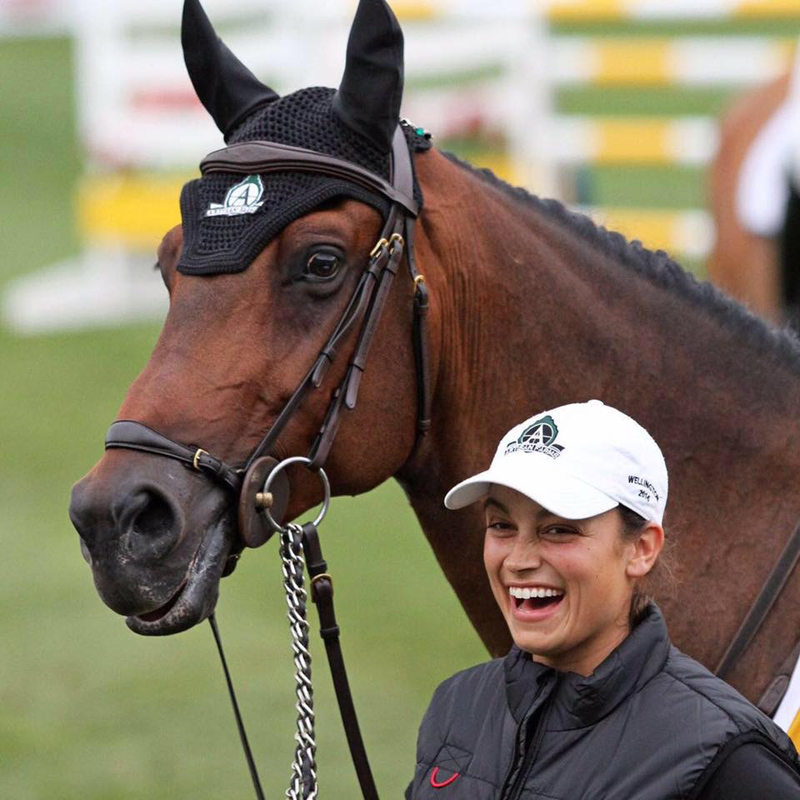 James works for Canadian rider Tiffany Foster, who rides and trains out of the Ziegler's Artisan Farms. Though James has been with Foster for the past two and a half years, her grooming career began long before that.
Canadian herself, James grew up in Toronto, Ontario, on her family's hobby farm. At age 13, she took on a weekend job at a local boarding stable, which developed into a grooming job with Canadians Tom and Margie Gayford. "When I was 15, I took my first jumper to the ring," she remembered. "His name was Oreo. It was a 1.30-meter class at Caledon Equestrian Park for Liz Gayford."
Oreo's 1.30-meter class was just the beginning for James. She continued working for the Gayfords for seven years, gaining knowledge and experience under their employment until she moved on to work for another Canadian show jumper, John Pearce. With Pearce, James traveled south for the winter for the first time, spending a season showing at the old HITS showgrounds in Indio, Calif. Surrounded by palm trees and sunshine, she was hooked: "From that winter on I've been a snow bird!"
Following her time with Pearce, James worked for several different farms before finding her way to Artisan, traveling throughout North America, Europe, and New Zealand with horses.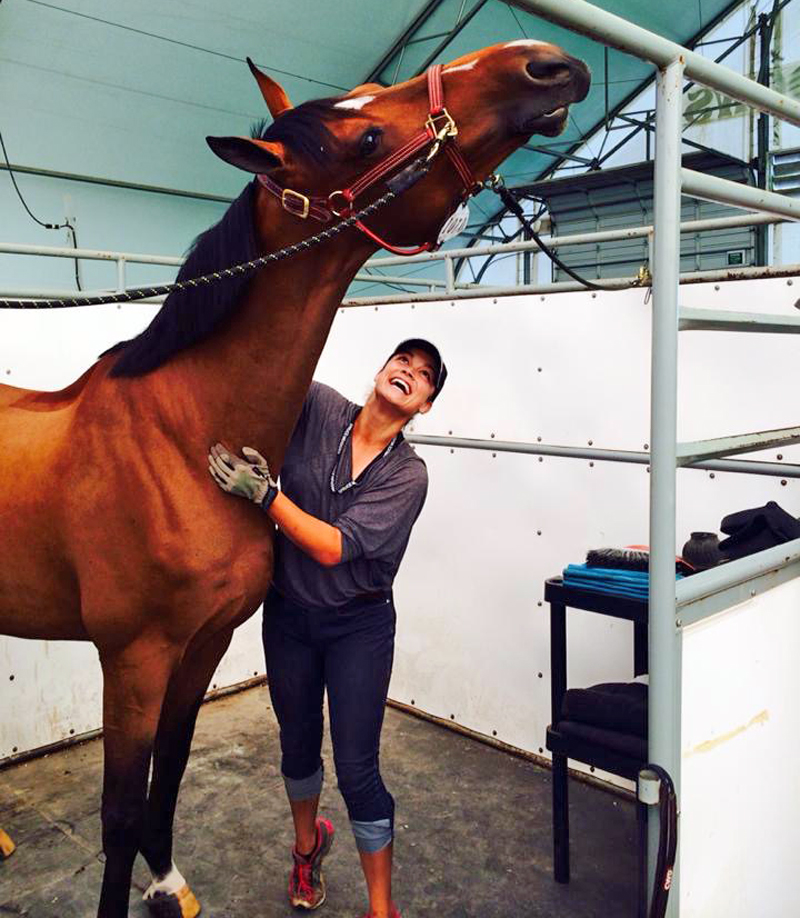 An avid traveler, some of James' favorite memories from her time as a groom unsurprisingly include her first trip to Europe, where she worked a season for Belgian rider Marc van Dijck. She recalls this trip as a "huge change of pace and scenery," during which she was exposed to "new shows and people and so many incredible horses to ride!"
Perhaps this first journey across the pond sparked her desire to make the most of every subsequent trip, and the long hours and hard work grooming requires never put a damper on her ability to take full advantage of her time spent in more far-flung locales.
"As a groom we are basically working all the time," she acknowledged, "but when we do get a day off I like to make the most of it and go on little day trips. It's so fun to hop on a train and escape somewhere for a few hours." With Artisan, James summers in Belgium, where she finds these "daycations" are fairly convenient.
However, despite the thrill and excitement of international travel, the highlight of her job is without a doubt the connection forged with the horses in her care.
"They are so honest," she said. "If you are consistent and take the time to make them comfortable and happy, they are more than happy to jump the moon for you—usually!"
James' horses did indeed jump the moon for her last summer during the final week of the Spruce Meadows summer series, which she recalls as the highlight of her grooming career. Foster's horse Brighton won back-to-back 1.50-meter classes in the International Ring, and only a few days later, her horse Southwind put in three clear rounds in the grueling Queen Elizabeth II Cup, ultimately finishing fifth. James remembers it as "a very exciting and emotional week!"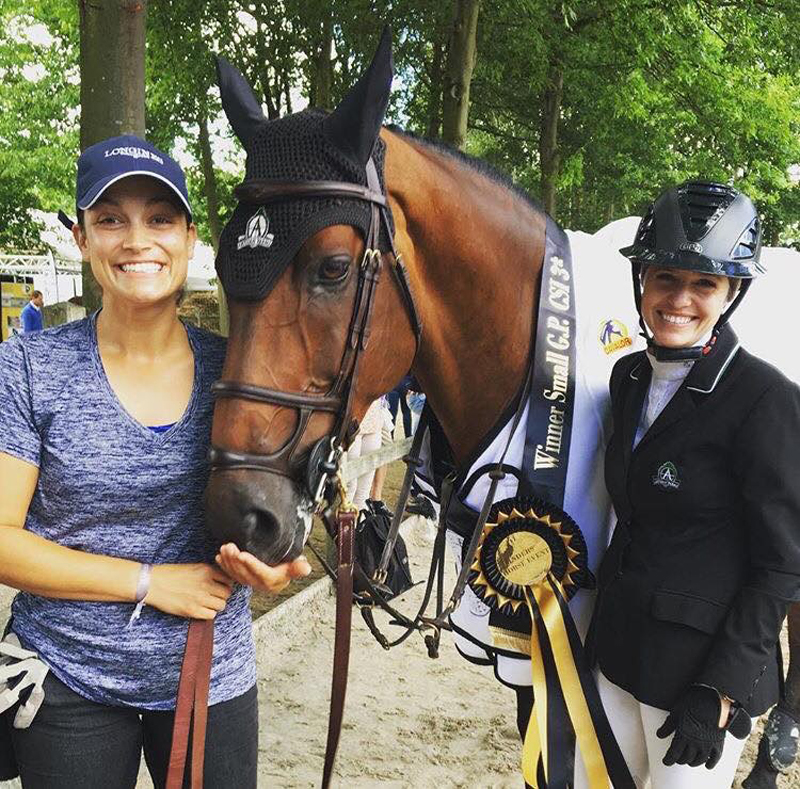 In addition to her accolades as a groom and her penchant for travel, James has yet more talents and interests that she somehow manages to fit into her already busy life. Not only does she enjoy exploring and sightseeing whenever possible, James also loves to run and work out, squeezing in a few half-marathons every year depending on her schedule, and is a talented singer.
"I perform whenever I get the chance," she said, "like anthems at sporting events," recently singing the anthem at a Gladiator Polo Event in Wellington.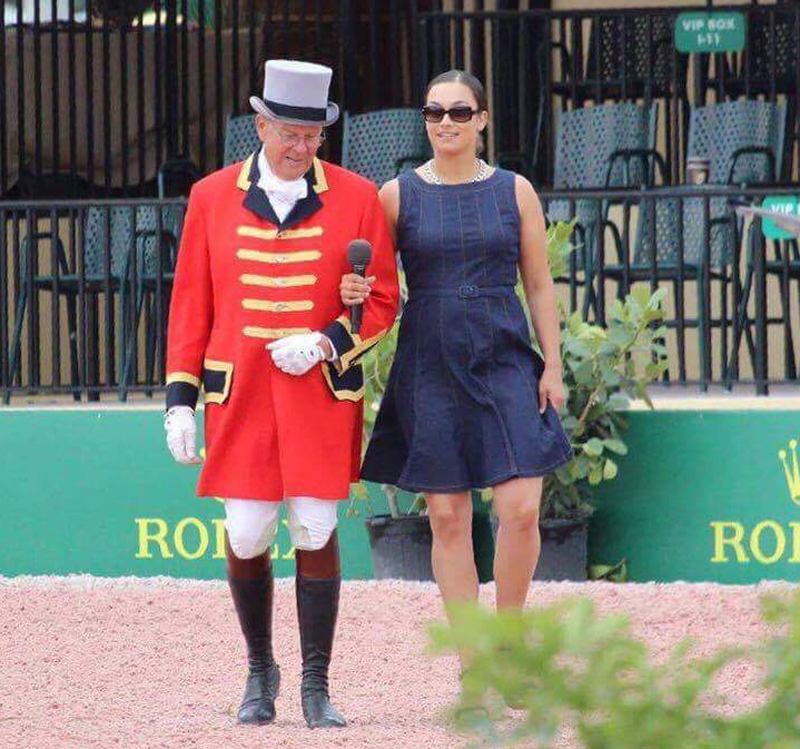 James embodies the spirit of a life well-lived, working hard, providing excellent care to top-level horses, taking full advantage of every opportunity her grooming job provides her, and exploring her other talents and interests as well.
This is an article in Groom Spotlight, a series of groom profiles. Make sure to follow www.coth.com and like the Chronicle's Facebook page to see them posted. If you know a fantastic groom you'd like to see appear in this series, email msorge@coth.com.