When nominations opened last year for the U.S. Eventing Association's Christine E. Stafford Eventing Groom Award, four-star eventer Bunnie Sexton knew exactly whom she should nominate. And though Tayler Ravenscroft was shocked to hear her name as the 2017 recipient at the USEA Annual Meeting and Convention in December, those who knew her weren't surprised at all.
"She's always been one of those kids who's worked her way to getting enough money for entries and that kind of stuff," said Sexton. "At shows, she'll be braiding 20-30 horses a day. She also ran a crew of cameramen at Rebecca Farm (Montana) [last] year, so she's taking on [her parents' videography] business, not to mention all the braiding, and she oversaw the newbie groom I had to get through my three-star. She's just one of those girls who survives on no sleep and strength of character. She's an amazing person."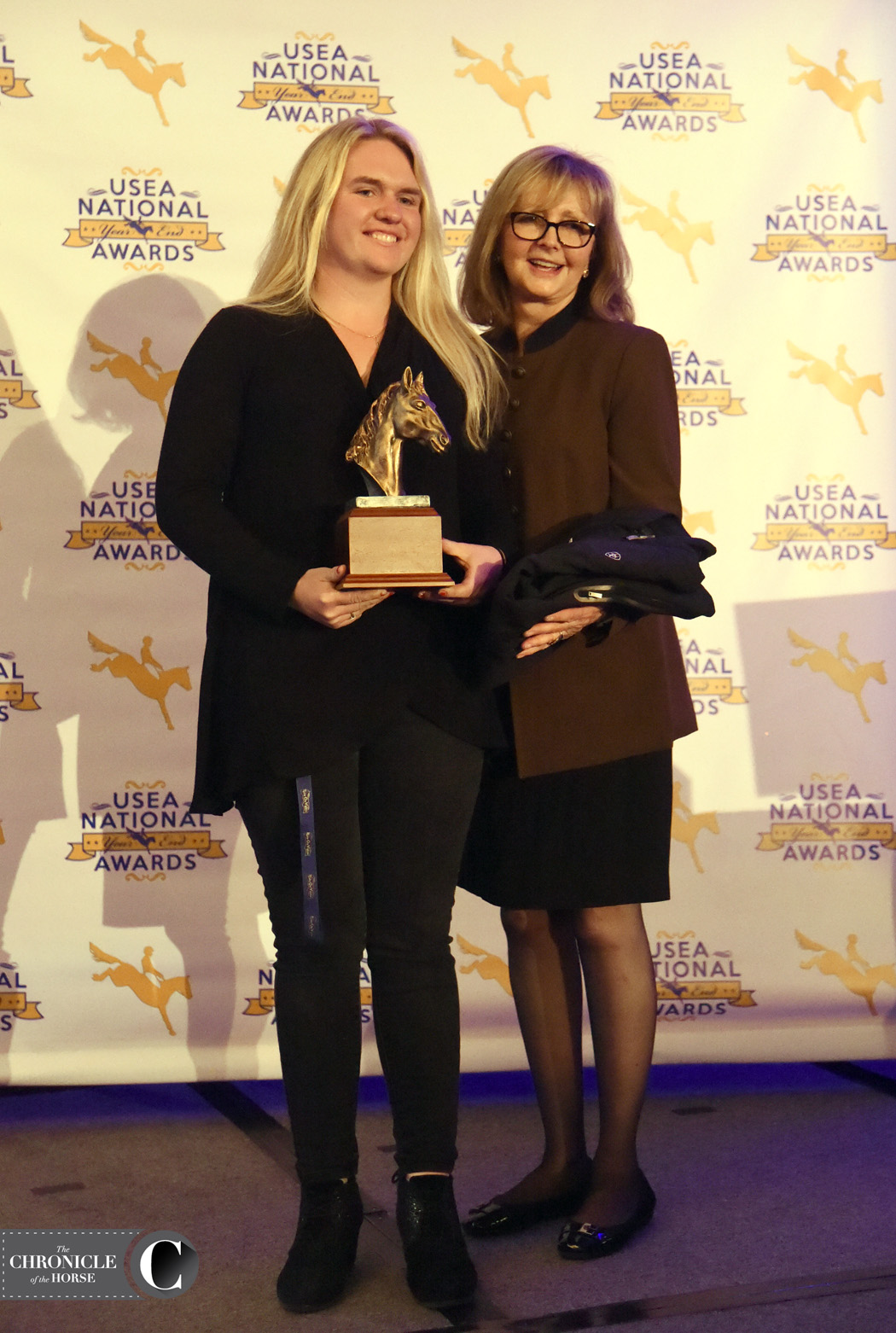 Ravenscroft has been riding since she was 5 starting in breed shows and local hunter/jumper shows before joining the Sierra Gold Pony Club (California) when she was 9. She met Sexton through Pony Club and found a passion for eventing.
Her parents, Debi and Bob Ravenscroft, came along for the ride and eventually started Ride On Video, which records competitors at many West Coast events and provides live streams.
"They are not horse people," said Tayler. "I drug them into the horses from a very young age. My dad was kind of bored at the horse shows, and he started videoing, and it grew into what it is today."
Tayler started her career by helping Sexton when she was 10. She worked her way up from cleaning tack and mucking stalls to grooming. Now 19, she's become a well-known freelance groom on the West Coast.
She's known Sexton's four-star horse Rise Against since he first came to the barn. Tayler and "Ecko" have a special relationship, and she's traveled with him to most of his international competitions, although she's legally not allowed to fly with him because of her age.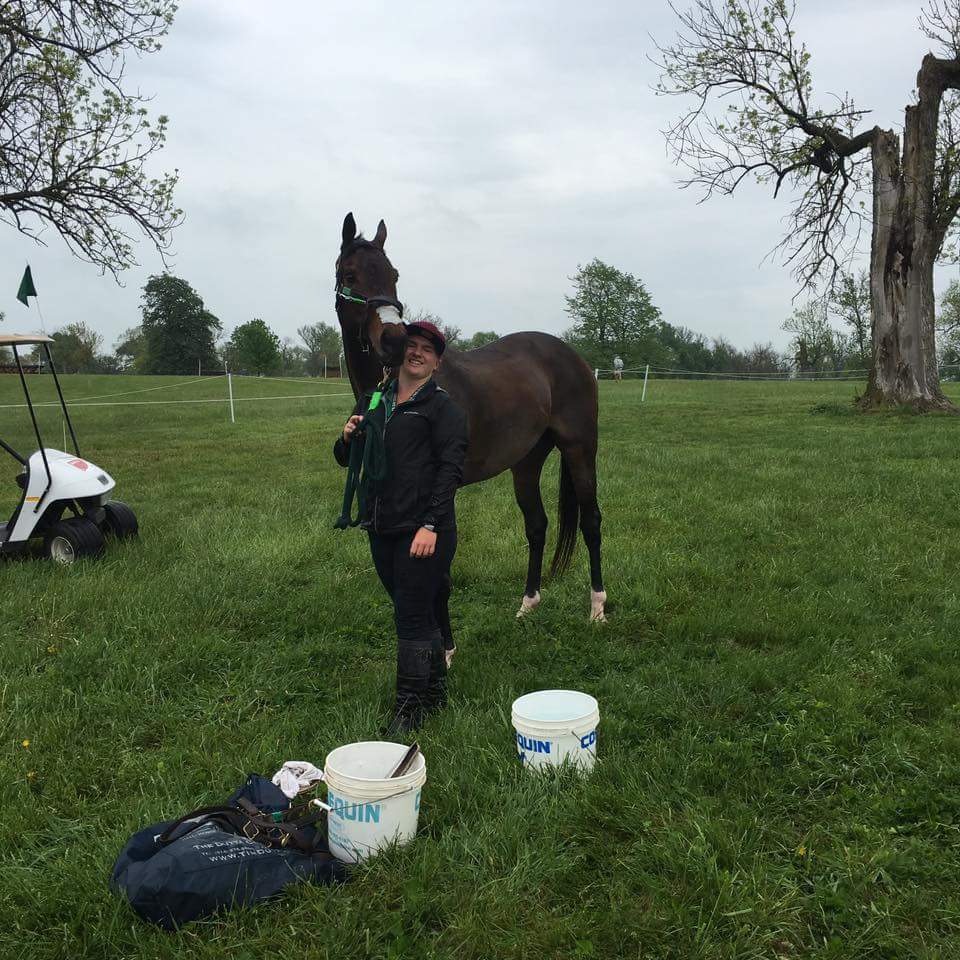 Ecko can be a bit quirky, but the bond they've forged is strong.
"He's always been a little funny tacking up," she said. "You have to girth him up slowly, and then he walks like a pony and takes 2′ big steps. Sometimes he'll be a little head shy, but then he'll get over himself. You just have to know what to do with him, and he figures it out. He's gotten a lot better. He's much more settled and knows the routine. I have a good relationship with him, so I can pretty much do anything with him. I really enjoy that horse. He's a special little soul."
Tayler's taken many trips with Ecko, including to multiple Rolex Kentucky CCI****s, the Bromont CCI*** (Quebec), Jersey Fresh CCI*** (New Jersey) and the Land Rover Burghley Horse Trials (England).
"He was a difficult horse to begin with," said Sexton. "He was very emotional. He thrives on routine and having a built up relationship. He doesn't do well when I switch up personnel. He's always got ulcers, and he's always got to be grazed, and he's always got to have his RevitaVet on his back to keep it from getting tight.
"Tayler's been there since I first started with him; she's seen what I do with him, and she's got it down to a science," Sexton continued. "When she walks in the barn, he immediately stares at her. He's a tough horse to get along with, but he is a tough horse not to absolutely be madly in love with because he tries his heart out. His brain is very difficult for him to handle, but he tries to please so much that it's almost his burden. She loves him for his idiosyncrasies and works with him instead of against him. He loves her implicitly."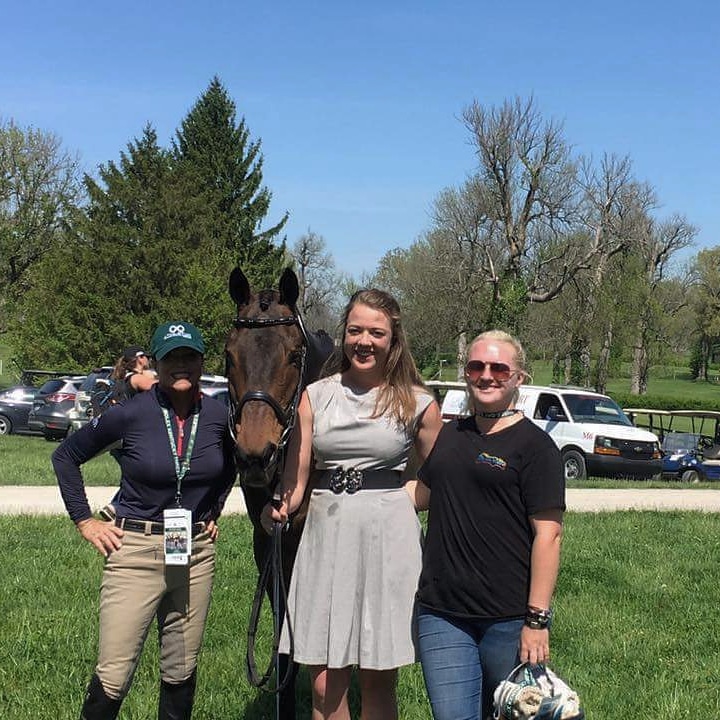 Sexton said Tayler is a steady presence whose attention to detail is extraordinary, and Tayler is a master at packing and organizing before a big trip.
"She's got me down to a science because she knows I'm a worrier times 20," Sexton said. "She has instructed some of my temporary grooms—'Now Bunnie will come in, and she'll change her mind four times on the studs, and you just listen, and if it sounds crazy you might say something, but if she's making sense, just let her go through her process.' "
"It's a skill! I've learned how to squish everything into two or three boxes," said Tayler with a laugh.
Tayler, La Cañada Flintridge, California, enjoys braiding and often spends a full day doing it before an event starts, so she can compete Daniel Murphy's Shadow Boxer, whom she's been bringing along for the last four years.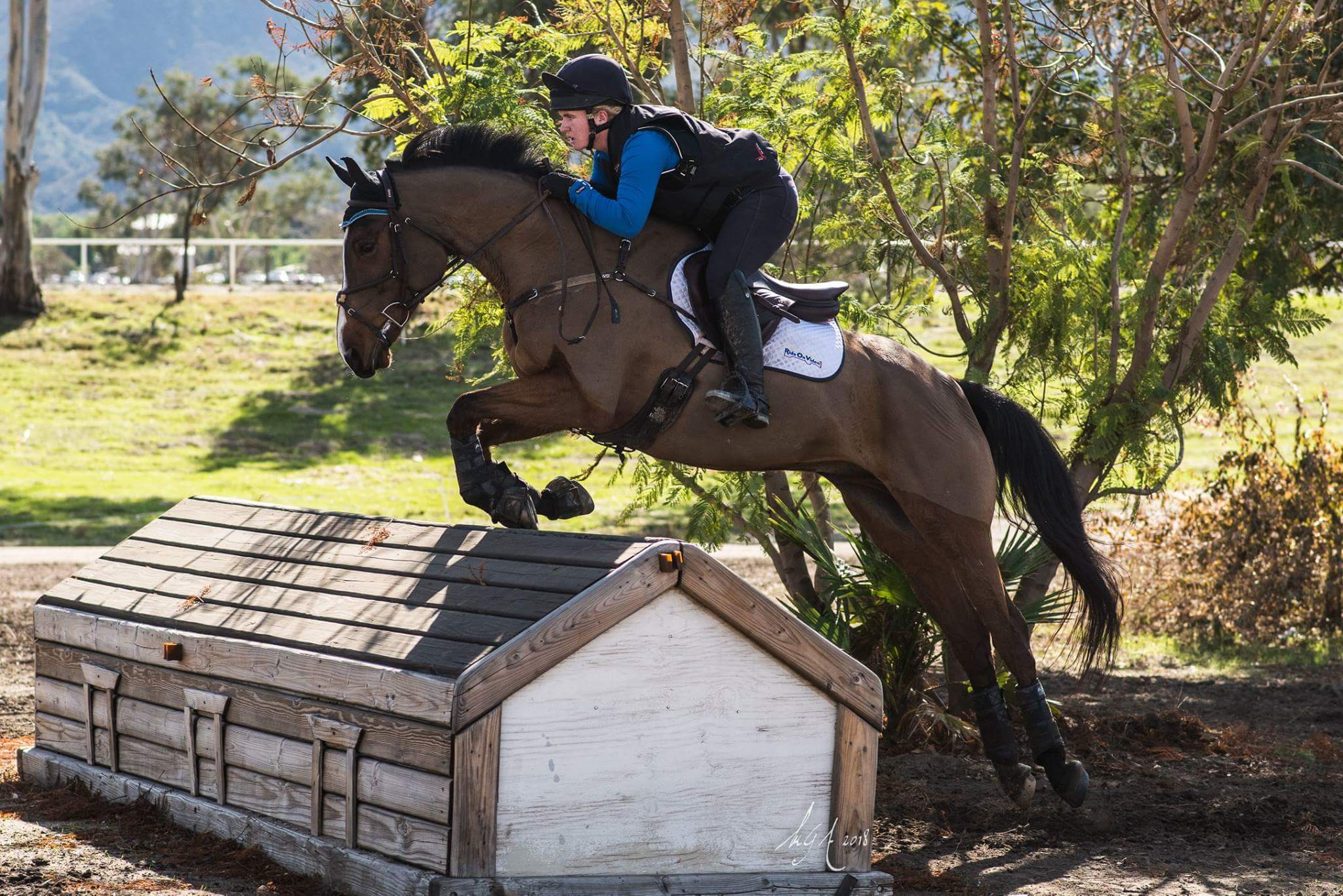 She prefers to stick with one rider or a couple of horses at shows, so she can give them her all.
"It's really my relationship with the horses and the people," she said when asked why she enjoys her job. "There are some jobs that I've done where I've groomed for mass amounts of horses, and I don't enjoy it as much. When I only have one or two to focus on I love it. I find myself being a lot more driven, and I want to do the best I can for the horses."
Tayler was a working student for Gina Economou, whom she still trains with today, for two years, and she's taking a gap year after graduating in 2017 to decide what to do next. She also helps her parents with Ride On Video and makes extra money clipping, hauling and helping a local dressage trainer.
"I really enjoy doing my freelance grooming," she said. "It's working really well for me right now. I always want to stay in the horse world in some way or another. I'm very interested in my parents' business [too]."