Twenty years ago, Sarah Charnley faced a choice: dedicate herself 150% to her career as a mechanical engineer or seek a new life with a better balance of work and fun. She chose the latter. Today, Charnley, of Salmonby, Lincolnshire, England, spends weekdays working as a consultant surveyor, while her evenings and weekends are dedicated to all things eventing. Whether competing her own horse, volunteering at events, or training for her British Eventing steward's license, you'll find Charnley in the thick of the action. But a casual ringside chat with friend and neighbor Heather Canter led Charnley down a path she didn't anticipate—becoming a five-star eventing groom for Canter's daughter, reigning world champion Ros Canter.
"I've known the whole family for a long time," said Charnley, who lives near the Canter family's base in Hallington. "I already had my heavy goods vehicle license, and they were taking more horses here there and everywhere, and I said to Heather one day, 'If you ever need any help, just give me a yell.' "
Charnley and Ros already knew each other, but not through horses. Both women were avid field hockey players and regularly played together throughout Ros' high school and university years. When Ros became a professional event rider, Charnley was between horses, so she had time to help. Charnley hacked Ros' horses after work, braided them before events, and sometimes drove the lorry to weekend competitions.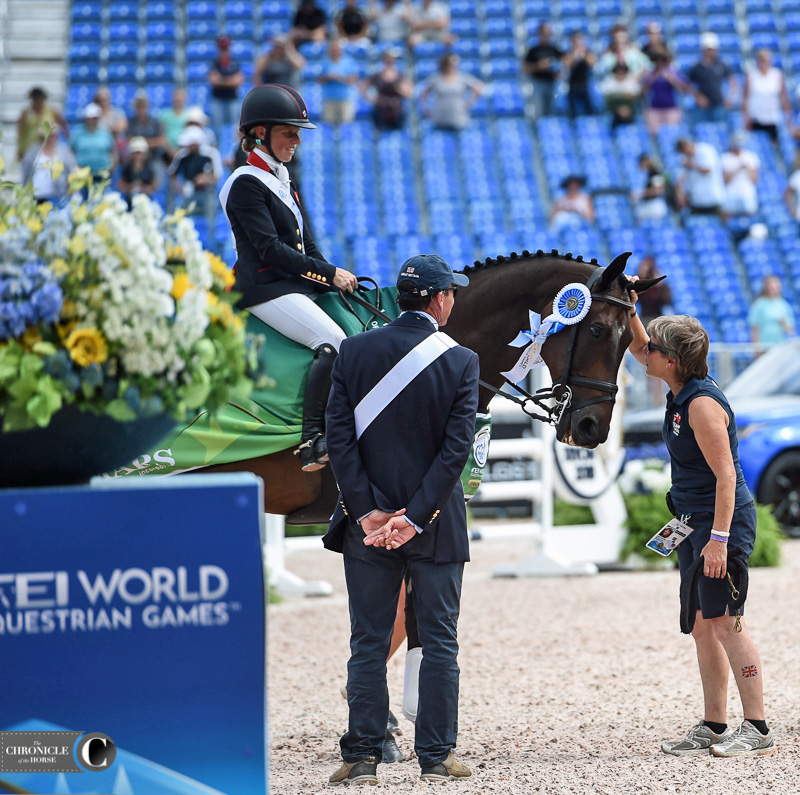 As Ros' business expanded, she hired her first full-time groom. But her employee didn't have an HGV license and didn't want to travel. Heather, who runs a livery yard, was often busy with her own business and supporting her two other adult children. Charnley filled the gap.
"In the 2011-2012 season, I started going to my first events with [Ros]," said Charnley. "That was how it really sort of started, and it snowballed from there."
Over the years Ros, now 34, has added to her team, but Charnley has been by her side for some of her greatest competitive achievements, including her individual and team gold medals at the 2018 FEI World Equestrian Games in Tryon, North Carolina, aboard Allstar B.
"I've groomed 'Alby' at every major event he's competed at since Ros started riding him," said Charnley. "All the big events in this country—Badminton, Burghley, Bramham, Blair—begin with a B. I can now say that I have groomed at every single "B" event."
Charnley competes herself and has been a dedicated volunteer for years. She even fence judged at the 2012 London Olympic Games. But her volunteer efforts have mostly been put on the backburner since Ros' career took off.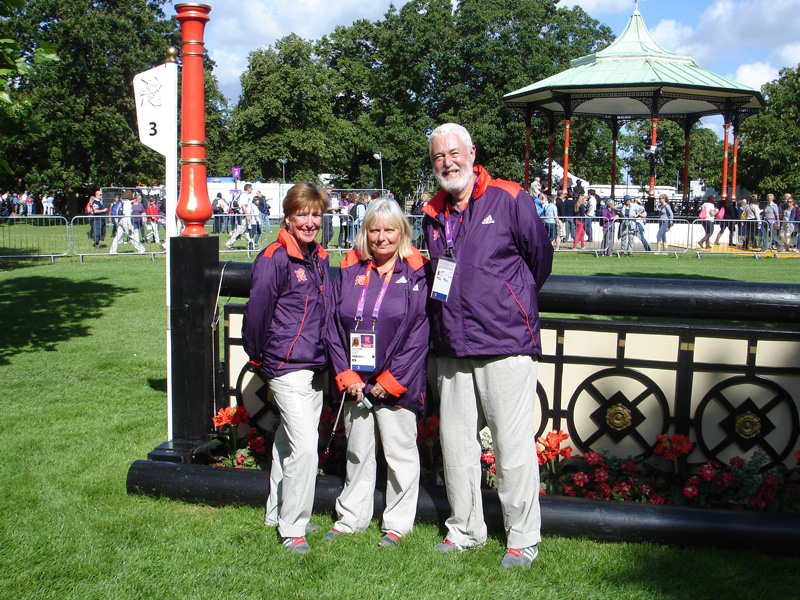 "I really enjoy both sides, and I could always go back to volunteering, but at the moment, I am getting the opportunity to go to see some absolutely amazing places," said Charnley.
Her first time grooming at the Land Rover Burghley Horse Trials CCI5*-L, held in her home county of Lincolnshire, was especially significant since Charnley has attended the competition annually since she was 4.
"While obviously it was fantastic, Ros doing so well at the Worlds, my everlasting memory will be driving the lorry into Burghley Horse Trials for the first time," said Charnley. "It was always my treat from my parents to take me to Burghley. So, to actually go there and groom and to be on the other side of the fence, so to speak, from my friends who were there waving at me, it was unbelievable. That gave me the goosebumps."
Ros has also assisted Charnley along the way. In 2014, she helped Charnley find Enjoy II, a then-5-year-old Dutch Warmblood. With Ros' guidance, Charnley has produced the mare (Vleut—Milo Opperhans) to the novice level, which is equivalent to preliminary in the United States.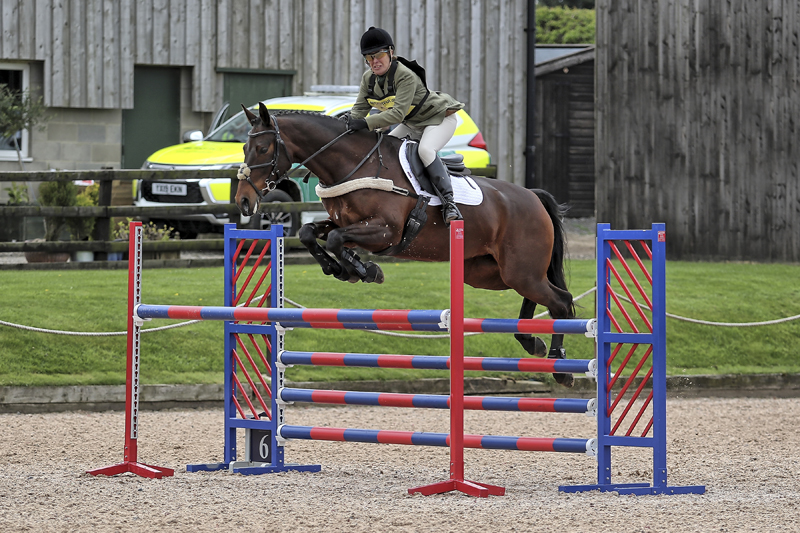 "I'm very much an older person," said Charnley with a laugh. "I'm approaching my 59th birthday next April, and my ambition has always been to do an international three-day event before I turned 60. I'm nearly there. I'm hoping to do my first two-star next year.
"I needed a horse that was going to have good paces but was also quite brave," continued Charnley. "She has certainly turned out to be that. Ros has helped me since I had her and came with me when I tried her. In return for me helping her, [Ros] helps me greatly. It is a very good reciprocal arrangement."
Working a full-time job, preparing "Etie" for competition, and grooming for an elite rider fills Charnley's days. But an unexpected silver lining from the stay-at-home orders issued this spring due to the coronavirus pandemic is a more flexible schedule.
"My job is to go out and inspect builders' work to ensure they comply with British building regulations," said Charnley. "My other role is to check plans for compliance. I have been working from home from March, and I love it. I have no intention of going back to the office!
"I can do my job effectively and efficiently and even more so now that I can work from home," continued Charnley. "I can get on work sites earlier, which the builders are really happy about, put the time in on the computer that I need to, and then my time is my own."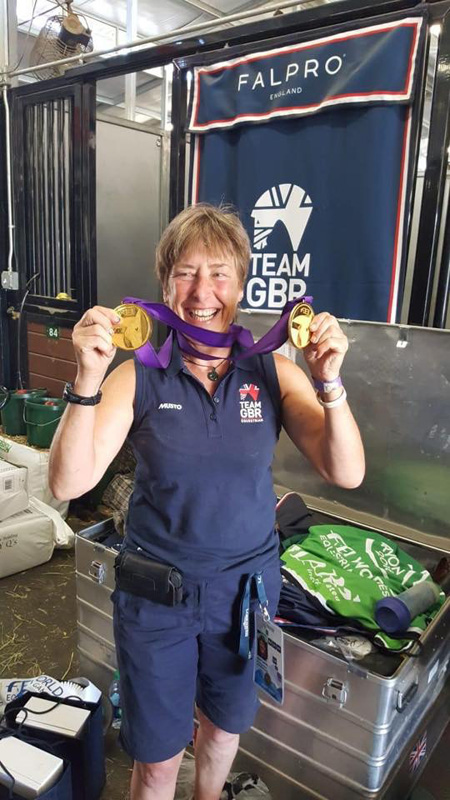 Charnley attended an event every weekend from mid-July until mid-October this year. COVID-19 restrictions meant no spectators and limited time on the showgrounds for everyone.
"The ethos of British Eventing was very much: You come, you compete, you go," said Charnley. "For professional riders, that is what you do anyway. [As an amateur rider] it curtailed the social side of things, and that's what I do it for—the social things, and to push yourself a little bit. It was very different, with masks worn around the stables; it was a real nightmare when we were studding up! But that's what it had to be, and you got through it, and people got the qualifications they needed."
Charnley competed Etie four times this year. Job-related travel restrictions prevented her from going to France with Ros for the World Young Horse Championships at Le Lion d'Angers and the five-star at Pau later in the fall.
"Instead, I volunteered at two of my nice events I love going to," said Charnley. "They are very nice people, and I like helping them."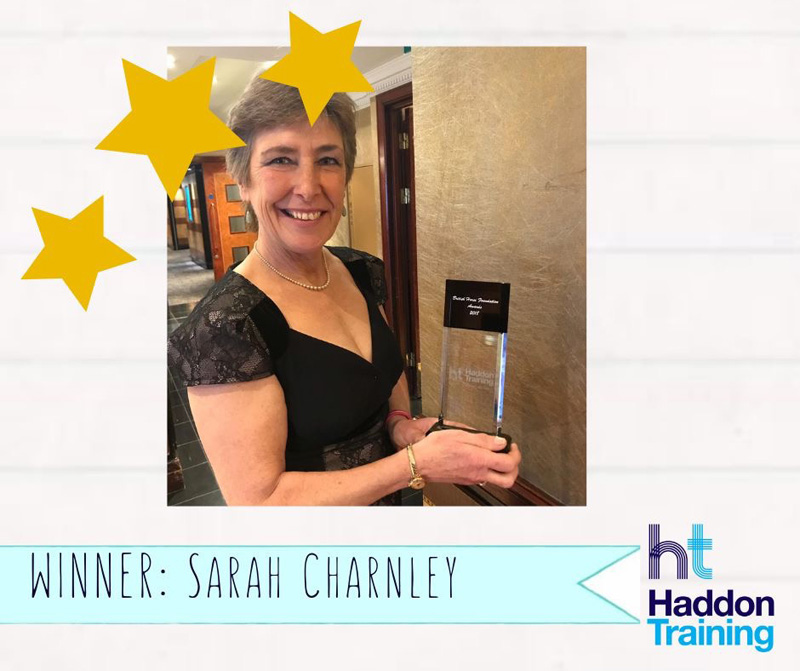 Looking forward to 2021, not only is Charnley gearing up for her own international debut, but she also hopes to be grooming Alby at the postponed Tokyo Olympic Games.
"It would be a dream come true," said Charnley. "But competition will be very fierce for the Great Britain teams, especially with only three riders this time. Alby will be another year older; this year [2020] would have been perfect. Whether the GB selectors will look at him and say he's too old—because there are a lot of quality horses to choose from, with experienced riders—Ros is very philosophical about it. If he's not selected, she says, 'We'll just go win a five-star instead, won't we? Give him a last hurrah?' "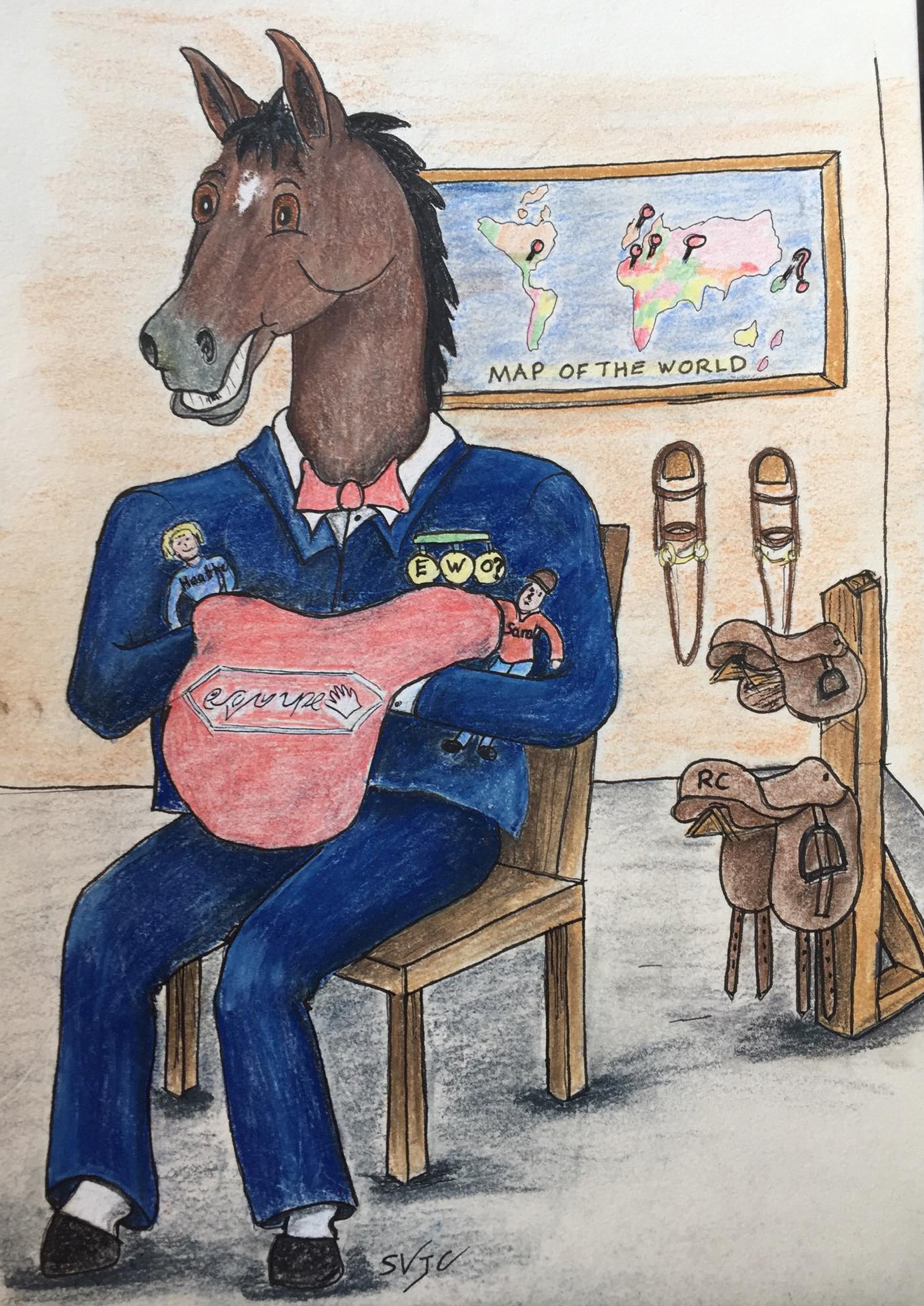 Whichever path is next for the 15-year-old Dutch Warmblood (Ephebe For Ever—Narenca B, Ekstein), whom Charnley describes as "a giant character," she makes one thing clear.
"He's not going without me," said Charnley. "My work can take a running jump!"
---