Ask Lauren Dreyer what moment really stands out to her in her career as a professional groom, and her answer won't refer to a class won by a horse she cared for, or a big moment in the spotlight.
"For me, it's not about the winning or the competition. [Paige Johnson's horse] Mufasa was one of the most aggressive horses I've ever met in my life. You couldn't touch him in his stall he was so nasty," Dreyer said. "And toward the end of my time working there, I could go and call his nickname, and he'd walk over and let me pet him. It took me eight months to get him to do that. Those are the things that mean the most to me. It's amazing when a horse chooses to like you and to trust you."
Dreyer, 23, has spent five years grooming all over the United States for grand prix show jumpers. Right now she's primarily freelancing—taking jobs here and there for a few weeks—as she works toward some other career goals.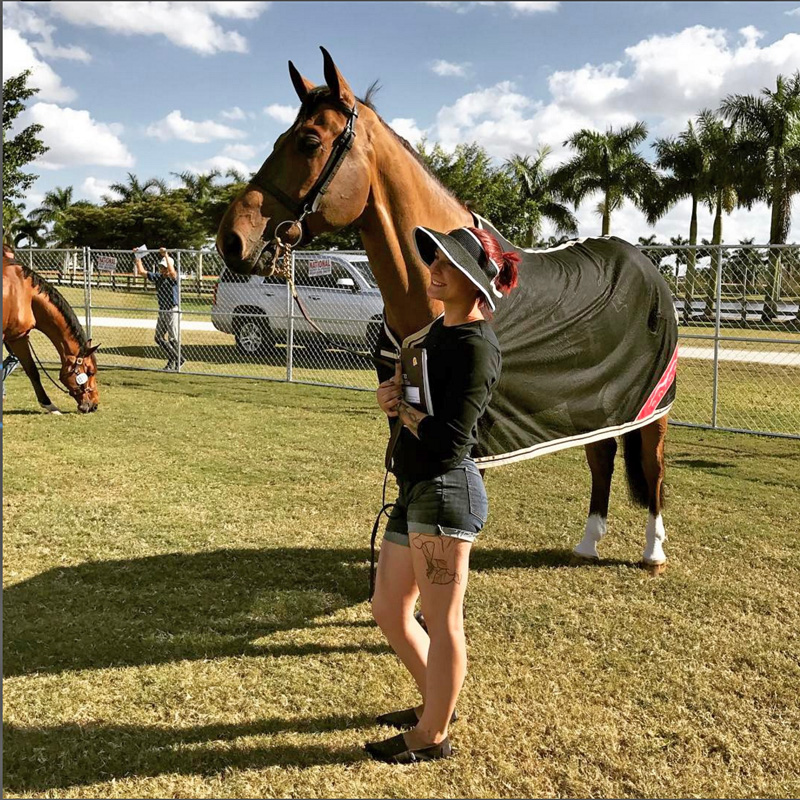 But her heart is always in the barn. "Nothing in horses is instant gratification. I really love that you can work with horses and learn their quirks and learn their bodies and see differences in them from what you're doing to take care of them," she said. "I've learned some bodywork and stretches to help them. And I love seeing changes in their coats, all those things. I take such a sense of pride in seeing a horse develop. It means a lot to me that you can make a different of the lives of the people around you and of the horses you're caring for, improving their career. It makes me very happy."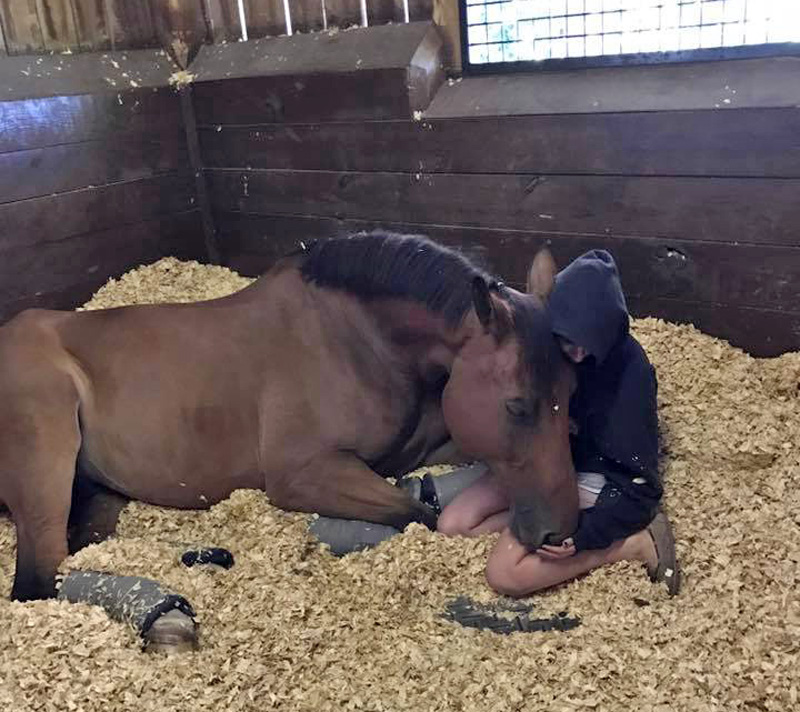 Dreyer grew up in Perkasie, Pa., area and took lessons as a young girl. "I did a couple of shows but nothing big. I never jumped a lot," she said. "I did a lot of hunter paces. I like things that are fun and against the clock and don't cost a lot of money. That's more my cup of tea."
Her main exposure to horses came at the Thoroughbred rescue farm run by her "second mother," Kate Goldenberg. "Kate grew up riding with George Morris and Michael Matz, so I knew there was that kind of side to the horse world," Dreyer said. "But I grew up with race horses. Horsemanship was always the first thing I was taught; I never really learned 'equitation.' I fell in love with taking care of horses."
One off-the-track mare was a particular challenge, but a teenaged Dreyer was patient and retrained her to be a hunter. "She was so nasty they thought they would have to euthanize her. I took her on as a challenge, and I ended up making her into a really nice hunter," she said. She sold the mare to Andrew Philbrick and also got a job grooming for him.
"I went to work for them, and I fell in love with it," Dreyer said. And with Philbrick, she traveled to the Winter Equestrian Festival (Fla.) for the first time. "I got thrown into FEI stuff; when they told me I had to go jog horses, I was like, 'What is that?' I couldn't even tell you the things I didn't know. I didn't know liniment could be illegal," she said.
After a year working for Philbrick, Dreyer moved on to other jobs. She's worked in California for Abigail Weese, owner of the 2017 Great American $1 Million Grand Prix winner Milano, for Two Swans Farm in Wellington, Fla., for Paige Johnson of Middleburg, Va., as head FEI groom for Mavis Spencer, and a few other jobs.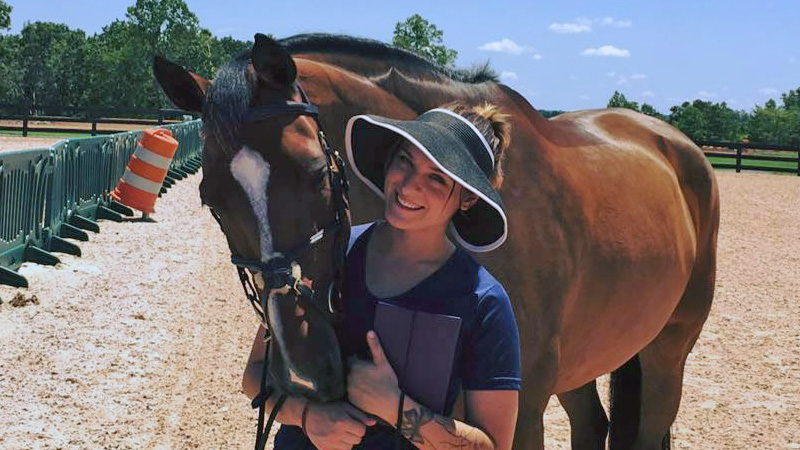 And while she might not spend years in each place, she leaves pieces of her heart everywhere. "You can't get too attached, but every once in a while I do. And I tend to fall for the ones that are super weird. They teach you so much. I've just learned to accept that I still love them, but I have to leave and do other things," she said.
"[Mavis Spencer's grand prix horse] Cornetiero is the weirdest horse in the world and I love him. That horse is my heart. Her horse Chacco is another special one," she said. "Two Swans Farm has a horse named I Am Nala, and I love her. She's a doll. The ones I fall in love with, I always check back on them and see how they're doing. I want to make sure they're taken care of. Even down to my first pony, I send the girl who has him now Facebook messages. When they don't want to support an older horse, I'll take him. They do so much for us. I wouldn't be who I am without these horses who I've met."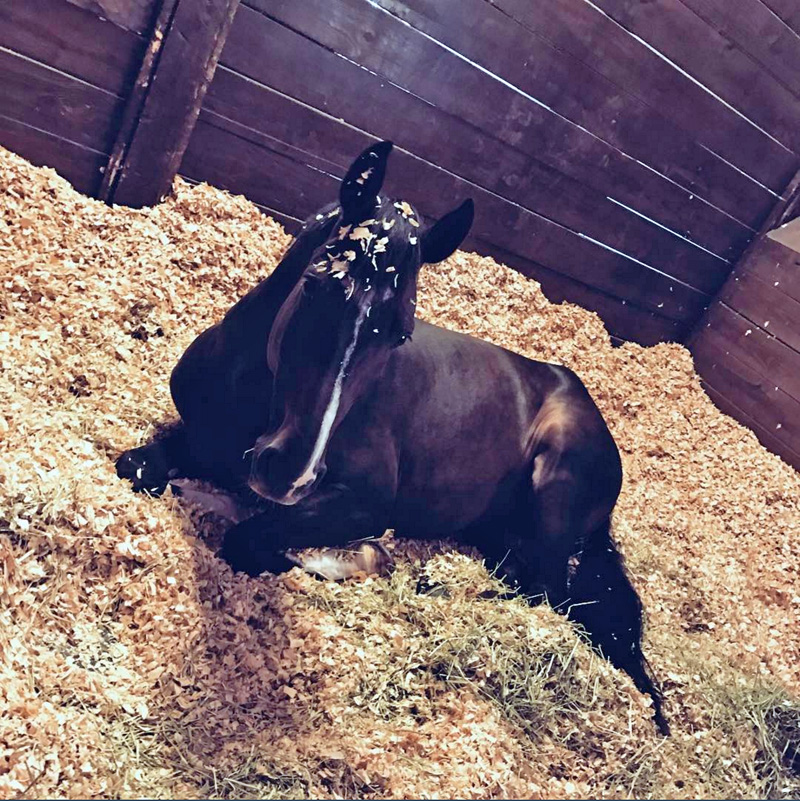 And now, Dreyer is expanding her horizons even further. She's working to get a foot in the door as a braider, and is also working toward her FEI steward's license and thinking about getting a USEF jumper judge's card. "I'd like to do a lot of things in the sport; when things become mundane, I get a little bored, and I'm an adventurous person. I like to meet people and see new places," she said.
Dreyer is also passionate about showing young horsemen the rewards of a job in grooming and horse care. "Everyone always complains that especially my generation doesn't want to do the job or doesn't want to work, but I don't see that so much. I go to little farms where girls go after school and work their butts off, and all they want to do is horses," she said.
"And they don't even realize that being a professional groom is a real thing. I wish I could get more people to realize that grooming is a career and get more passionate people doing it. There are people out there who might be great at grooming who never even know it's an option. That frustrates me, because there's such a lack of grooms. I want to be one of the people who get future grooms excited about doing this and make it fun for them and make it a friendlier environment."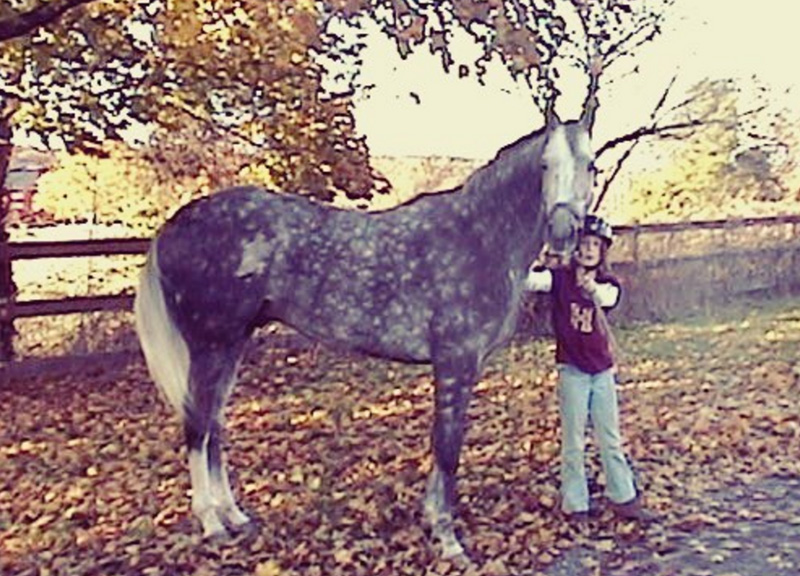 Another passionate cause for Dreyer is helping fellow horsemen take care of themselves. She works as an ambassador for the organization Riders For Well-Being, "which is trying to promote a friendlier environment for people in the horse industry, especially as far as mental health goes," she said. "Anyone in the horse world knows how tiring and exhausting it can be. My Instagram is full of messages about taking care of yourself.
"Having a personal life and having time for yourself is hard. The grooms who don't want to cut corners or compromise their work, they tend to sacrifice taking care of themselves," she continued. "That's something I've struggled with, when I would get up at 4 in the morning and go to bed at 10 at night for days on end. I'd be exhausted, but I knew I had to take care of my horses. I know a lot of grooms are that way, and it's frustrating. Some shows are worse than others, but there are also some employers out there who don't really take care of their grooms. They see them as second-class citizens, and that really gets under my skin."
For now, Dreyer is living in Wilmington, N.C., and seeing where life takes her. She had a few freelance grooming jobs this fall and has been braiding a bit. "People are always looking. I'm really laid back; I don't stress about things anymore because I just let things happen," she said. "I'm a huge believer in that however things are is how they're meant to be. I just roll with the punches right now."
This is an article in Groom Spotlight, a series of groom profiles. Make sure to follow www.coth.com and like the Chronicle's Facebook page to see them posted. If you know a fantastic groom you'd like to see appear in this series, email msorge@coth.com.