For the past 3 1/2 years, Kate McManis has been a fixture in the aisles of Chris Kappler's Hunterdon, Inc., where you can find her caring for and riding some of the best horses in the stable.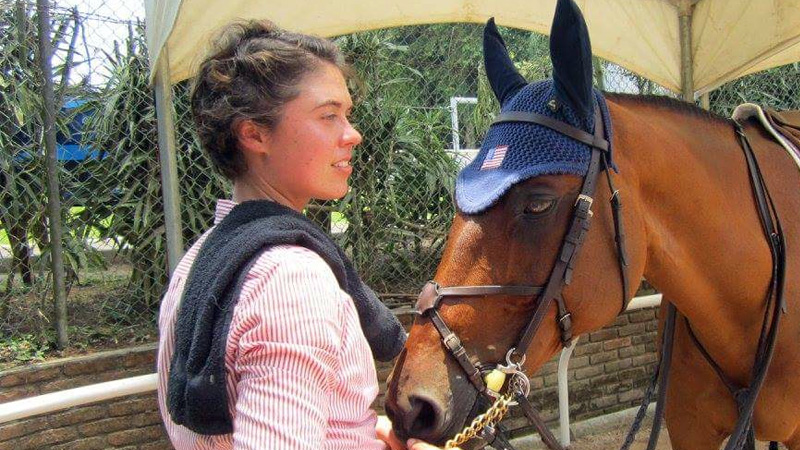 Passionate about horses since a young age, McManis' work ethic, drive to constantly learn more about horsemanship, and consistent dedication to making her horses look and feel their best contribute to her successful career as a groom all began at the age of 11 in a local barn near her childhood home in Dallas, Texas. "I was homeschooled, and my trainer invited me to come out during the day and help her prepare the horses, so I would ride my bike over when I finished my schoolwork and help her out," McManis said.
There, McManis learned to do "anything and everything," from barn work to riding, and cultivated her passion for the animals themselves despite being unable to own a horse of her own. "I really always loved horses. There was really no other expectation except that I loved the animals so much," she said.
Like many young, horse crazy girls, McManis aspired to ride and train at a high level, which led her to pursue a degree in equine studies at Virginia Intermont College. During her time in Virginia, McManis began making critical connections in the horse world and gained experience working for hunter trainers Chris Wynne and Elizabeth Solter.
Following graduation, she returned to Texas, where she began working with jumpers and took a job as an assistant rider and trainer in a local stable. However, McManis still aspired to learn more about top sport and the horse show industry, so she set her sights on returning to the East Coast: "the show jumping and the competition horses, that was not big in Texas. I couldn't reach the level that I wanted to there, so I searched for opportunities back on the East Coast on the ground level," she recalled. Her desire to learn about the highest level of riding and training ultimately led McManis to discover her passion for professional grooming.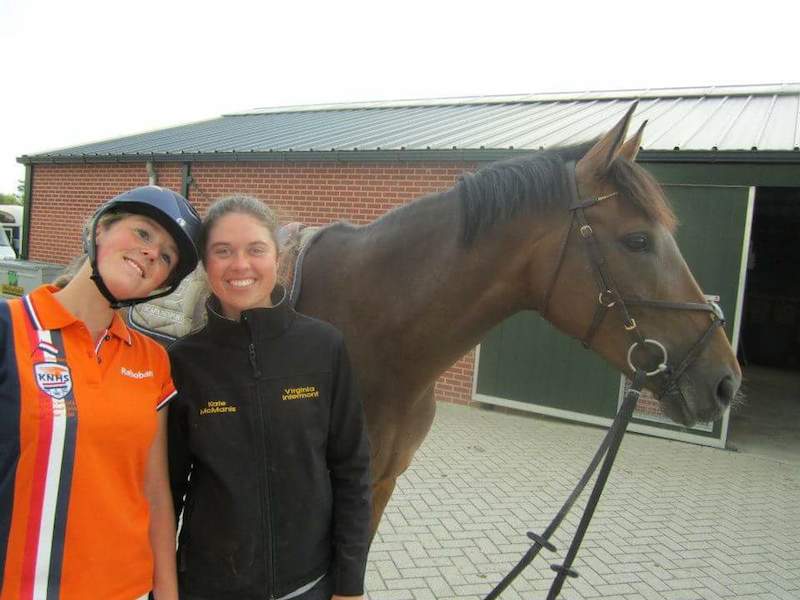 The connections McManis made in college quickly came in handy as she began her job search. Serendipitously, a former classmate from Virginia Intermont interned with Kappler during their college years and had several positive things to say about his program, which helped encourage McManis to reach out.
"It was just lucky timing," she remarked. "I was on the East Coast with my friends looking for more jobs and just sent out emails and contacts and sent an email to him."
Though McManis didn't have international experience, she dove into her work with energy and vigor, and admits that it was everything she expected it to be. "I have always viewed the horses as much or more so the stars of the show as the athletes, [so] being able to put my hands on them and prepare them and have that sort of relationship with them was everything I'd hoped for," she said.
McManis' immense dedication to and appreciation of horses shines through when speaking with her. "I've always felt like I've really understood horses," she said, and comments that part of what makes top level horse sports so unique is that they "really ask [horses] to do things that they are not naturally meant to do."
McManis finds that the stressful environment of competing provides an opportunity for a stronger bond between horse and human—when the horses are so far removed from a natural lifestyle, the relationship between the groom and the horse becomes essential.
"My favorite part of [grooming] was when you are the sole and primary groom of the horses, you become their 'herd,' their source of consistency," said McManis. "It was really cool how close you became to the horses and how they depended on you and sought you."
Of course, it wasn't all roses—McManis recalled one of her former charges, Sarah Segal's mare Ubris. "We would drive each other crazy!" she remembered with a laugh. But she admitted she and Ubris still had a strong connection. "Sarah used to say we wouldn't want to drive anyone else crazy!"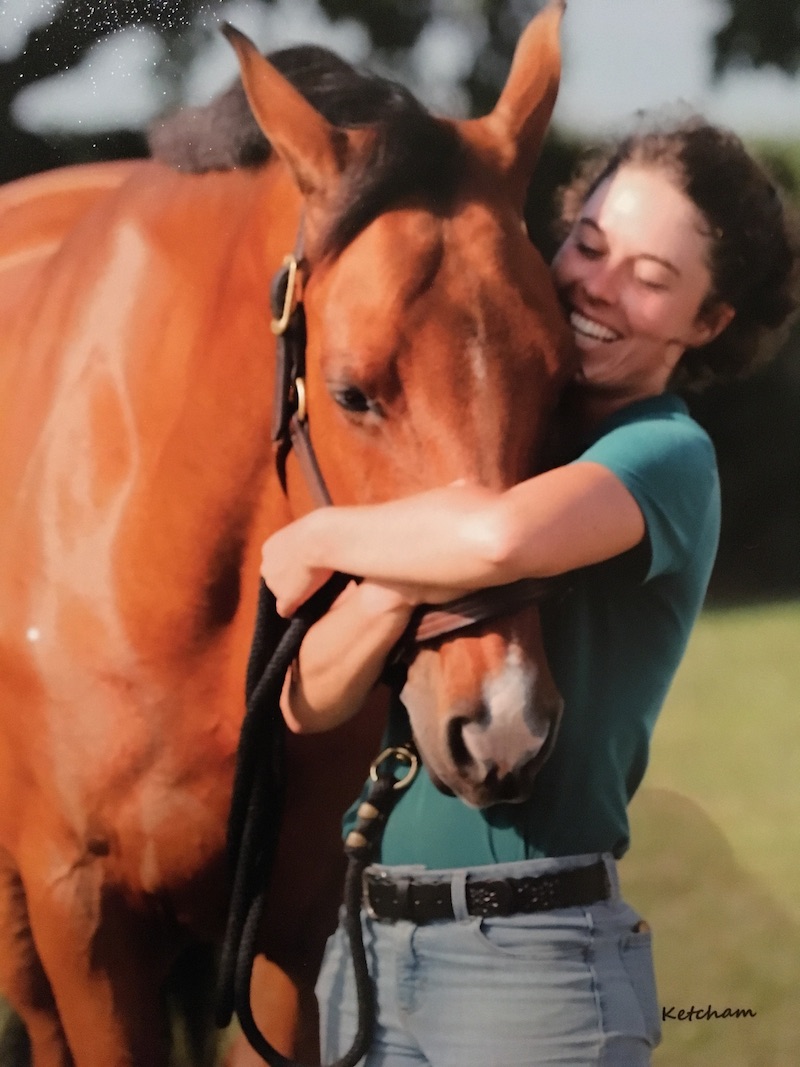 McManis' love for the horses inspired her to develop her therapeutic skills and incorporate both holistic and "fashion-forward" therapies into her daily routine as a groom. When asked about her favorite parts of her job, she commented on her interest in using laser therapy, massage, and acupressure to improve her horses' quality of life: "Being able to apply therapeutic techniques and see their responses pretty immediately and start to understand how to provide relief and relaxation for them is a pretty big deal for athletes at their level," she said.
Though high level grooming requires a huge amount of dedication to the day-to-day care of the horse, part of the thrill is getting the opportunity to travel around the world to competitions of the highest quality and observe the world's best riders and horses in action. While McManis' first love is the horses, the chance to see the world also made grooming an ideal fit for her. "Traveling is awesome," she said. "The two things I've always wanted to do in my life were ride and work with horses and travel the world. I never really had the means to do either of them independently, but working as a groom gave me the opportunity to do both. I've been quite a few places and it's kind of unreal."
This year, however, McManis is passing on her brushes and curries to other grooms and taking on a different position in the Kappler team—that of a manager, rider, and assistant. While she is certainly enjoying her new role, she notes that it is quite an adjustment to see her horses under the care of her colleagues.
"It's not quite the same!" she exclaimed, "but the riding's been nice—you still kind of feel like you're a part of the team."
And of course, she is still adjusting to having a groom prepare the horses for her. "It's the first place I've ever been in 17 years of working with the horses that I've ever been not preparing my own horses," she noted.
As a new manager, McManis makes an effort to treat all her colleagues with a respect and empathy informed by her years in the grooming stall. She professes a deep admiration for the sport's top grooms, particularly "how hard they work, and how well respected they are by everybody," she said, and never fails to remember her own love for grooming professionally.
"I really love caring for horses," she affirmed. "My passion is more in the care." The same passion for horses and their care will likely keep McManis in the industry for a long time, though she acknowledges her desire to one day have a family of her own and possibly live a more settled life, perhaps with time to explore some of her other interests, which include reading, needlepoint, and Ultimate Frisbee.
However, for the near future, you'll find McManis in the barn, riding, managing, and always looking out for the horses' best interest.
This is an article in Groom Spotlight, a series of groom profiles. Make sure to follow www.coth.com and like the Chronicle's Facebook page to see them posted. If you know a fantastic groom you'd like to see appear in this series, email msorge@coth.com.