Tiffany Van Halle, a Belgian photographer, has a special talent for capturing the moments between top show jumping horses and their grooms. She's kindly shared some of those images with us…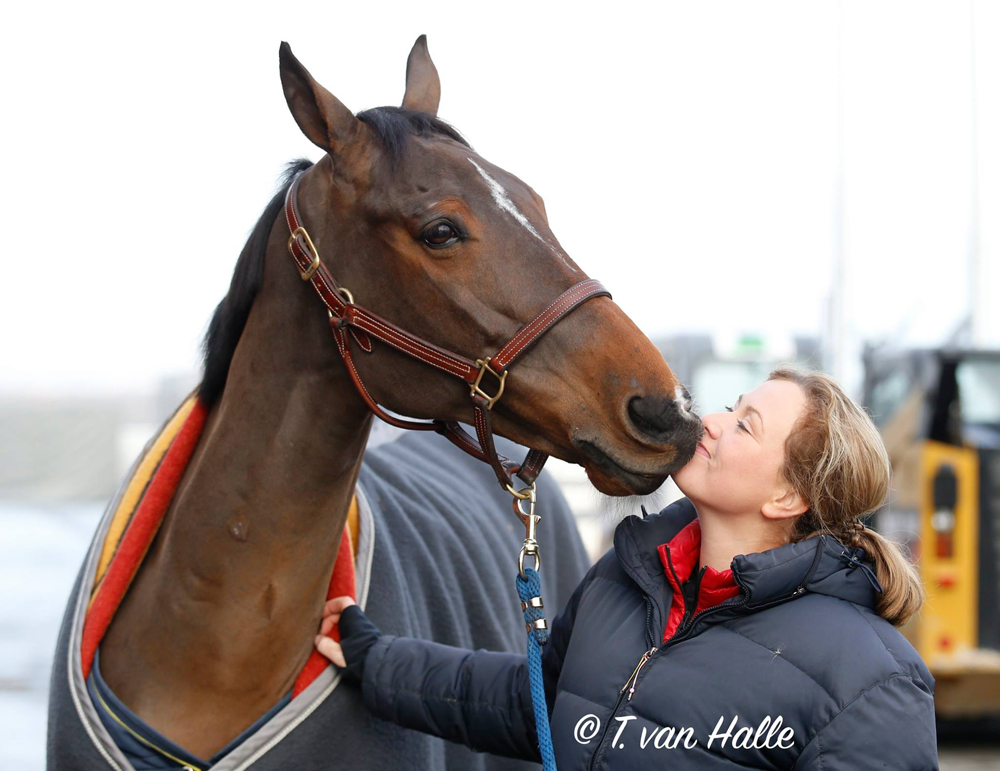 Emma Uusi-Simola canoodling with the Olympic individual gold medalist Nino des Buissonnets.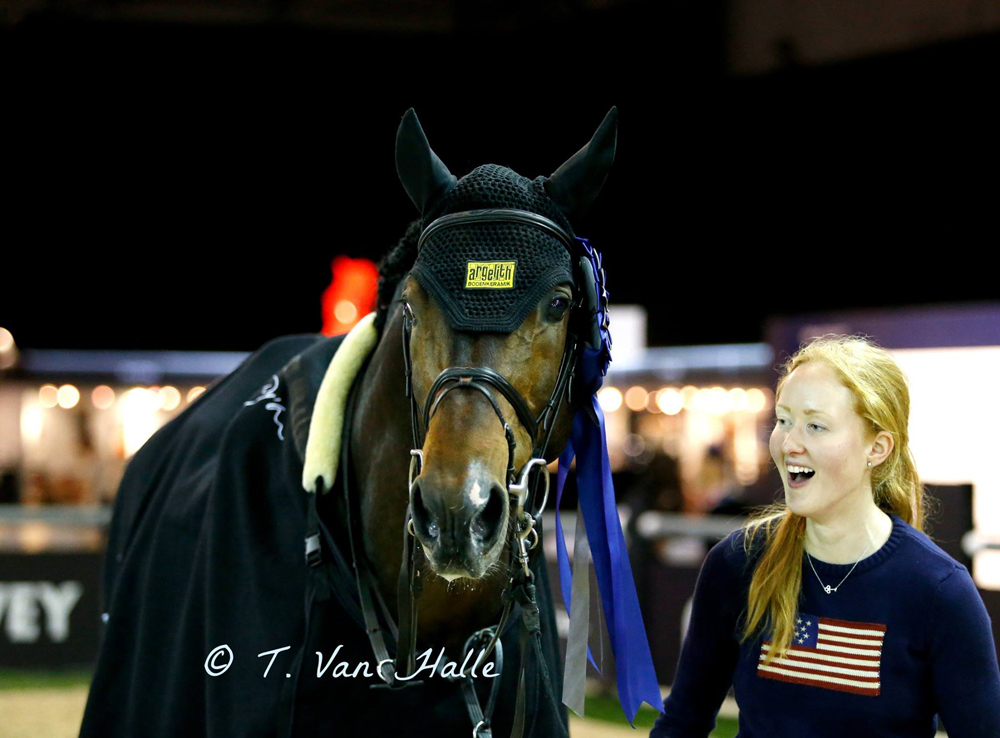 Annamari Lahtinen with Marco Kutscher's amazing mount Van Gogh, who won Longines Masters events in Los Angeles and Hong Kong.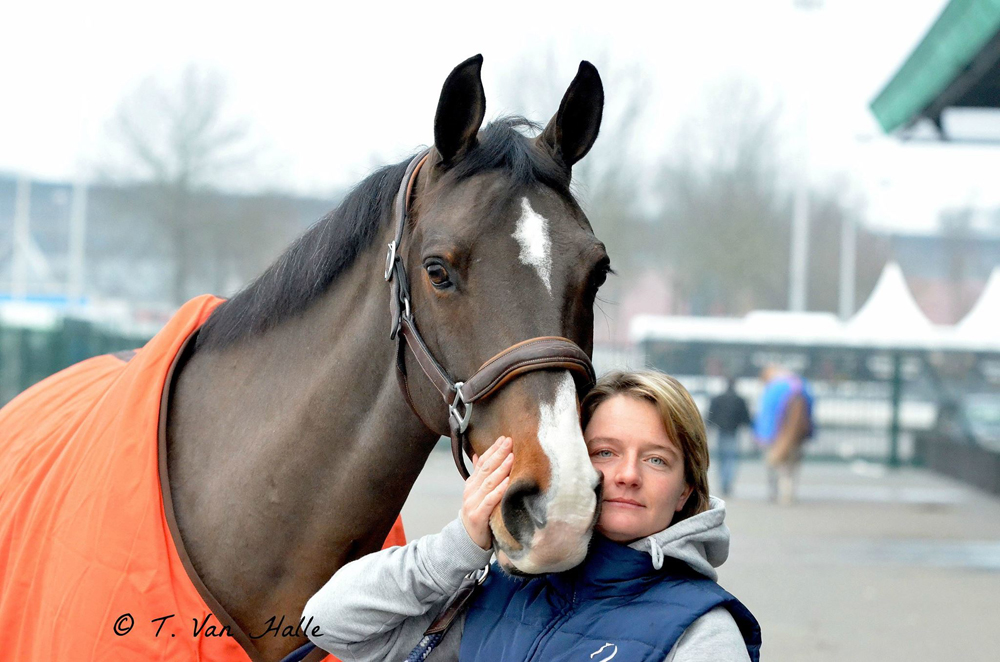 Laurence Dufaye and the popular U.S. horse Cristallo back in 2012.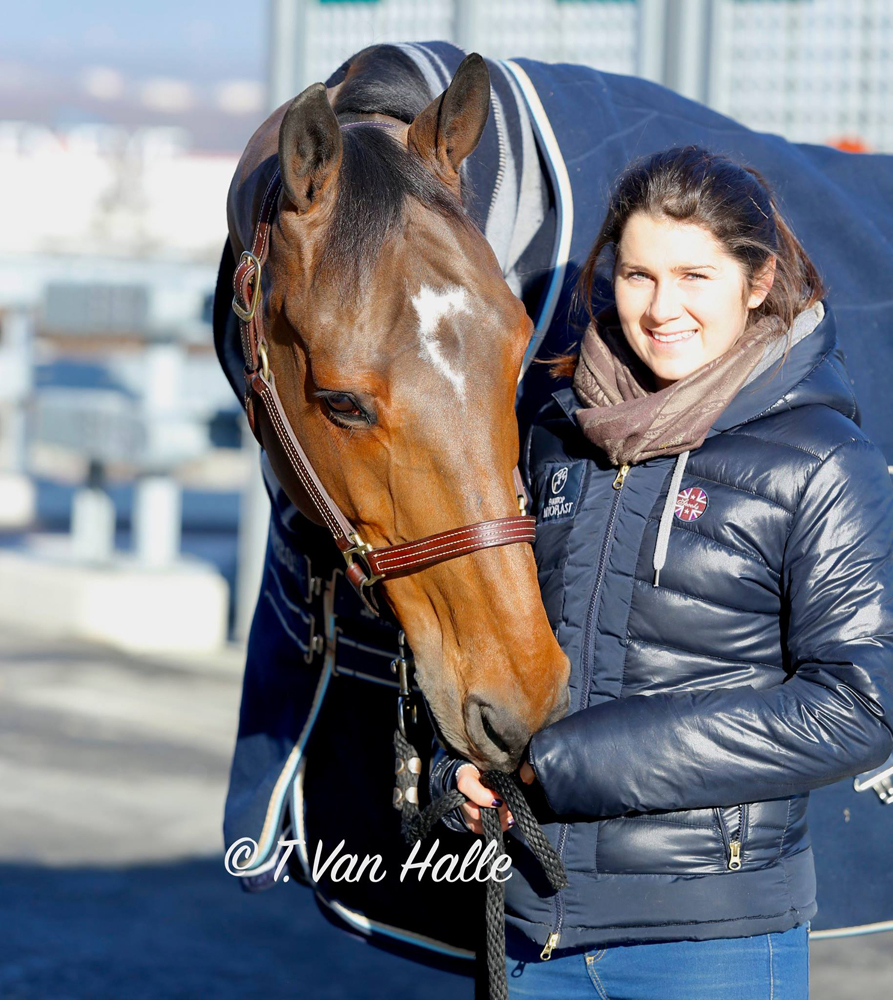 Hana Colman and the great Hello Sanctos. You can read more about Hana in COTH's article "Groom Spotlight: Hana Colman Keeps Hello Sanctos Happy."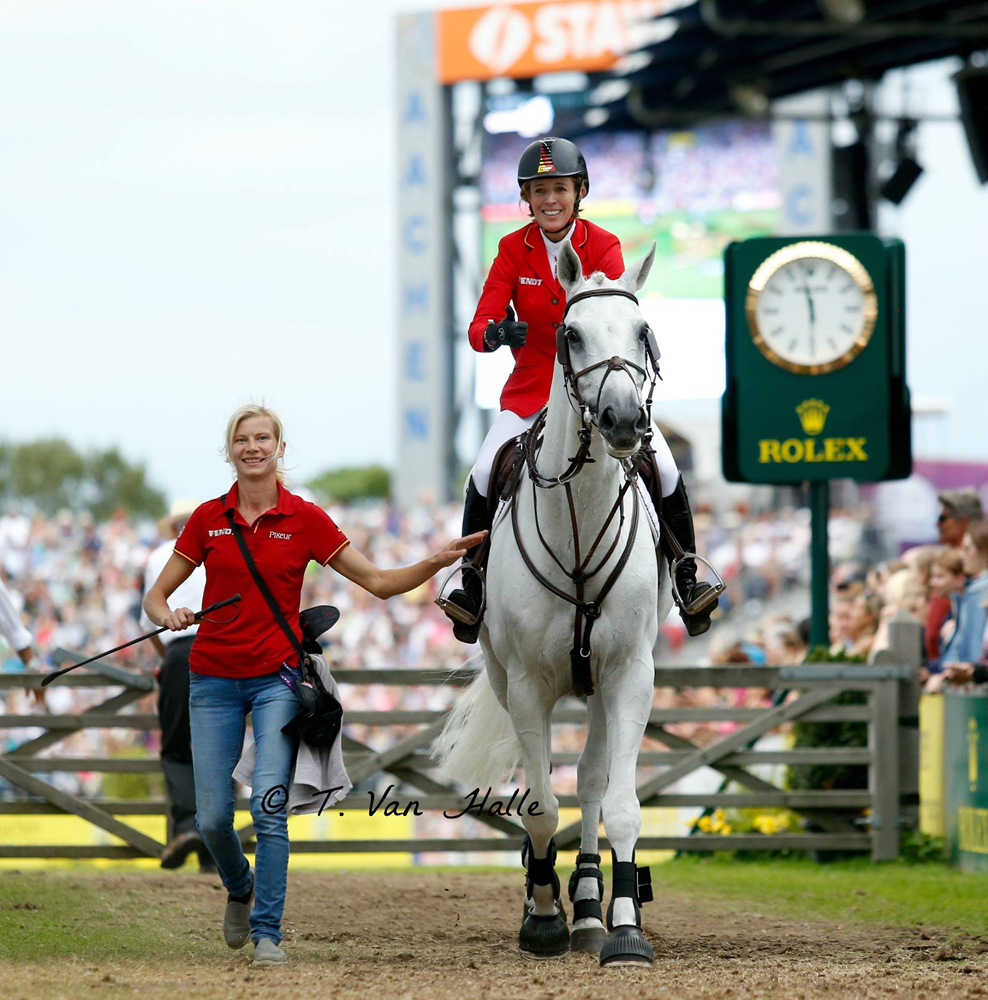 Anu Harrila (left) with Fibonacci and Meredith Michaels-Beerbaum.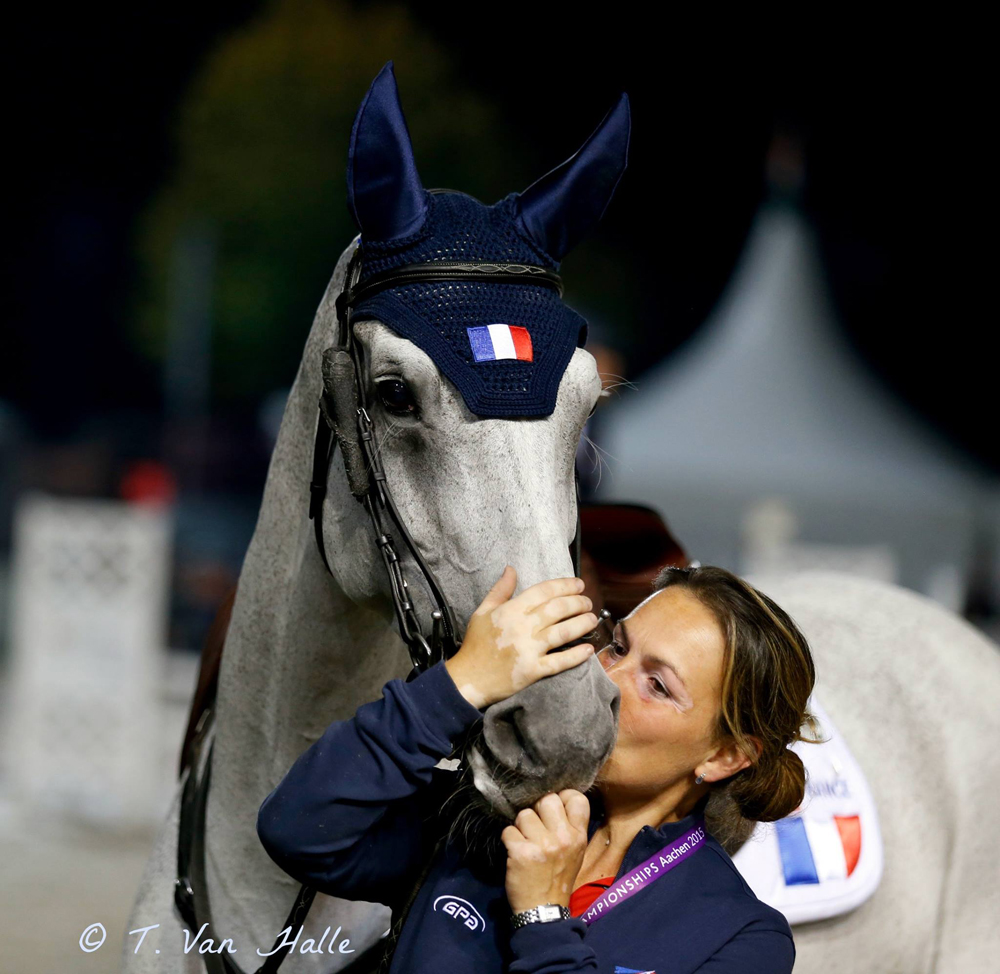 Laurence Gazel and the great French mare Silvana HDC.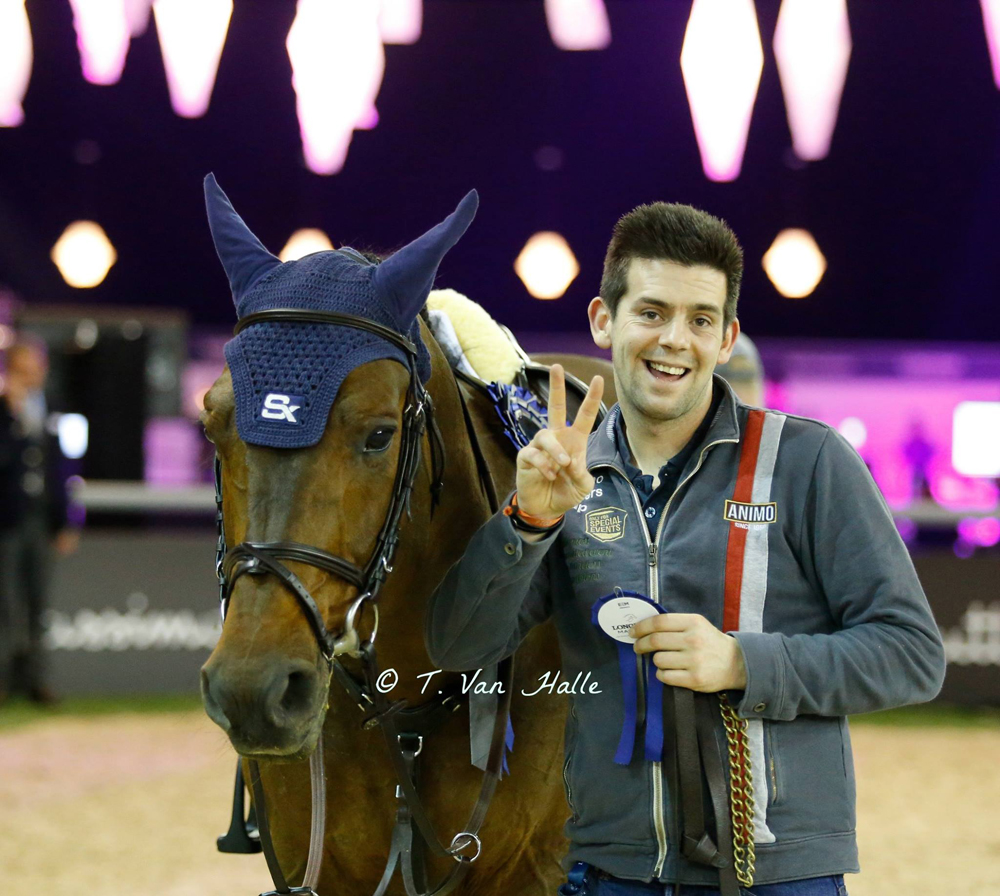 Sean Lynch, who works for Daniel Deusser.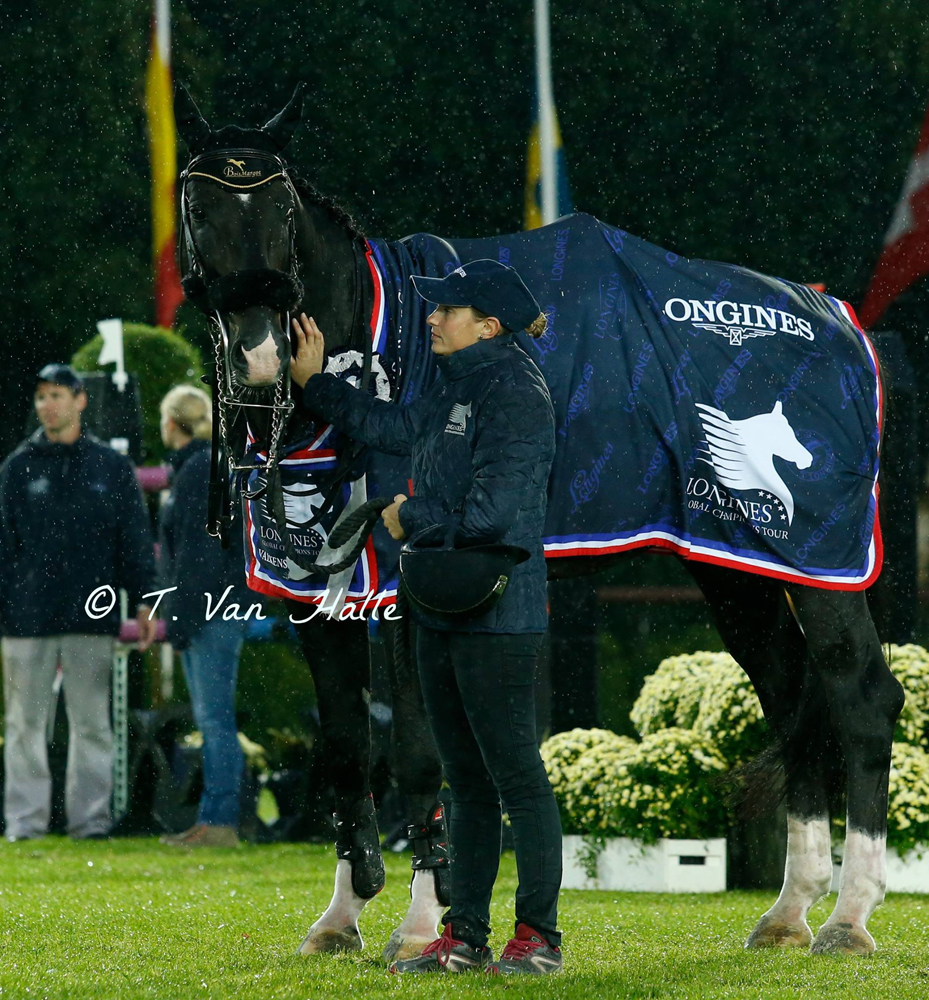 Marine Pujo in the rain with Simon Delestre's ride Qlassic du Bois Margot at the 2015 LGCT Valkenswaard.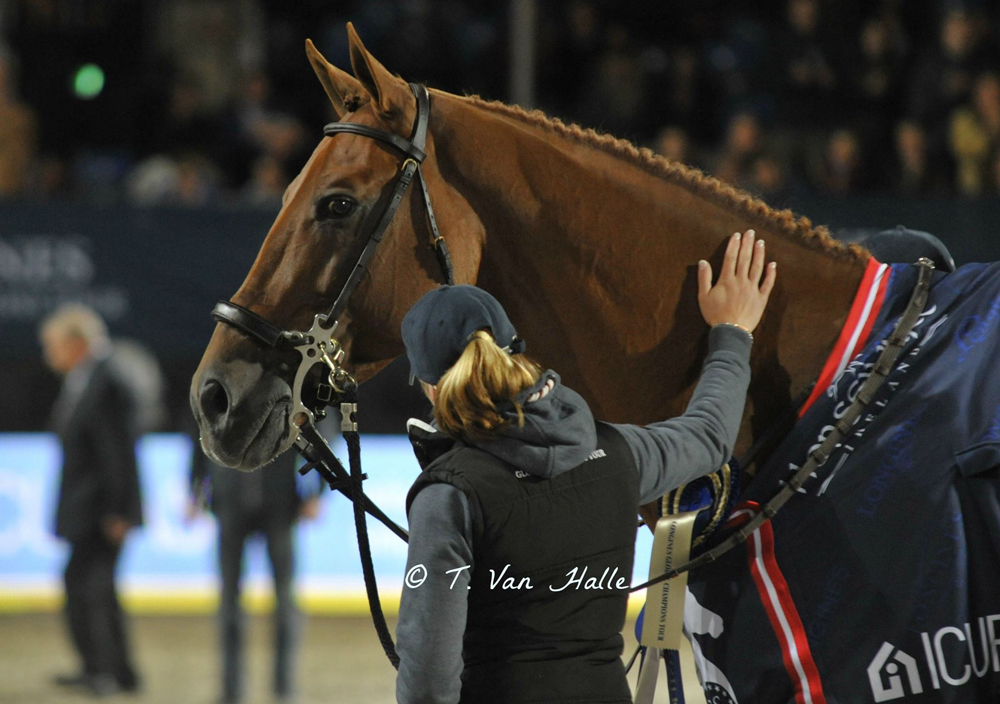 Lais van Deventer with the great Glock's London.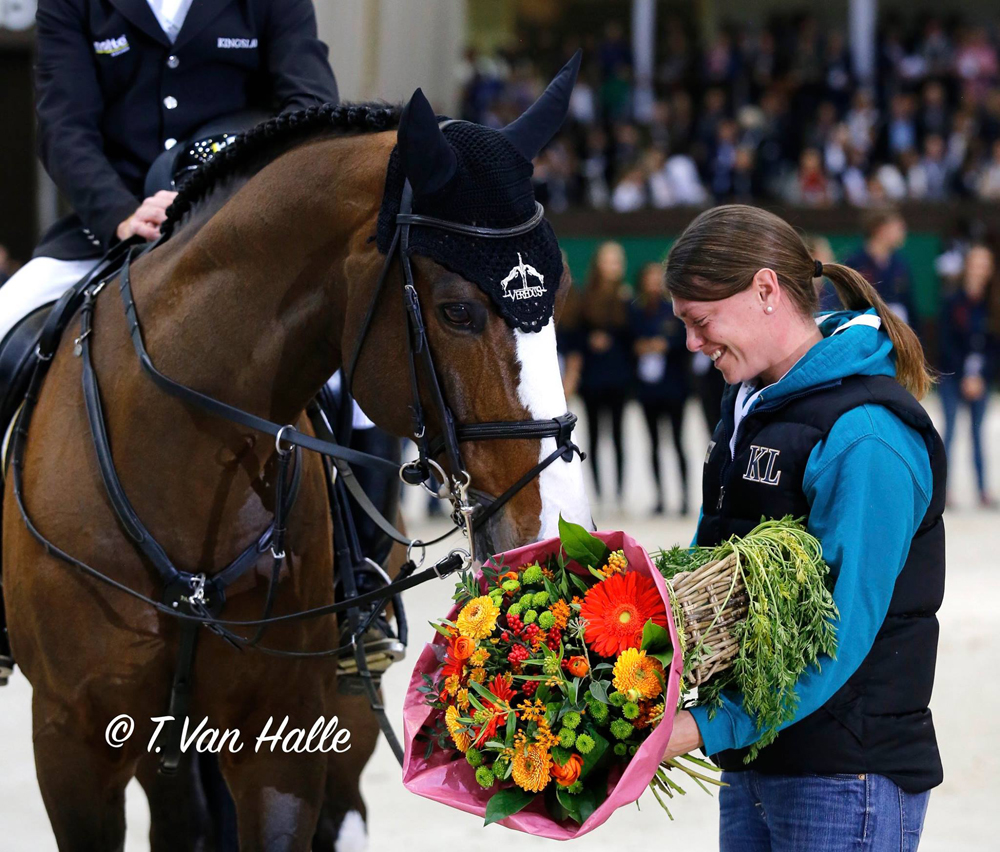 Marcus Ehning's longtime groom Kay Neatham at Plot Blue's retirement ceremony.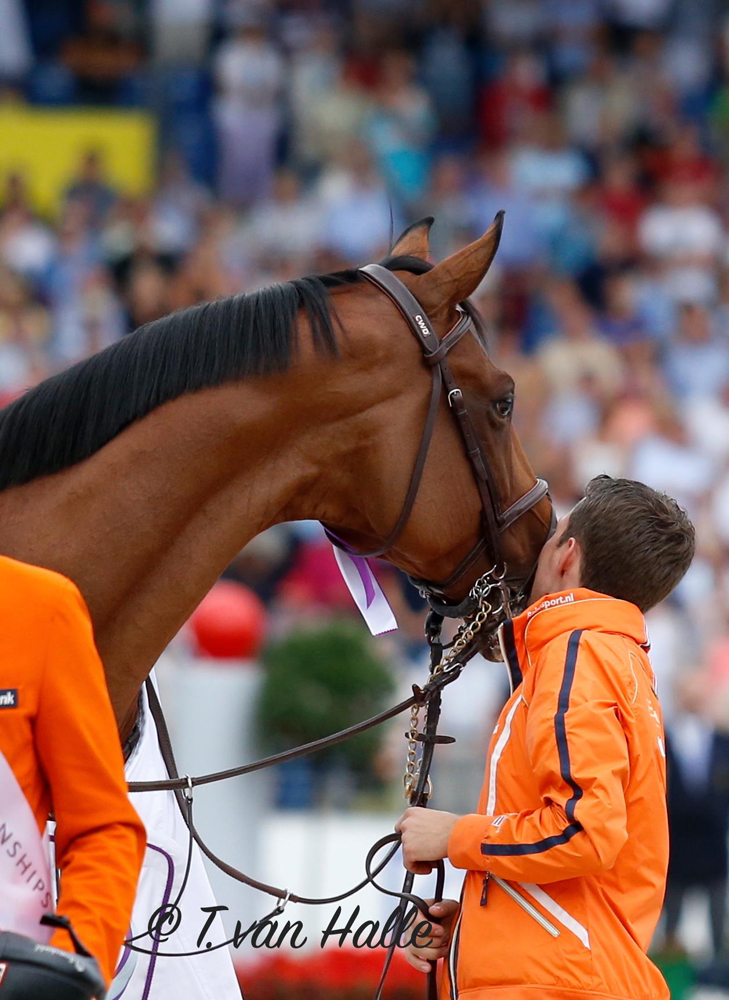 Brent Kuylen holding SFN Zenith NOP during the awards ceremonies of the 2015 FEI European Championships, where Zenith and Jeroen Dubbeldam won team and individual gold.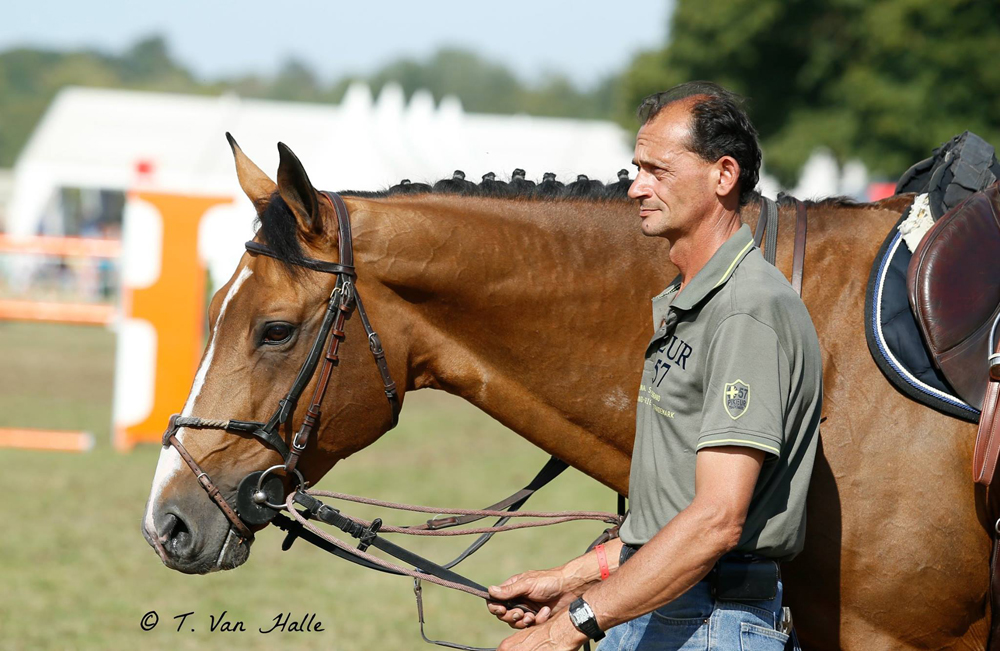 Claude Lebon with Roger-Yves Bost's ride Qoud'Coeur de la Loge.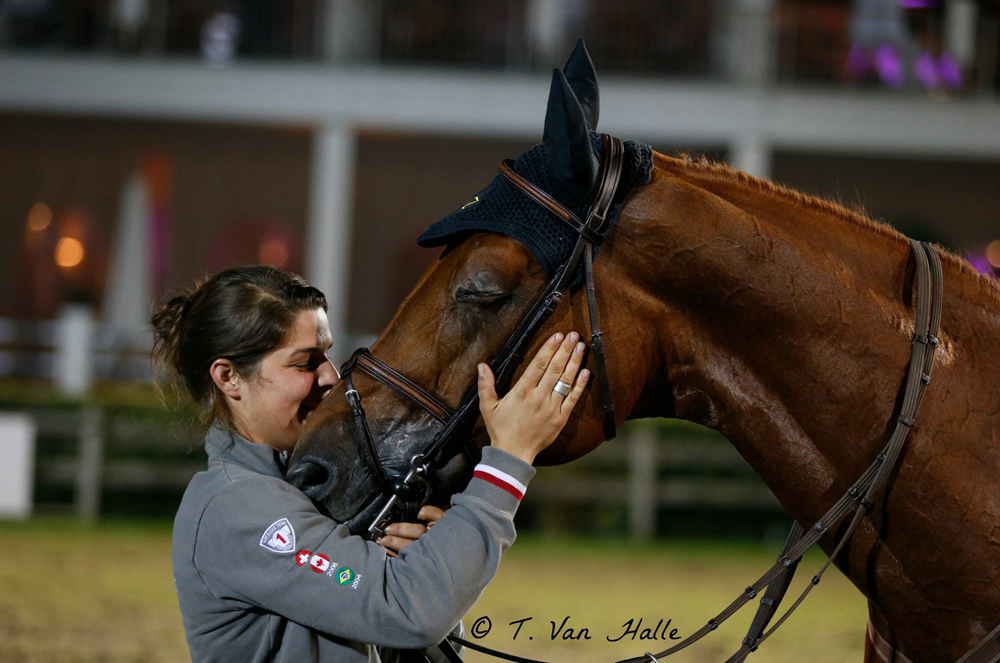 Christian Ahlmann's groom Caroline Martin with Epleaser van't Heike.
All photos by Tiffany Van Halle.