When we saw the photo, we knew we had to find out more about Beth Supik.
The image steeplechase photographer Tod Marks submitted for the Chronicle's "The Year In Photos" article in our Jan. 16 & 23 issue, the Year In Review issue, really caught our eye. We asked photographers to send in their favorite image of the year, and Marks' image of Supik was such a lovely depiction of the love between a groom and her horse.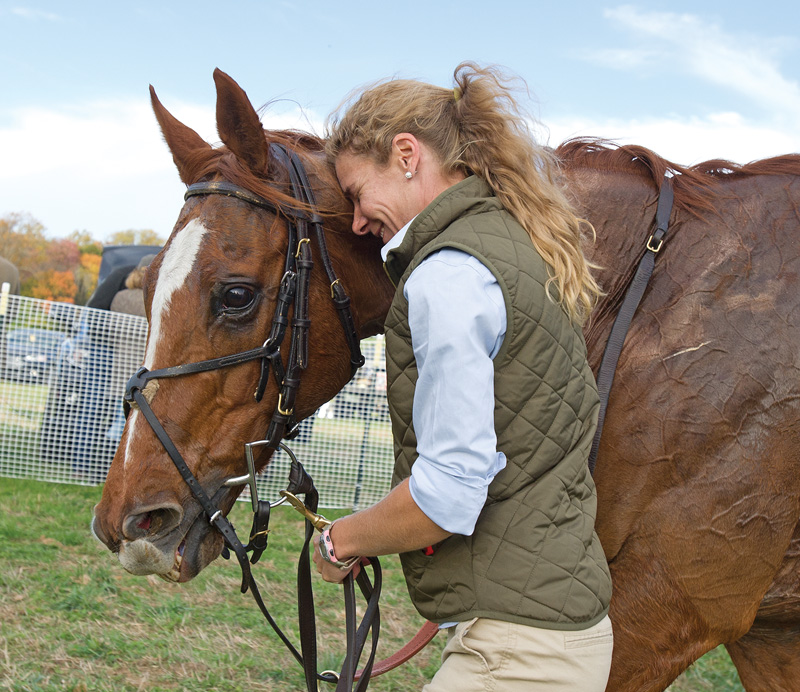 Supik has worked with some of the biggest names in the steeplechase, eventing, Thoroughbred racing and hunter world, but through it all the Maryland native stays humble to her upbringing and strives to keep horsemanship and a old generation of thinking alive. The 37-year-old keeps a balance in her life by working in a number of diverse roles from training and grooming timber horses to umpiring polo games.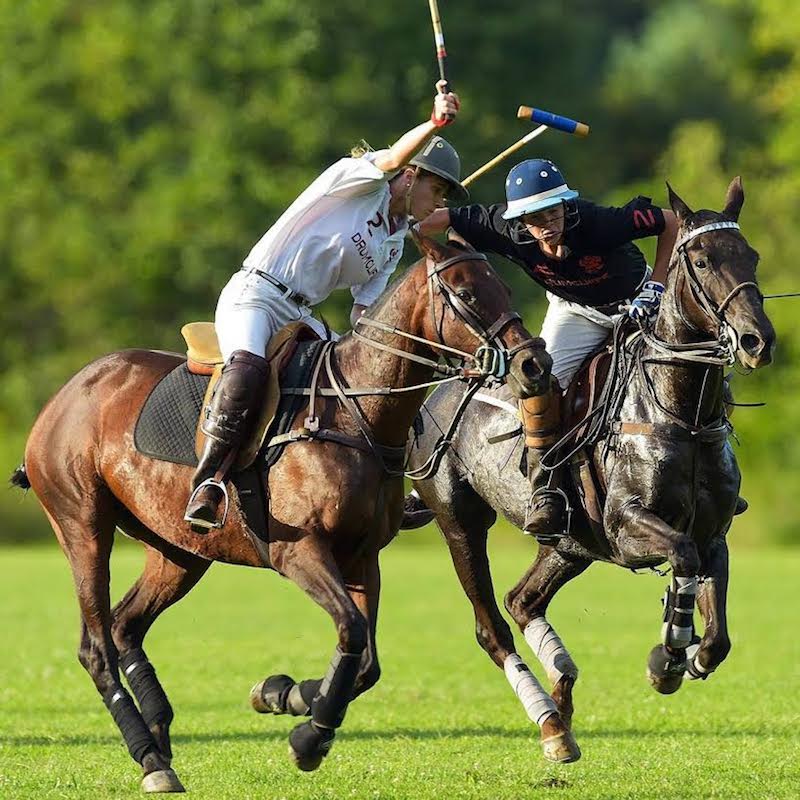 It seems that Supik was destined for the saddle—her mother, Deborah, rode hunters and jumpers professionally for a number of years on the A circuit, landing her in the Maryland Horse Show Association Hall of Fame. Beth's father trained flat Thoroughbred race horses at Pimlico (Md.) and the Timonium Fairgrounds (Md.).
Beth rode before she could walk and was only allowed to show once she was potty-trained. Applying what she learned growing up, Beth is driven by her passion to carry forward the longstanding tradition and history of Maryland's steeplechase racing.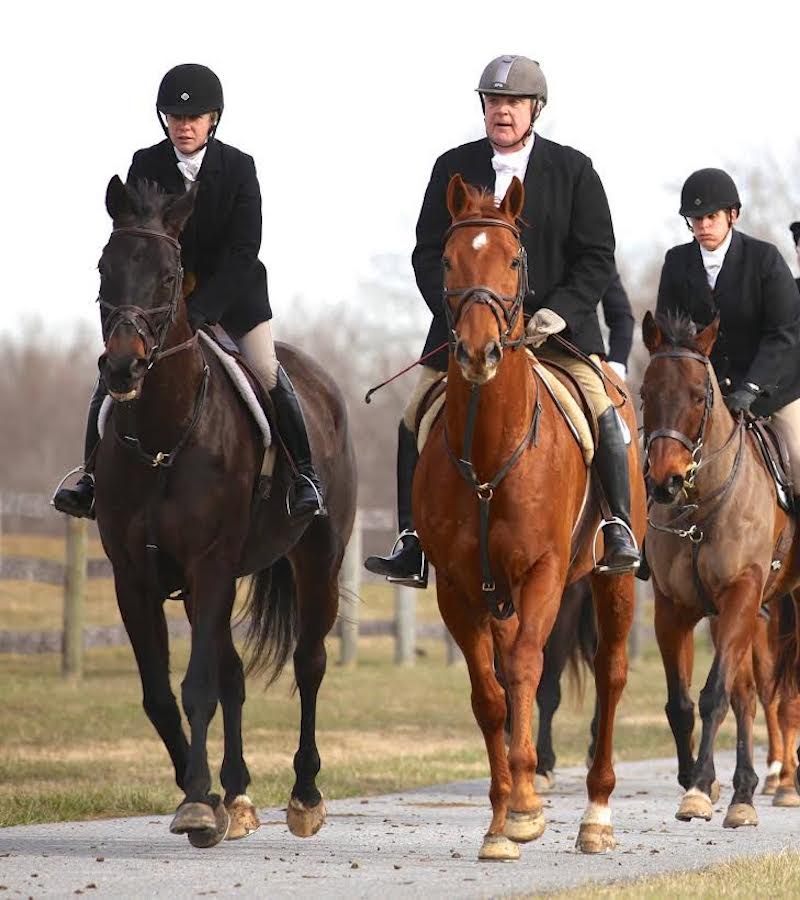 "Growing up it was very normal for my mom to load up a six-horse trailer with horses and ponies, go to Pimlico to gallop the Thoroughbreds, and then go to a local show to compete," Beth said. "I learned at a very young age that the horses always came first, that was engraved in my head."
Currently riding and grooming full-time for trainer Bruce Fenwick, Beth additionally part-time trains timber horses for legendary owner Irvin S. Naylor and Cyril Murphy. Along with assisting to retrain off-the-track Thoroughbreds, she has helped train and groom some of the most successful timber horses in the Mid-Atlantic. She finds that her background in showing helps in helping to train the horses to jump well.
"Timber racing incorporates show jumping and flat racing," Beth said. "When I bring horses to the paddock before a timber race it is about keeping the horse moving forward and not trying to muscle around with their faces. Similar to working with eventing horses before cross-country, I try and keep them quiet and focused. I give them a pat out of the paddock and say good luck and safe ride."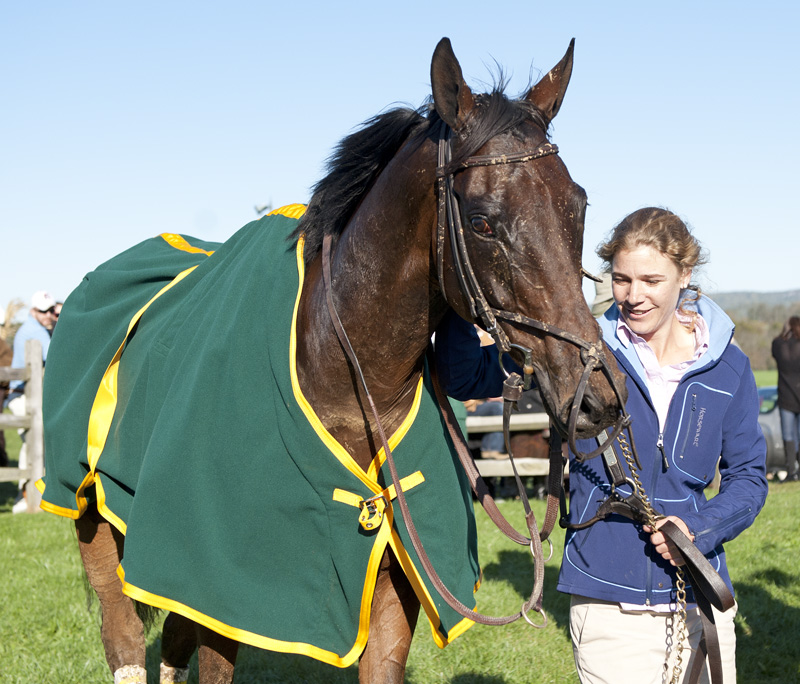 Beginning in 2005, Beth was lucky to work grooming for Olympic eventer Phillip Dutton. When Dutton focused his attention on the 2008 Olympic Games in Hong Kong, Boyd Martin took over Dutton's mounts, so Beth went on the road with Martin and Dutton's horses.
"I am humbled that I have had some of the greats teach me along the way," Beth said. "Phillip [Dutton] taught me to let the horses be horses. Just go in the stall when you have to. I give the horses their space before a timber race and let them figure it out. Nothing I do on the ground or with my horses is my own design, it has been gracefully taught to me by some amazing riders."
With the spring steeplechase season quickly approaching, Beth is working to get renowned timber horse Ebanour, a 10-year-old Irish-bred chestnut Thoroughbred gelding owned by Naylor and trained by Murphy, back into his top form. Ebanour, who Beth calls a horse of a lifetime, has an impressive resume winning the Pennsylvania Hunt Cup and the Virginia Gold Cup in 2016 after a victory in the My Lady's Manor (Md.). In 2015 the seasoned gelding also won the renowned New Jersey Hunt Cup in Far Hills, N.J.
"I started out by jump schooling Ebanour," Beth said. "I pretty quickly asked Irv and Cyril if I could go racing with them. As far as getting a seasoned horses like Ebanour ready for the approaching season, it's always back to basics this time of year. The focus is a slow rhythm and keeping his mind just a tick slower than their feet, allowing the jump to come to him. These timber horses know how to run and jump, so it's important to keep their minds settled, especially as they get increasingly fitter."
Inspired by the old names and history of timber-racing and foxhunting, Beth still finds the same enthusiasm and excitement heading to the races and hunts as she did when she was a young child. Eager to see how the horses she is working with apply what they learned from last year to the upcoming season, Beth continues to train through the winter and love what she does.
"A majority of the top class horses I've been honored to work with on the ground or in the saddle are complicated individuals," Beth said. "They each have their quirks and uniqueness with different things that make them tick. Every horse I have worked with has taught me patience, tolerance, courage and how to tailor a program/routine so that it suits each individual. The goal is to keep them content, confident and competitive. I'm very grateful and lucky to say that I love what I do and do what I love."
This is an article in Groom Spotlight, a new series of groom profiles. Make sure to follow www.coth.com and like the Chronicle's Facebook page to see them posted. If you know a fantastic groom you'd like to see appear in this series, email msorge@coth.com.