The Plains, Va.—July 7
After 46 horses and riders cantered down centerline today at the FEI Eventing Nations Cup CICO*** at the Brook Ledge Great Meadow International, Great Britain leads the team standings on 97.7, while the United States is second (103.0) and Canada third (108.9).
Kim Severson and Cooley Cross Border put in a typically lovely test to score a 28.3 from judges Christian Landolt and Jo Young.
She won't have long to rest on her laurels though as show jumping is set to start at 4:45 p.m.
Switzerland's Felix Vogg and Colero are in second (28.8), while Canada's Jessica Phoenix and Pavarotti are third (29.5). Two other pairs, Great Britain's Ben Hobday and Shadow Man and Allison Springer and Lord Willing, scored in the 20s, with a 29.7 and 29.8, respectively.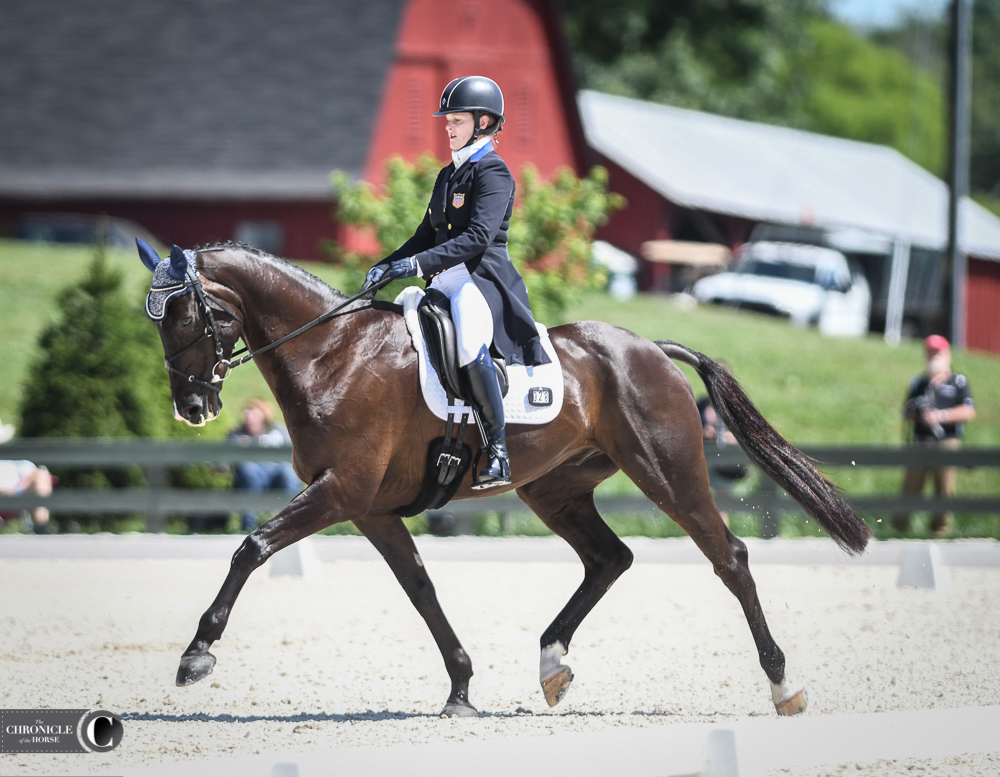 Severson brought "Crossy" to Great Meadow as his first run back after finishing his first four-star at Land Rover Kentucky this April. They've been named to the Nations Cup team at the Aachen CICO*** (Germany) in two weeks, so Severson's unsure whether she'll run cross-country tomorrow due to a few hard spots on the back of the cross-country course.
"He was good," she said. "I mean, I had some good stuff, some stuff I need to work on for his first time back since Kentucky. It's a good place to start. The big plan for this month is Aachen. It's nice to have such a lovely arena to ride in, and I was very pleased with him today."
Watch Severson's test, courtesy of USEF Network.
Severson, who's based about an hour away near Charlottesville, Virginia, understands that the ground in Virginia can be hard this time of year, so she plans to watch a few horses run tomorrow to see how it's riding.
"I was going to kind of wait and see how the ground on [the back] part of the course looks for tomorrow," she said. "We know that Cross doesn't really love hard ground, so I think I need to wait and see. My plan was to run here. Some parts are fantastic out there, some parts, I've gotta see what it's like tomorrow."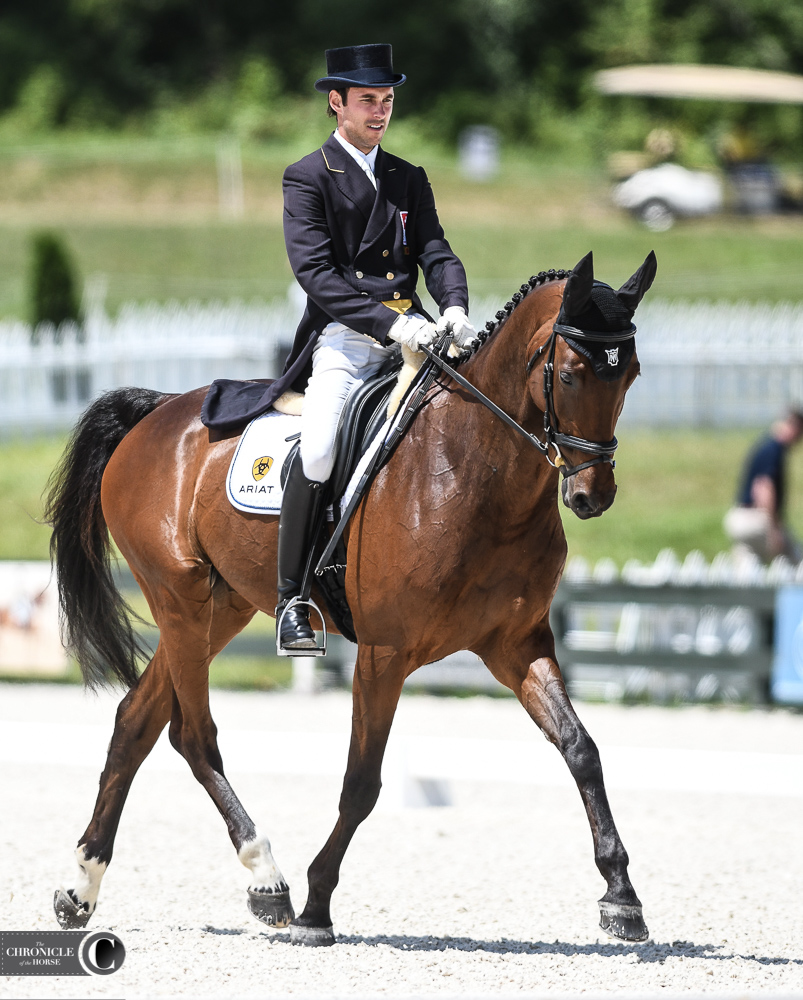 Vogg, who's just been named to Switzerland's team for the FEI World Equestrian Games (North Carolina), is planning to ride a combined test with Colero this weekend, then head to the Bromont CIC*** (Canada) in August as a final prep run.
"The atmosphere is not like Kentucky maybe but still something going on, and that was really good for the horse," he said. "He was really good today. I was a little bit surprised about him because normally he's shy in the ring. Today I was a bit too shy. The mistakes, they were on my side instead of his side."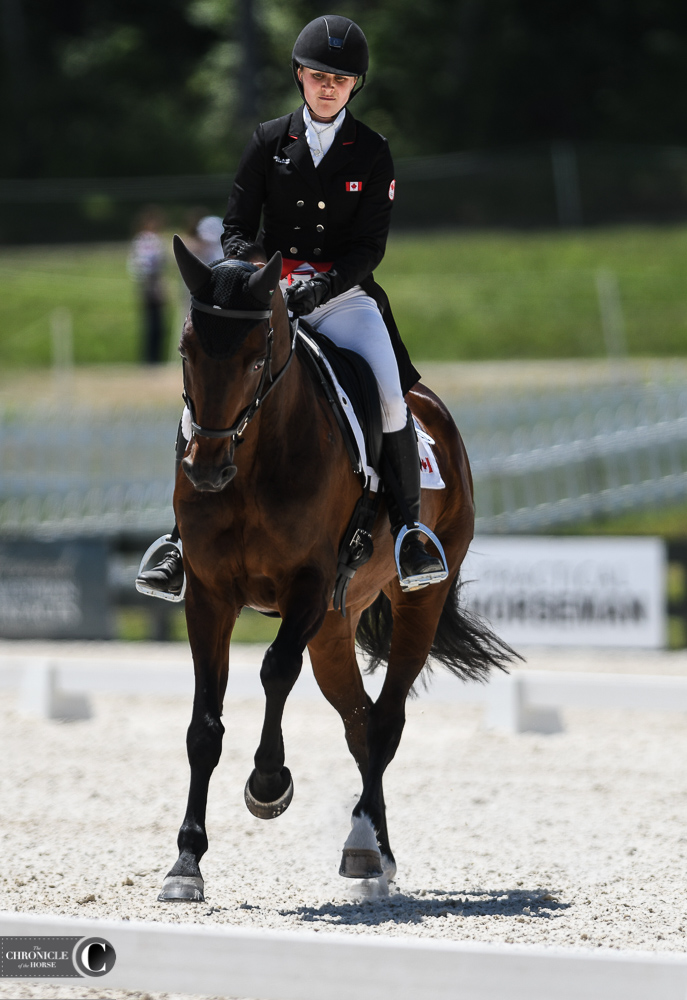 Phoenix has led the dressage at Great Meadow before with her longtime partner Pavarotti, and she was thrilled with his test today.
"I could not have been happier with Pavarotti today," she said. "He's such a competitor, and we're just getting to the stage in our career where we go out and have fun. He so consistent and just loves going into the ring and showing what he can do. There's still definitely some parts in the test we need to work on and get smoother in, but overall I was so proud with the way he carried himself. I think it's some of his best movement ever, so I was really proud of him."
Scores will be tight for tonight's show jumping over Marc Donovan's course, and riders will set out on tomorrow's Mike Etherington-Smith-designed cross-country course looking to beat the 6 minute 34 second optimum time.
USEF Network will be live streaming the event.
For all of the Chronicle's coverage, click here.
For scores, click here.
For a course walk, click here.
For a schedule, click here.