Washington, D.C.—Oct. 25
It was the most-anticipated night of the year: the Washington International Horse Show Barn Night! The $35,000 International Jumper Accumulator Costume Class packed the stands full of fans young and old alike, excited to see their equestrian idols battle for the win while decked out in creative costumes. The 15 riders in the class earn points for each fence jumped and have the option to jump the Joker fence for 20 extra points if they make it over—but the loss of 20 points if they knock the rail.
Brian Moggre, 17,  wasn't intimidated by the fact that he was the youngest rider in the class. He rode an electrifying round aboard MTM Flutterby to win in a "Grease"-inspired costume. Catherine Tyree rode Catungee to second place, trailing by 0.27 seconds, and Andrew Kocher and Quarto Mail closed out the podium in third.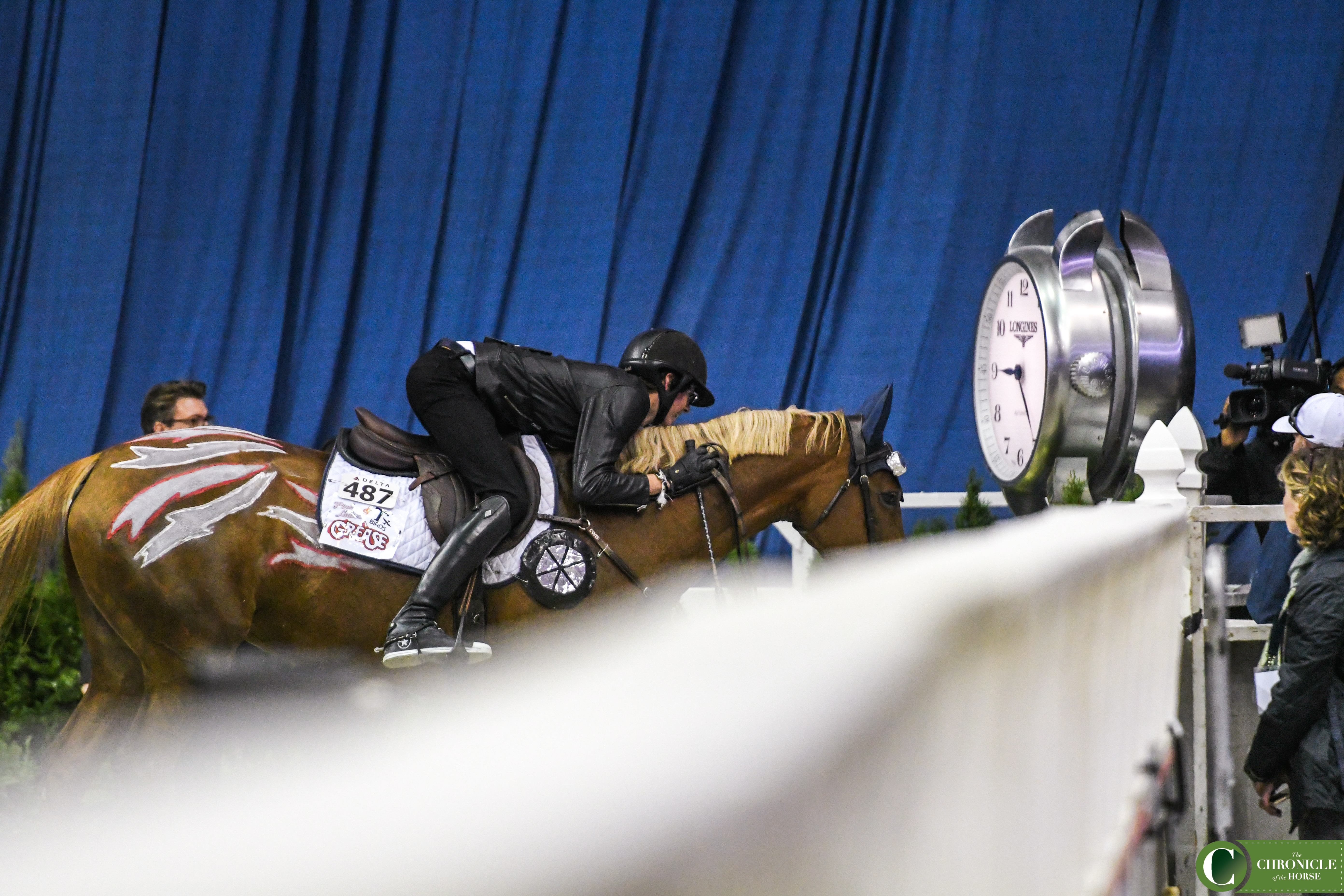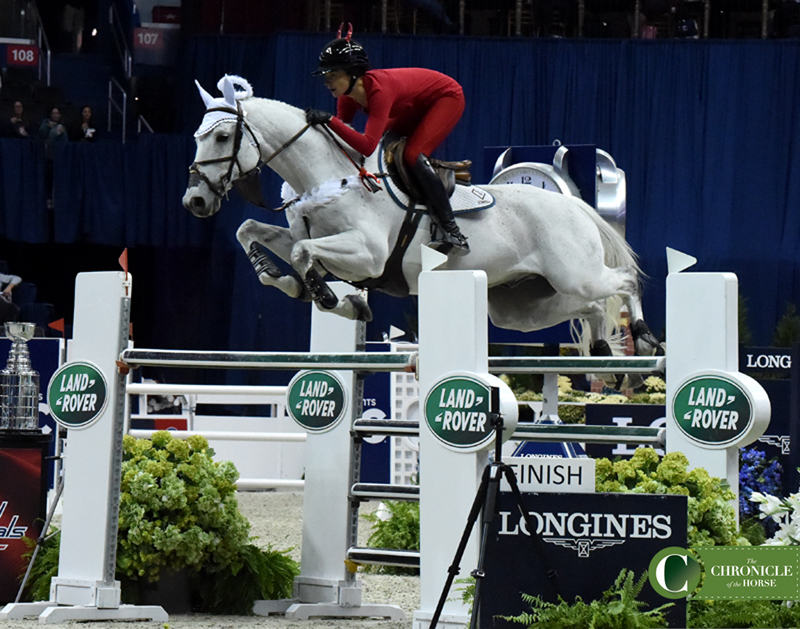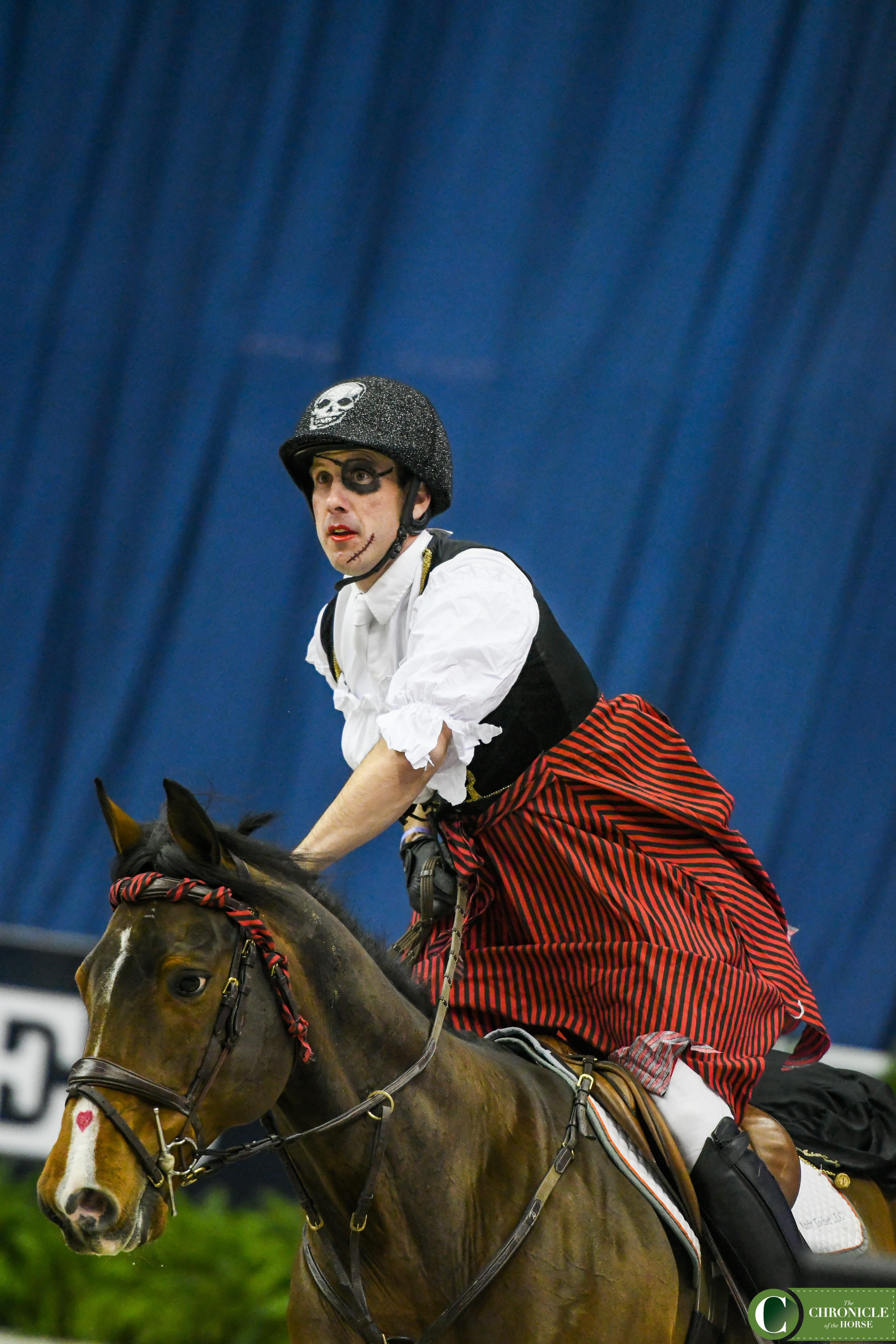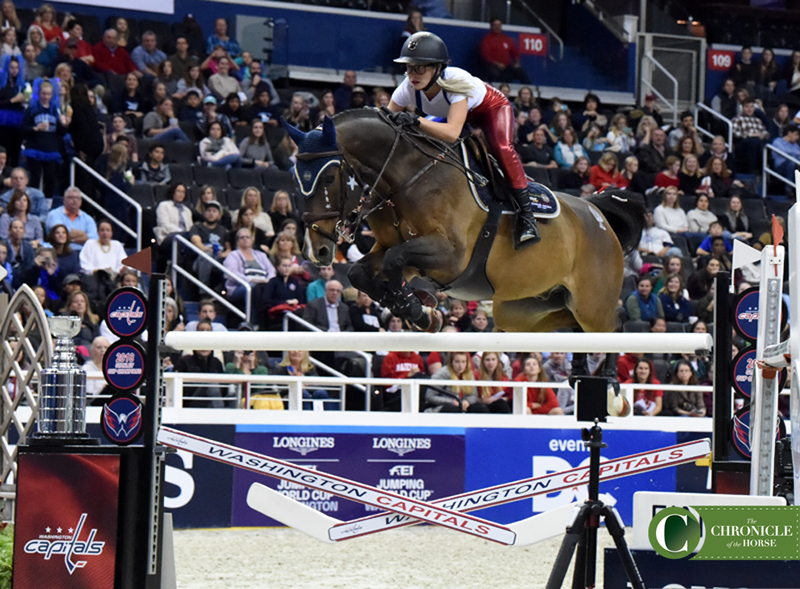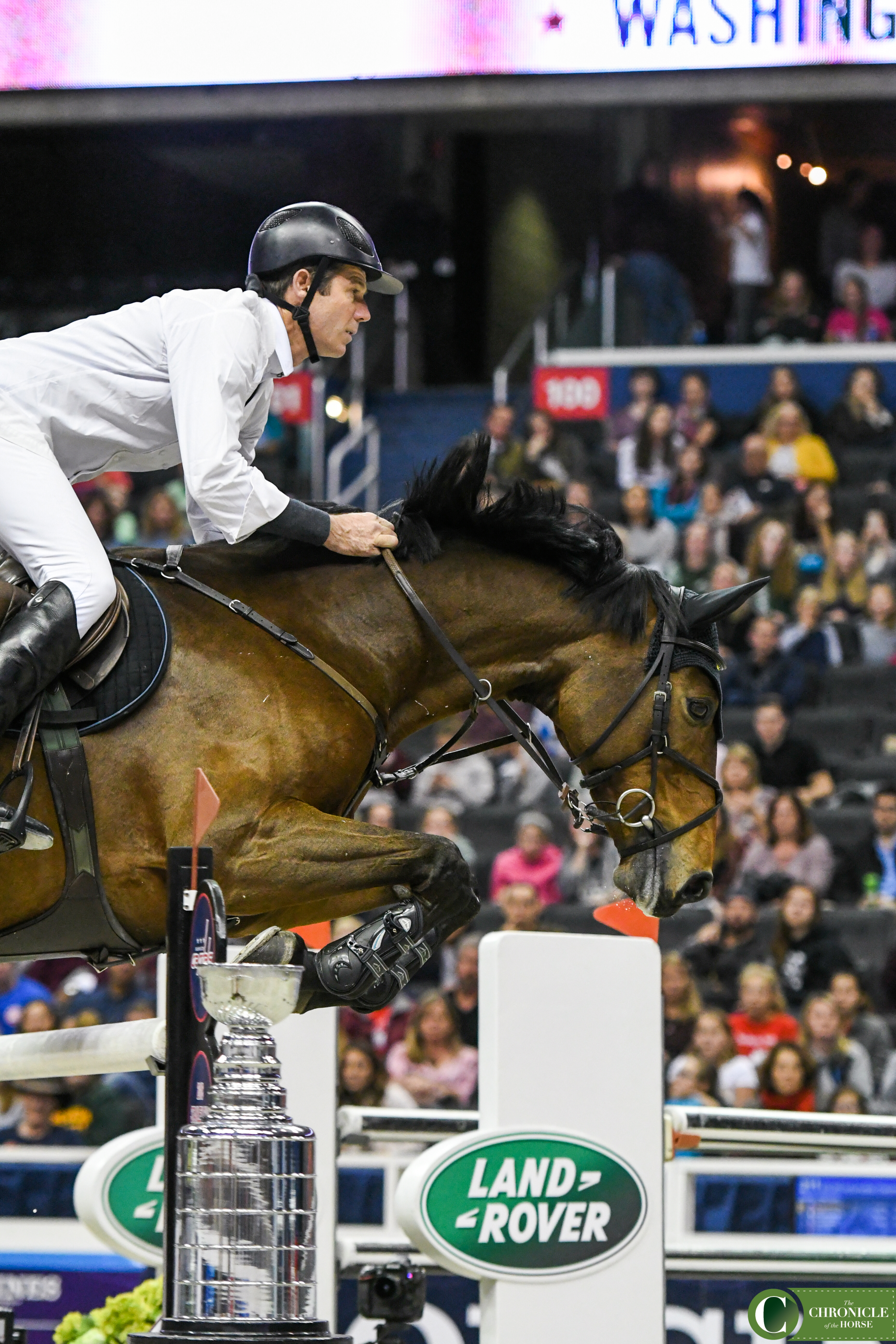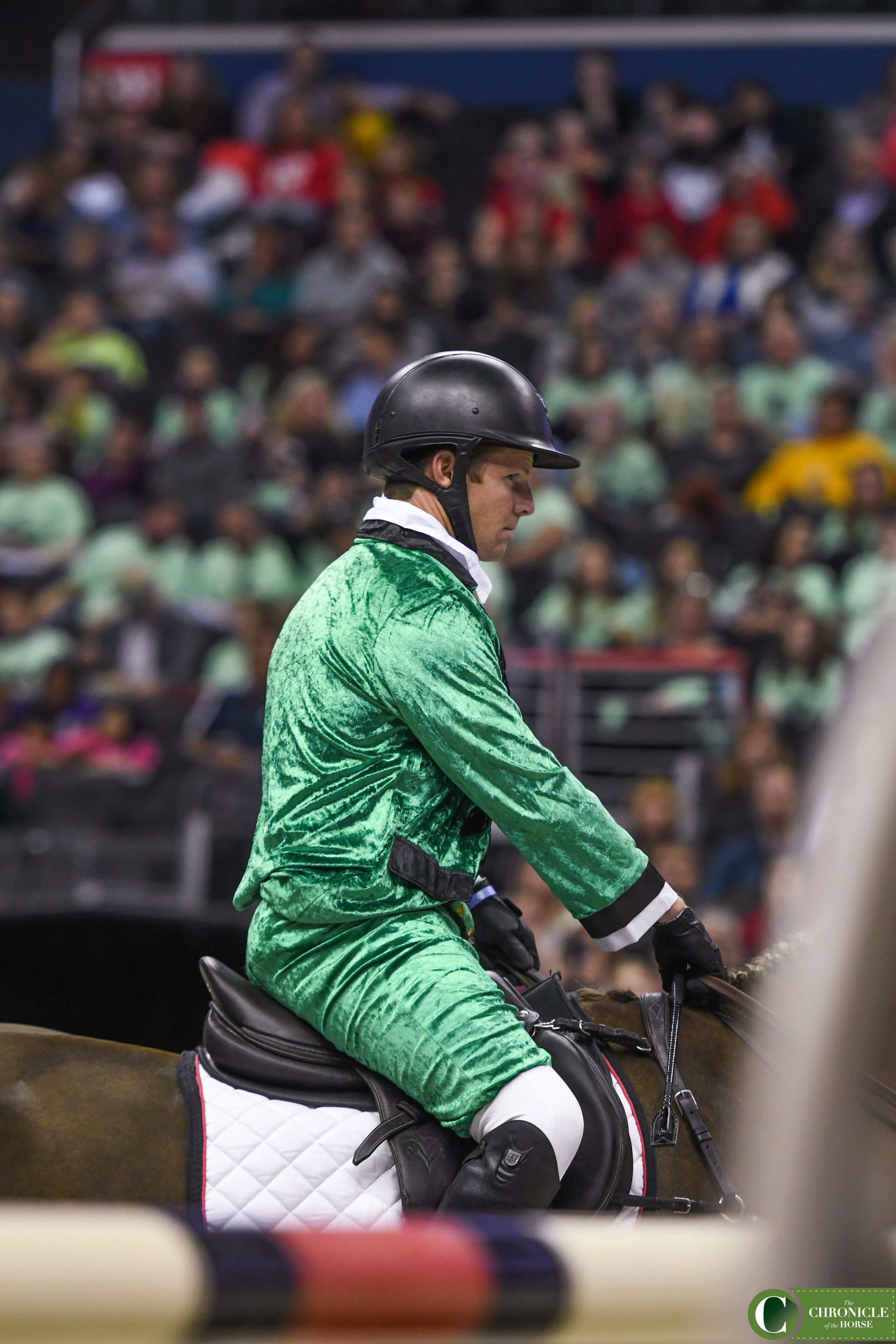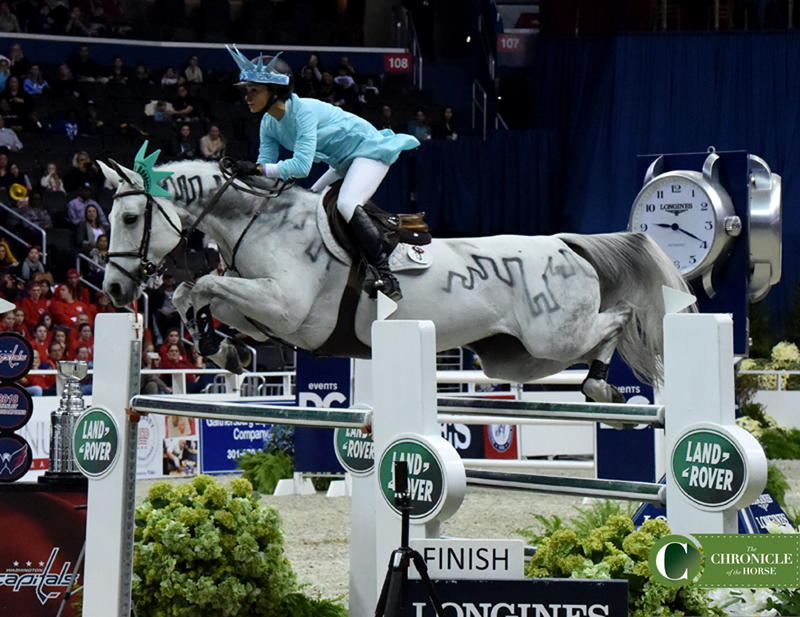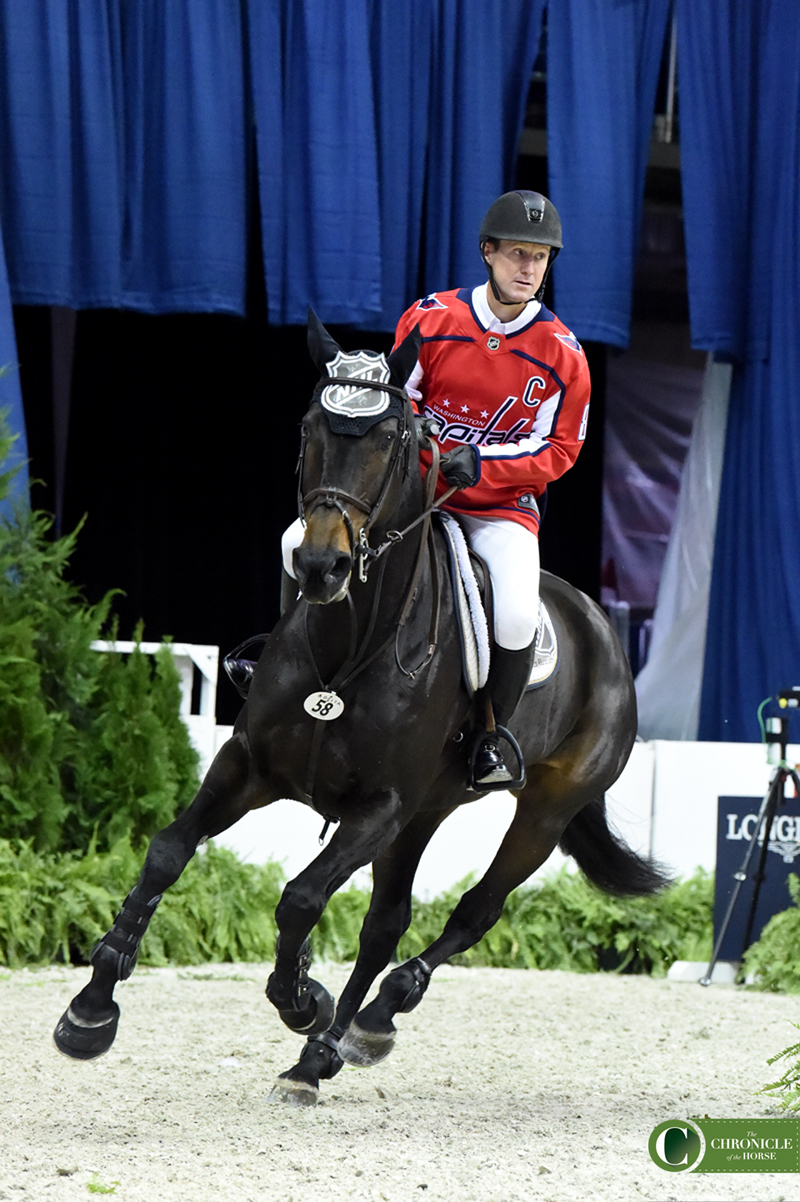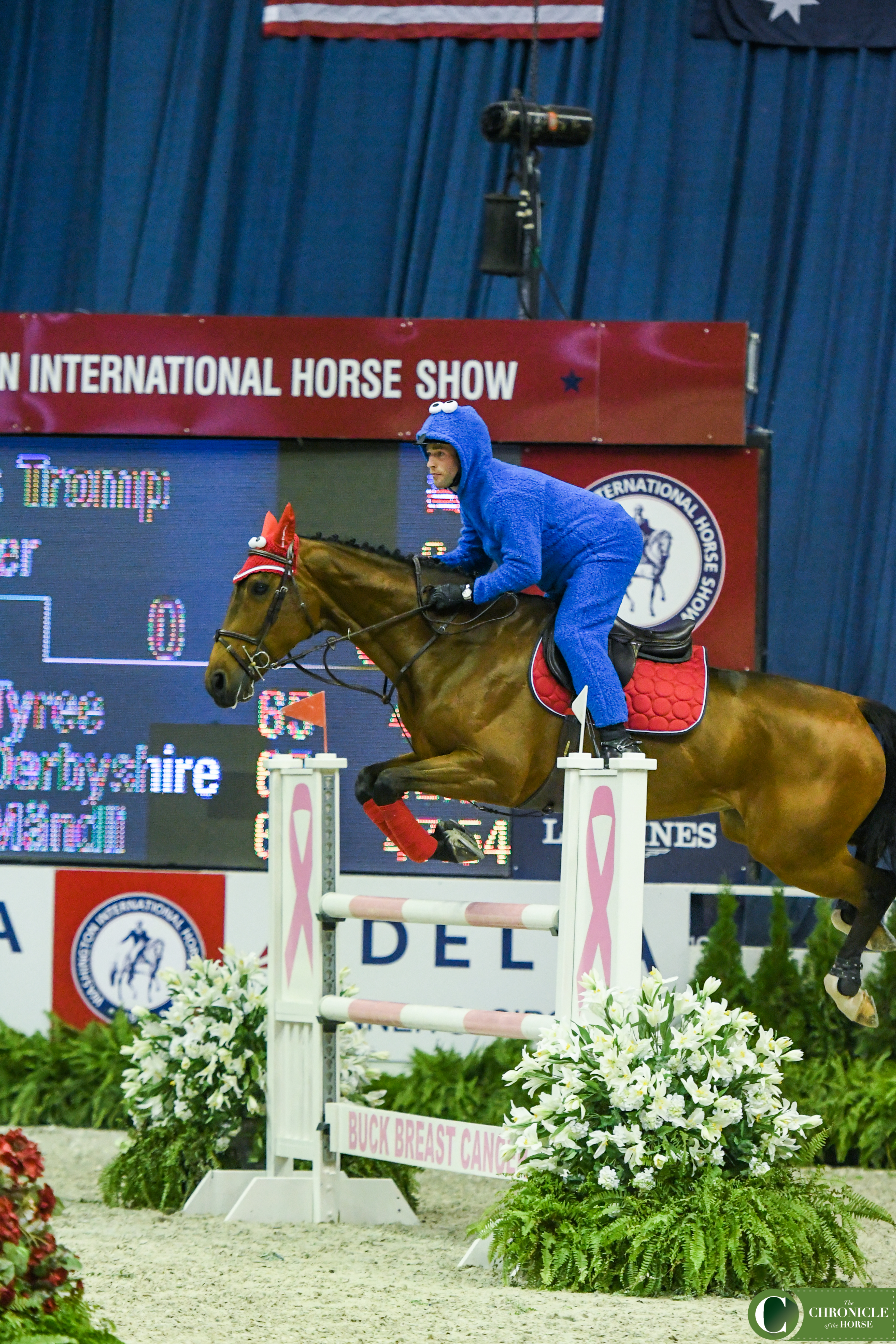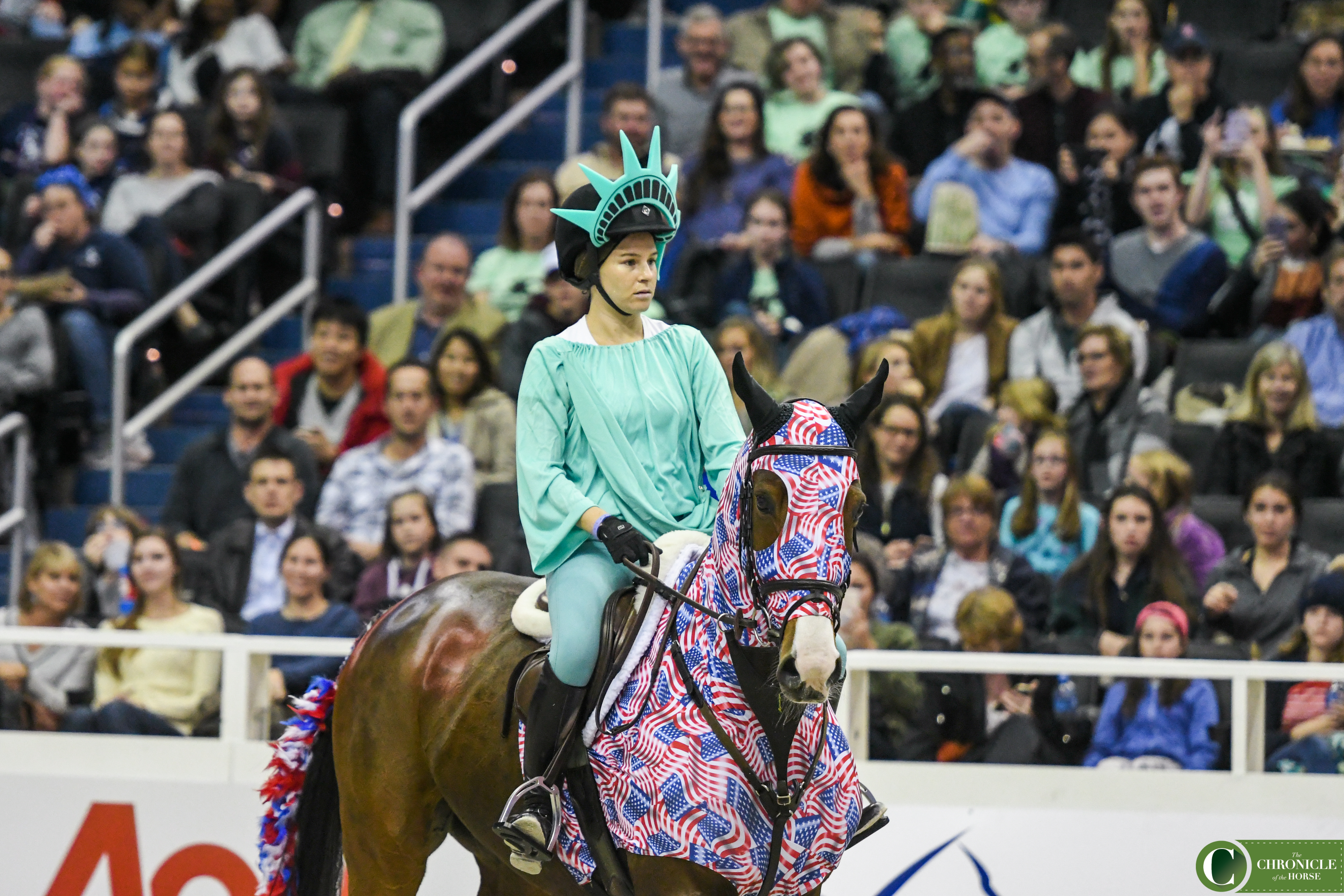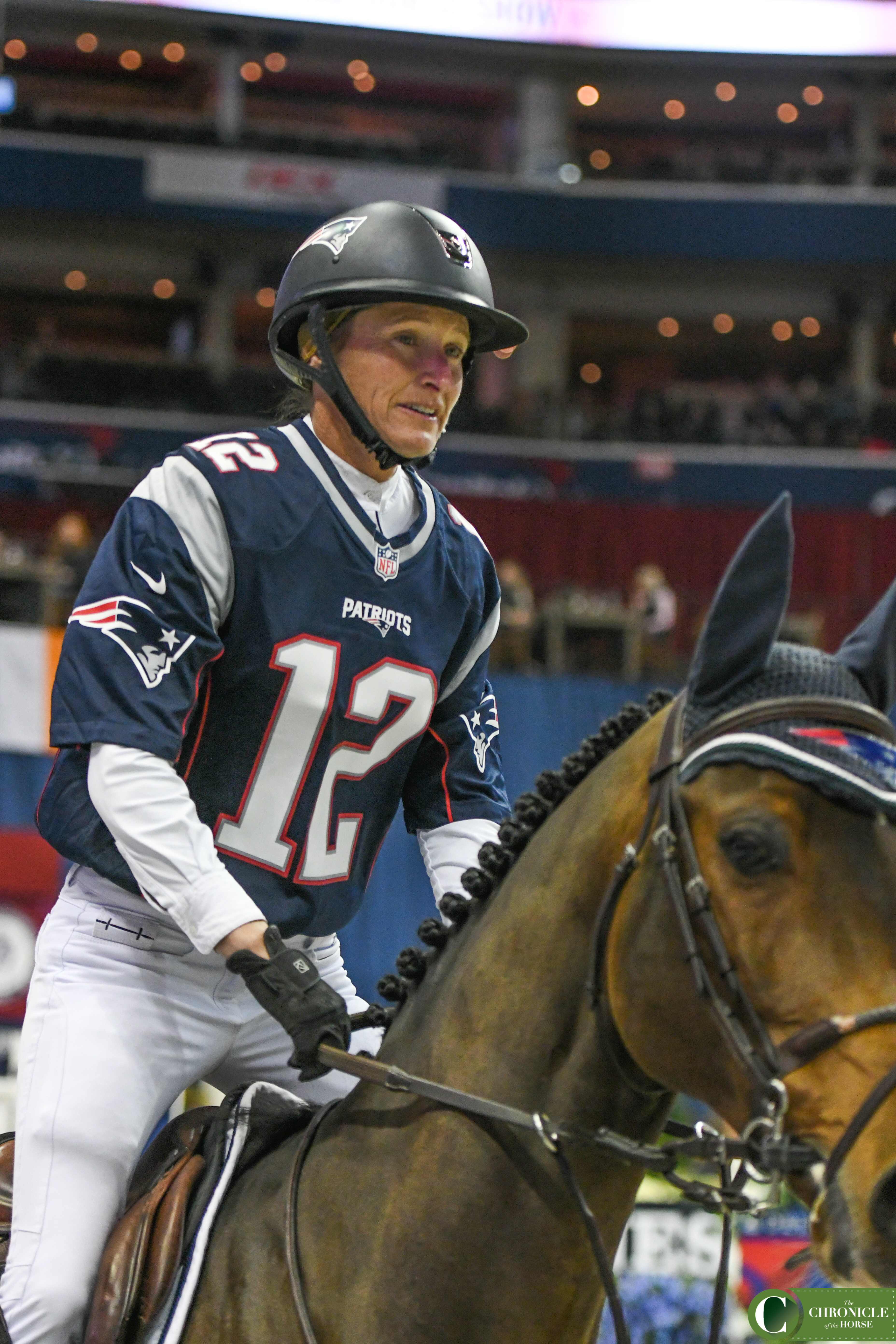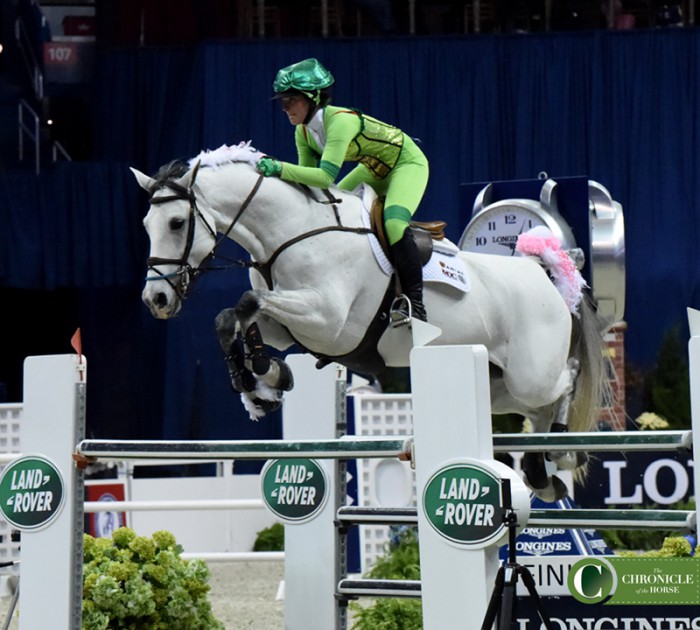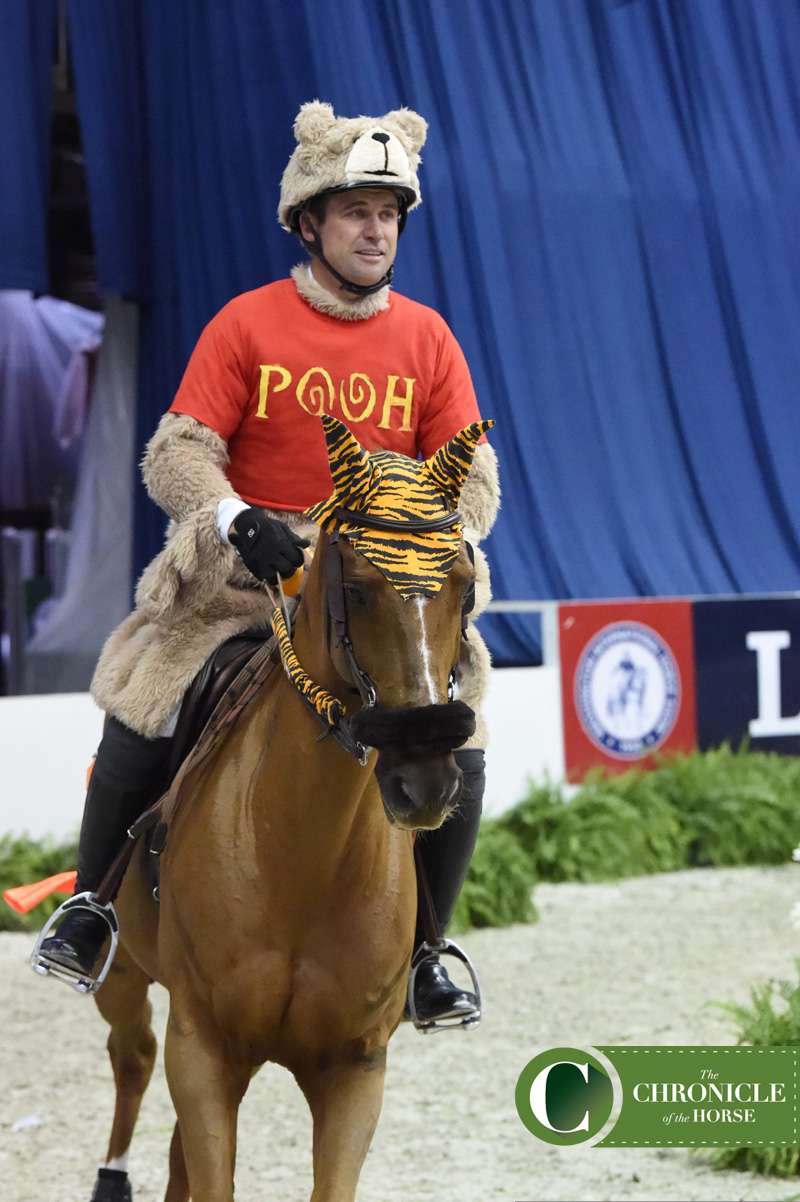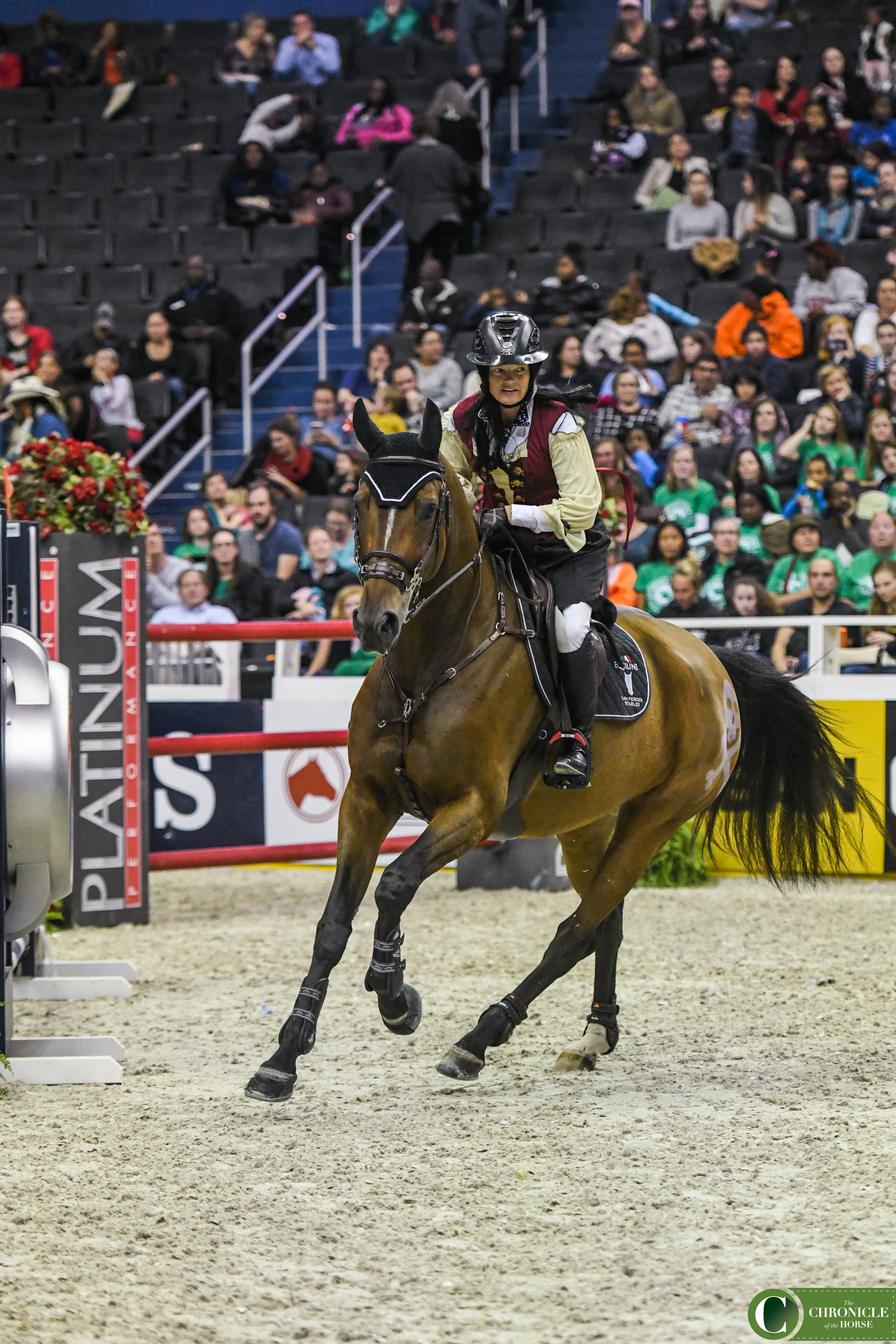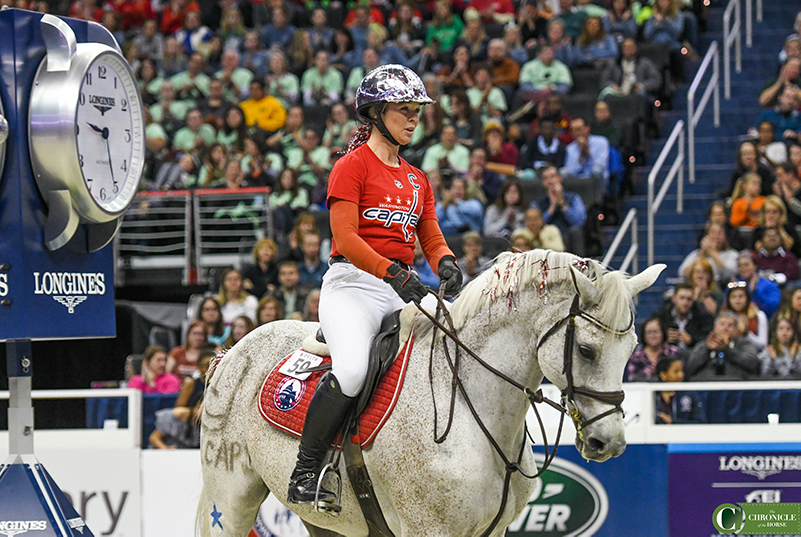 IMPORTANT LINKS:  All the COTH Washington International  coverage  |  What You Need To Know  |  live results/order of go  |  live streaming  |  show website
More in-depth coverage of WIHS will run in the Nov. 22 print issue. Subscribe today!