Rotterdam, the Netherlands—June 22
With a sparkling performance in the CDIO***** Grand Prix, Laura Graves and Verdades led the way for the U.S. dressage team to hold first place after the first of three tests that count for the final result.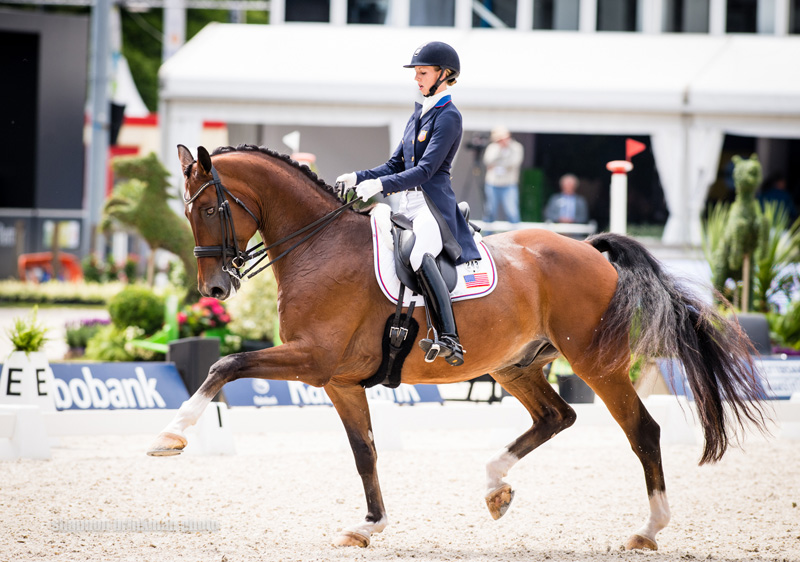 Graves and Verdades scored 79.46 percent in the Grand Prix—the highest score of all the Rotterdam competitors. Olivia Lagoy-Weltz backed that up with a 74.58 percent, which claimed third individually, and Kasey Perry-Glass finished up in ninth individually with Goerklintgaards Dublet (71.56%).
The Dutch team is right behind them, with a total of 222 to the U.S. total of 225.6. Madeleine Witte-Vrees was the stand-out of the Dutch team, riding Cennin to a score of 75.66 percent and into second place individually. And Sweden sits in third place with 212.4 total.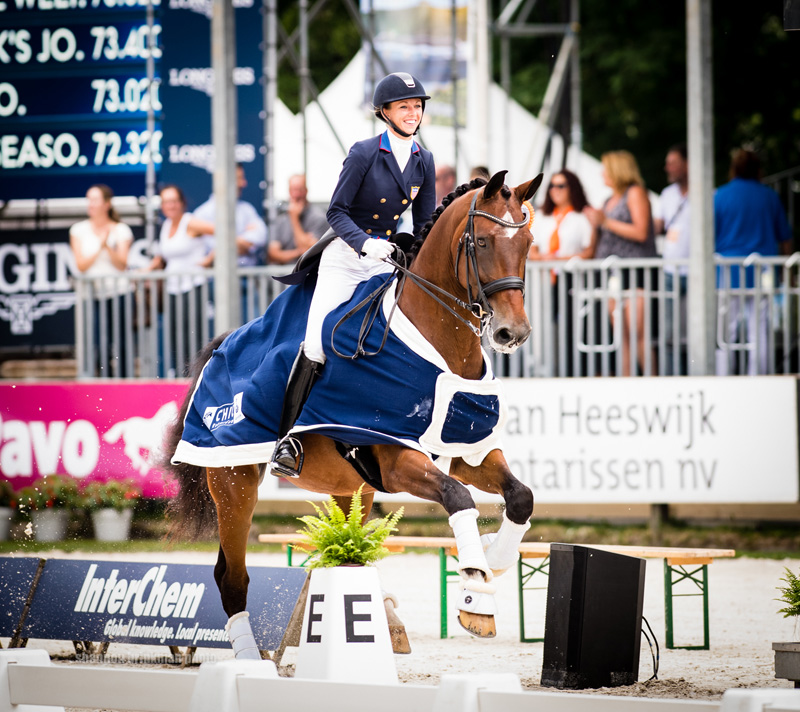 The U.S. effort got off to a rocky start when the first team member to ride, Dawn White-O'Connor on Legolas 92, was eliminated mid-test. She was in the middle of her second extended trot on Steffen Peters' former ride when the judge at C, Hans Christian Mattheson, rang the bell after he perceived unevenness in Legolas' movement.
The Rotterdam dressage Nations Cup continues with the Grand Prix Special and freestyle on Saturday, June 24.
Important links: Full team standings post Grand Prix  |  Full individual Grand Prix results  |  All Rotterdam CHIO results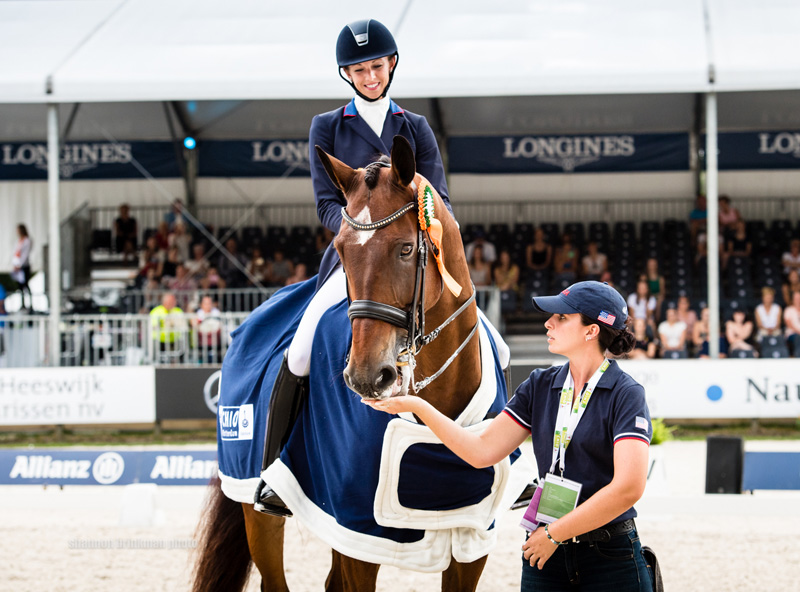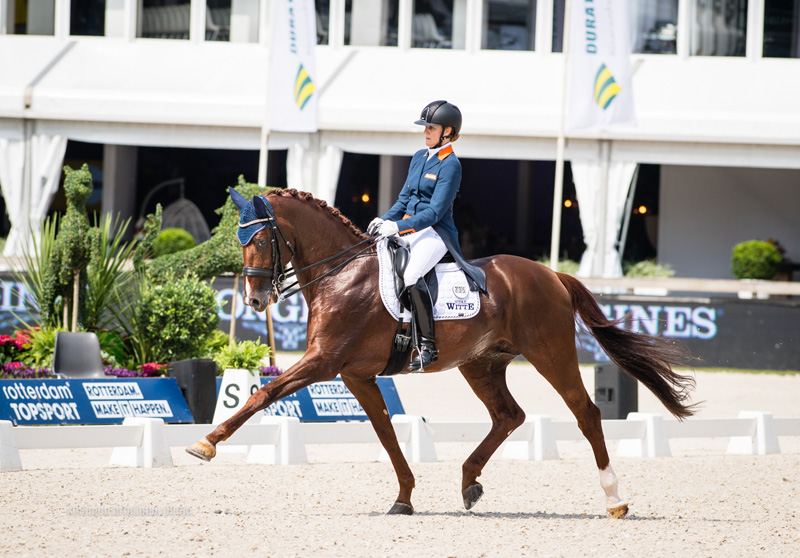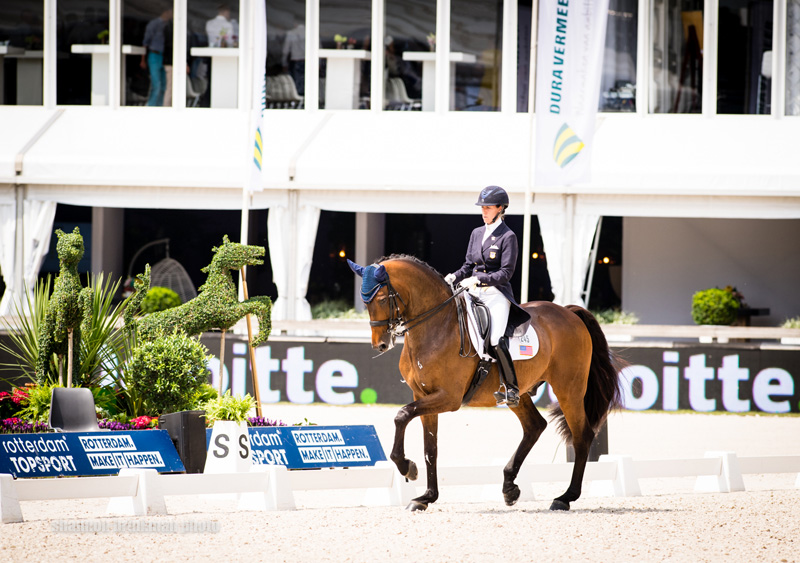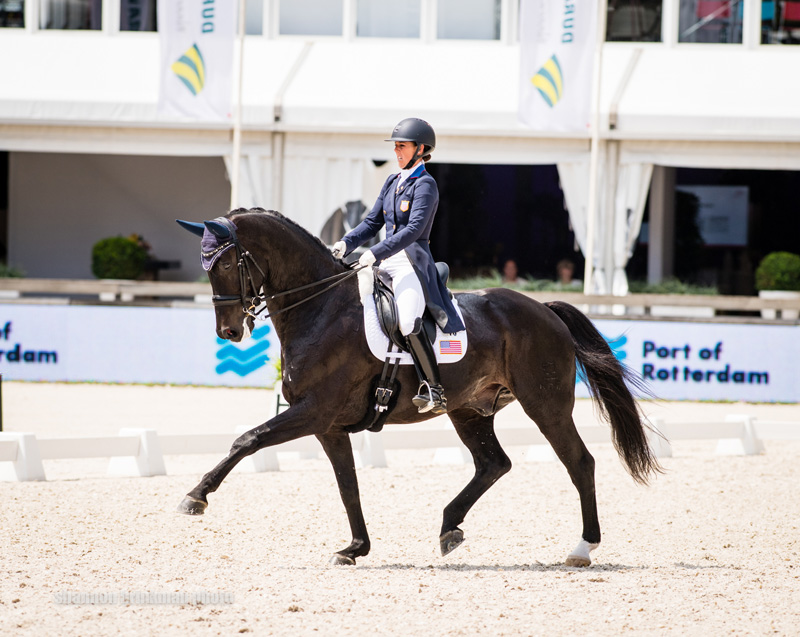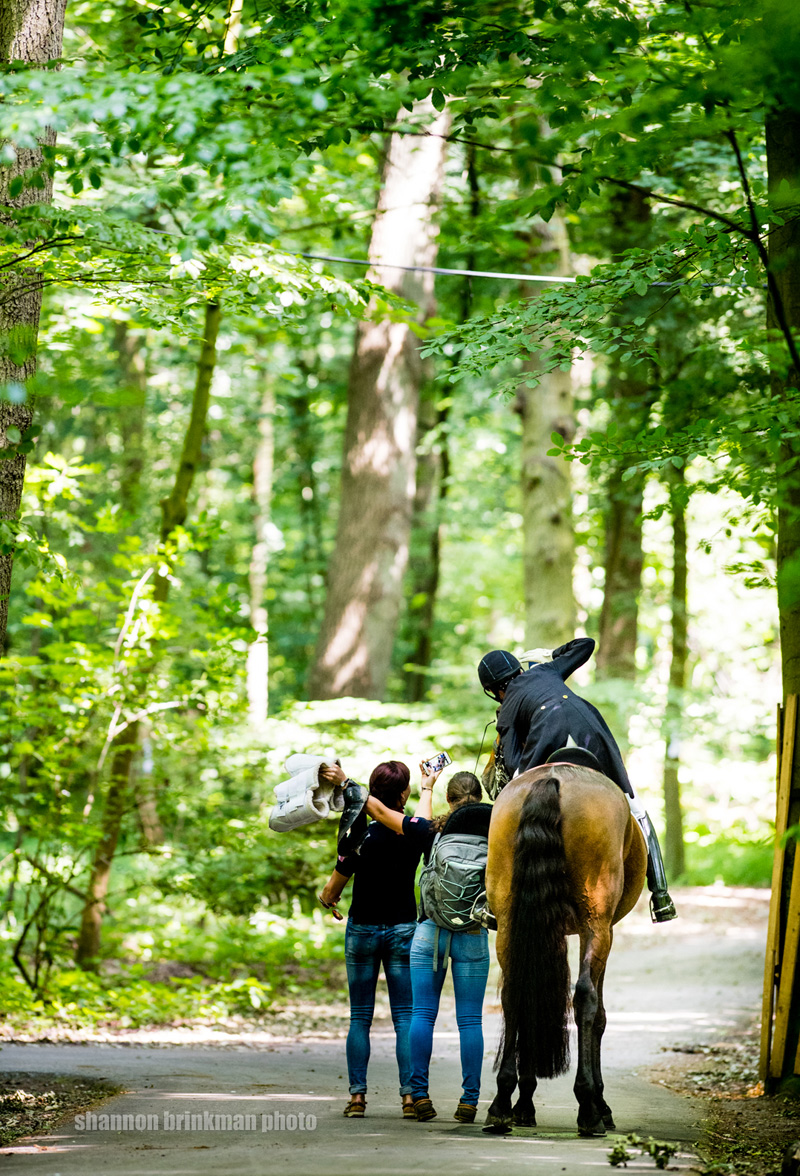 2017 Rotterdam CHIO Dressage Grand Prix
Molly Sorge / Jun 23, 2017 8:15 am