Wellington, Fla.—Feb. 8
With the FEI World Equestrian Games (North Carolina) on her radar, Laura Graves has been working on fitness at home with Verdades.
She was able to put her plan to the test today in the CDI***** Grand Prix for the freestyle at the Adequan Global Dressage Festival as temperatures hovered in the low 80s with high humidity, and "Diddy" was raring to go.
Graves, 31, came ever so close to 80 percent, a feat she accomplished twice last year in the Grand Prix test, scoring a 79.54 percent to take the win with an energetic test. She even had her hands full in the victory gallop.
"We have to gauge our horse's stamina when it comes to warmer weather, and I maybe underestimated how fit my horse is today," she said with a laugh. "There wasn't a second where it felt like he was tired. That was nice to know. Obviously we're aiming towards Tryon this year, and knowing that he can handle it is a nice feeling."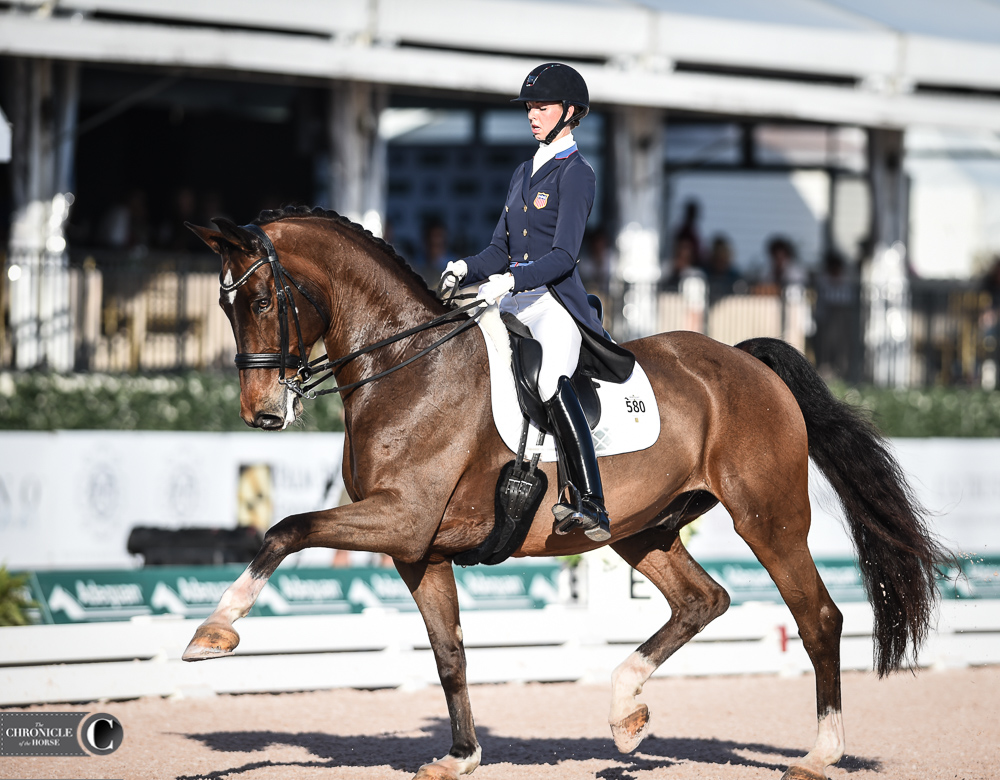 The pair earned a lower-than-usual 6 on their two-tempi changes, but Graves wasn't too concerned.
"I just felt a little hop behind," she said. "He was a little tense coming into a couple of these corners which I kind of predicted. He can be that way with the shadows, but I thought the trot tour was amazing—the first extension into the half passes, maybe not quite the 10 that we normally ride on the rein back, but it was still OK. He's just a super fun horse to ride and I'm learning that when he's like this I still have to put my leg on and keep the hind legs moving because he just likes to go. It's amazing to ride a horse every day that never says no."
Graves, from Oviedo, Florida, and Diddy, a 16-year-old Dutch Warmblood gelding (Florett AS—Liwilarda, Goya) won the CDI-W Grand Prix and Grand Prix freestyle two weeks ago at AGDF, and Graves is looking forward to trying out her new freestyle tomorrow night under the lights.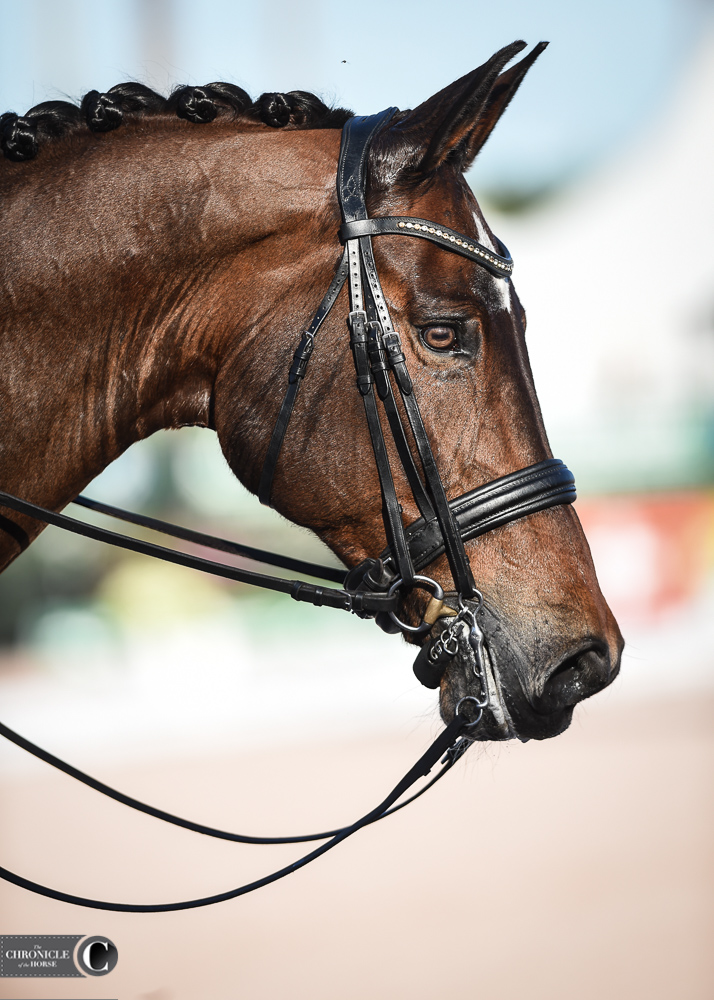 "He can be a difficult horse to settle in the atmosphere, but I embrace all these opportunities, because we can't create them at home to train in," she said. "I think every opportunity we have to train in this situation puts you a little bit ahead of the game rather than always being surprised. It can be frustrating, and it can test your patience, but at the end of the day we're so lucky to have this atmosphere because otherwise we would always be playing catch up to the Europeans who have a lot of opportunity to show in big environments like an indoor season that we don't have."
For full results, click here.
For more coverage from AGDF, click here.
To watch Graves' winning test, click here.