Aachen, Germany—July 20   
The showdown between dressage superpowers Isabell Werth of Germany and Laura Graves of the United States has been much touted by the Aachen CHIO marketing in the lead-up to the prestigious competition.
And at the Aachen CDIO***** Grand Prix they came face-to-face for the first time since placing 1-2 in the FEI World Cup Final (Neb.) in March. As in Omaha, Werth emerged victorious, but Graves is breathing down her neck.
Graves and Verdades had mistakes in the two-tempi changes. "We will try again in the Grand Prix Special," Graves said. "Mistakes simply happen. That is part of the sport."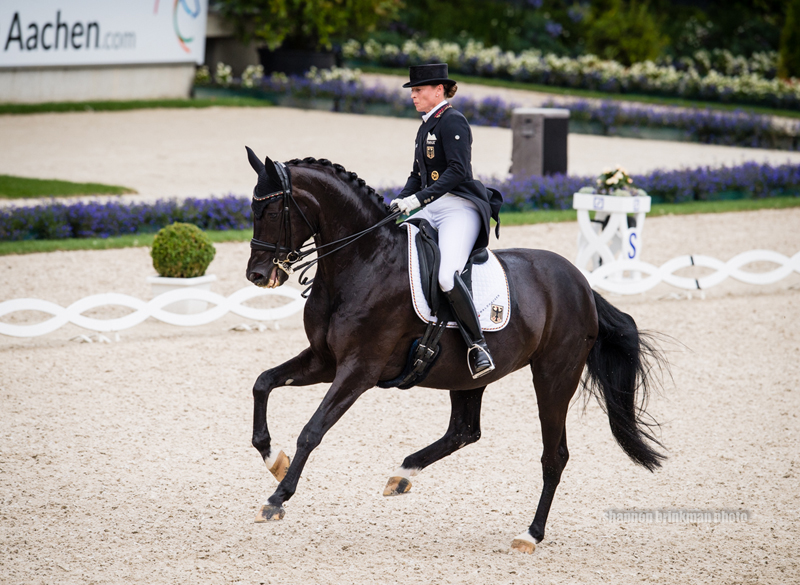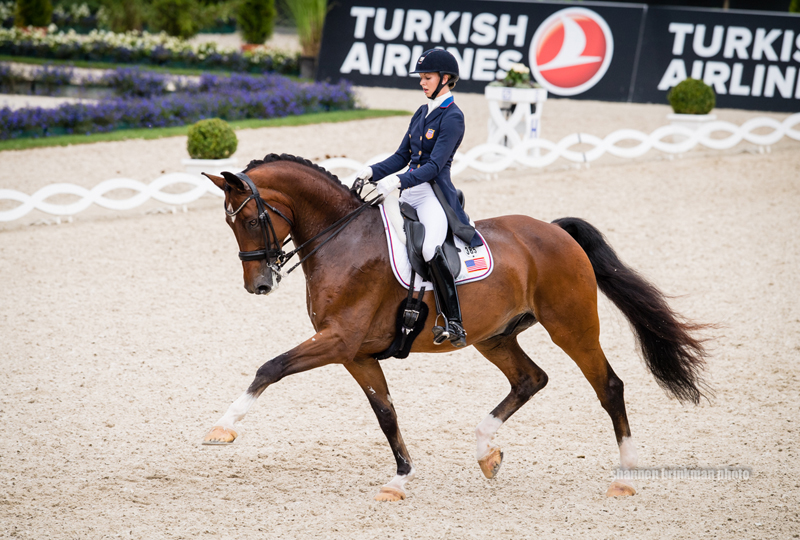 Werth's Grand Prix win aboard Weihegold OLD (83.17%) helped the German team take the lead in the Nations Cup, which is decided by the results of the Grand Prix, the Special and the freestyle.
Werth said small errors were her fault, but above all she is proud of "Weihe,"  who she had given time off after her victory in the World Cup Final in March and for whom Aachen is the first outdoor show. "She was absolute focused," Werth said.
Her teammate, the young star Sönke Rothenberger, claimed third aboard Cosmo 59 (78.75%) to help the Germans go to a 14-point lead in the Nations Cup.
He wasn't far off the 80 percent mark with his 10-year-old Dutch Warmblood gelding, Cosmo. If the rider had practised the rein-back he might actually have hit the 80-mark, the national coach noted with a grin. And then the team Olympic gold-medalist miscounted the strides in the zig-zag half-passes. "That is doubly annoying, because the marks for this exercise count double," stated Rothenberger. On the other hand, there were some absolute highlights in his test, i.e. the one-tempi flying changes, which several judges awarded him a 10 for.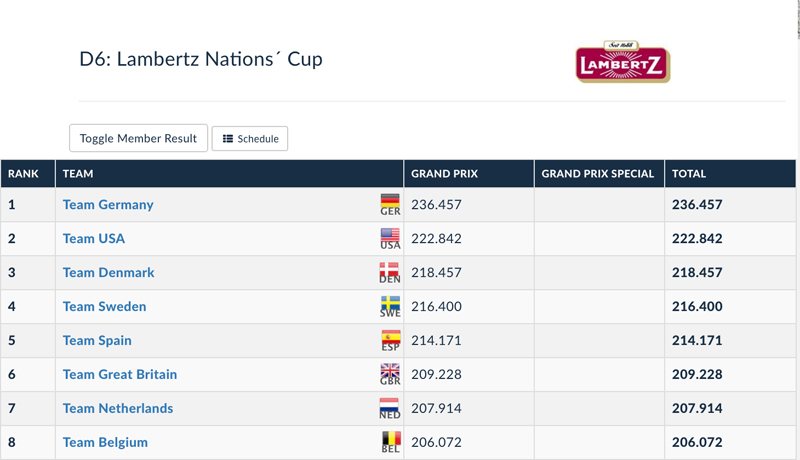 Graves' second place in the Grand Prix aboard Verdades (79.51%) helped boost the U.S. team to second place in the team standings after the Grand Prix. Adrienne Lyle and Salvino took 13th (71.81%); Olivia Lagoy-Weltz rode Lonoir to 14th (71.51%); and Kasey Perry-Glass and Goerklintgaards Dublet took 22nd (68.92%).
See full results from the CDIO***** Grand Prix.
IMPORTANT LINKS:  What You Need To Know  |  Schedule  |  Live Results  |  Direct link to Aachen stream on ClipMyHorse.tv  |  Aachen's main site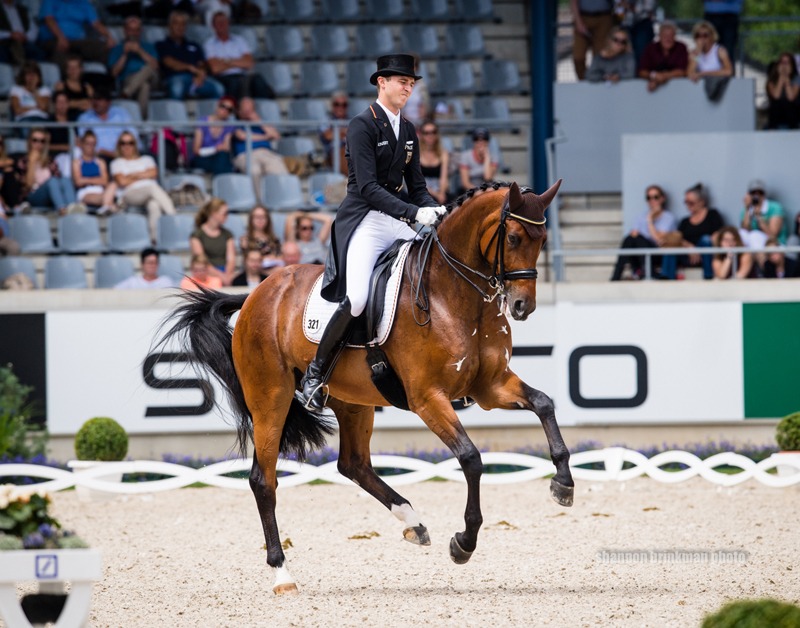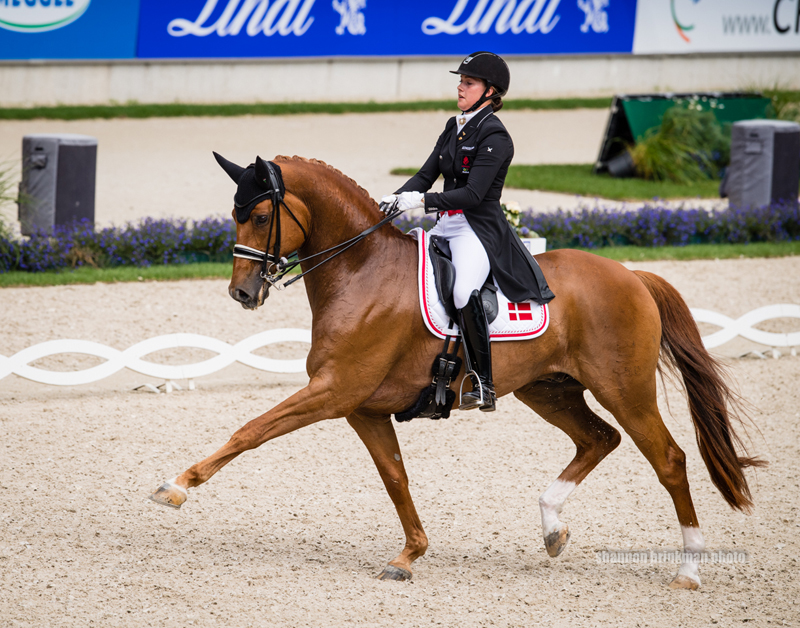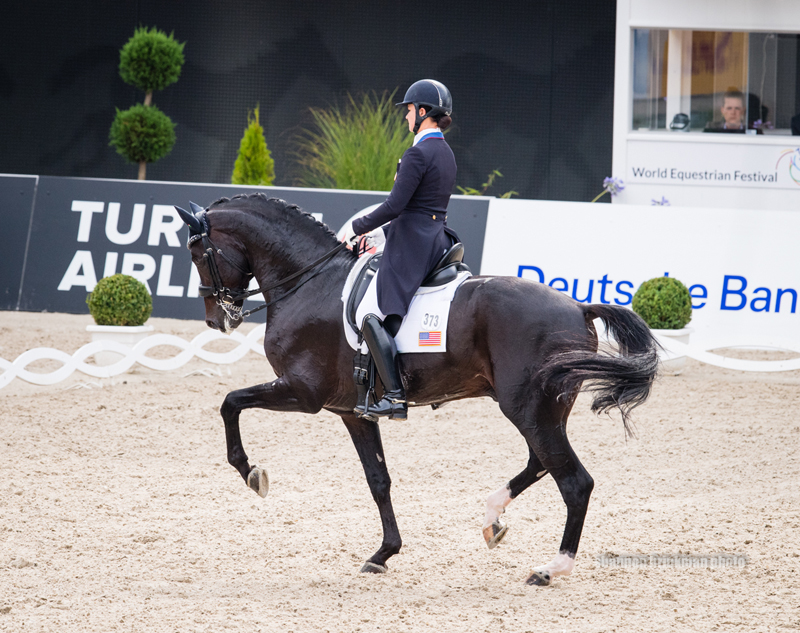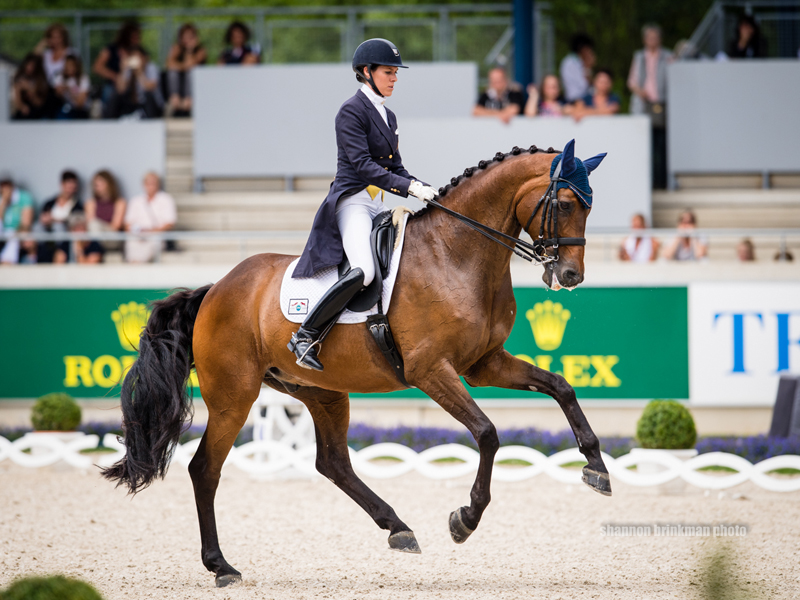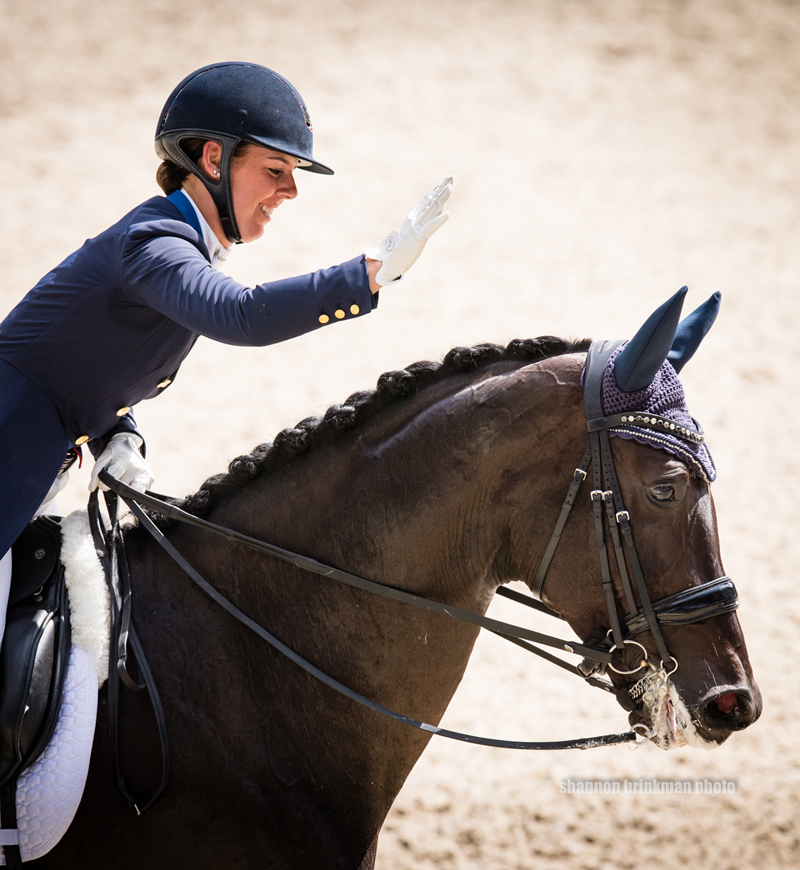 2017 Aachen Dressage Grand Prix
Molly Sorge / Jul 20, 2017 2:45 pm