Wellington, Fla.—Feb. 24  
It's not every horse and rider pair that can say they bested McLain Ward and HH Azur, but Danielle Goldstein and her mare Lizziemary get to add their names to the list after their victory in the $384,000 Rolex CSI***** Grand Prix.
"It's huge," said Goldstein, 32, said. "Winning any grand prix in Wellington is a big deal, but winning one of the five-stars is really unbelievable."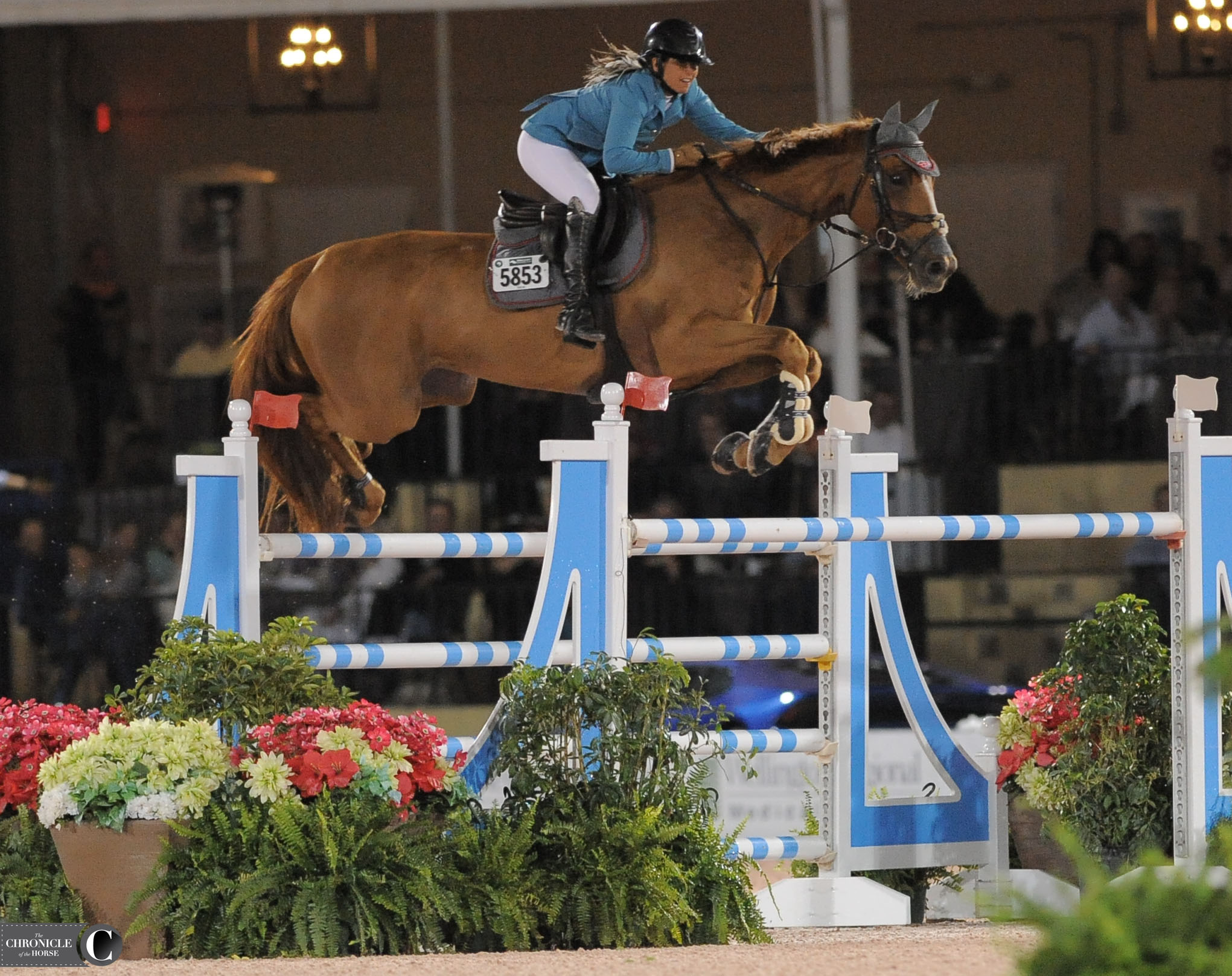 Goldstein rides for Israel, and her victory on Saturday night makes three grand prix classes in the past seven of this Winter Equestrian Festival season that have gone to Israel—fellow Israeli Daniel Bluman has won two.
"[Israel] has been building for a few years trying to get a number of riders up to this level, and it's all coming together right now," Goldstein said.
To take the win, Goldstein and Lizziemary had to out-run five other pairs in the jump-off from the original field of 40. Ward and Azur and Eric Lamaze riding Chacco Kid represented the veteran threat in the field with Brazilian rider Yuri Mansur, Russian rider Liubov Kochetova and U.S. rider Jessica Springsteen rounding out the pack on the short course.
Kochetova led with a conservative double clear on Veneno, but it held up for second place when the rest of the jump-off field pulled rails (Ward and Lamaze pulled one each to finish third and fourth, respectively). It was only Goldstein and Kochetova who logged double clears, and Goldstein's mare was faster by nearly 10 seconds.
"I thought she came out tonight and jumped beautifully," Goldstein said. "I was thrilled with her."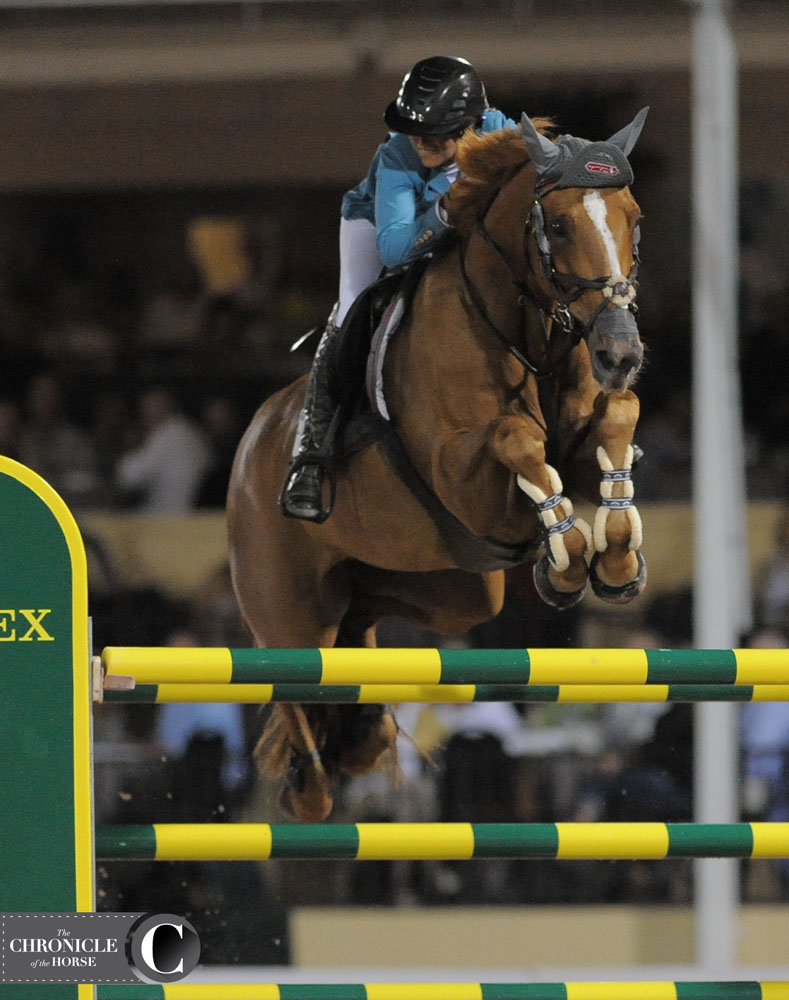 The big wins couldn't be coming at a better time for Israel with the FEI World Equestrian Games (North Carolina) fast approaching in September; the country is also planning out to 2020 for the Tokyo Olympic Games. If Israel is able to qualify a team for the Games, it would represent the first time the country has ever sent an equestrian team to the Olympics.
"We feel like at the moment, we're building toward something really great," Goldstein said. "Daniel [Bluman] has a couple horses, I have Lizzie, so hopefully we can get a full team together and have a good shot."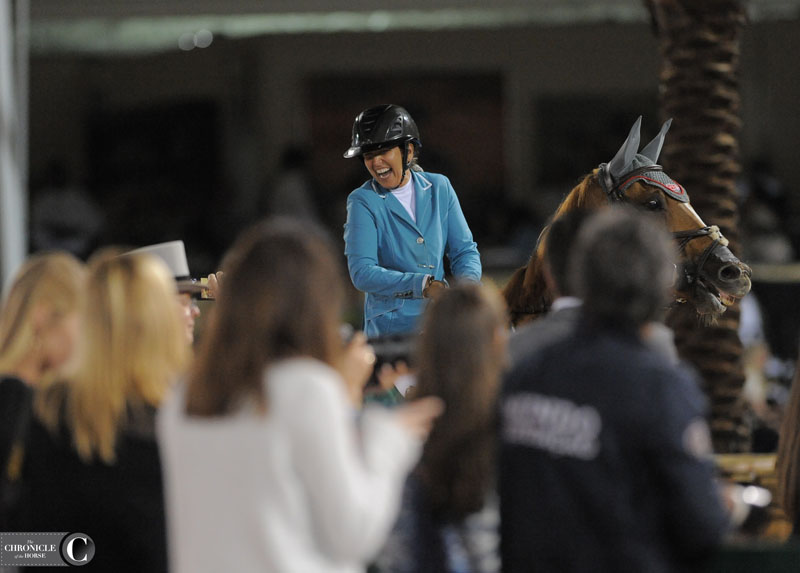 Kochetova has been riding her horse, Veneno, for the past five years. The gelding jumps extraordinarily well with very tidy knees and lots of clearance over the fences—the hardest part for Kochetova is just trying not to get left behind by his amazing form!
"He is a very good horse just a little bit spooky, but he's doing amazing," Kochetova, 35, said. "It's a very good horse for the future and big classes, he just needs more experience in like night classes because he's looking at all of this and the jumps, it's a little bit difficult to jump. But I'm so happy he did two clear rounds, he showed me he can do this."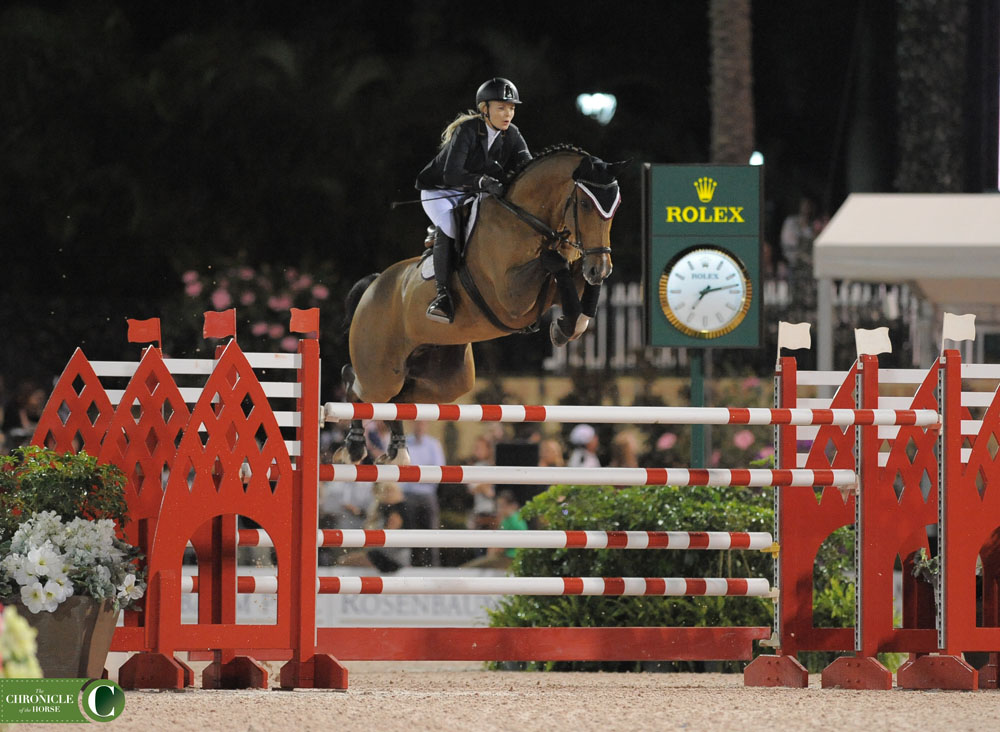 Ward looked to have the win in the bag heading down the final line in the jump-off, a skinny vertical to an oxer—he was last to go on the short course and knew exactly what needed to be done to beat Goldstein, but he just couldn't quite make it happen.
"Dani did eight strides to the last fence, which I actually hadn't walked," Ward said. "I thought it was nine. When I rolled back on the skinny, it didn't show up exactly the way I wanted. I thought the mare made a great move to clear it, but we landed very far to the left.
"I just didn't see the line to do it, and I chickened out and did the nine [strides]," Ward continued. "I knew the nine was too slow, so I was trying to do the nine quickly and I just drove her through the front rail. It was rider error, but it was rider error because Dani put up a great effort. I wasn't going to be able to back into winning, so congratulations to her."