As a professional based in relative proximity to the Kentucky Horse Park, I've had the privilege of showing in the Rolex Stadium on frequent occasions.
When I trot into that ring again on Friday morning however, I know it's going to feel different—that electrified, big moment kind of different—because when I trot in on Friday, it will be for the first round of my first ever USHJA International Hunter Derby Championships.
Having the opportunity to compete at "Derby Finals" is something that I have looked forward to for some time, and it's hard, even as a professional, to hide my excitement—and nervousness—about the week ahead. In order to keep both my nerves and enthusiasm in check, I've tried to keep an open mind and not set any expectations for myself. At the same time though, no matter what the outcome, I want to leave Lexington, Ky., knowing that I gave 100 percent and put in my best possible effort.
For me, that means not only personally riding my best, it means coming in with my guns loaded. And I'm "loading my guns" with a few key players.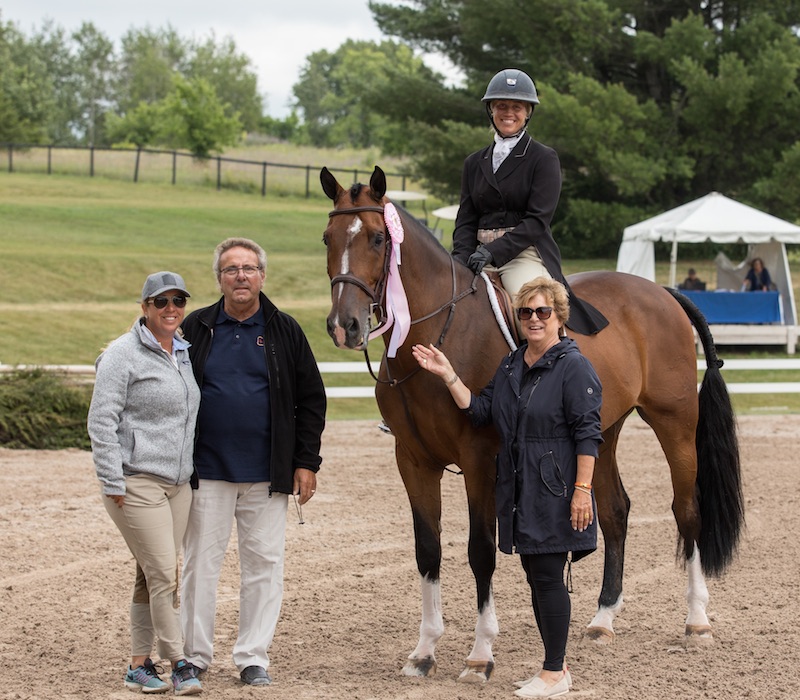 First there's Cassius. He's my derby mount, an 8-year-old warmblood gelding owned by my dear friend, sponsor, student and all-around great person Michelle Durpetti.
Cassius and Michelle are the reasons we are in Kentucky this week. Cassius has been an incredible partner for me, earning high performance hunter championships and top USHJA International Hunter Derby finishes all year, and I'm excited to see what he can do in his first Derby Finals.
The other key player in my support team is Andre Dignelli. I feel he's a man that needs no introduction, but I'll introduce him as I know him.
I'm 34 now, so it was nearly two decades ago that I first went to ride with Andre at Heritage Farm in Katonah, N.Y., following the recommendation of my childhood trainer Mary Meade. She knew that Andre had the ability to take me further in the horse show world, and that's what he did.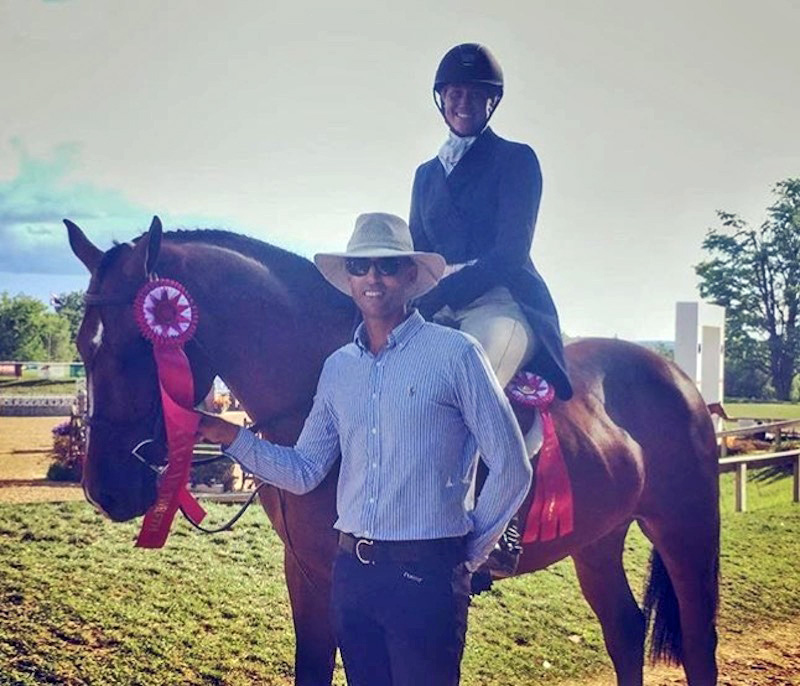 Under Andre's tutelage, I accomplished goals that I didn't even know were achievable goals for someone like myself who had lesser financial means than many of the other riders around me. As a junior, I finished in the top 10 of all the major equitation finals, and in 2004, I earned both team and individual gold at the North American Junior and Young Rider Championships. It was my first and last NAJYRC and it was aboard Memphis, a project horse that I'd brought along since he was a 6-year-old, making it all extra special. That also marked the conclusion of a total of six years that I spent riding with Andre as a working student.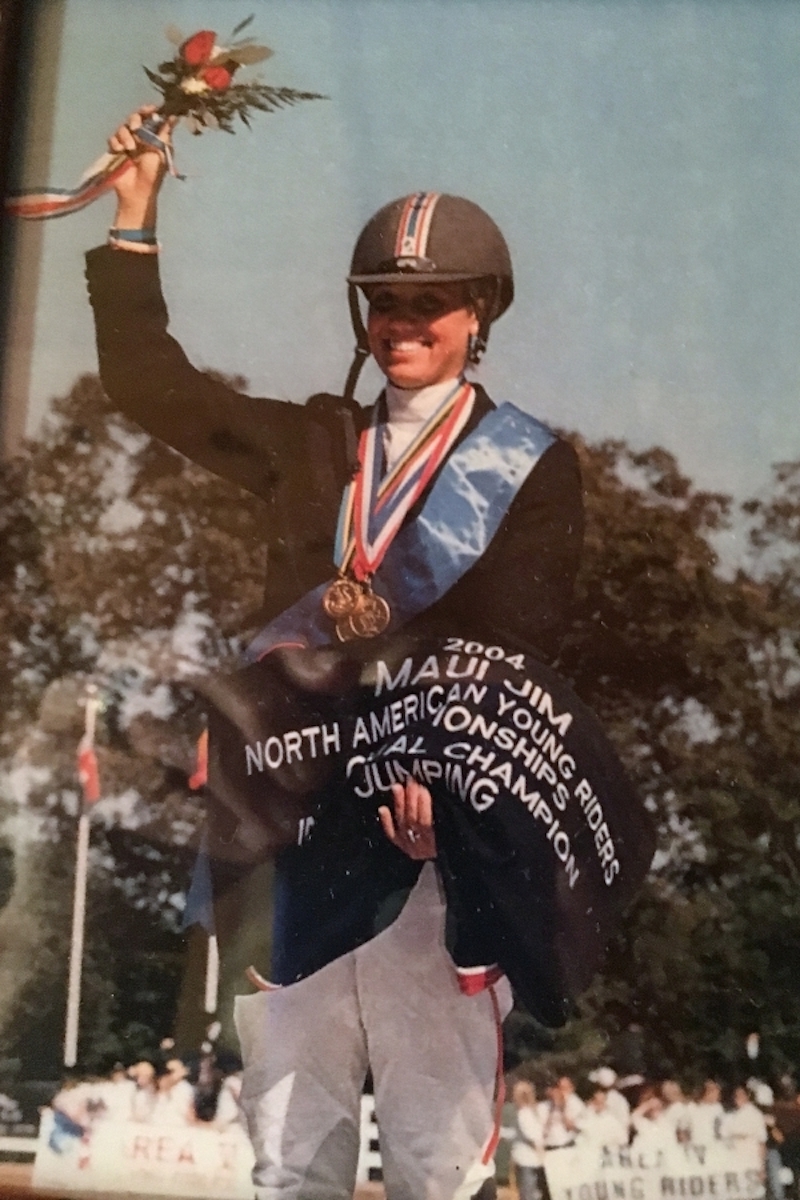 Fast forward since then, and I've had the privilege of working alongside Jonathan and Christine McCrea, working as an assistant trainer for Ken and Emily Smith, and working for McLain Ward before ending up where I am today, living my dream job as a rider and trainer out of Canterbury Farm in Hampshire, Ill., where I've been since 2013.
No matter who I've worked with or for though, Andre has remained one of my biggest mentors and role models that I can always count on to pick up the phone when I call or who calls just to check in. Now, it seemed only fitting that the trainer who was there with me for my first equitation finals and first NAJYRC is also on the ground with me for my first USHJA International Hunter Derby Championships, and I'm thrilled that he's agreed to help prepare Cassius and I in these final days heading into Friday.
I'm a firm believer in always continuing to grow and learn from other riders and trainers. No matter what your level of experience as a rider and trainer yourself, you should never be too proud to accept help from others, and I believe that every professional needs a little bit of a mentor.
So I've got the mentor, I've got the horse, and I've got the incredible support team behind me, led by Michelle and others at Canterbury Farm. So I guess as they say, now there "ain't nothing to it, but to do it" … and maybe to remember to relax, breathe, enjoy the experience knowing that I'm coming into it prepared and ready to give it my best!
I'll be blogging for the Chronicle throughout Derby Finals, so make sure to follow along!
---
Born and raised in Sheffield, Mass., Caitlyn Shiels began riding at the age of eight. In 2013, Shiels joined the team at Canterbury Farm in Hampshire, Ill., as a trainer and rider, training hunter/jumper riders to compete on the local, regional and national level.