Harrisburg, Pa.—Oct. 18
Not many people can say they've brought an idiom to life—but Jeff Gogul can. With the hard work put in, Gogul entered the ring at the Pennsylvania National Horse Show on foot with his proud partner Just Ask donning that famous navy championship cooler. Then all of a sudden–lights out.
Although having a slight moment of panic that someone would use the opportunity to snatch the wonderful bay gelding out of his hands, Gogul could only laugh about it. After earning the green conformation championship and taking the grand hunter title and leading hunter rider title with 42 points, Gogul and Just Ask literally shut the lights down on Harrisburg's professional hunters.
Owned by Roberts Stable LLC and trained by Patty Rogers, Just Ask entered their stable as just a 5-year-old. And from baby green to Harrisburg grand champion, Gogul's been with him every stride.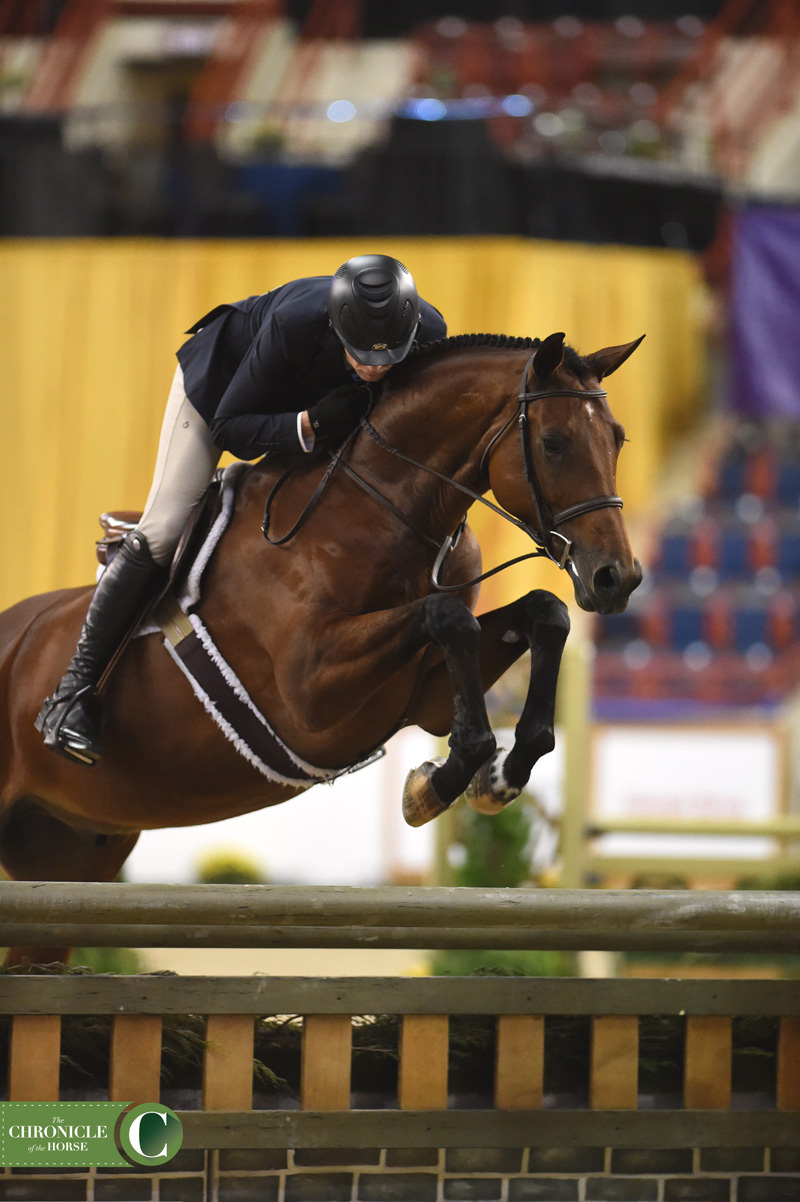 "This is really only his second year in competition," said Gogul. "He started as a baby green horse last winter and actually only showed 3' green last season. But he has so much ability and such a huge stride and so much jump that we took a chance and moved him up—which obviously was the right decision. He has an amazing way around the ring."
Using the 3'6" green hunter division as a way to get in the ring earlier this week, Just Ask entered the green conformation prepared to win. And win he did—taking the blue in the model and three of the over fences classes.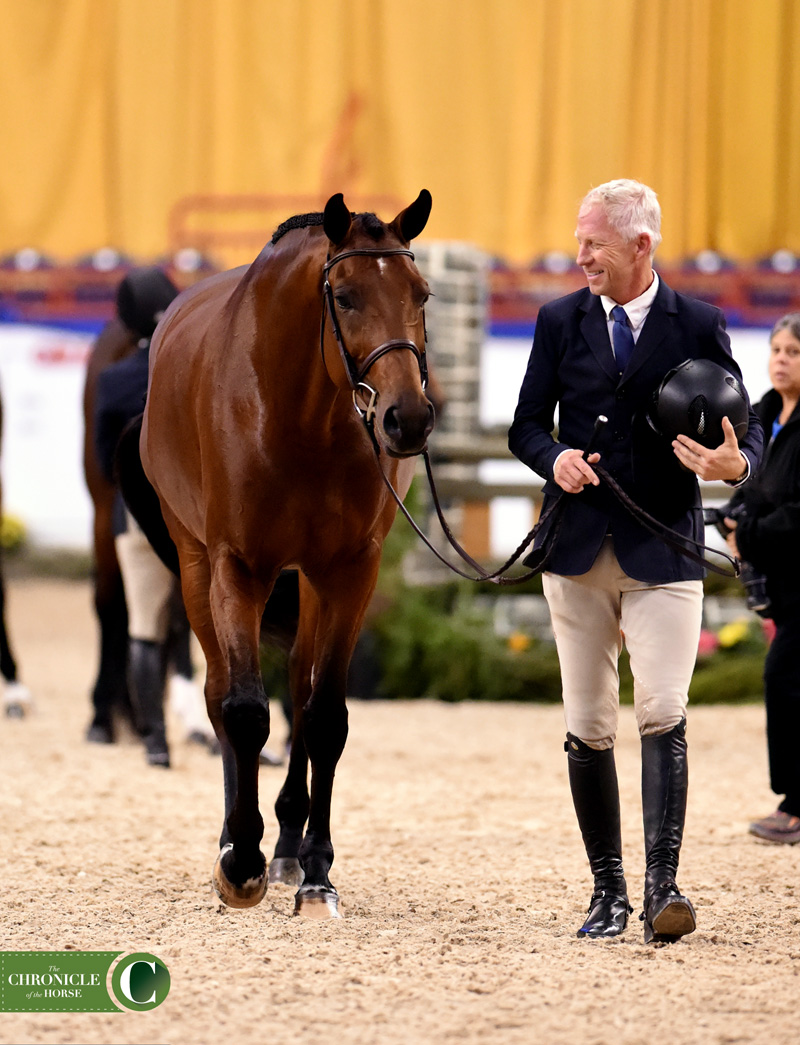 "When he's on, he's really unbeatable and I think in a class of his own," said Gogul. "He was definitely green the first day [in the 3'6" greens], so I'm just proud of him. My rounds today were super memorable."
But even more special, this tricolor signifies Gogul's first at Harrisburg.
"It's taken 30 years to get here, so I'm pretty excited. And it's a thrill to do it on a horse that we produced as a team for sure," said Gogul. "I've had some amazing success with him this season, but these two rounds will be rounds that I'll remember 30 years from now—not just because he won but just because he went so beautifully."
Watch their final round, courtesy of EQSports.Net:
Stewart Saves The Best For Last
Scott Stewart admitted he had a good week. His 3'6" green mount Luster earned reserve championship honors and his other mounts laid down solid rounds. But to cap his week at Harrisburg and to clench that blue, red and yellow tricolor, Stewart looked no farther than Betsee Parker's Private Life and Lucador.
Proven champions each in their own right with resumes spanning miles, the geldings came out for the final professional hunter division of the week: the high performance conformation hunters.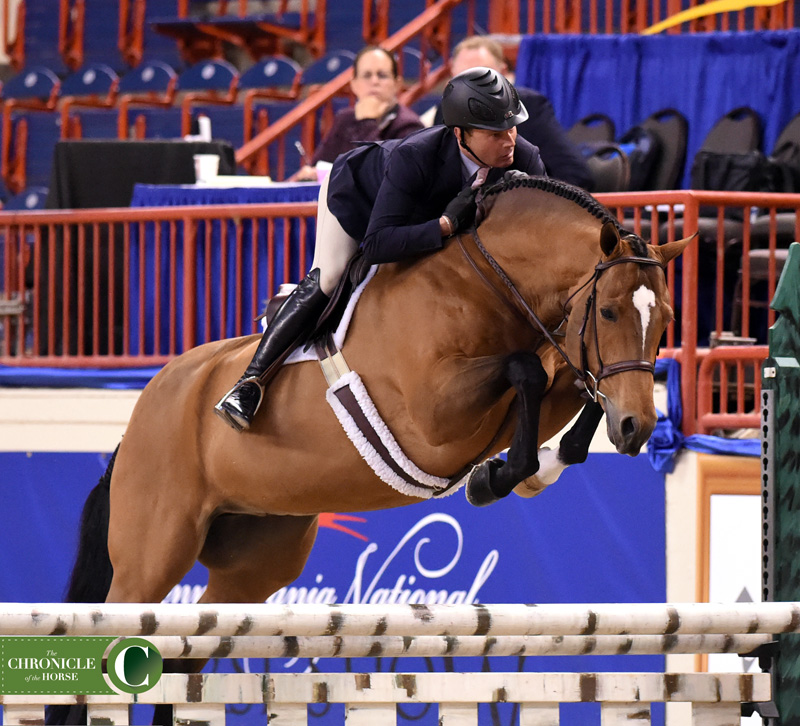 "They go against each other," said Stewart. "I try to not show them against each other all the time, but at indoors it's sort of no choice. But it's nice having both of them for sure."
And between the two of them, they battled throughout the division for the blue. With just one point separating them, Private Life earned champion with Lucador coming behind him in reserve.
"They're both basically pretty easy. Lucador can be a little more temperamental. You got to be really nice to him otherwise he might buck and play. But Private Life is just like a really easy horse. He just goes around," said Stewart. "They are nice and steady horses. It's great because they both don't have to show that much."
(Want to get to know Private life better? Go behind the stall door with him.)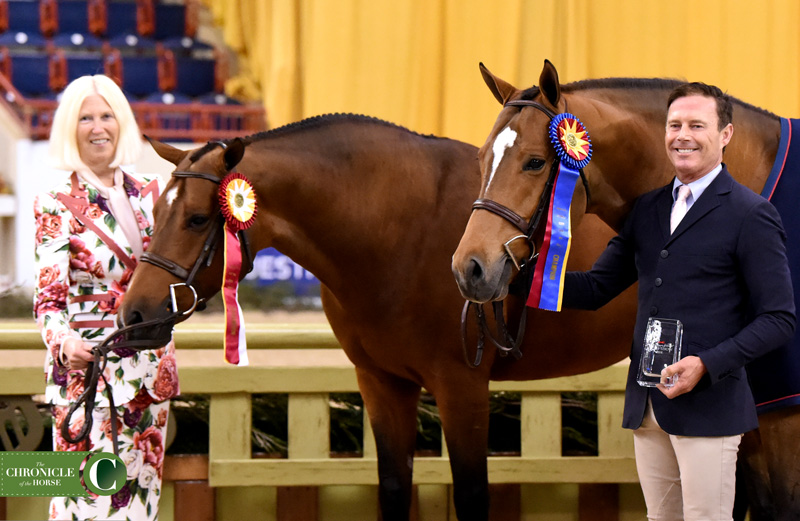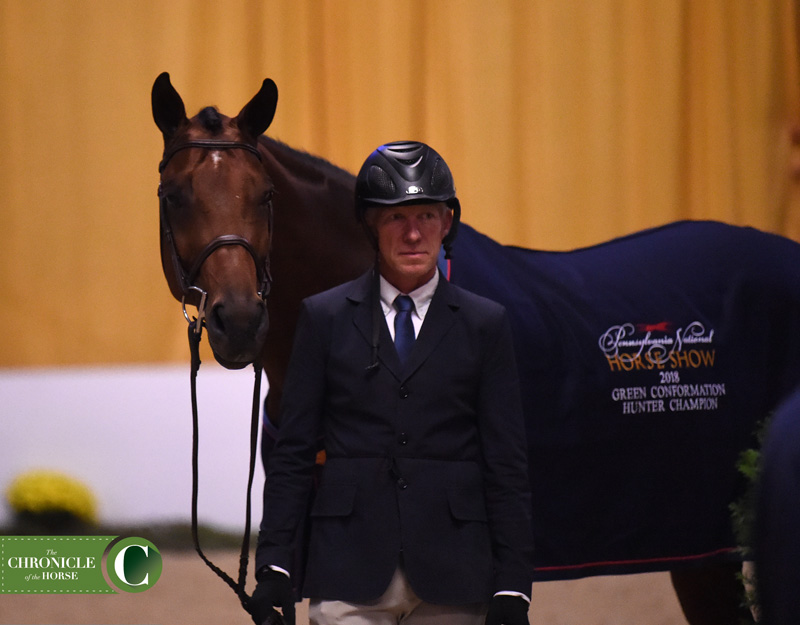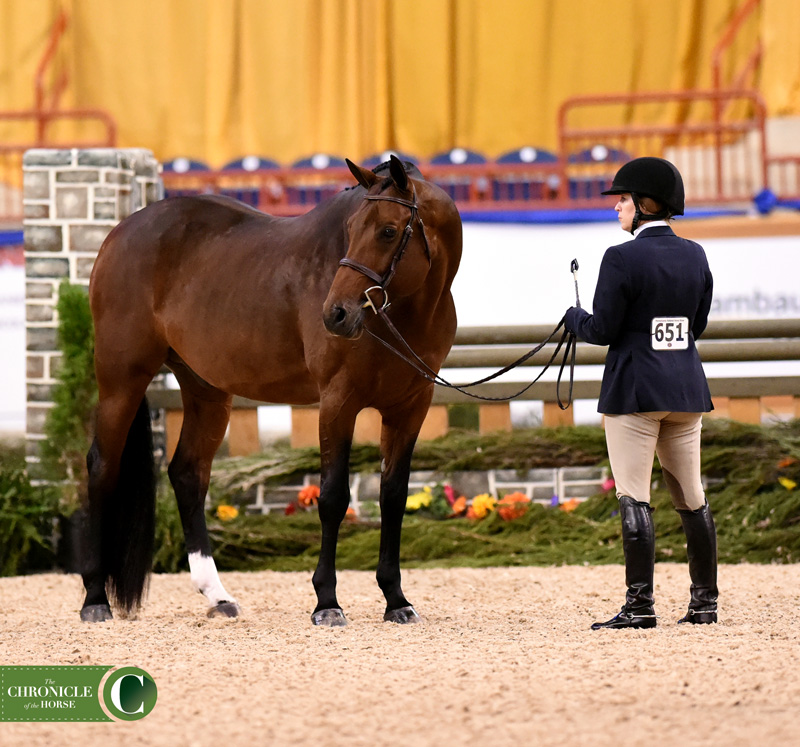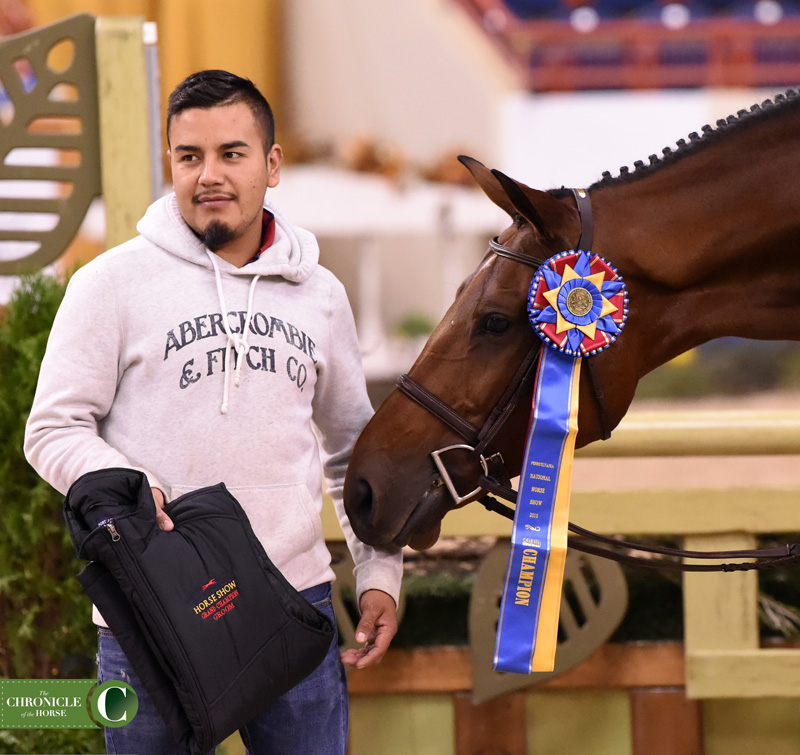 The Chronicle will be on-site at the Pennsylvania National bringing you beautiful photos, interviews and more, so check back throughout the competition. Don't forget to follow the Chronicle on Facebook, Twitter and Instagram @Chronofhorse. We will have full analysis of the competition in the Nov. 5 issue of the magazine.