Harrisburg, Pa—Oct 13
Sophie Gochman's name has appeared on quite a few trophies at the Pennsylvania National Horse Show. She won the Swamp Girl Challenge Trophy in 2014 for winning the medium pony hunters with Truly Noble and the Irene L. Armstrong Memorial Perpetual Trophy in 2016 after topping the large junior, 15 and under, division with Garfield.
But now she's moving on from the hunters, and her singular focus on the jumpers has paid off—her name has been added to the list of recipients of the AHSA National Show Jumping Individual Championship Perpetual Trophy as the winner of the $7,500 Neue Schule/USEF National Junior Jumper Individual Championship with Carola BH.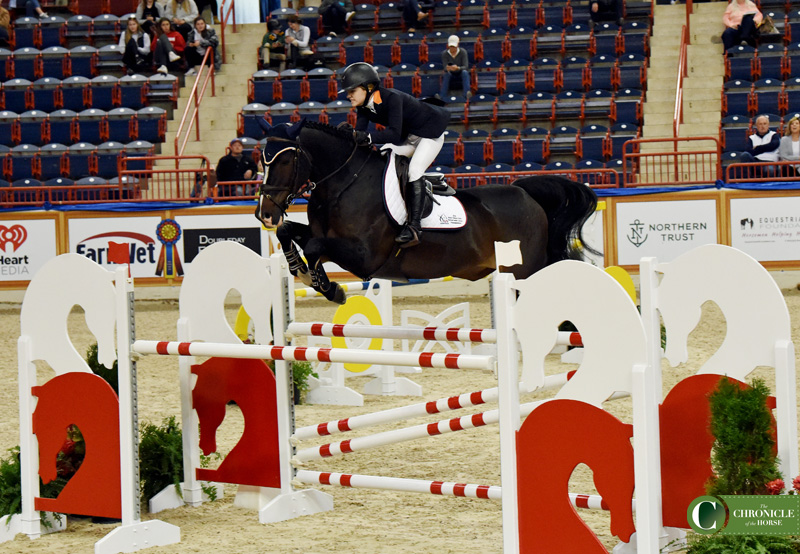 "I haven't really processed it yet," said Gochman. "I came in here thinking that a top 10 finish would be great because it's just such a challenging competition. It's in a Nations' Cup format, which I think is so great for junior riders to experience, and so many Olympians have won it. It's just such an honor to win it. I never thought that that would really happen."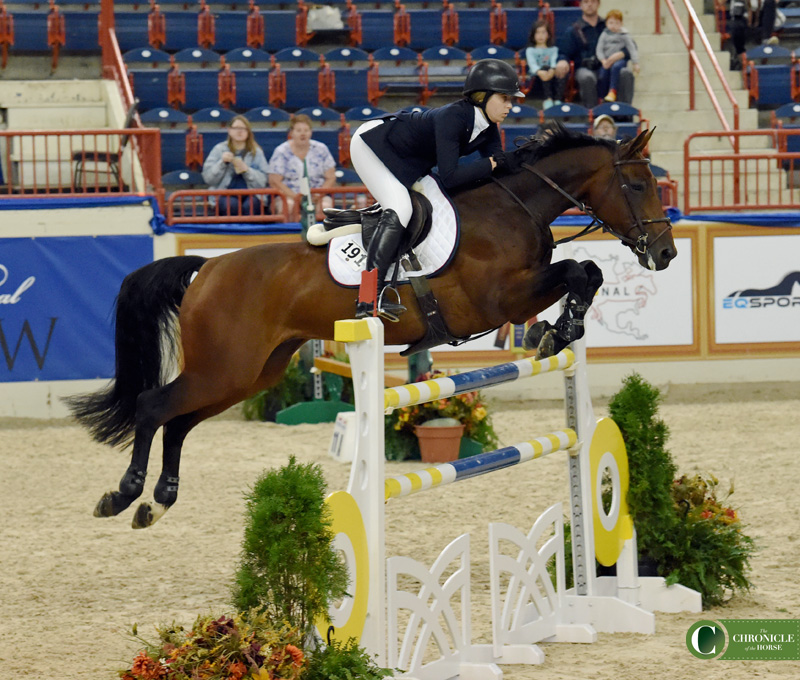 Gochman came into the final phase of the three-day competition in the lead. She jumped a fast round on opening day to sit fourth and had a double clear performance in the Nations Cup to help Zone 4 take the bronze. That meant she was in the lead with just 2 points, and her closest competition was 5 points behind her.
The final round proved influential with just Madison Goetzmann and Prestigious finding a clear way around the course. Coupled with a win in the speed competition and a pair of rails in the Nations Cup, the performance gave Goetzmann the individual silver. Lily Gottwald also had a clear jumping performance, but Gaston Van T Steentje was just a hair slow against the clock, dropping them into the bronze position.
Gochman got "Bunny," an 11-year-old Dutch Warmblood (Dutch Capitol—Warola), in June of last year, and they've shown up and down the East Coast and spent this summer showing on the Global Champions Tour in Europe.
"She's just so eager to jump anything," Gochman said. "She's almost like a robot because the minute you tell her to stop or back off a little bit, she does it, and she doesn't put up much of a fight. She's just so excited to be out there and jumping."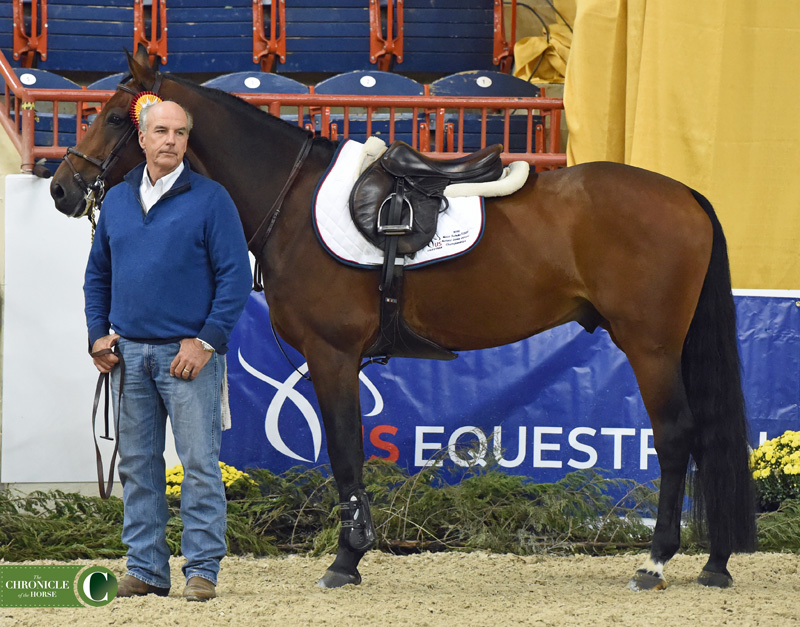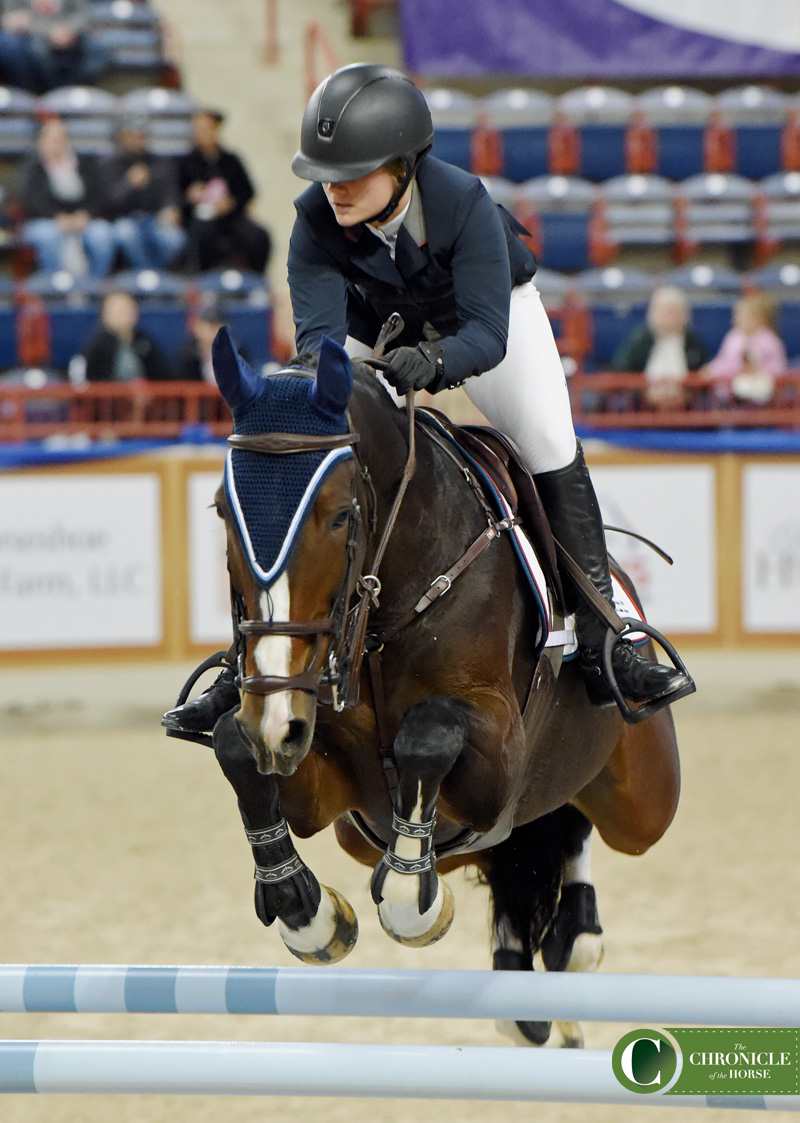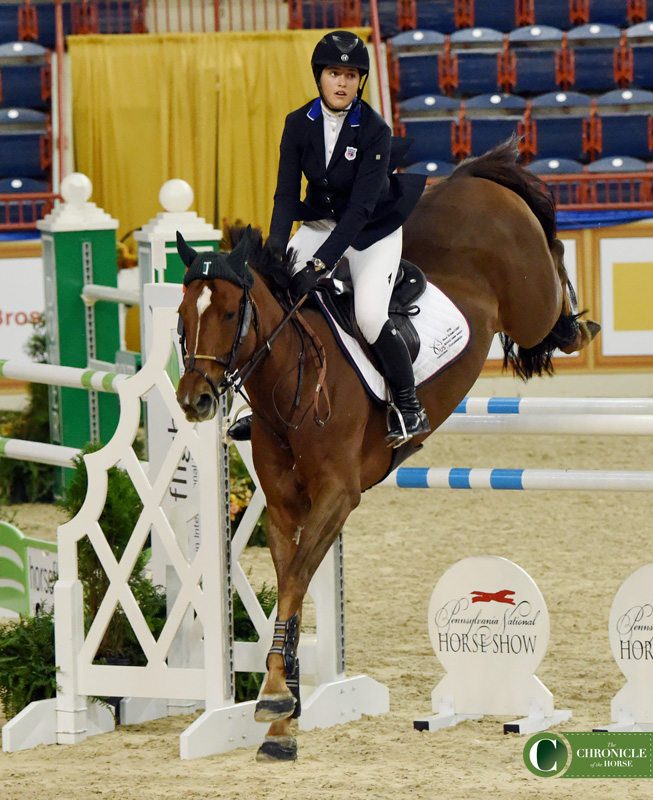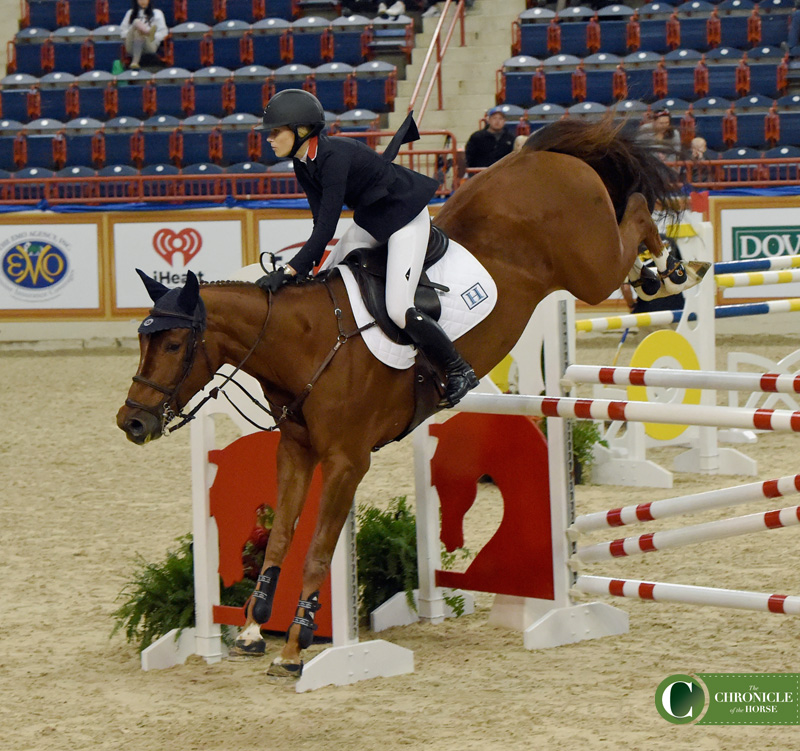 The Chronicle will be on-site at the Pennsylvania National bringing you beautiful photos, interviews and more, so check back throughout the competition. Don't forget to follow the Chronicle on Facebook, Twitter and Instagram @Chronofhorse. We will have full analysis of the competition in the Nov. 5 issue of the magazine.