Mill Spring, N.C.—Sept. 20
If you watch Global jump around Alan Wade's testing 1.60-meter tracks for the Bank Of America Merrill Lynch Show Jumping Championship at the FEI World Equestrian Games from afar, you might think he's a typical show jumper. But if you take a closer look at the right side of his head, you'll notice something is missing. The 12-year-old Belgian Warmblood (Nabab de Reve–Cordula de Laubry, For Pleasure) only has one eye.
"I try to ride him like a horse that has two eyes," said Christian Weier. "He jumps better than most horses with two eyes, so he gives me a lot of confidence. I don't think about his eye. It can make a difference in a jump-off maybe, but in a course like this it doesn't really affect him. The problems we had today had nothing to do with his one eye. I don't know how he handles it, but horses have this capacity [to persevere]."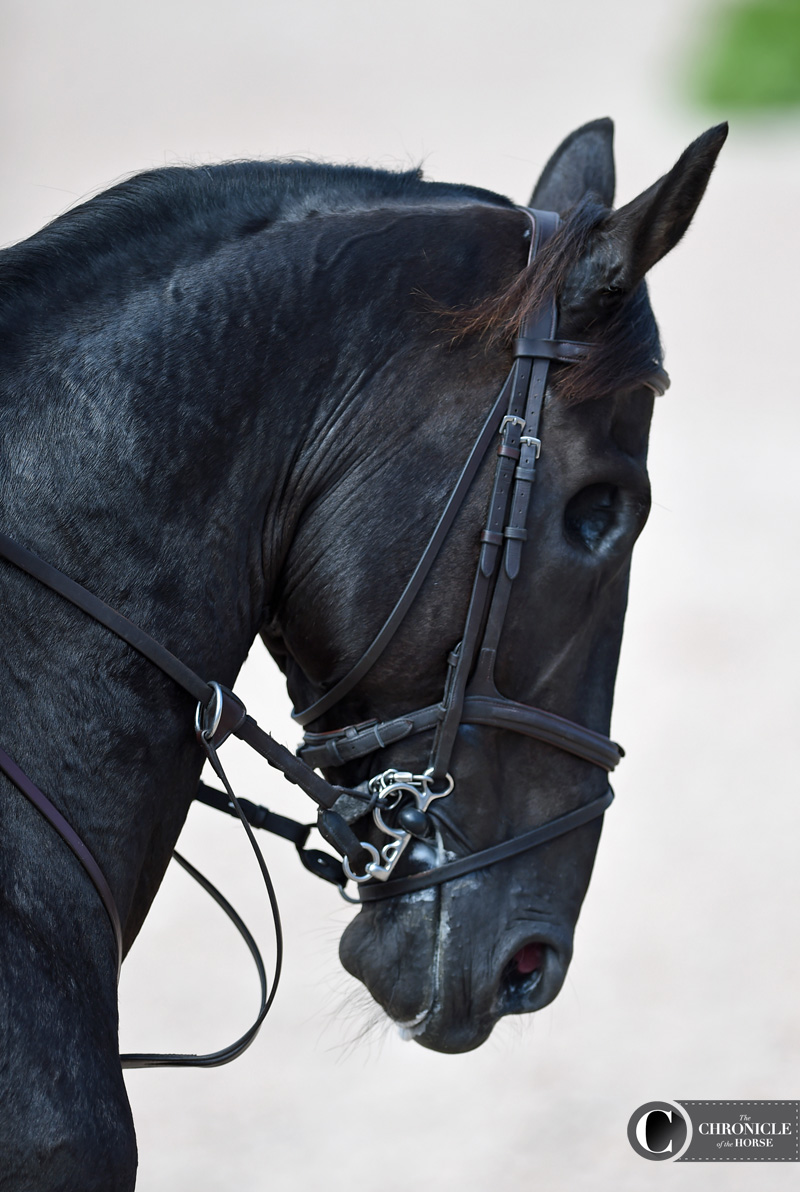 Global lost his eye in a stable accident shortly after Weier got him as a 5-year-old. A splinter entered his eye and despite treatment, the gelding developed an infection, and removing the eye was their only option.
"I do it as an amateur, and I stick to my horses; I don't have an option," said Weier, who is riding as an individual for Luxembourg. "I think he probably wouldn't have made it in another stable, but he's really tough, and he's really my partner, and we've done great things. We've grown together, and I think he's just made things possible for me that I wouldn't be able to do otherwise."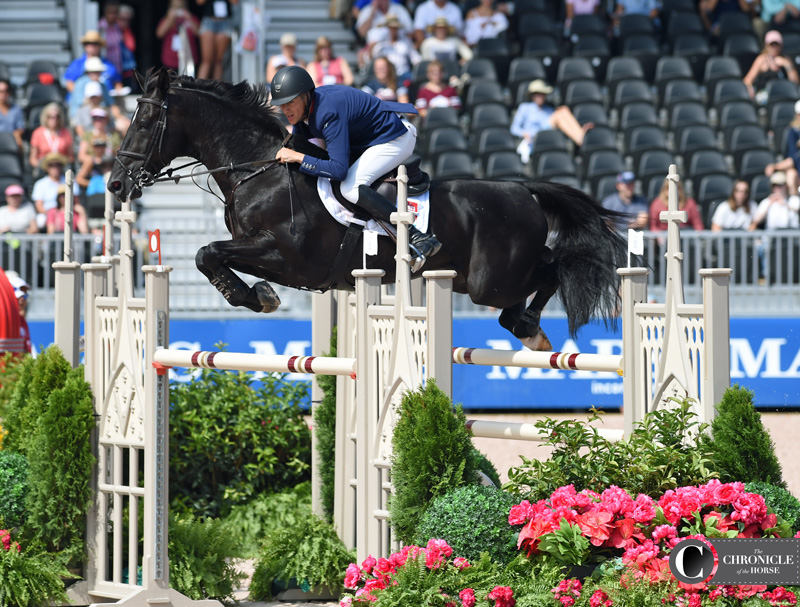 The pair jumped a clear round in the opening speed competition to sit 55th and picked up 11th faults over the second day's track.
"I was quite happy up until the water," Weier said after jumping the second round. "It went pretty much according to plan, and then I had to put a little pressure to the water, and afterwards my horse was a little too eager and difficult to handle, and then the last line I knew it was going to be difficult, and I stuck to my plan, but it didn't quite work out. It was tough; it was meant to be tough. I think it was justified; it was meant to be a world championship. I was just hoping I would do a little bit better."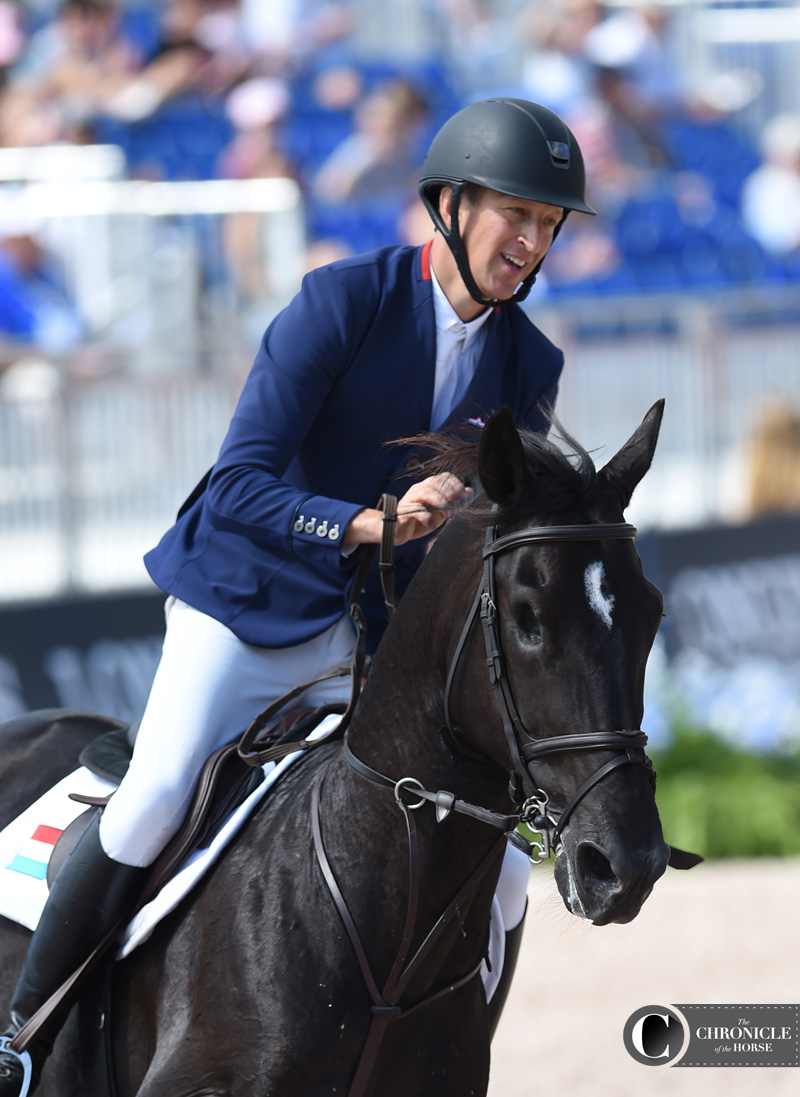 Weier spends his days running his landscape architecture company during the day and rides in the evenings and on the weekends. Despite his limited show schedule, he's shown in four FEI European Championships in his career.
"I'm proud, and I think I'm in a unique situation also that I can come here and do the championships," said Weier, 41. "I did the European Championships, and that's really for me the only opportunity to show what I'm able to do because on a regular basis I don't get to the big shows. I do two- or three-star level shows mostly, but it's easy for him.
"For me, it's really nice to be able to show that I can do it here also, and he did a clear round yesterday. I think today was not terrible; it was not what I was hoping for, but I think at this level you see it today there's a lot of faults, and I think it's fair enough. I can live with it. I'm not happy, but I'll accept it."
For full results from the FEI World Equestrian Games, click here.
For everything you need to know, including broadcast schedules, click here.
For all WEG coverage, click here.
We'll be onsite for the full two weeks of WEG to bring you all the news you need to know plus gorgeous photos and insight into the competition. Be sure to check out the Oct. 8 issue of the Chronicle for detailed analysis.