Devon, Pa.— May 28
Mimi Gochman knew she had her work cut out for her in the jump-off for the $20,000 Show Jumping Hall Of Fame Junior Jumper Classic at the Devon Horse Show. The eight combinations who qualified for the jump-off would be formidable competition.
As the second to go with Gigi's Girl BH, Gochman didn't have the opportunity to watch anyone else, but she made a plan and stuck to it.
"It was a lot of runs, and I know 'Gigi,' " she said. "I've been working on trying to use her scope and her talent a little bit."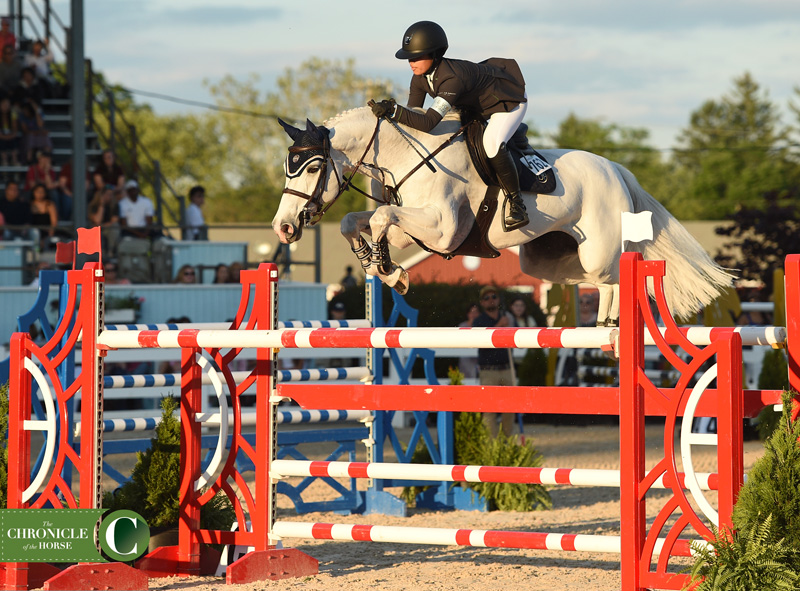 Gigi showed her experience when Gochman got to the in-and-out on an angle. By the time the pair had jumped the penultimate fence, Gochman let the mare show off her long stride.
"I let her jump it, and then I literally raced," said Gochman, Wellington, Florida. "She's like, 'Where are we going? Which jump?' She's so smart; she knew where the distance was. She was on it. She got her legs out of the way and was really ready for it."
While others attempted to catch their time of 38.50 seconds, none could. Only Gochman's other ride, Celina BH, went faster, stopping the timers at 38.38 seconds, but a rail dropped her to fifth.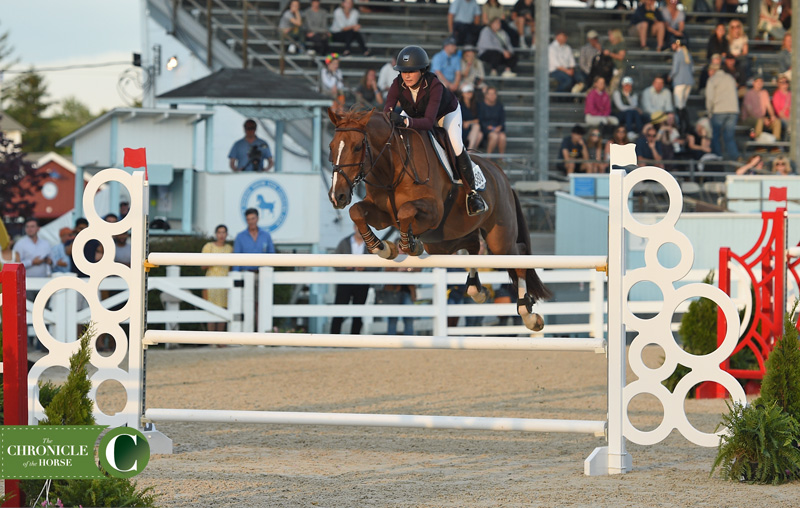 Gochman, 17, has been showing the 14-year-old Dutch Warmblood, owned by Gochman Sport Horse LLC, since spring 2019. Previously, Gigi had shown in five-star grand prix classes with Olympian McLain Ward.
"She can do it all on her own—I don't even need to be there—but I think for her, especially, it's keeping her balance in a good spot so she can get up, because she's built a little downhill," Gochman said of riding the mare.
Gochman is no stranger to competing at Devon. She got her start in the leadline and has competed from the small ponies through the junior hunters and jumpers, earning a few championships along the way.
"It's such a special place. 'Devon: Where Champions Meet,' it's the slogan, and I think it's really true. I try to hold onto that," she said. "I came here three years ago, the last time Devon happened, and I was second in this class. I came back, and I was like, 'I've been away for three years; I've really got to try to win this one.' I think I've grown as a rider and been able to get stronger, and I love it here."
With the win Saturday night and a fifth-place finish in Friday's junior jumper class, Gochman and Gigi earned the junior jumper championship ahead of Alexa Elle Lignelli and Billy Kiara. Gochman also was awarded the Leading Junior Jumper Rider and Shalanno Farms Style of Riding awards.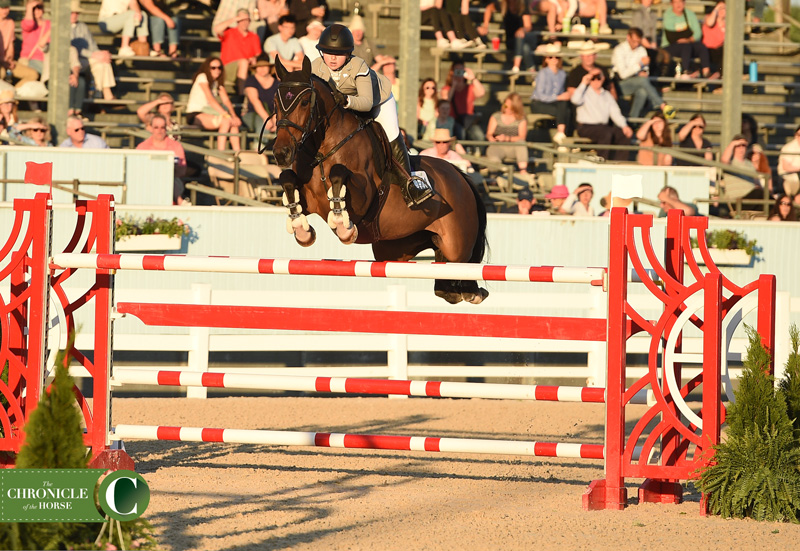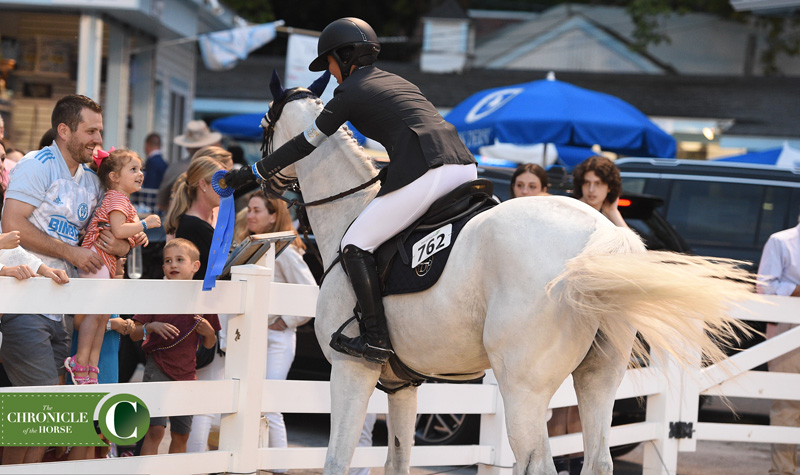 Important Links: Devon Horse Show website / Order of go and results / The complete schedule of classes and exhibitions / Livestreaming / All of the Chronicle's coverage
The Chronicle will be on site all week bringing you beautiful photos, daily reports and more. Don't forget to pick up copies of The Chronicle of the Horse magazine. Junior Weekend coverage will be found in the June 13 & 20 issue, and coverage of Senior Week will be in the June 27 issue.