It is June, and in New England that means one thing and one thing only: Competition season is in full swing! (And that the bugs are out in full force, so apparently spring in New England means two things.)
I readily will admit that when it comes to competition, I am not wildly superstitious but, to quote "The Office," I am a little-stitious.
I do not have lucky socks or lucky charms. I don't have the need for a premeditated show-morning ritual. I am fine with showing while Mercury is in retrograde. (I'm not exactly sure what that means, but people seem to dread it.)
However. My years of experience have led me to believe that you simply cannot, under any circumstances let the horses know that a show is on the horizon! Complete radio silence is in order. I don't talk about the horse show until we are home from it, and all has gone according to plan.
No Instagram posts about my first entry of the season going in, no patting my noble steeds and saying crazy things like, "Ready for your big show day on Saturday?" NOPE, no way. Do those things, and you stay home!
I have found that once the horses get a whiff that something exciting is about to happen, they spontaneously self-destruct.
Would you like to watch a horse pull their own shoes off while in their stall? Let them know that your silver medal scores are ready to be collected the following weekend. Want to watch a horse who is normally stoic to the ultimate degree break out in fist-sized hives? Tell them your final chance to qualify for Regionals is tomorrow. Are you ready to debut your musical freestyle that you have invested time and about a bazillion dollars into? Don't breathe a word of it unless you want to find your horse cheerfully negotiating with—and losing to—the ground wasp nest that you were blissfully unaware of in their field.
I could spend hours telling stories: tales of how my chestnut horse got into a mystery "something" the week before a show and subsequently lost all the hair on his face. Not a great look for him. Oh! I had a horse about a dozen years ago who popped a huge—but harmless—splint a few days before Regionals. While I lovingly iced and wrapped it, he had himself a little moment and smacked me in the nose with his knee. He was more sound for the horse show than I was, on that occasion.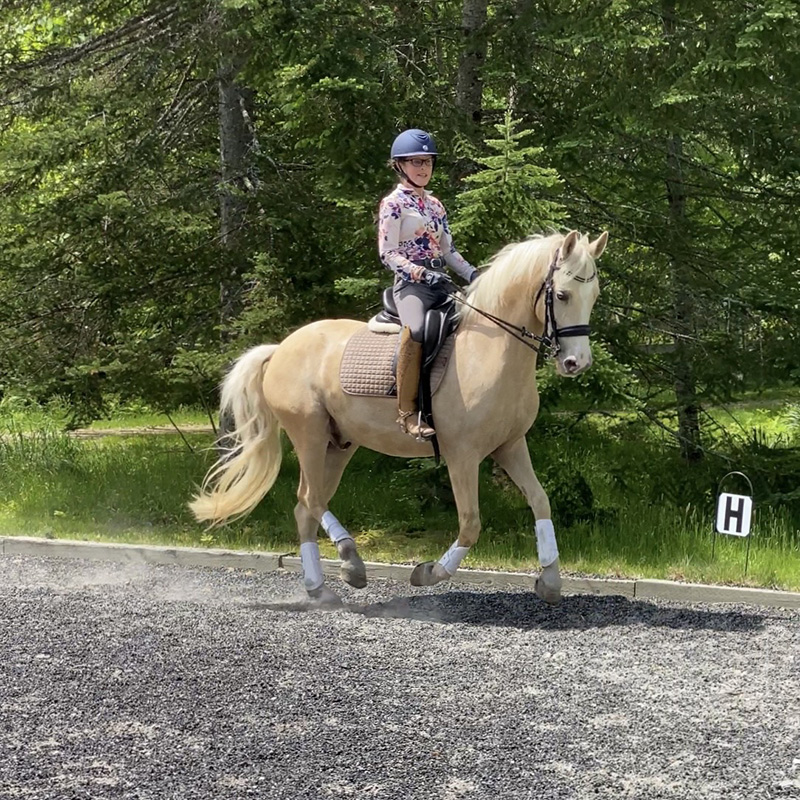 So as I prepare for our first few outings of the season, I hope that everyone keeps quiet and doesn't let my horses know what is about to happen (because my lips are sealed!) All of the critters are feeling great in their training, and if they can keep their shoes and legs and hair attached to their bodies, we should be good to go when the big day arrives.
As the show season commences, I would love to hear about other people's pre-show precautions. I know that I'm not the only one who has small superstitions about things, and it is amusing to hear what others do to guard against misfortune.
---
I'm Sara Bradley, a full-time dressage trainer of horses who have no idea show season is beginning! Most of my time is spent educating young horses and young riders at my facility, Waterford Equestrian Center. (And yes, I do like to instruct mature horses and humans as well and have some lovely ones in my stable!)
When I'm not busy juggling the day-to-day activities at my farm, I enjoy activities like trail running over actual mountains and running marathons. (Life in the slow lane is not my style!) I enjoy many dressage adventures with my German Riding Pony, Dubai's Dream, and you can follow this journey on Instagram @dubais_dream.