Mill Spring, N.C.—Sept. 12
Germany has long held the top spot in dressage, and they're exactly where they were expected to be at the lunch break for the Helgstrand World Dressage Championship at the FEI World Equestrian Games. The first round of team riders showed this morning, and Germany's lead rider Jessica von Bredow-Werndl put them in a nice position.
With a score of 76.67 percent on TSF Dalera BB, von Bredow-Werndl took a solid lead.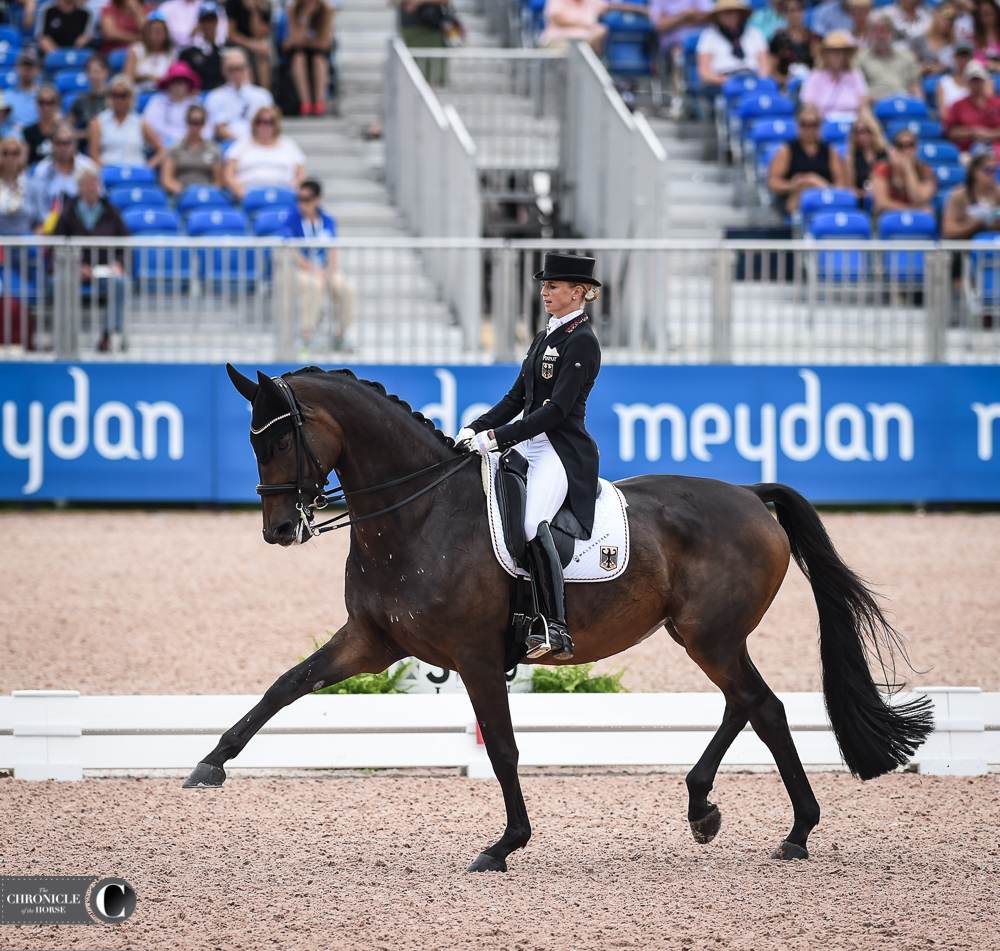 "It felt super," she said. "Dalera was not interested in anything else but me. She was really focused, and she stayed with me the whole test—she was on the point; she was concentrated; she wanted to dance; she wanted to do everything right, and we did a super job. There's still some more to go and some more points we can get, but for the first day for the team it was perfect."
Steffen Peters found himself in a unique position this morning. He has a newer partnership with greener mount Suppenkasper, so the U.S. team veteran ended up being the lead-off rider. But the pair gave the team a good start with a 73.49 percent.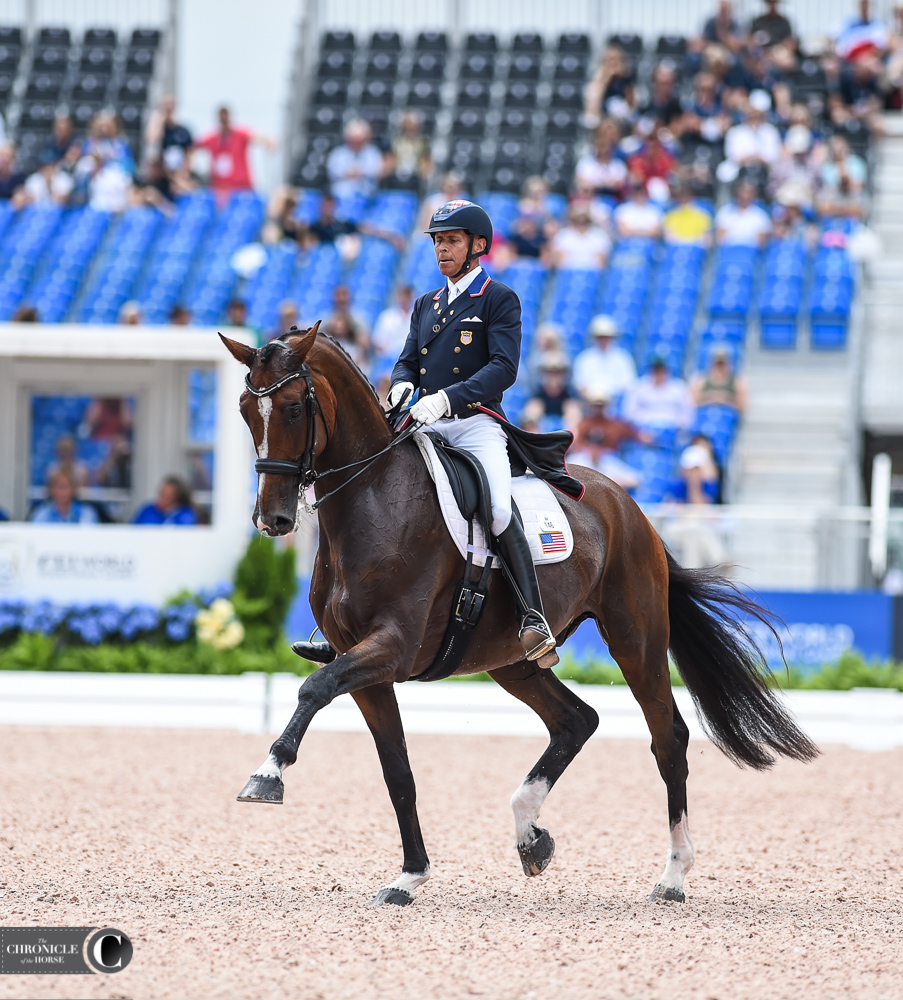 "He was a bit nervous coming in," said Peters. "The crowd is always excited to see the first American horse in there. I'm very happy how he handled it; it's a huge step up from Aachen [Germany] in terms of relaxation. His walk was better; he rein-backed beautifully. There was overall less tension, and I could push some of the extensions, which is new. I usually hold my breath and hope he doesn't break into the canter because it's so big.
"He did some wonderful things in there," he continued. "He did some beautiful pirouettes; the [canter half-pass] zig-zag felt good, changes felt nice, so for a young kid and an old rider, for this stage and sensitivity at 10 is pretty good."
Great Britain currently sits second after their lead-off rider Spencer Wilton scored a 74.58 percent on Super Nova II. Because the gelding is so sensitive, the team elected to have the 2016 Olympic veteran be their lead-off ride.
"I was hoping that it was going to be maybe a little bit quieter for him," he said. "I think it's quite good for the rest of the guys to start with a hopefully, good, solid score to build on and get better on."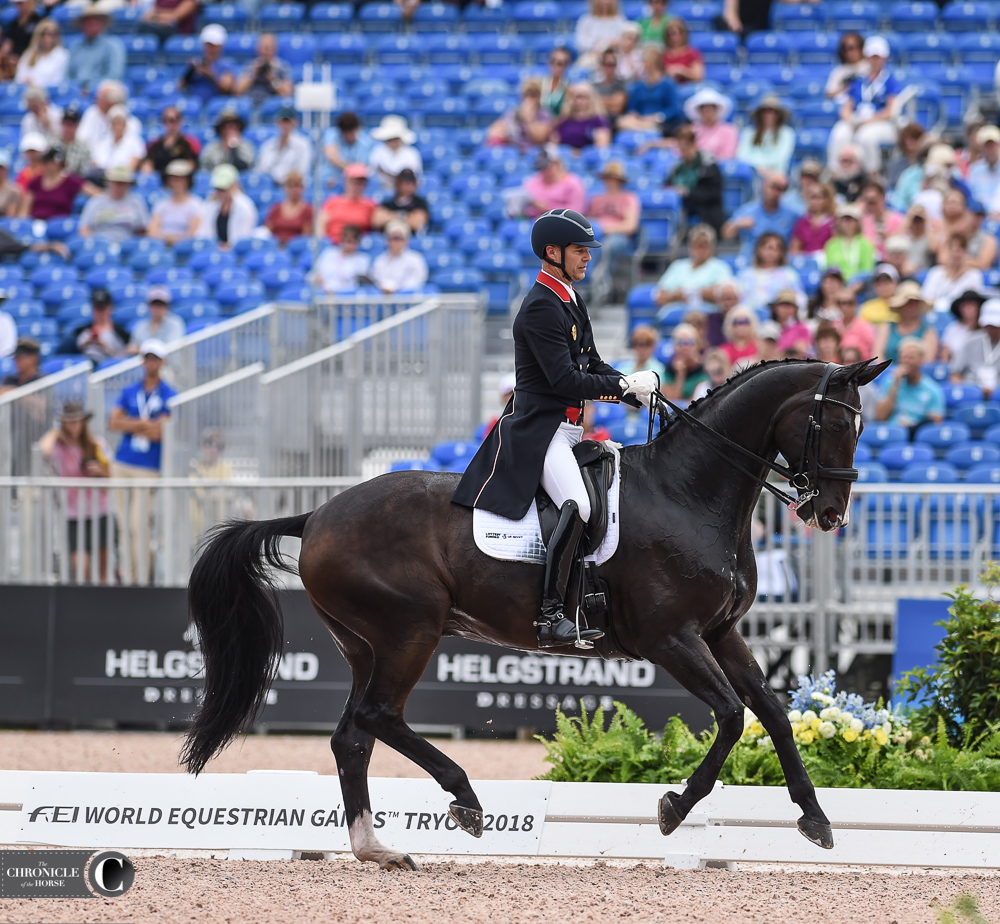 For full results, click here.
For everything you need to know, including broadcast schedules, click here.
For all WEG coverage, click here.
We'll be onsite for the full two weeks of WEG to bring you all the news you need to know plus gorgeous photos and insight into the competition. Be sure to check out the Oct. 8 issue of the Chronicle for detailed analysis.