Aachen, Germany—July 20
After the first two phases in the DHL Prize, the eventing Nations Cup in Aachen, the German team is heading the field in the team classification. And Julia Krajewski is topping the rankings with both of her horses in the individual classification.

Germany is lying in first place with 79.40 points, ahead of France (90.90) and New Zealand (92.50). Krajewski with Samourai du Thot (22.50), Ingrid Klimke with SAP Hale Bob OLD (26.10), Kai Rüder with Colani Sunrise (30.80) and Andreas Dibowski with FRH Corrida (58.10) already took the lead after the dressage, and they are holding onto it after the jumping too.
In the individual classification, Krajewski's horses are battling it out between themselves. She currently ranks first with Chipmunk FRH, who left the dressage arena with a sensational 19.7 minus points and didn't pick up any faults in the jumping ring.
Her championship horse Samourai du Thot is in second place. He was fourth after the dressage, but after the jumping moved up into second place behind his stable mate. The Dutch rider Tim Lips ranks third with Byro (23.30) before the cross-country, followed by Klimke and SAP Hale Bob OLD, who slipped down from second place after the dressage after picking up four faults in the jumping.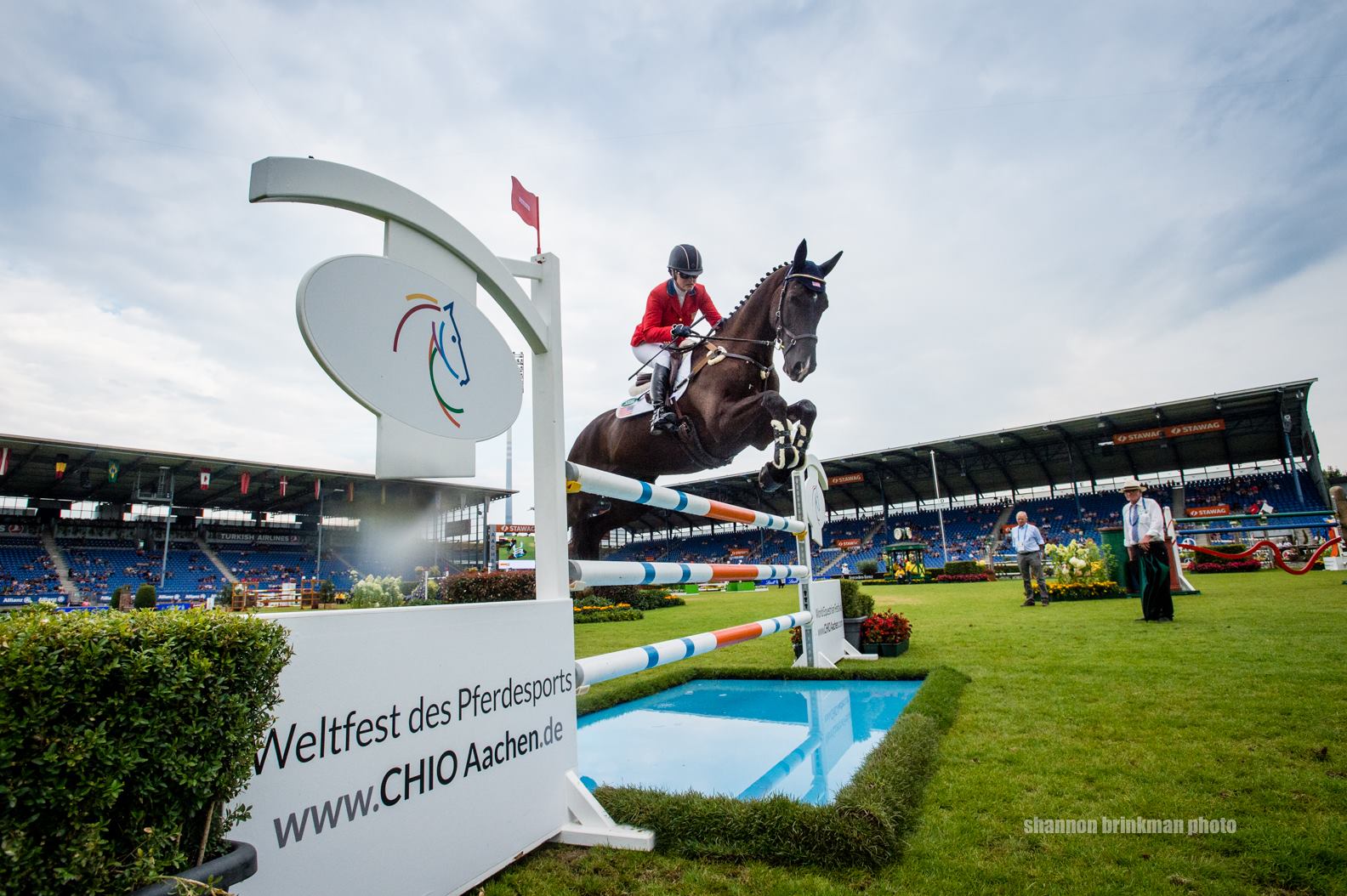 The U.S. team didn't fare well in the show jumping with Buck Davidson and Carlevo and Lauren Kieffer and Landmark's Monte Carlo picking up 8 faults each. Will Coleman and OBOS O'Reilly picked up four faults, and Kim Severson and Cooley Cross Border added 12 faults after having fence 2 down followed by a miscommunication resulting in a refusal at fence 3 and four time penalties.
The team will head out onto cross-country tomorrow in seventh place.
For full results, click here.
Live streaming of cross-country begins tomorrow at 4 a.m. EST at clipmyhorse.tv.