When it came time for Georgina Bloomberg to start looking for her son Jasper Bloomberg's first pony she didn't head to a sales barn. Following her modus operandi for her other four-legged pets, Georgina went to a horse rescue.
"I thought for him right now there is no need to buy a pony, and it's always nice to support the rescues as much as I can, so we always try to adopt," Georgina said. "Any time we have space or empty stalls we try to fill them with a rescue of some sort, and it was just kind of perfect timing where we could both get him a pony and save a life."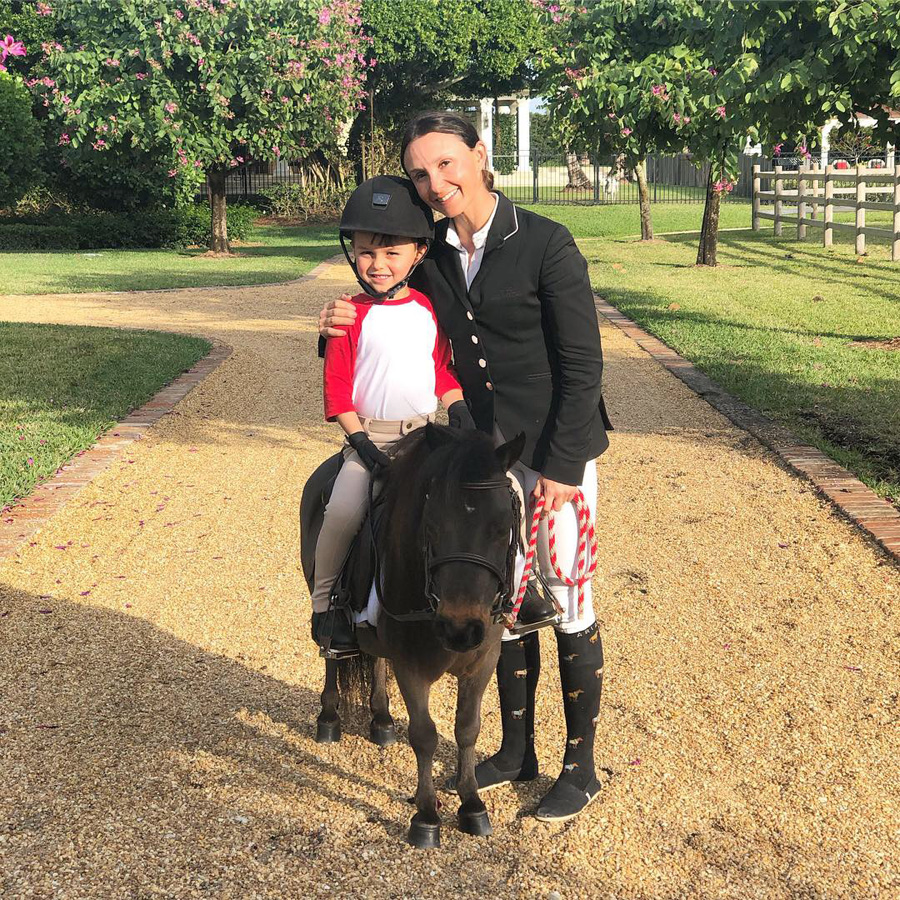 Georgina reached out to the Equus Foundation, a nonprofit with a national database of horse rescues, in December to see if they knew of anything suitable for 5-year-old Jasper. Enter Teddy—a Miniature Horse rescued from auction by the Omega Horse Rescue in Airville, Pennsylvania.
"He's really mini; he's one of the smallest minis I've ever seen," Georgina said with a laugh. "But that's good because Jasper was a little bit timid, so I wanted something that wouldn't scare him off."
Teddy arrived mid-January and settled right in to Georgina's Gotham South in Wellington, Florida.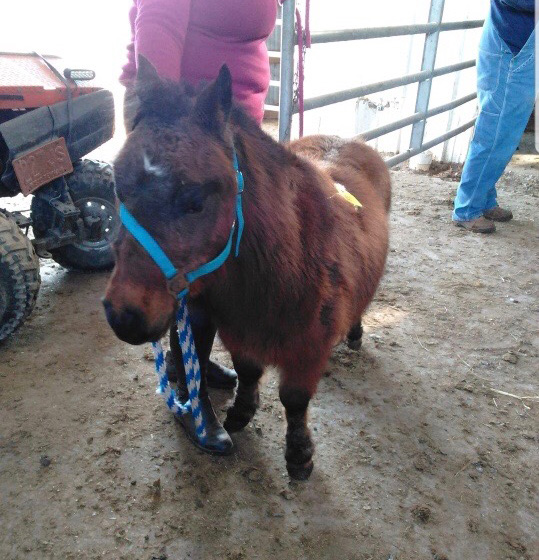 "I wanted something where he could come to the barn and feel more involved because I'm spending so much time at the barn, and I want him to be a part of it," Georgina said. "I could care less if he ever shows; I just want him to be around the animals and to be around the barn and learn to take care of a little pony."
Not much is known about Teddy's past, but he is broke to ride and drive, and Georgina plans to put both talents to good use.
"I think we'll get him a cart and let Jasper drive him eventually, but Jasper needs a little more work first; he hasn't totally figured out how to stop and steer yet," Georgina said. "Once he's off the leadline and masters the steering a bit then we'll go to the cart, and pretty soon he'll be too big to ride him."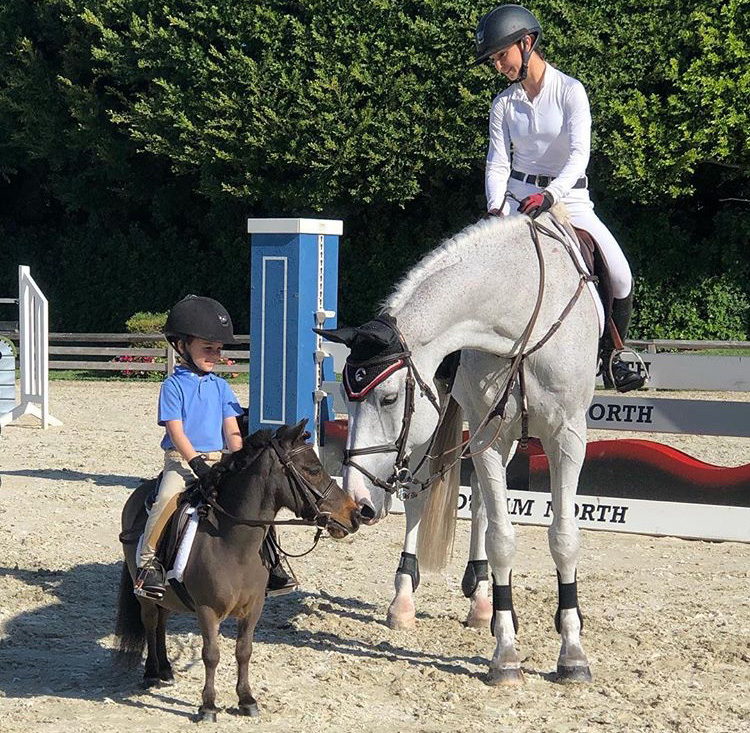 Teddy joins a large cast of rescued Bloomberg animals. Between their Florida and New York stables, the family has a pot-bellied pig, five horses, a goat, and several dogs and foster dogs. Georgina is also known for her philanthropy work with animal rescues—in addition to traditional fundraising efforts, she has flown dogs from Puerto Rico to the mainland U.S. to be adopted, helped evacuate dogs from Hurricane Irma, and works with the Humane Society of the United States to crack down on puppy mills.
"The majority of the animals I adopt; the way I end up with them is because I can't think of a reason not to," Georgina said. "Someone will be like, 'You should adopt this animal,' and I'll go, 'Well I can't think of any reason not to, so yes!' "