Geneva, Switzerland—Dec. 10
Many of the biggest names in show jumping gathered in the Palexpo arena for the CHI Geneva, Dec. 6-9, to contest two of the most prestigious classes of the year: the International Jumper Riders Club Top 10 Final and the Rolex Grand Prix of Geneva.
Steve Guerdat and Alamo thrilled the hometown crowd by topping the IJRC Top 10 Final on Dec. 7. Guerdat rode clear in the first round and set down a blistering final round that put him in front of Henrik Von Eckermann and McLain Ward.
"I planned Alamo for this final a while ago," said Guerdat. "He is a bit of a nervous horse, so I wanted to give him more time in the ring to help calm his nerves. I had a really good feeling with him in the warm-up ring. He was really listening to me, so I decided I had to give it everything in the jump-off. Alamo responded to me so well in the ring and road beautifully. I am just so proud of him.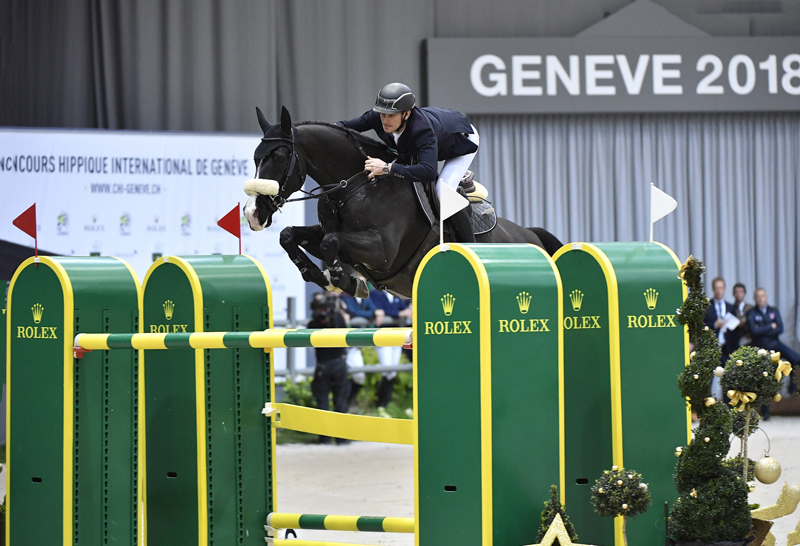 "My turn to the wall was not perfect, so after the double I thought, 'I have to give this a real go!' " Guerdat continued. "I saw an even bigger stride to the second-last fence, and my horse really helped me here. I then decided to speed up further and left one stride out on the last. Alamo was just amazing, but I was relieved there were no more fences, as I don't think I would have been able to hold him anymore!"
Grand Slam Contender
Germany's Marcus Ehning repeated his success from CHIO Aachen (Germany), where he won the Rolex Grand Prix in July earlier this year, by piloting Pret A Tout to victory in the Rolex Grand Prix of Geneva on Dec. 9. Guerdat grabbed second riding Albfüehren's Bianca, and third place went to Ireland's Darragh Kenny on Balou Du Reventon.
Ehning was fifth to go, and he shaved 3 seconds off the time set by Harrie Smolders for the win.

"I am really happy with my performance and with my horse," Ehning said. "I thought it was an amazing course with the right winner! Last time I was in this position was for the World Cup Final, so quite a few years ago, and I am very happy to be back here again. The victory feels like an early Christmas present. This horse is so clever and has such good experience. He is very powerful and a very good jump-off horse. It is easy for him to leave strides out, and he always manages the turns.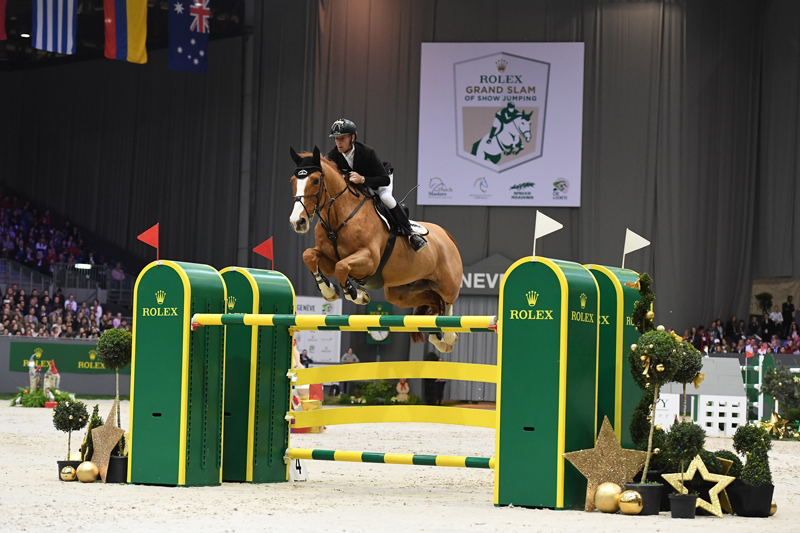 "I am only as good as my horses," he continued. "I have been around a long time, so I have a lot of experience, which helps. I don't think I have a secret. I just ride the way I do and make sure I have the best horses."
Ehning is now eligible for the Rolex Grand Slam of Show Jumping, which is awarded to a rider who can win three shows in a row out of the CHIO Aachen, the CSIO Spruce Meadows Masters (Alberta), the CHI Geneva and the Dutch Masters.
"I have been competing for a long time, and I know that you can't get too ahead of yourself," Ehning said. "We will take each day as it comes and see what position we are in early next year."
Ursula Retires
British show jumper Scott Brash, the only rider to have ever won the Rolex Grand Slam of Show Jumping, announced the retirement of his 17-year-old mare Ursula XII after the conclusion of the Rolex Grand Prix of Geneva, where they finished sixth.
"I have mixed emotions," Brash admitted. "In one way I am feeling very sad that it's her last event, but on the other hand I am delighted with her and how she performed tonight. She has been an amazing horse; I get a lot of reward in stopping her at the top end of the sport, in such good health and condition, which for me is the main thing."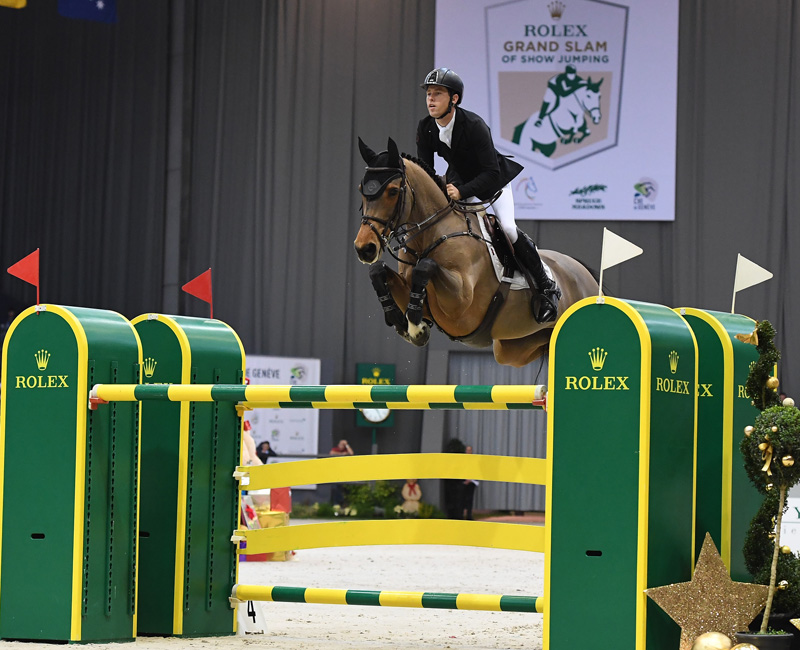 Brash and Ursula have been partners since 2012. They placed third in the Longines FEI World Cup Show Jumping Final in Lyon, France, in 2014 and collected multiple top placings throughout their career.
"Ursula will stay with us at my stables," said Brash. "We are hoping she will go in foal next year. We will make sure she enjoys a very happy retirement, and she will certainly be very pampered. I don't think I will ever ride a horse again that can jump around such a big course as easily as Ursula can. She gave me an unbelievable feeling around that course, and I am really going to miss that."