As Kent Farrington and Gazelle stood at the in-gate before their turn to jump-off for the $213,300 Longines FEI World Cup of Lexington, he had a decision to make. Seven riders had already taken a turn over Bernardo Costa Cabral's short course, and none had gone clear. With just Margie Engle and Dicas behind him, he had to decide whether to chance a slower clear round and hope she couldn't catch him, or go for broke.
He opted for the careful clear, and when Dicas pulled a rail, he finished on top of the class.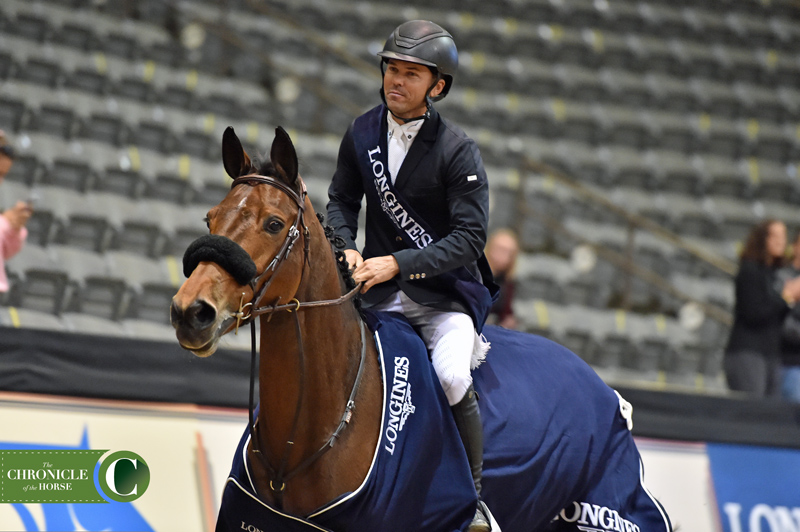 "The first round, she was hyper-careful so it took a bit of jockeying around," he said. "I thought in the jump-off it was a good opportunity to just let her settle down and go for a cruise, and luckily that played off for her for the win."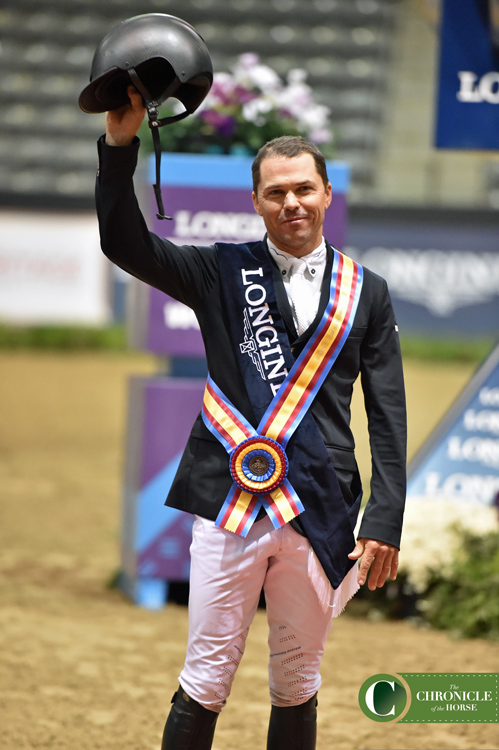 McLain Ward took second with his team silver medal-winning Olympic mount Contagious, and Israel's Daniel Bluman rode Ladriano Z to third.
While Costa Cabral had been aiming for five clears, ultimately nine riders put in faultless rides around the designer's first-round course. Rails came all over the course, but an oxer off a tight turn caused particular problems, catching many riders in the first round and the jump-off.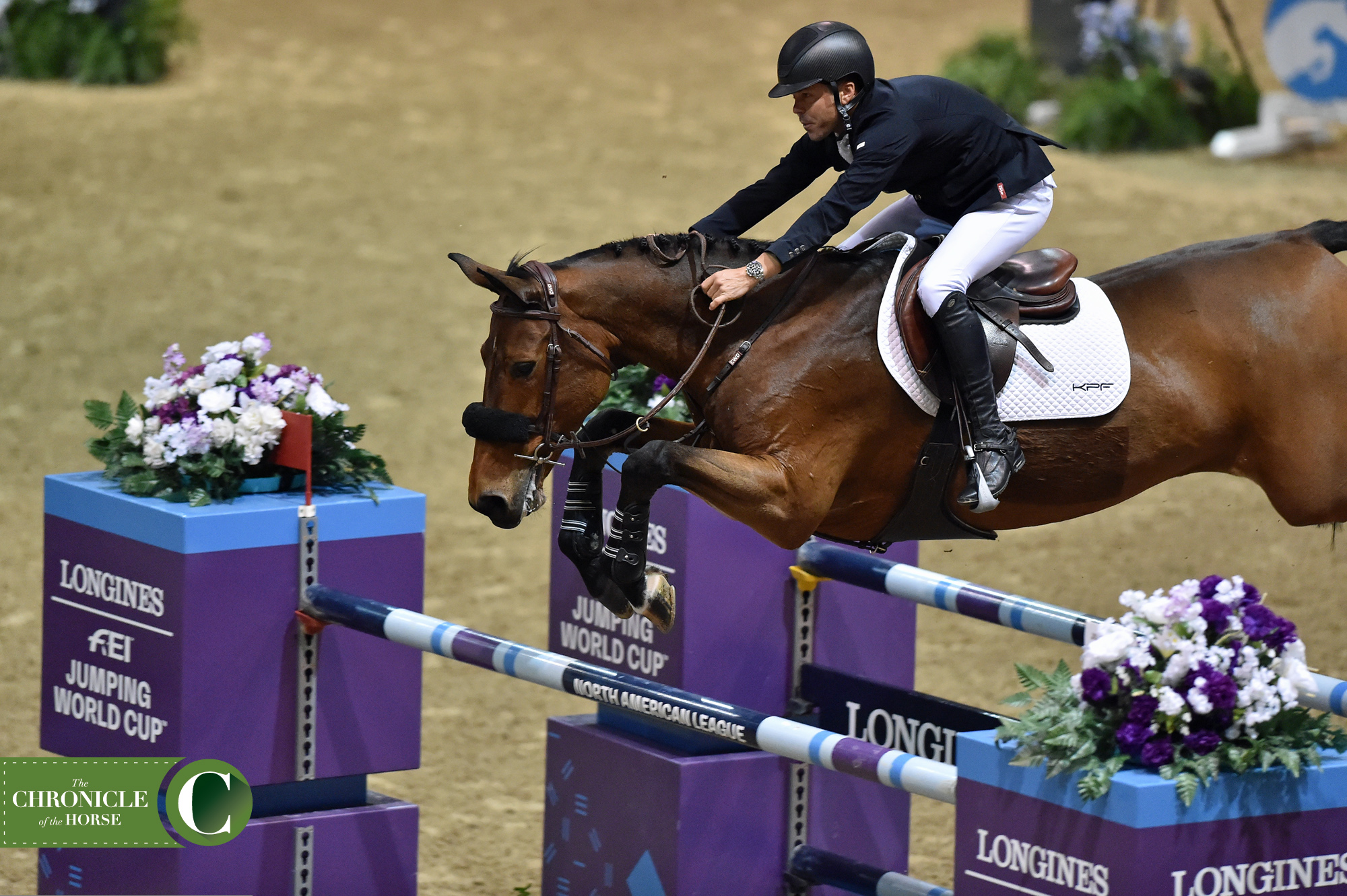 "When I walked the first course, I thought it was a tough track and quite delicate," Ward said. "I thought the turn to the yellow oxer, No. 6, was really a tough test. I actually questioned him about it a little bit. Then there were several other problems, so it was evenly spaced and it provided a good challenge and a good group of horses clear that set up for a nice jump off."
In the jump-off, that same oxer caught plenty of riders as they turned on the speed.
"I think it went OK, the jump-off," Costa Cabral said. "It's a different perspective because there was not a clear, then when Kent went in, you could feel the crowd waiting for that clear. It actually was thrilling in a different way, not them being faster after fast, just to be clear. It was a different perspective but exciting also."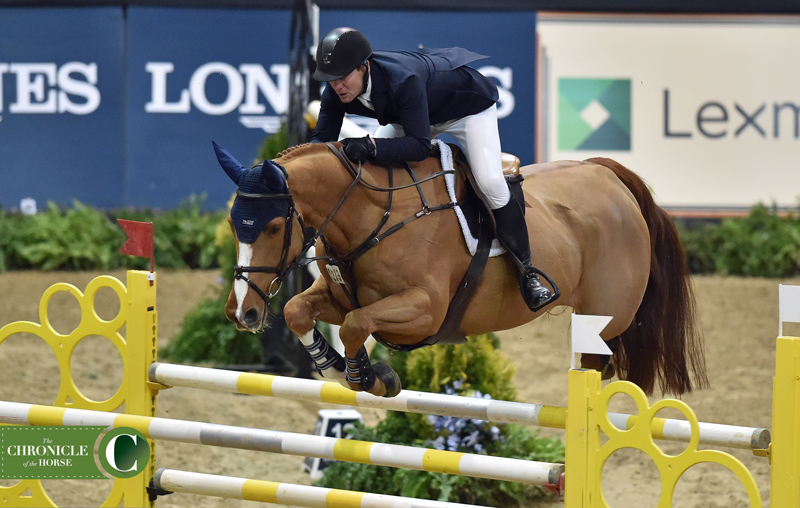 Farrington, Wellington, Florida, co-owns Gazelle, who also competed at the Tokyo Olympic Games, with Robin Parsky.
"It's a very experienced horse," Farrington said. "She's been an amazing horse for me and my career. Robin Parsky has been very supportive of my management of this horse, which is part of what's made her last so long, knowing when to move her up and drop her back. Today's a great way to gear her up for other events."
Ward holds the record for number of grand prix wins at the National Horse Show—he's taken it five times. But he wasn't thinking about that tonight.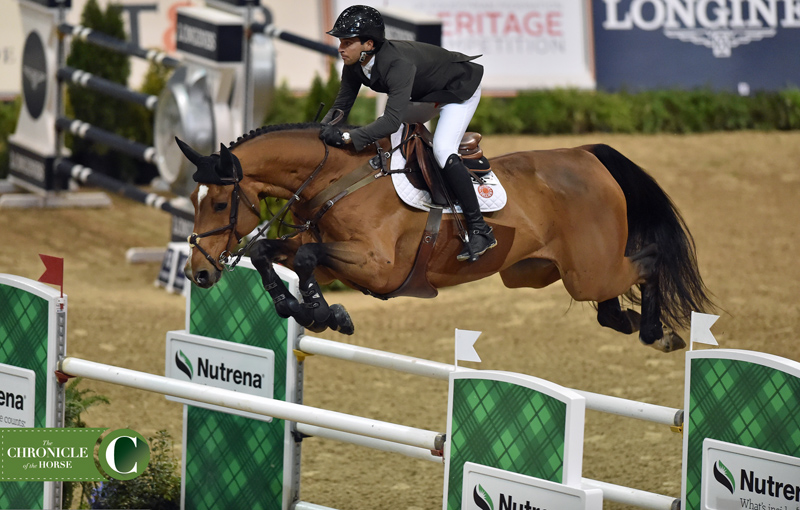 "I think, growing up when the National Horse Show was in New York, that was very close to my family's heart, being from New York," said Ward, Brewster, New York. "I remember my father winning the grand prix in '82 very clearly. It was always a very important event to aim towards. Unfortunately, in my mindset, I'm sitting here thinking about the four times I've been second."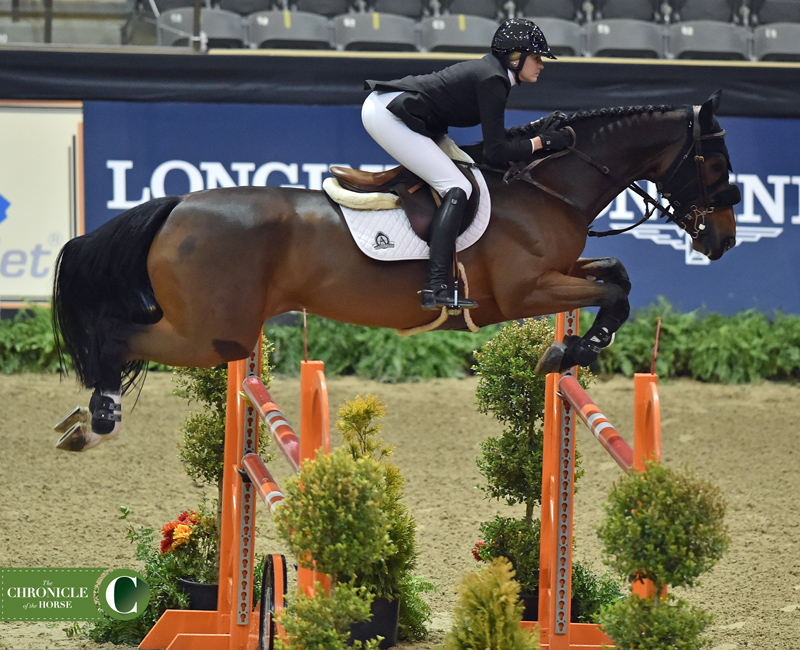 Bluman was especially happy with his third-placed finish as this is just Ladriano Z's second show back after a 14-month hiatus. The horse suffered an unusual bone bruise that confounded vets and made Bluman and his team question whether the gelding was coming back to the sport.
"It's difficult to describe what he means for me but he's been jumping really good since he came back," Bluman said. "In all honesty, we weren't even sure he was going to make a comeback. So I'm very glad he feels good."
Want more National Horse Show? The Chronicle is in Kentucky bringing you news and photos all week. Don't forget to follow the Chronicle on Facebook, Twitter and Instagram @Chronofhorse. And check out the Nov. 22 issue of The Chronicle of the Horse magazine for more analysis from the show.