Mill Spring, N.C.—Oct. 21
When it comes time for a jump-off, most riders cross their fingers and hope that Kent Farrington won't be in it. It doesn't matter what he's sitting on, Farrington has a knack for getting it done just a little faster. And he proved that again tonight, piloting Gazelle to a speedy jump-off to take the top prize in the $380,000 Rolex Grand Prix CSI***** at the Tryon International Equestrian Center.
"Gazelle is a very experienced horse," said Farrington, Wellington, Fla. "I have the advantage that she's been around the world and seen a lot of things. For her to come in here [and be surprised], they'd have to build something crazy than she hadn't seen before."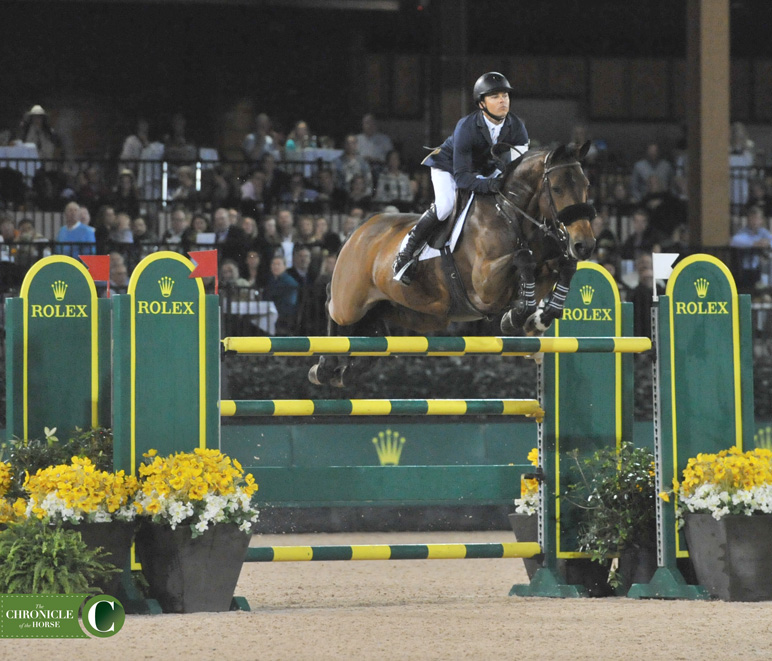 Not that course designer Olaf Petersen Jr. took it easy on the 35-horse start list. Four combinations retired, and Eve Jobs landed in a liverpool when Venue D'Fees Des Hazalles hit the brakes (both walked out.) Mexican Eugenio Garza and his former children's jumper, Bariano, laid down the first clear, then Farrington and Richie Maloney and Carrabis Z led the jump-off qualifiers to three.
Graza laid the gauntlet down with a speedy clear, but Farrington cut a stride out of a turn to help shave a solid second off the time to catch. Maloney and Carrabis Z ticked a rail to earn the yellow ribbon.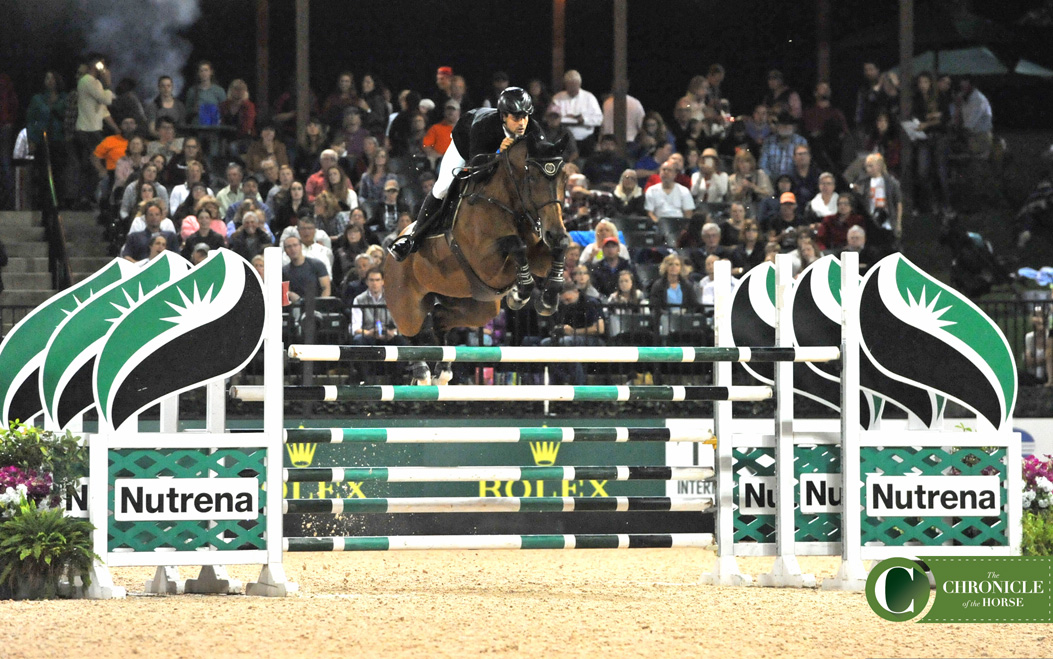 Garza was thrilled to finish up as second with Bariano to Farrington, especially as the five-star level "isn't in his [horse's] comfort zone."
"When we went clear, it absolutely unbelievable feeling, I just hoped there weren't as many clear—like this guy," he said motioning to Farrington.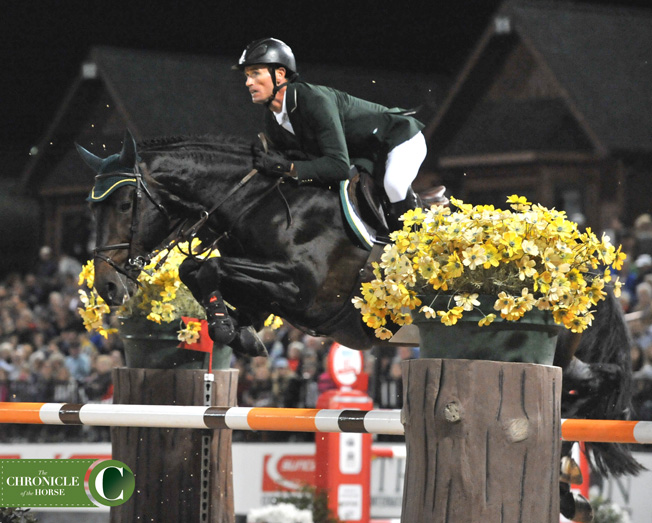 Farrington paired up with the 11-year-old Belgian Warmblood by Kashmir Van Shuttershof when she was 7 and took his time with her at first. But this season she's made a habit of stepping up during five-star weeks.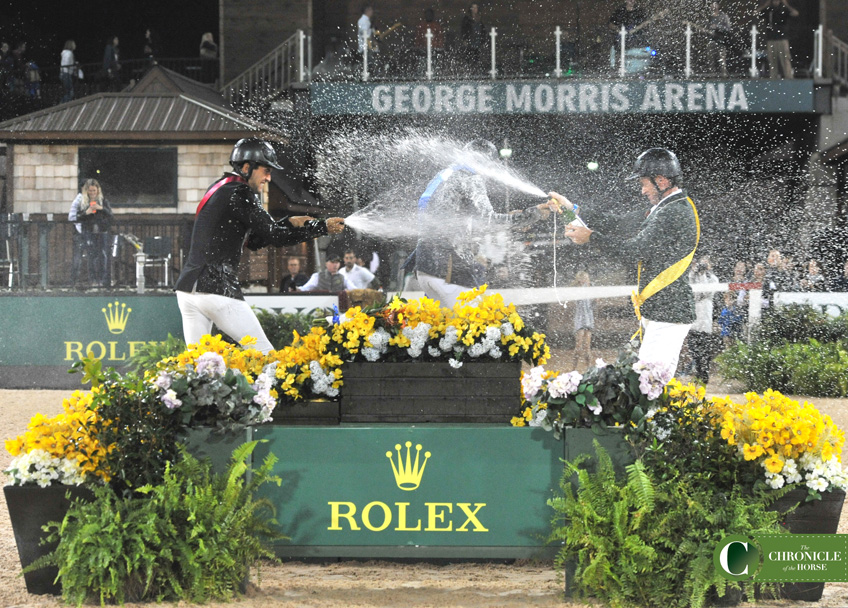 "In the ring she's an unbelievable competitor," said Farrington. "I can always count on her. When she's in the jump-off you can call on her and take big risks. I just try not to make any mistakes and stay out of her way."
Next up for Farrington? He's hitting the fall indoor circuit to try his luck at a few Longines FEI World Cup Qualifiers, though he's still on the fence as to whether the finals are a goal for this year.
Follow along with all our coverage from the Tryon Fall CSI*****.
For more in-depth coverage from the Tryon, check out the Nov. 6 issue of The Chronicle of the Horse magazine.
Keep up with the inside scoop on horse sports by following The Chronicle of the Horse on Facebook, Twitter and Instagram at @chronofhorse.