North Salem, N.Y.—Aug. 4
As Caroline Garren stepped onto the top step of the podium after winning the junior individual final at the Adequan FEI North American Youth Championships she couldn't have been smiling any wider. After a year of hard work improving on last year's performance at this competition she upped her game with Bell Angelo to win individual gold on a mark of 70.14 percent.
"Last year I felt we were pushing a little bit to get into the juniors," said Garren, Atlanta. "This year he was very confirmed at about third , fourth level, and he's very ready this year. As opposed to last year he's really started to develop self carriage. Last year he needed a lot more help from me. This year I can let him be a little bit in the work which resulted in a much more enjoyable ride for everyone. I felt he's really matured. He's muscled now and much more confident at this level."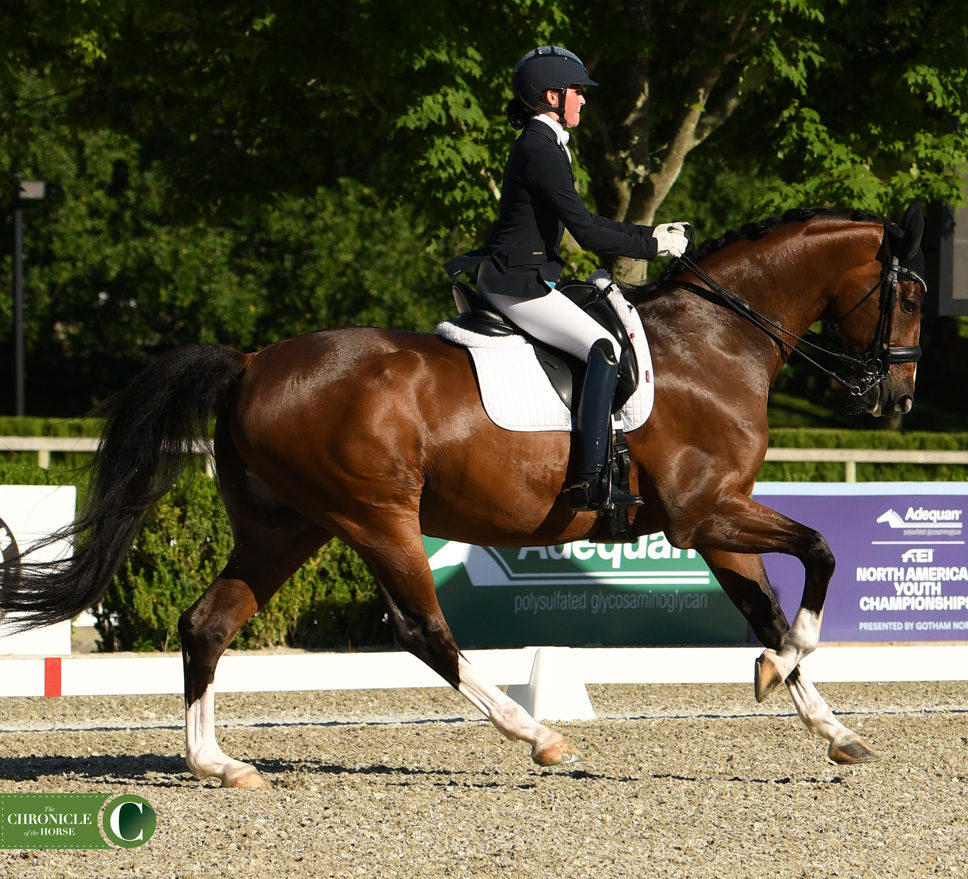 Garren was especially happy with the canter work and her geometry on Bell Angelo, a 10-year-old Hanoverian (Belissimo—Donna Daniella, Don Frederico).
"I was also happier with his overall energy," said the 18-year-old. "I thought he felt much more willing [than Thursday, when she helped Region 3 earn gold]."
Garren edged out two riders tied on the exact same mark of 70.02 percent. By the rules the collective marks should have broken the tie, but those were also tied, so eventually the mark from the judge at C, Brenda Minor, put Bianca Schmidt (Lou Heart) in silver and Chase Robertson (Winsome) in bronze.
"I was so happy with the whole test, the whole feeling, the whole experience," said Schmidt, Edina, Minnesota.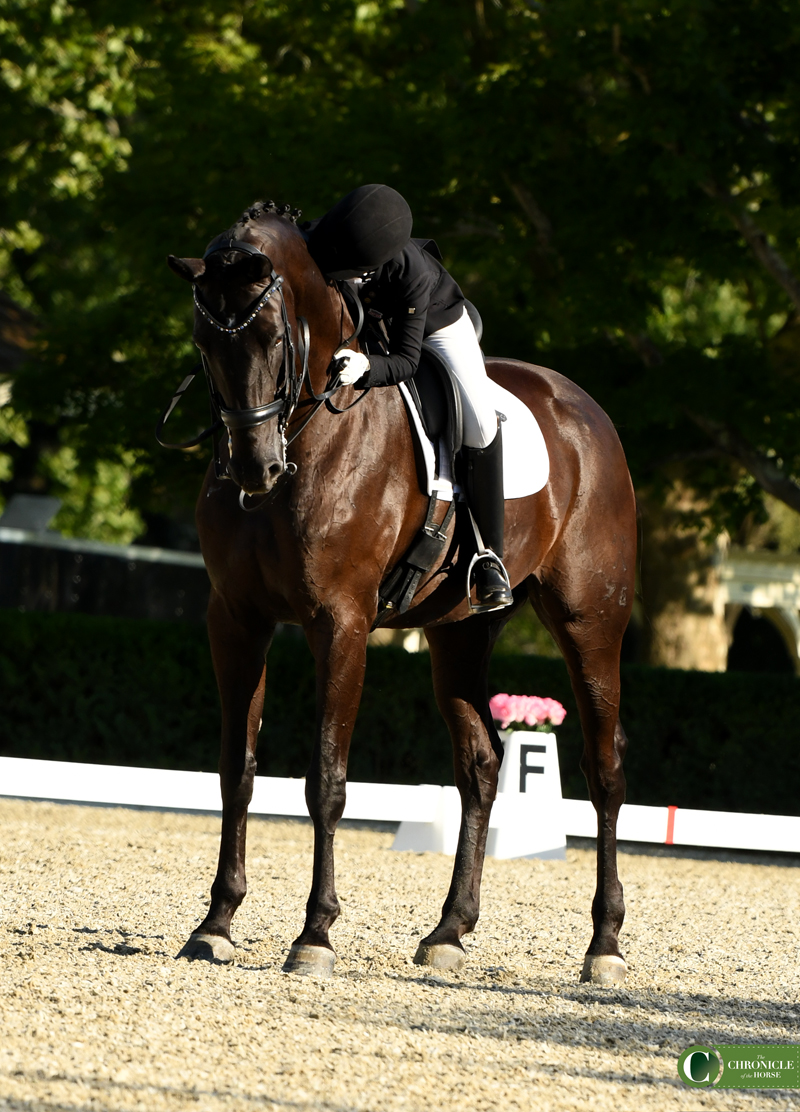 Robertson put in one of her best tests to date and was blown away when she heard her score.
"I heard my score, and I came out my trainer and my mom were on the ground," said Robertson, Calgary, Alberta. "I was thinking, 'Oh my goodness! I pulled through!' It was such an incredible feeling, didn't expect it. I didn't expect it. I'm still on such an adrenaline rush."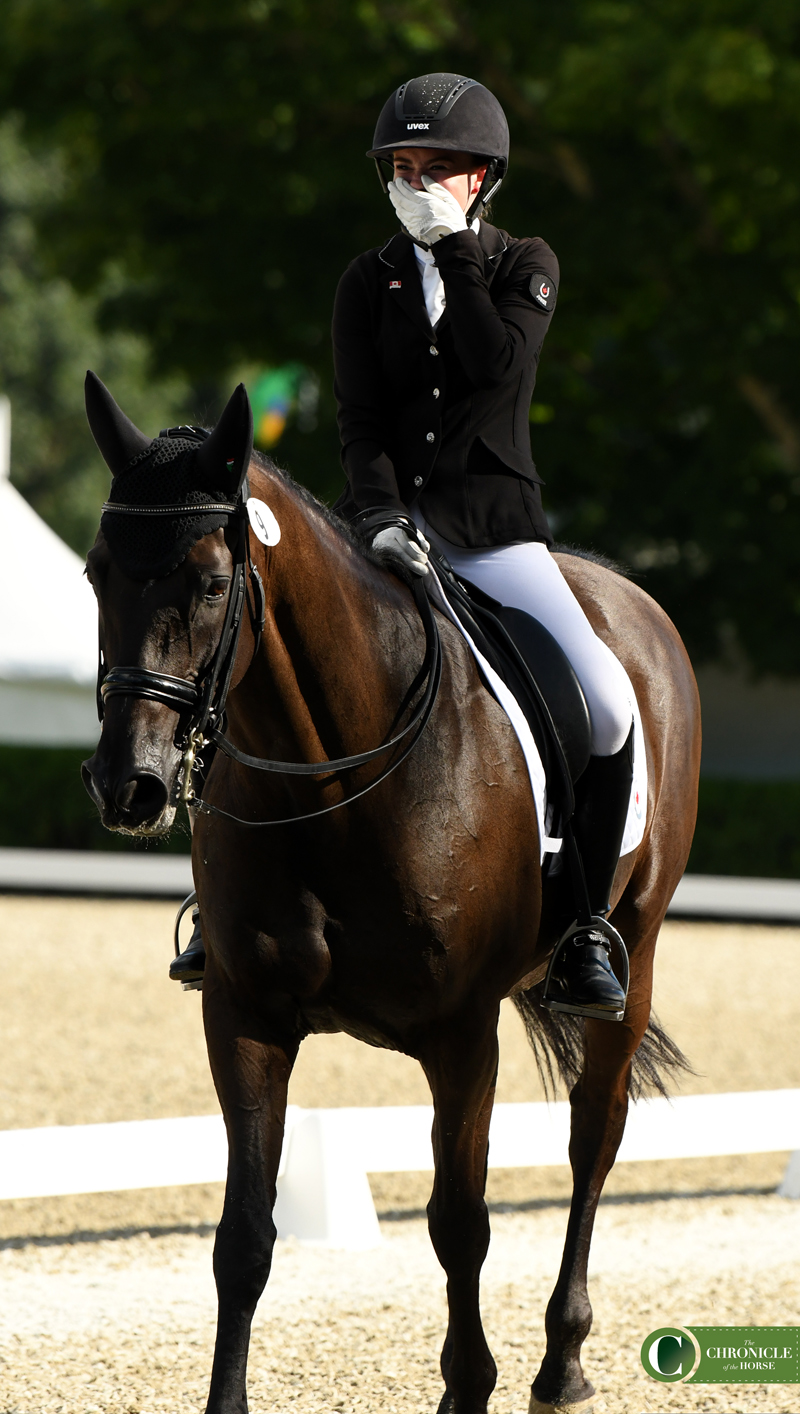 The three riders will return tomorrow for their freestyle. Both the young riders and the juniors will compete in the freestyle tomorrow, a schedule adjustment thanks to this morning's heavy rain.
You can see full results here.
Stay glued to coth.com for updates throughout the week for lots more from the Adequan FEI North American Youth Championship, and be sure you're following us on Facebook, Twitter and Instagram @chronofhorse. We'll have lots more from the competition in the Aug. 20 issue of the magazine.
2018 NAYC Junior Individual Test
Mollie Bailey / Aug 4, 2018 8:48 pm