Del Mar Eventing has announced Eric Winter as the new CCI*** cross-country course designer for the Galway Downs International Three-Day Event in Temecula, Calif., Nov. 2-5.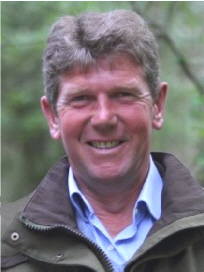 Winter began his eventing career 1986, and competed successfully through the CCI**** level before turning his attention to course design. He has designed courses for such prestigious events as the Mitsubishi Motors Badminton Horse Trials (England) and SsangYoung Blenheim Palace International Horse Trials (England). Galway Downs will be his first course designing experience in the United States.
He takes the reins over from Ian Stark.
"Ian has designed at Galway Downs for 10 years, and we are so grateful for the time and experience he given to us in helping us advance our sport and the level of riding," said event organizer Robert Kellerhouse. "Ian's vision for the cross-country courses moved the sport of eventing forward in the United States. He provided great changes to what we have done for our international event, and having Eric take the baton is very exciting as I believe Eric's enthusiasm for the sport coupled with incredible experience will help continue to raise the very high bar set by Ian for our cross-country courses, and the overall spectator experience. We are thrilled to welcome him to make his American debut at Galway."
In addition to his extensive experience, Winter also brings innovative ideas to reconstruct the three-star track with spectators in mind.
"The front of house for the event is the Sycamore Field. That is a huge change," Kellerhouse said. "Spectators are centralized in this hub where they can view the start, finish as well as a combination that comes directly through the Sycamore Field. It's the key component of Eric's course and our efforts to make Galway Downs more of a destination experience for the general public."
The start of the course will now be inside the main exercise track before wrapping around the property and returning through the show jumping arena in Sycamore Field (Fence 23AB). Visitors can then enjoy a complete view of the course via ringside Jumbotron.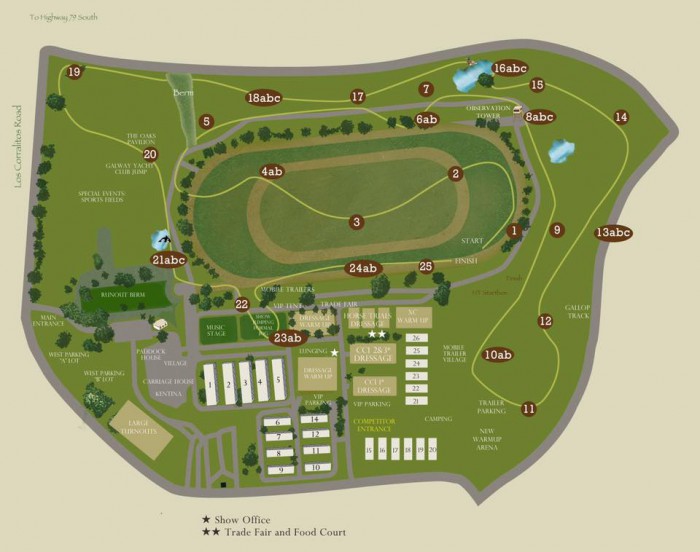 "We wanted to reposition the great questions that Galway already offers," Winter said. "We repositioned the track in a way that takes better advantage of the terrain and also in a way that brings the horses into the spectator court near the grass show jumping arena."