Lexington, Ky.—Aug. 10
The West Coast was best in the medium green pony division at this year's USEF Pony Finals—Galianna shipped all the way from California to take the win with catch-rider Samantha Takacs.
"I'm really excited; this is my first time winning here, and it's just really exciting," Takacs, 13, said.
Takacs just started riding Galianna last week when her owner, Gabrielle Sokolow, realized she wouldn't be able to come to Pony Finals because of a scheduling conflict.
"It was great. I'm not going to lie, I got a little bit emotional," said Corinne Bevis, Galianna's trainer. "It was pretty exciting to watch her go out there, especially because she doesn't know the pony that well."
Luckily Takacs and Galianna clicked right away. The pair won the medium green division handily, a full 40 points over the next best.
"She's just such a good girl, and she'll do whatever you ask her to do," Takacs said. "She's just really fun to ride."
Watch their winning round, courtesy of USEF Network:
"Samantha made really, really smart decisions, and she did such a good job," Bevis said. "I couldn't have asked for her to do anything any different."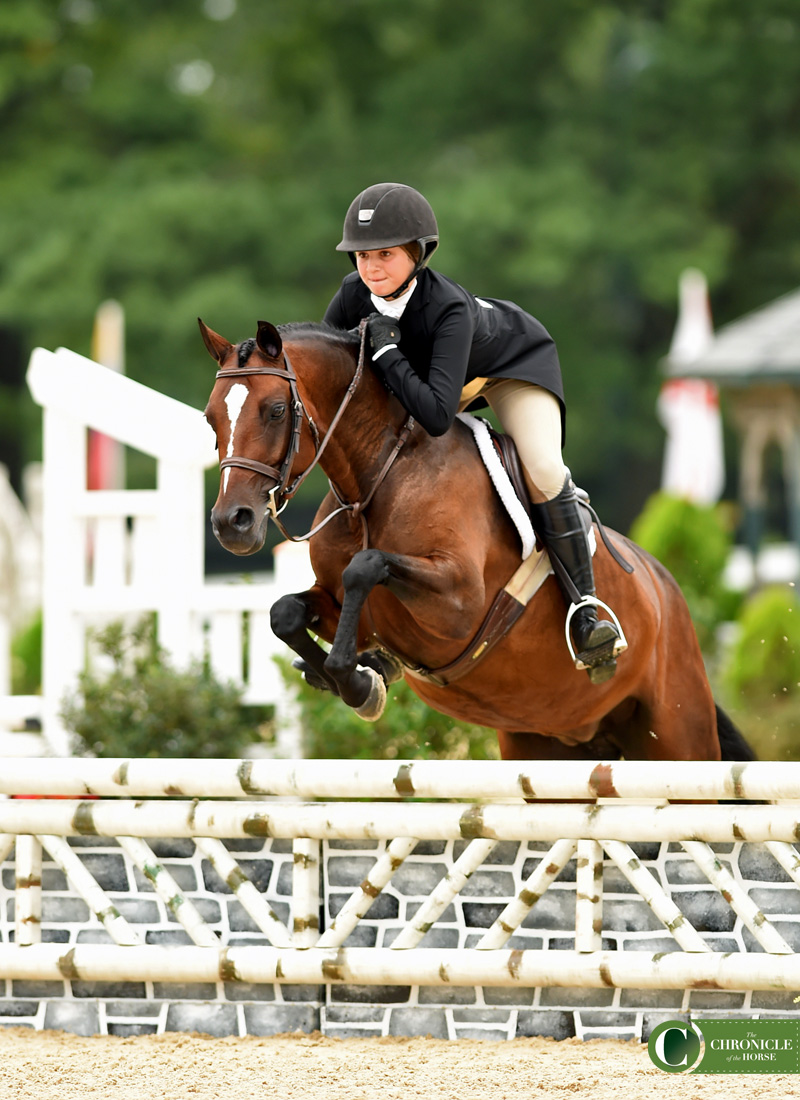 How does Galianna plan to celebrate? With a sandwich.
"We call her 'Adele' or 'Deli' in the barn, like deli sandwich," Bevis said. "She's earned some sandwiches. We're going to start at peanut butter and jelly, maybe some apple jelly!"
Full results can be found here.
Don't miss any of the Chronicle's Pony Finals online coverage, with behind-the-scenes stories, lovely photos and more! Be sure you're following along on social media as well, @chronofhorse on Facebook, Twitter and Instagram.