Thomson, Ga.—Feb. 25
In a way, Full Circle's name has defined her journey to the top of eventing.
Professional rider Kristen Rozycki first sat on the Thoroughbred mare when she was 3 and fell in love her, but didn't have the money to buy her. Fast forward a few years, and "Phyllis" came back into her life with a severe kissing spine diagnosis and no guarantee she would be able to continue eventing.
But the mare defied the odds and made it to intermediate, and again when she came back from bowing both front tendons. Now she's continuing to amaze her rider by tackling the advanced at Pine Top Farm, but this time, she's doing it half-blind.
Recurrent uveitis took the sight from her left eye in 2011, but it doesn't seem to bother her.
Now 16, "Phyllis" (Zagor—Pits, Navajo) completed the advanced, test B, division at Pine Top with a clear cross-country jumping round.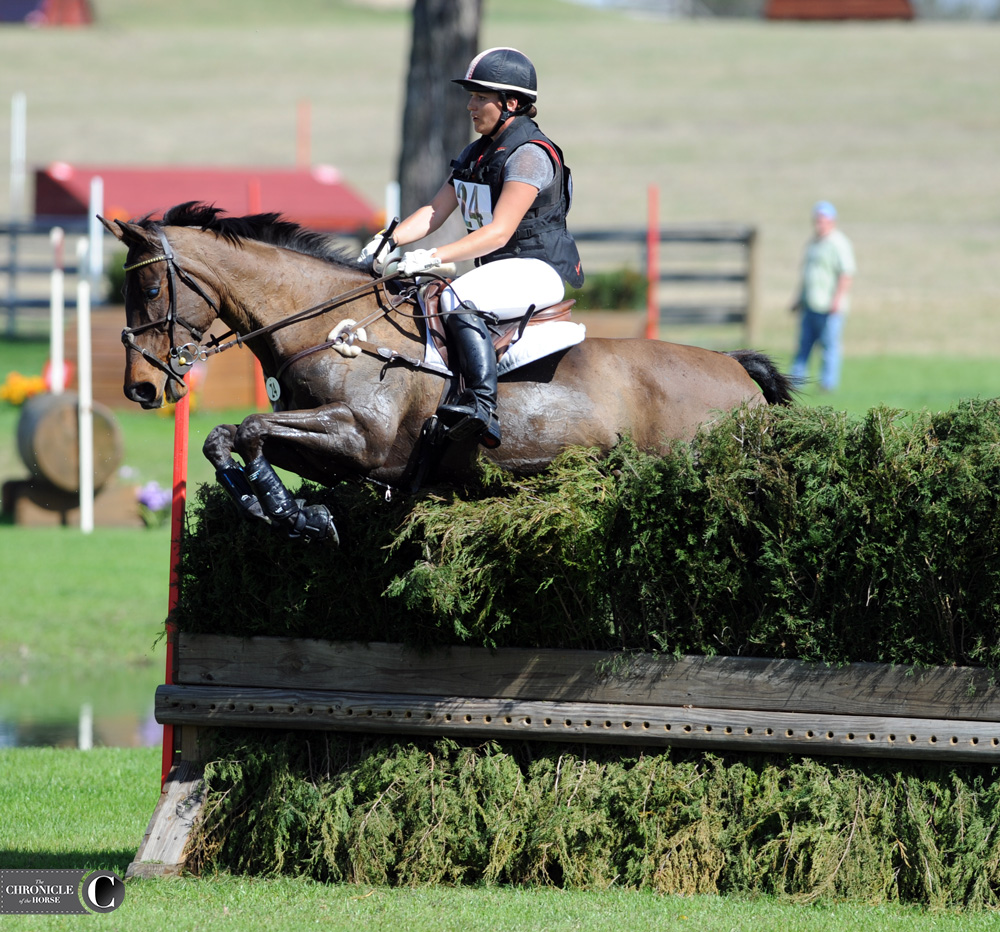 "It's incredible. I have not always given her the perfect ride, and she somehow always finds a way to get in between the flags regardless of me and regardless of the handicap of only seeing off the right-hand side. She's an incredible horse," said Rozycki.
She met Phyllis when she was working for a trainer near Chicago who had the mare to sell. Unable to afford another horse, Rozycki rode Phyllis as a youngster but then she was sold.
"As soon as I rode the horse I fell in love with her. She has always been a partner horse. I always felt like when I rode her she was trying to figure out what I wanted, which was pretty special," she said. "Right off the bat I was obsessed with the horse and trying to find out a way to buy her, but it was just never in the cards. I wasn't financially in a position where I should be taking on another horse, especially right before going to school."
But a year later, Phyllis came back into the young professional's life as a rehab or broodmare project with kissing spine.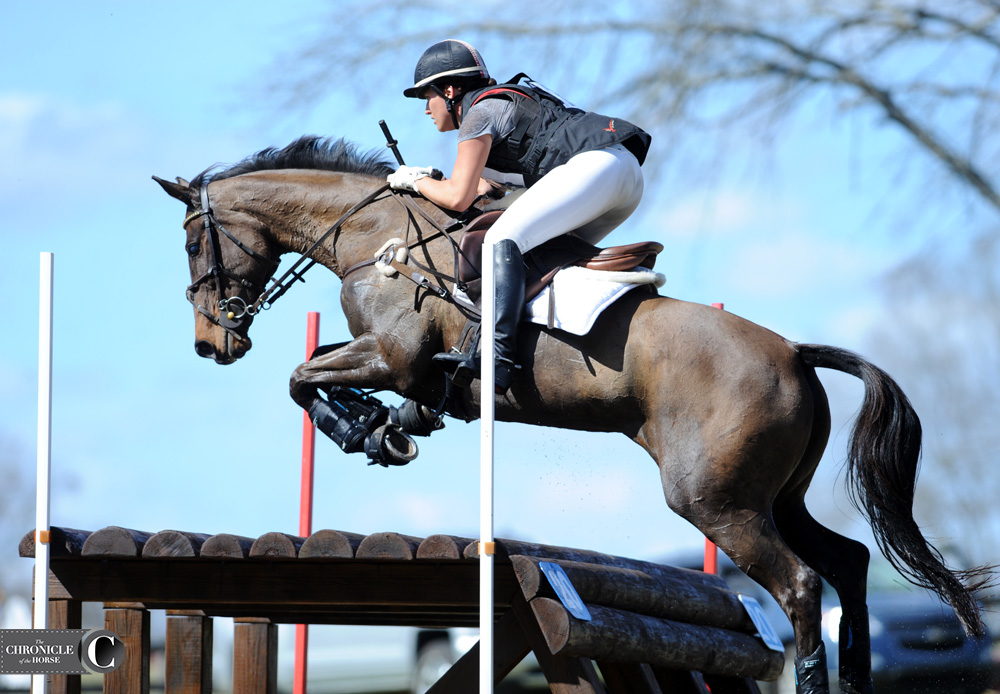 "At that point the vet that diagnosed the kissing spine didn't think that she would be maintainable as an event horse—if anything, as a lower level event horse," she said.
Rozycki took the mare on to see what she could do. In her first year back, they won the preliminary horse division at the 2009 Bit Of Britain/USEA American Eventing Championships (Ill.). In 2010 they topped the Hagyard Mid-South CCI* (Ky.).
After moving up to intermediate, Rozycki knew Phyllis had the scope to go advanced, but in 2011 while doing a conditioning set on a sand race track, the mare bowed both front tendons.
"At that point I thought she was done, and I was rehabbing her like a maniac because I knew she was such a nice horse. I was trying to do the best I could to see what I could get back out of her. Her prognosis was not very good as an upper level horse," she said.
In the fall of that year during her rehabilitation, Phyllis developed uveitis, and while it was treated aggressively, it became recurrent and a severe cataract took away the vision in her left eye.
After a year of battling the issue, Rozycki cautiously took the mare preliminary, and she seemed to do well.
"When I started competing her again, it was a little bit touch and go just figuring out how much it was going to bother her and how much it affected her," she said.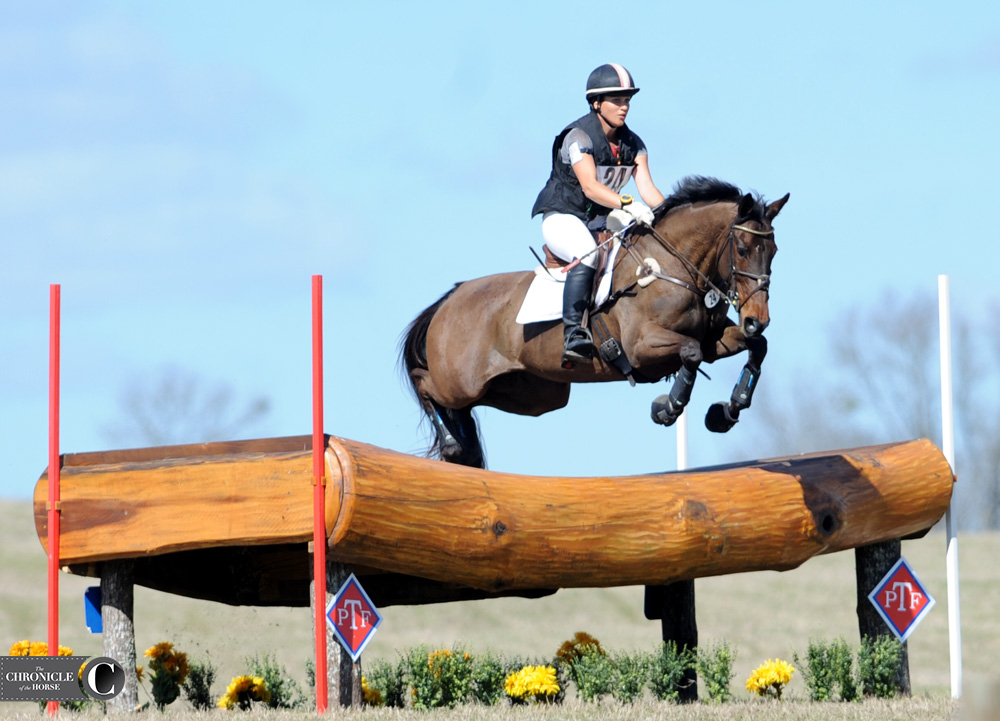 "She's a very stoic horse, and she's super smart. I've not dealt with any horses that were partially blind before, but even now, you would never know. She doesn't spook if you walk up to her on that side. I still tack her on that side and mount on that side, and she's never startled. Occasionally if you're not paying attention she might bump the wall if you're walking into the stall. If I'm riding her you wouldn't know it, but if I'm leg yielding and there's a jump in the way, she'll leg yield into the jump if you're not paying attention," she continued.
Rozycki rides Phyllis to the jumps the same as any other horse with perfect vision.
"I was concerned that something off a left turn or a right-handed corner or having to angle a jump left to right, how much of what's in front of her is she seeing? When I started her back she started at prelim, it was always in the back of my mind to pay attention. I was thinking at some point she would do something to let me know that maybe she wasn't seeing everything the way she needed to see it, and it's never been the case," she said.
Since Phyllis lost her sight, she hasn't had a single cross-country jumping penalty. Last year she had an ulcer in the eye, and Rozycki thought they might have to remove it, but it calmed down. She admits she's getting used to the idea that it will have to come out at some point when it starts to bother her.
Based in Barrington, Ill., Rozycki gets helps occasionally from Allison Springer, and spends the winter in Aiken, S.C.
Pine Top was her second start of the year with Phyllis and their second advanced completion, and while they had three down in the show jumping, she was happy with the day.
"She was really good. I've never sat on a more honest horse than her. If you give her an idea of where the flags are, she pretty much gets through the flags. I think it was a good challenge for the both of us, and she certainly couldn't have been much better than she was for me," she said. Rozycki's best friend Lacey Love has recently come on as part-owner so she can be campaigned at the upper levels.
"She's a mare. I don't want to say she's opinionated, but I feel like there's a constant conversation going on. She's not a dead-head plug, she's always checking in and having a conversation with you as you're riding. [As a young horse] as soon as she figured it out once, she would just do it over and over again. She was always so honest to the fences and always willing to figure out whatever I was asking her," said Rozycki, 30.
"She's not the most cuddly. I would say she's a bit like a cat," she continued. "She likes to be by herself and be left a little bit wild. When I was younger, and she was younger she kind of bonded with me and allowed me to do things with her that she wasn't necessarily allowing other people to do. It's always cool when you're that person they've chosen."
Missed our coverage from Pine Top? Click here to see a report from the CIC***.